The instrumentation of Unusual Demont's sophomore single "Pine" is subtle, but impressive – pulling back when the song requires it, and adding smooth, simplistic guitars at exactly the right moment.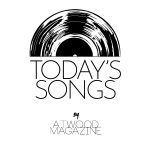 Stream: "Pine" – Unusual Demont
---
Every so often an artist comes along that just sees a genre in a different way. Their fresh take adds a new twist to an accepted sound, or merges two previously uncombined styles. They're a creative force who demand – and deserved – to be listened to. Unusual Demont is this artist.
The 20 year old hailing from Madison, Wisconsin, is taking RnB dreamy. After his first single, "Amber" received critical acclaim, he was signed to Avant Garden: A match made in heaven. Lining up alongside acts such as Emotional Oranges, Chiiild, and THEY., Unusual Demont's laid back soul fits right in. Avant Garden is one of the most exciting labels around right now, and Unusual Demont's second release (and first single for the label) "Pine" showcases exactly why.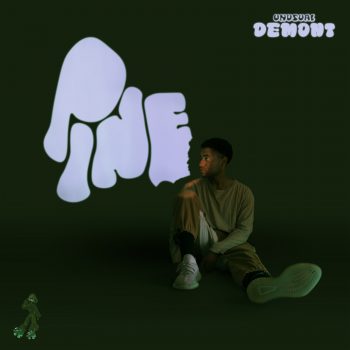 With an addictive bass line playing off his silky smooth lyrics, the contrast is hypnotic. It's buoyant, danceable nature offers an excuse to cut loose and really enjoy yourself. The lyrics tell a different story however: "With "Pine," I wanted to show a dichotomy between the lyrics and energy of the song. Although the song itself is really bouncy and upbeat, it's actually about the moral dilemma of a homewrecker coming into a dying relationship."
The contrast is amazing.
Looks like I
Fell to my demise
Green took out your eyes
But I can't say I doubt it
You act so astounded
When I found it
Keep a space for me
Give you what you need
I'm here on my knees
Baby please believe
Know that I'm no better
I'm just in the mood
So compromise
I know you're out of effort
He ain't keeping you
So for tonight
I'll pine for you
What truly showcases this song's uniqueness – and the qualities that makes Unusual Demont an artist to watch – is his attention to detail. The instrumentation is subtle but impressive—pulling back when the song requires it, adding smooth simplistic guitars at exactly the right moment. "Pine" is an exercise in song crafting. This isn't surprising however – written from a mental image and a colour scale, Unusual Demont is pulling inspiration from a rich interior world. "As I wrote it I imagined a roller rink in the late 1990s, early 2000s lit up with green lights on a Friday night. I chose the name "Pine" because green is the colour of envy and that's the exact hue I visualized at the roller rink." 
The deeply emotive "Pine" offers a glimpse into a creative process that is explosive and intriguing. Unusual Demont has the musical world at this feet and the sense that anything is possible—you can almost hear the genre's edges stretching at the seams.
— —
Stream: "Pine" – Unusual Demont
— — — —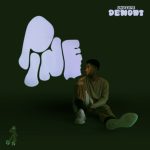 ? © 2021 
:: Today's Song(s) ::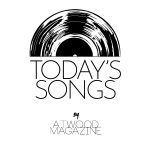 :: Stream Unusual Demont ::