Charleston-based duo Veja Du have created a vivid painting from the beginning with "TV Land," an immersive portion of an indie-pop dream world.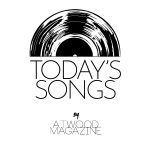 Listen: "TV Land" – Veja du
---
When I hear a song that unveils a vivid scene in the first line, it feels a little like striking gold. Reminiscent of Rayland Baxter's crooning about a "paper-clip resting on a countertop" in the opening line of his song "Yellow Eyes," Veja Du pulled me deeply into "TV Land" with an opening lyric proving to be just as, if not more, curious.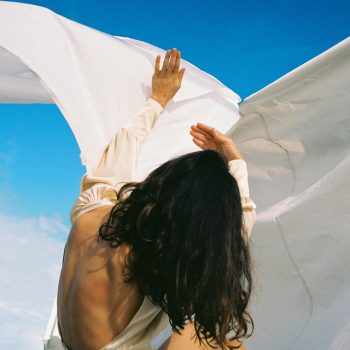 In the hallway of my prison
the art has been commissioned by you
shades of yellow and blue
that's just what you do
Charleston, South Carolina musicians Zac Crocker and Blake Shorter came together to form Veja Du and released "TV Land" as part of their debut self-titled album, Veja Du, in December 2019. The record is an immersive indie-pop dream world, full of electric drum-driven tracks and thoughtful connective interludes. As I listened through it for the first time while driving down a marshy coastal back road, I quickly noted "TV Land" as a standout track and an otherworldly sort of love song.
It was painted with precision
by godly intervention and you
and you
too good to be true
The song feels like a painting from the beginning, evoking a drab hallway with barred windows that sprawls, fast-motion, into a spacious room soaked with daylight, and by proxy, the hope of breaking out of said prison. The song is written at first like a conversational love letter to its subject, the one who changed the scene with a paintbrush.
I can't help thinking everything is alright
as everything around me's falling down
while I can't decide
Though the melody remains unchanged, the chorus vocals roll in like a flood, bringing passivity and blind optimism that linger until the song ends. The scene changes but is ever-vivid, conjuring images of destruction surrounding characters who are nevertheless content. The words "TV Land" are never uttered during the song, but it soon becomes clear that TV Land is more a state of being, a world of distraction coexisting with reality, or even a display of the advantages and drawbacks that come along with a lens of love.
After undeniably drawing me in from the first lyric, "TV Land" keeps up the delightful trance until it trails off and ends, ushering in the rest of Veja Du's album that has proven just as mesmerizing. It can be a difficult feat to create a body of songs listeners can get lost in, but Veja Du has done it masterfully.
Listen: "TV Land" – Veja du
— —
Connect to Veja Du on
Instagram
? © 2019
:: Today's Song(s) ::
:: Stream Veja Du ::