"Focused On You" is the ultimate fireball of intoxication, and Vicu succeeds in capturing hearts with his passion.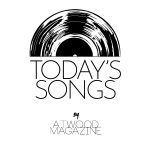 Listen: "Focused On You" – Vicu
---
Maryland-based, electro-pop artist Vicu succeeds in capturing hearts with his passionate, heartfelt music. With his mind set on pursuing music from the ripe age of 14, Vicu's sound has become a sleek, polished, saucy delight of spice that we can't wait for you to hear. His love for music's cathartic, therapeutic abilities urges him to inspire others to follow what they love and find what truly sets their souls on fire. His latest venture "Focused On You" does just that. Igniting that fire inside us and empowering us to conquer whatever we put our minds to.
Feeling easy like Sunday morning
Girl you know you're a whole vibe
Beautiful like summer skies
Believe it
When I say I love you
Heavily influenced by the likes of Justin Bieber, Bazzi, Bruno Mars, and Drake, Vicu takes an intimate approach to his music. "Focused On You" is the ultimate fireball of intoxication. With an easy-going beat, and rhythmic pauses, there is tension but a huge sense of peace in the resolving melodies. With the sexy, shredding guitar solos that have the track dripping in sleekness, everything about this track is calm, cool, and collected. His wild vocal runs and crazy ability to hit those high riffs and keep his voice far from strained is a joy to listen to. His romantic and sultry lyrics tell a vivid tale of burning love and desire.
Girl I know you never had it like this before
And you know you're the only one that I adore
Ain't no hiding girl I'm open
Ain't nobody else it's just us two
No distractions girl I focused
Focused on you
This single is one to make you feel giddy and relaxed. "Focused On You" talks about his lover, and his reassurance to make them his top priority. Vicu shares the single as his interpretation of summer love and in its dreamy, warm aura and it's easy to understand why. Vicu explains, "I want the listener to be able to roll the top down and take their girlfriend or boyfriend on the adventure of a lifetime." Indeed, if you fancy a drive with your lover (or not), this song will make you fall in love with love and give you the warmth to feel that summer love, even on the days our icy hearts need melting. His bold and booming statement makes it hard for anyone to ignore, so listen up and soak it in.
— —
Listen: "Focused On You" – Vicu
— —
? © Eliana "Violet" Dolbier
:: Today's Song(s) ::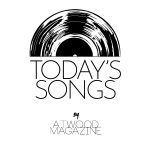 :: Stream Vicu ::