Well on the way to releasing his long-awaited debut album, Wrabel chats with Atwood Magazine about love, independence, "pop music," and the inspiration behind his single "nothing but the love" and "good."
Stream: 'nothing but the love' – Wrabel
---
A phenomenal songwriter with the remarkable ability to give well-worn emotions a fresh coat of inspiring color, Stephen Wrabel is ready to be on your radar for good.
The Atwood Editor's Pick has long been destined for greatness, as he's showcased time and again through four stirring EPs and one dynamic live album, all released over the past seven years. In our recent feature with him around 2019's "raw, real, and overwhelmingly vulnerable" one of those happy people EP, Wrabel explained his ill-fated ventures with two different labels that led to scrapped album projects "just as things were beginning to come together."
Releasing music now through his own independent label Big Gay Records, Wrabel has taken full control of his creative career in recent years, and his time to shine has finally arrived. His long-awaited debut album these words are all for you is set to release September 24 via Big Gay Records / Nettwerk Records, and if the album's first two singles are any indication, then Wrabel's record will be an intimately moving, beautifully empowering, and altogether stunning experience – not to mention a strong contender for Album of the Year.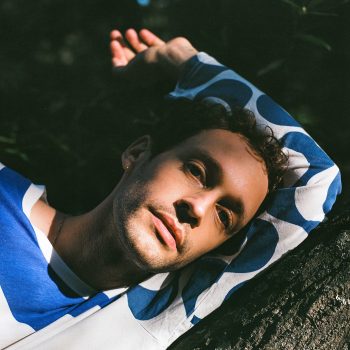 What could make me die,
what could make me live?
Keep me up all night,
make me wanna sleep in?
What could make me never
wanna pick up a bottle again?
Nothing but the love you give
What could make me feel a like little child?
Swear to God, it's Heaven
when I crack a joke and you crack a smile
What could find me down
so low, take me so high?
Nothing but the love, you give…
What could heal the
pain of a broken heart?
What could pick the pieces up
and frame 'em like a work of art?
What could take a tired
soul and make it restart?
Nothing but the love you give
– "nothing but the love," Wrabel
Released in quick succession this spring, Wrabel's first two album singles "good" and "nothing but the love" find him capturing, with learned finesse and a seemingly effortless grace, the intimate depths of emotion.
The heartfelt, soulful ballad "good" is an outstretched arm to a lover – "baby, let a good thing be good… don't you let a good thing go bad," Wrabel pleads in a bittersweet and aching chorus.
Meanwhile, the upbeat "nothing but the love" is a celebration and uninhibited embrace – it's perhaps the closest Wrabel has come to euphoria in a decade of professional songwriting. Dynamic and passionate, the song revels in trust, commitment, understanding, and acceptance – those things we often look for in our deepest, most sacred and treasured romances.
Together, these two songs offer a strong and exciting preview of what's to come off these words are all for you.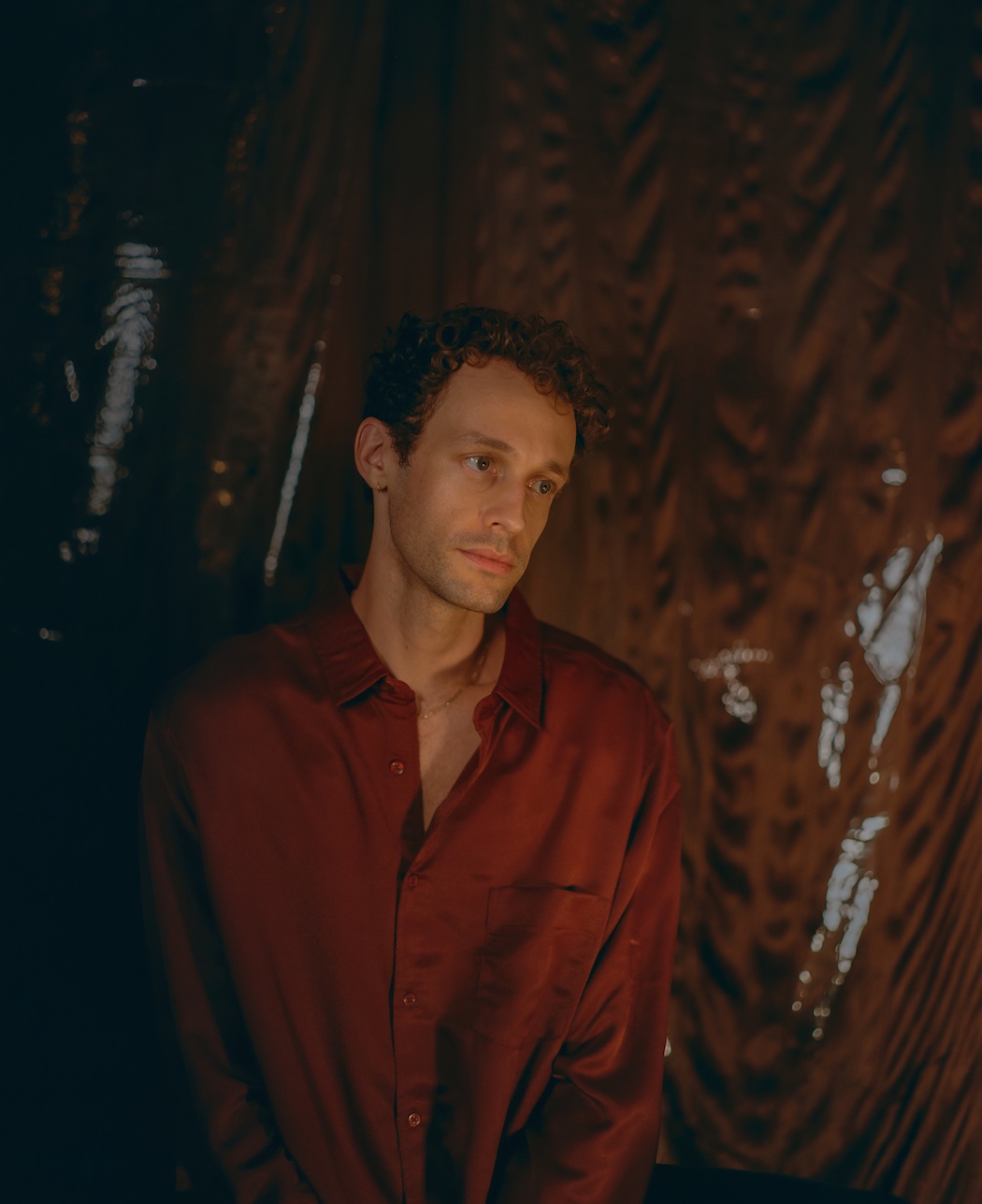 "I can't believe this is my debut album," Wrabel shared recently. "It's been years in the making. The oldest song is around eight years old, and the newest, just a few months."
"I poured everything into this record, and I am just so proud of it. I feel so lucky to have made it with people so close to me and, as an independent artist on my label, partnered with Nettwerk. I always thought my first record would be a break-up record since the first time I started making it, it very much was. This album is filled with love. Hope. True stories and true feelings. I hope me sharing in this way helps even one person feel understood, feel better, feel like they're not alone, and it offers hope that love will come and bring the healing powers it holds."
Wrabel has always excelled when it comes to writing and singing about love (and heartbreak), but there's something about these new songs that dives deeper and soars higher than he's ever flown before. Atwood Magazine spoke to Wrabel about love, independence, "pop music," and the inspiration behind his songs "nothing but the love" and "good."
Wrabel's debut album these words are all for you is set to release September 24, 2021 via Big Gay / Nettwerk Records.
What if I told you I could die in your arms right now
But no pressure, we could find some way, somehow
Hell, I know, people change, I guess all I'm really tryna say is
Would you stay here forever?
Nothing but the love…
— —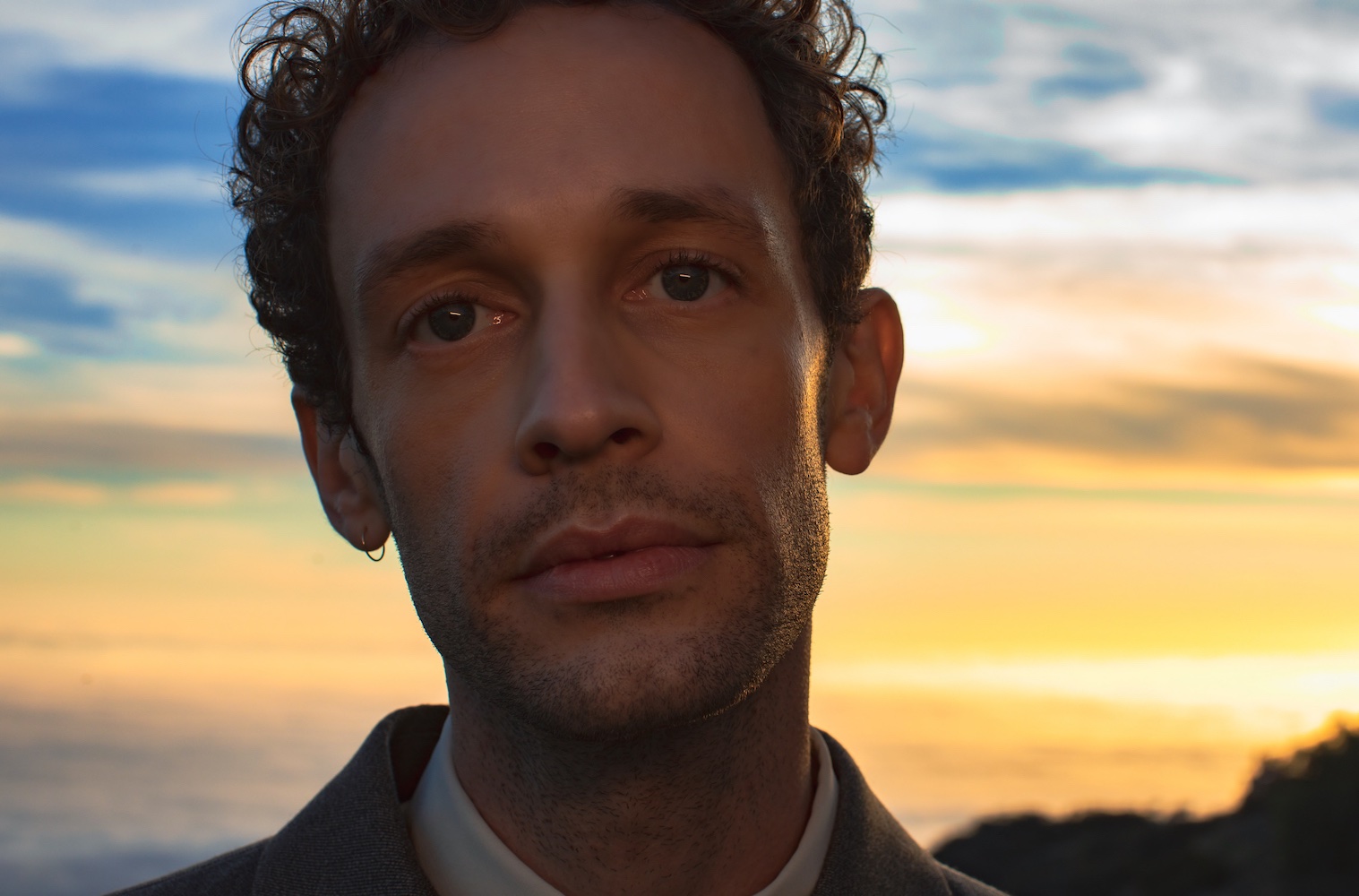 A CONVERSATION WITH WRABEL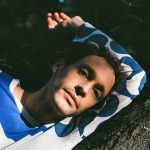 Atwood Magazine: Stephen, it's been a whirlwind 18 months since we last spoke about your debut EP. How have you grown since making one of those happy people?
Wrabel: "That EP was an accident…and I mean that in the best way. It was almost an experiment for me in going back to some vibes that I was doing in college. My one semester in college. Some more grooves, there were happier songs on there like 'magic'. I tend to always be drawn to the piano and mid-tempo… and I'm always drawn to unrequited love."
"With that, it was an experiment like okay I'm in love, I'm happy – what does the tempo sound like. What does something fun sound like. What does something colorful sounds like. What does something sparkly sound like. I say all that in quotations cos it's still quite melancholy. But I opened myself up to a lot more. Just going with my gut and it helped lead me to this record in many ways. Just trusting myself and leaning further into me rather than looking around like what should I do, someone tell me what it should sound like. I think that really helped me purge that stuff. I don't know if I really wanted something that sparkly, that bright…that groovy on the record. I wanted it to be a bit more thoughtful. So, it was a nice purge. A nice experiment in trusting myself."
I still listen to "hurts like hell" all the time – I thought that song was a fantastic outpouring of feeling. Before we talk about your new songs, can you tell me more about this one, how it came to be and what it means for you?
Wrabel: "That song came about, like it says in the verse, in a very cliché way. I wrote that song with my friend Scott Harris on a fire escape. I was chain smoking cigarettes on a fire escape in the middle of Times Square in a studio. Scott Harris is a legend, and I was really nervous… wracking my brain like I need to come in with an idea. This is a big opportunity… pressure and insecurities start bubbling up.
At that time especially I was still writing the same song, over and over. I was writing "11 Blocks" over and over. Not literally, but I was writing about the same person. I was just trying to get it all out. But I found the date we had broken up and I counted the days. I found the day that happened, cos we broke up on Skype which was very sad and dark. We broke up… I knew why, and it was a real reason. It wasn't hateful, it was sad for both of us. And I understood the situation rationally, but emotionally it's easy to hold onto something for a really long time. Even with '11 Blocks' once that song was out and it was doing well, I'd meet people and they'd be like SAME – it's been 4 years and I'd be like thank God I'm not the only one.
And that song for me was just trying to purge out more of that feeling. The sense that the smallest thing can bring you back to that hurt and confusion. Even when you wish someone well there's still part of you that's jealous of …what are they doing now? who are they with now? You want to know – tell me, but don't tell me. I want to know,  but I don't want to find out. That song was about that for me. Moving on but always having that corner of your mind be like damn, that hurts."
Fast-forwarding a ways, "good" is your first single of 2021. Why return with this single, and what about this song makes it special for you?
Wrabel: "We went back and forth a lot on what would be the first release. We wrote that song about three or four years ago with two of my best friends Jessie Thomas and Ali Tamposi. I had the meat idea of 'let a good thing be good' in the back of an Uber and I have a voicenote of me humming this thing in there. Even sonically, how it starts a cappella and then these incredible gospel singers come in, and then piano and bass and a beat comes in and it all drops out… and then comes back. There was something so dynamic about that.
Prior to 2020/2021 that song had been produced three or four times. Production has always been a hard rubix cube for me to figure out. Once we landed on this version, it just felt so natural to release that first. Everything for me starts with an instrument and a voice, so to have something start to simply and so spare and then build into something felt like a mini version of the whole album. There are moments that are tiny and moments that are huge and bombastic. The song encapsulated everything. Even thematically, let a good thing be good. I always thought my first album would be a breakup record, I'm really thankful that it's not. That song has changed meaning a lot – I wrote it to a person and in time it's become for me as well in a way. Whether its work or personal life, it's like calm down – let it be good…its good. Stop thinking about it."
What was your 2020 like, from a songwriting perspective? Were you able to keep productive, writing and recording?
Wrabel: "At the beginning I couldn't really move, creatively. I think I was just scared; I wasn't confident I could take something to the finish line with my limited knowledge of computers and recording and all of that. About a month in I'd done nothing, I was really scared – like not opening my windows and not really leaving the house. It spooked me, and I know that's not unique. And we didn't know how long it was going to be – at first it was just lockdown for two or three weeks, so I was like okay I'll do nothing. And then it was like this is going to be a while – so I just had to lean into it. I'm so thankful for my publisher and my managers cos they did such a good of handling me with care and pushing me out of my comfort zone – well expanding my comfort zone because I don't go out of it. I wrote more songs in 2020 than any year of my whole life – aside from maybe the first two years I was in LA. I just tried to sprint and I'm really thankful for that and the people around me. I've just tried to lean into my comfort zone with writing, because there's no production or producer – so how can I craft the best song. What's the realest thing we can write about? I just dove in. Now I'm coming up like I need a vacation…the world needs a vacation."
"nothing but the love" is an exceptionally beautiful song, and I understand it's about god's love. What does this concept mean to you, and how did you go about capturing these sentiments in song?
Wrabel: "The lyrical inspiration for the song came from a song my sister-in-law was singing in church. She has such a beautiful voice, and she always sends us videos when she sings in church, and I was struck by the theme of the song and pulled inspiration. I'm used to writing about unrequited love, or love that left me, that came and went. But now I'm happily in love and I wanted to express that. Having love that just loves and accepts and doesn't judge. Applying that to a romantic relationship was such a therapeutic practice – just writing it down and putting it into a song. Trying to capture what that feels like. It's so easy for me to judge myself, and then looking across the dinner table to someone that just loves you is like whoa. It's like I trust you and love you, and you love me…so I guess I'm not that bad. It's often said you can't love someone till you love yourself, or two halves don't make a whole, but I don't know…I disagree with that. For me I think it's a pendulum, like two cups constantly pouring into one another. To me that's really beautiful love. Like oh you're down – I'll pour into your cup. That's what I tried to put into this song – having a love you can rely on. Pulling that from a song from a church, which I have a very colourful history with. I don't always stand with that. But I love the idea of that kind of love that's always there and you can tap into. When you find that in a person – that's such a beautiful and rare thing."
This song comes from a deeply spiritual place. Do you consider yourself a particularly spiritual person, and either way what is your relationship with spirituality?
Wrabel: "I grew up Christian – born again. When I came out, I was kicked out of the church in a pretty traumatic and dramatic way. A lot of times I don't know where I stand. Even through the creation of a song, I'll often be like where did that lyric come from. Not in some ego way, but something will come out of my face, and I'm like whoa, because I wasn't thinking about that…whether its god or the universe. Spirituality for me is ruined by humans. There were times in my life I was really into mediation and tapping into that thing. I think music has shown me maybe more than anything, how connected we all are. That for me is the biggest or loudest part of any spirituality. And trying to see that on a daily basis – having an interaction with a stranger on the street where you connect, and you can feel that. Even if you just smiled at each other. That to me is spiritual. I try to allow space to be surprised by the world, by myself, by strangers, by music…whatever it is. That is my sense of spiritually. I do fundamentally believe we're all connected by something; what it is I don't know. Specifically in my experience with the church, how that was handled, there was no higher power doing that it was humans saying I'm scared of that, I don't like that, I disapprove of that. One of my biggest messages in how I try to advocate for the LGBTQ+ community is just to say that there's nothing wrong with you, because I know what it's like to have someone stand at a pulpit and say you're going to hell, you're wrong you're evil. That's really hard to come back from. But I've tried to fold that into maybe being my biggest message, going to live shows or doing anything for Pride Month or working with LGBTQ+ foundations or charities – I know what that feels like and it's that's it, that's not spirituality. There's no room in any religion or spirituality for hate and exclusivity. So many religions boil down to love, and so many people take that and turn it into a weapon."
How do you feel like your new music distinguishes itself from your older songs – from the last three EPs, etc? I suppose I should also ask; how does this newest music stand out to you?
Wrabel: "I think in many ways it's the same, and in many ways its different. It's true stories still, we get some shouts to the month September and some counting which I love. I think production wise, it's closer to who I feel I am, than anything I've done. I have viewed everything I've done in the past as getting closer and closer. And I say that hoping I don't ever get to a point where I think this me, fully realised because that's when you quit. But I think it's a new chapter of expression for me. This record was and is very close to my heart. Every song on it. There are songs that are eight years old and songs like 'Nothing But The Love' that feel like I wrote a couple weeks ago. I think it's more mature. There's a song called 'Let Love In' on the record that I adore. There are things that feel triumphant and hopeful and took the longing that I felt in previous songs pointing it towards the light, towards hope and love. The longing is less for a person, less for something I've lost and more for something I want, something I'm moving towards – it has a lot of forward motion. I've seen in the past with other creative people, that your work can dictate your life, so I'm hoping that true because I'm writing a lot of positive things."
As such a lyrically forward artist, do you have any favorite lyrics in these songs? Any lines that resonate with you?
Wrabel: "One of my favourite lyrics from the record is from 'Good' in the second verse "I know you still see him in your apartment / Let me in, I'll paint the walls.' That was one of those miraculous lines that came out of nowhere – I had to take 5mins to be like where did that come from. The final song, 'Love Is Not A Simple Thing To Loose' and that for me, front to back, is the only song I can't play or listen to without crying. I wrote that song years ago as the closer for my imaginary debut record, it held up. It was the last day of writing for the record, I had just gone through a breakup and then I met someone new at the Allsaints store on Regents Street – it didn't work out sadly. But that first time you lose your first love, you think you'll never love again, and then you meet someone and you're like what's going on!!! Total crisis.
So, I poured everything into that song, everything I could possible want to say to this person. Because I knew this was the last day, I have to say something. Again, "Let Love In' is so special to me lyrically. 'Pale Blue Dot' – the last chorus is 'I wonder what happens after this life / I wonder if he levels the score / I wonder if we only get one try / Think I could use a couple more.' In that song too it says, 'I wonder if I felt it before'. I was really thankful for Tenille Townes and the connection we had – to be willing to write something a bit out there and existential. It is easy in a lot of rooms for people to be like, "can we make this happy – can we resolve it?" And sometimes it's like no. That's for another song.
I really am so proud of this record and what it turned into and that I got to make it with some of my best friends in the whole world. And have AJ touch every song on there and have that constant thread. It's the album I always wanted to make, but I didn't know I wanted to make."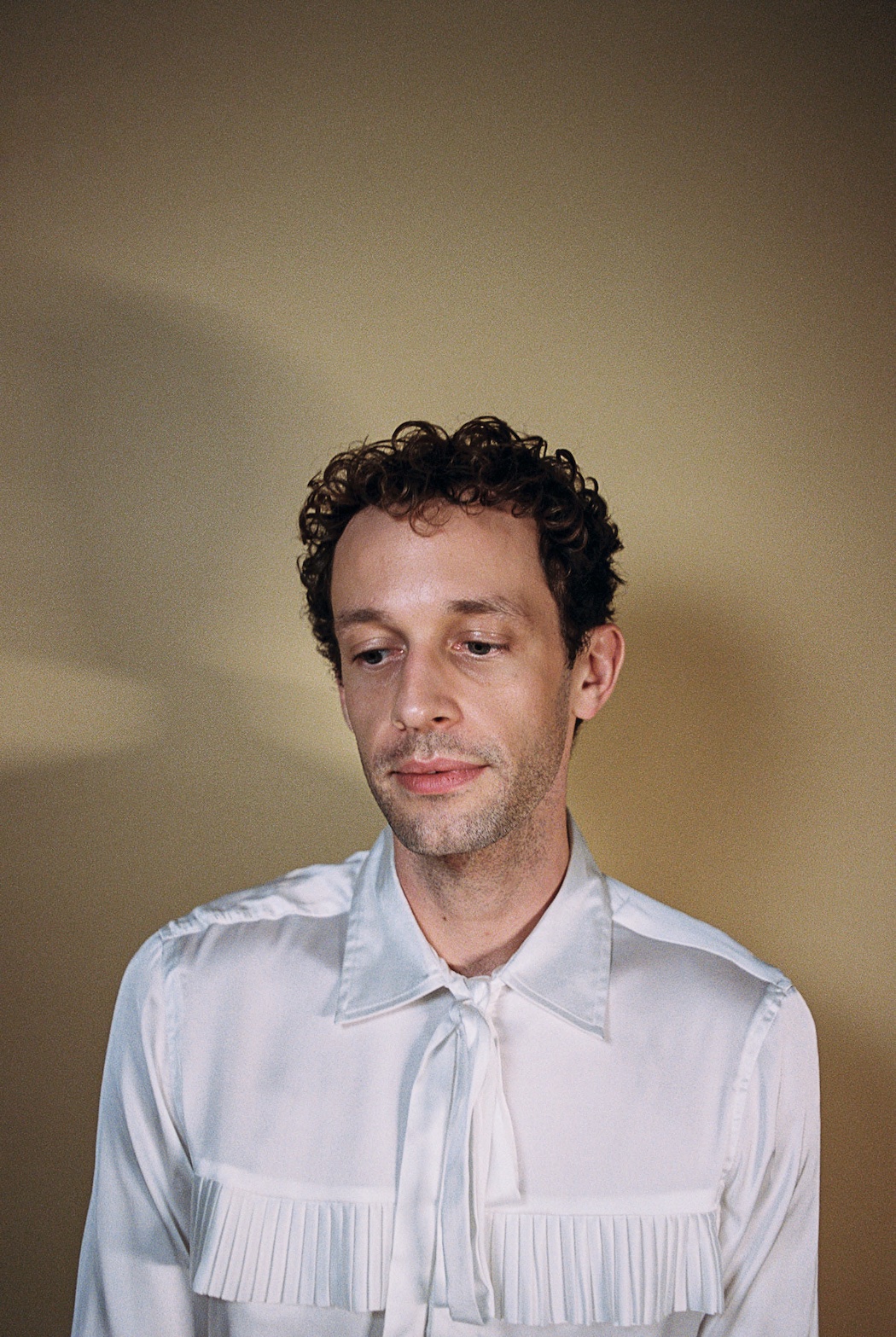 Hopefully we can have a proper chat in the near future, but I want to thank you for your time today and express my excitement to hear all this dynamic, expressive new music! As someone so enveloped in the pop world – and with pop being sort of a dirty word for so many (I think we even discussed that at one point), I'm curious… what do you think about, when you think of the term "pop music"? What does that word conjure up for you, and as someone at the
forefront of pop - really trailblazing the way forward – where do you hope to see mainstream music go in the next five-ten years?
Wrabel: "Thank you for that!! I guess very candidly it makes me cringe, and it freaks me out and makes me scared and insecure and like I'll never book a job again. I've been doing this for a long time and there's so many cooks in the kitchen and opinions sometimes. As a writer I think about it even more. As an artist, going independent and partnering with Nettwerk and even prior, just being straight up independent freed me so much because I was able to be like I don't care. And not in a screw the man way, just like I don't care, because I'm really thankful to have the career I have as a writer because it allowed the freedom to make something and not worry about how many streams it's going to get, whether it's going to be on the radio. I've seen what it's like to have to a song go up and up and climb and climb. It's something that's miraculous and it's the best feeling in the world. But when it doesn't hit whatever, the people around it don't view it as a win. It took me a long time to wrap my head around that and reframe it. If you told me when I was 15 that I was going to have a song that got to number eleven on Hot AC radio – every dream come true!! I think pop music to me, and I don't mean this in a shady way, but it brings up Tik-Tok and what's viral. These immediate songs with some crazy sound. But I suppose it literally just means whatever is popular. Drivers Licence by Olivia Rodrigo, that's pop music. I was like damn that's a good song. The production – everything. That feels like the song that we all tried to write in our bedroom when we were going through something. And I think that's what it's done what's its done and continues to do. Hats off. I think the phrase 'pop music' with my own personal history is… traumatising."
— —
— — — —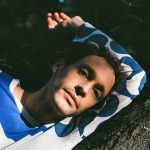 ? © Yazz Alali
:: Stream Wrabel ::
---