WALLA showcase their modern, melodic, lo-fi sound while embracing sounds from the past with their latest single "Golden Nights."
Stream: "Golden Nights" – WALLA
---
Not all that glitters is gold. This famous saying is the inspiration for WALLA's latest single, "Golden Nights," a funky upbeat tune that is incredibly reminiscent of the mesmerizing 80s synth pop sound we all know and love.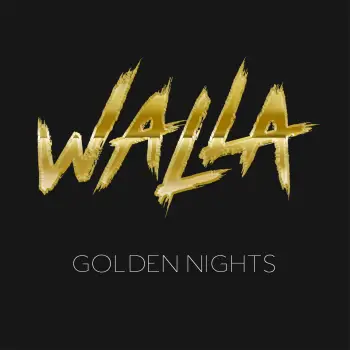 Do you feel so strange
when you call my name
Taking the long way home
just so I could see your face
And it's hard, to make you smile tonight
When you're in it, all
Caught in your golden nights
Atwood Magazine is proud to be premiering "Golden Nights," out April 1, 2019. Los Angeles based band WALLA want their signature sound to have that indie pop vibe, but also want to take a different approach by adding that vintage essence. The group is able to do so with the extensive background of all four of their members, all hailing from different parts of the country — Italy, Indonesia, El Salvador, Mexico and the United States. "Golden Nights" is a perfect lead to accomplish this vision, as the track itself catchy, melody chorus, all while making you feel like you're dancing in a different decade.
But won't you wait
'Cause I'm coming down tonight
And won't you stay
Like I did before
The song's inspiration comes from a saying where things do not turn out to be what they seem. "A golden night is a night where everything seems to be going great, but then things go south," WALLA says. Although the actual term of "a golden night" stems from the quote itself, it does a great job of pairing a visual with the lush lo-fi sounds that the band wants to execute. "Golden Nights" is just a glimpse for what WALLA has in store for their upcoming self-titled EP, which is set to release in the summer.
Though formed only a few years ago, the band has already had the opportunity to play notable venues such as The Satellite and The Troubadour. WALLA will be celebrating the release of "Golden Nights" with a show at The Continental Room in Fullerton, CA on March 31st.
In the meantime, stream "Golden Nights" exclusively on Atwood Magazine.
Stream: "Golden Nights" – WALLA
— — — —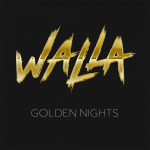 ? © JL Cederblom - @jlcederblomphoto
:: Stream WALLA ::