Kuri demonstrates his singular talent on the breathtaking "Sort Sol," a lyrically ingenious, musically mystifying cinematic folk masterpiece.
— —
If everyone else feels the same thing, then why don't we call it divine? I only seem to have a heartbeat when I'm flying…
Kuri's music is as dazzling as it is bewildering. At a distance, his songs make for a dreamily pleasant listening experience, their rich instrumental flourishes rising and falling in sweet cascades of melody. Up-close, that brilliant gleam morphs into an intoxicating radiance through the artist's stunningly immersive imagery and incredible attention to detail.
Kuri demonstrates his singular talent on the breathtaking "Sort Sol," a lyrically ingenious, musically mystifying cinematic folk masterpiece.
I saw the starling black sun in bloom
such calm that I never knew in the universe
I was a cog in the mess
and it was a great typhoon
I was a part of the breath
within the calming move
but I never knew, I never knew
Atwood Magazine is proud to be premiering the music video for "Sort Sol," the lead single off Kuri's forthcoming debut album (out later this year via Nevado Music). Formerly of alternative band Oh Village, Scott Currie is an independent multi-instrumentalist, songwriter, and producer based in Abbotsford, British Columbia. Describing himself as an "observer," Kuri introduced himself late last year with the mystifying colors of his debut Human Nature EP, an expansive six-track indulgence of ingenius, thought-provoking lyrics, lush orchestrations, and deep philosophy.
While its release comes only months after that of Human Nature, "Sort Sol" finds Kuri already developing upon the musical watermark he established not long ago.
A humble acoustic guitar rises out of the blue, organic and intimate against a calm, earthy backdrop. Kuri's layered voice is warm and engaging: Built-up but still raw, he sings of his own eyes opening to the surrounding world and what he found there.
sun down, an hour, the transience of my youth
one task, a dance of the last of an elder verse
well I was a note in the chord
I was a part of it
home in an affable lore
"This song was kind of bizarre,"  Kuri tells Atwood Magazine. "I didn't really know what was happening as I wrote. I didn't even really understand the timing that was taking place, but I just knew that it worked. I've always enjoyed the three-part format. Almost 3 separate movements – these sections kind of representing connection, chaos, and call to action. But I always wanted them to be tied together. I think the sporadic nature helped give it this dream-like movement, which was largely the goal. But the writing was definitely drawn out. Each section was kind of written individually at different times. The first song I wrote was really just a whole bunch of the first section. It definitely wasn't enough for me."
These sections kind of represent connection, chaos, and call to action
Opening with the black and white image of a newborn baby, Kuri's "Sort Sol" video infuses color over the process of growth and discovery to inspire his song's message of connection, understanding, and peering into the unknown until it becomes the known. A child flies a kite with his parent; a teenager walks alone across a flat expanse; birds circle the skies in packs while on the ground below, people mill about in scattered crowds.
At once
It was a cold and feral place
but I had a glance at the break of an age
I was sitting low
I was passing through
I was passing through
can anyone else see the fleeting light
slipping away capsized into the night
can anyone else see the fleeting mind
sipping away half drunk on the fetishized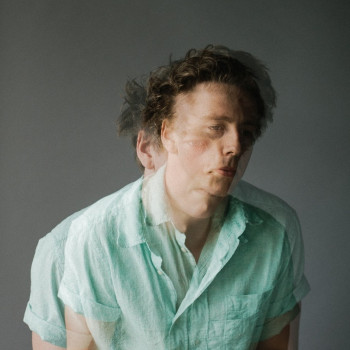 There is so much happening at every moment of every day: Our world is overwhelming in the best possible way, and "Sort Sol" seeks to embody that dichotomy of volatility and balance. "This song is so much about connecting to the chaos of existence and to the unity in how we move ourselves amongst other selves," Kuri explains. "I think this visual helps aid that sentiment. Where is the line between the individual and the whole? Is there much of a line at all?"
Kuri has firmly set himself apart as a noteworthy artist-to-watch in 2019 and beyond.
His avant-folk artistry is sublime in its self-expression and emotive impact. From who, what, or where does Scott Currie pull together his musical world?
"I try to pull from everywhere. Obviously modern, pop, contemporary is kind of the medium – Avant-folk is a great way to put it actually – but I tend to listen to a lot of world music, jazz, a lot of hip-hop recently. There's this band Tinariwen that was on a lot while I was writing this record. I just love to listen. And things slip in from everywhere. I think it's important for me to listen and enjoy as much as I can. Even if it's not something I might normally enjoy intuitively, there's almost always something valuable happening."
Fans of Kuri are likely to find equal favor in fellow Canadian Mappe Of, the creative outlet for Toronto's Tom Meikle.
It's a truly wondrous feeling to stumble upon beautiful new music, and Kuri is as fresh as it gets. Dive into this artist headfirst: Kuri's "Sort Sol" is stream exclusively on Atwood Magazine!
if everyone else feels the same thing
then why don't we call it divine
I only seem to have a heartbeat when I'm flying
does anyone else feel the same thing
or maybe I'm out of my mind
I only seem to have a heartbeat when I'm flying
Stream: "Sort Sol" – Kuri
— — — —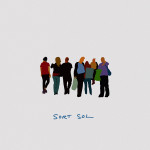 ? © Rachel Pick
:: Stream Kuri ::