Be prepared to fall in love with singer/songwriter Aaron Smith's debut EP "Loveless," which sees him exquisitely deliver on his early promise.
Stream: 'Loveless' – Aaron Smith
---
It's almost hard to comprehend just how many male singer-songwriters have broken through recently. Artists like Tom Walker, Sam Fender, Dermot Kennedy, and Lewis Capaldi have all topped the UK charts with their debut albums, while garnering varying degrees of critical acclaim. Capaldi's tremendous success especially has proven the allure of intoxicating combination of ardently affecting lyricism and soulful vocal performances is far from dissipating.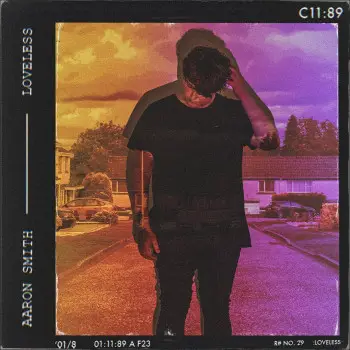 This July, Scotsman Aaron Smith made his first step towards the sort of superstardom that the aforementioned artists have achieved with the release of his stunning debut single "Unspoken." Although, in many senses "Unspoken" is quite a traditional piano ballad, Smith's astounding vocal talent and knack for crafting astonishingly stirring lyricism marked him out a distinctive talent from the start.
His sophomore single "Better Than You Loved Me" swiftly followed, and this September saw Smith release his debut EP, Loveless. Joining his two previously released singles on the EP are the poignantly arresting "In My Way" and the fascinatingly thought-provoking "Better Man." The latter sees Smith earnestly examine his past experience in pursuit of personal development, while "In My Way" delves into trying to move past a lost love.
Every single track Aaron Smith has released thus far unquestionably sees him authentically draw from personal experiences in a way that many songwriters understandably struggle to do. The video for his track "Better Than You Loved Me," directed by Ross Syner, chronicles the problem of domestic abuse, portraying the female as the aggressor. As Smith mentions in this interview, the track itself is "very personal" but, regardless of its origins, it's fundamentally a track that anyone who's taken a negative experience in a relationship and used that experience in the future to love someone more devotedly can relate to.
Aaron Smith sat down with Atwood Magazine to discuss crafting his debut EP, his advice for aspiring musicians, navigating his way through the industry, and more!
MEET AARON SMITH
Atwood Magazine: Your debut single 'Unspoken' landed atop of both Apple Music's Best Of The Week playlist and Spotify UK's New Music Friday playlist. How did it feel to witness to reaction to those notable playlist additions?
Aaron Smith: It was amazing, to be put on that top spot on both Apple & Spotify was so unexpected so I'm incredibly thankful for that – It's not every day you get put above Beyonce and Sam Smith. The impact of being put on that top spot is unreal, it's the first time I've ever put out music so to have that reaction to my first track was incredible.
Your voice and lyricism have already drawn comparisons with the likes of Lewis Capaldi and Chris Martin, how do you manage to take comparisons like that in your stride?
Aaron Smith: I have a lot of respect for both of those artists, I think they are both incredible at what they do. To be compared to them is obviously a massive compliment, Chris Martin in particular has always been a massive inspiration of mine and I love seeing how amazing Lewis is doing.
Speaking of lyricism, every single song on your EP 'Loveless' contains absolutely stunning lyricism that's beautifully emotive and utterly absorbing; what does your typical writing process look like?
Aaron Smith: I generally write about my life and things that I've experienced. Every time is different when I'm writing but typically, I like to start with a phrase and write around that. I always have an idea of what I want to write about before I start and then can bring it to life around the idea and the phrase. Having a topic or experience to write about makes the whole process a lot easier.
Your EP starts with 'Better Man', what was it about the track that made you feel like it was perfectly placed to kick off your debut body of work?
Aaron Smith: I think it's quite an intense track and the production is a bit different from the other tracks on the EP that I had already put out. I think it's a good way to grab people's attention opening the EP with something a little bit different and make them want to carry on listening. It's also a little bit more upbeat than the other tracks.
With your debut track 'Unspoken', that central phrase is sort of open to interpretation in a sense. At what point during the creative process did you land upon that word?
Aaron Smith: Originally, I was singing 'I am spoken' on the song, as a bit of a placeholder – it didn't really make sense, but I was struggling to find the words that I wanted to say in the song. I had a think about what I was actually trying to say with the song and thought about using unspoken. To me the phrase unspoken meant that I was holding back from commitment and that is exactly what the song is about.
"In My Way" is an absolutely beautiful track; I'm still in complete awe of that track. What inspired you to pen the track?
Aaron Smith: "In My Way" was a bit of a tricky one, I was struggling to come up with anything in the studio that day. It came together a bit different from how I usually write – I wrote this track with a guy called Yami. After struggling to come up with something Yami started off with the chords on piano then sang "right now you're in my way" over the chords with a cool vocoder effect on the mic which I instantly loved, and we took it from there.
How did you initially get interested in music? And what point did you realise it was a passion that you wanted to pursue into a career?
Aaron Smith: I got a rubbish little guitar for Christmas when I was 6 – I used to just strum it and hit it thinking that I was amazing when obviously it sounded shit. That is definitely when I became interested in music though. I gradually taught myself how to play and then started playing a couple of gigs at a cafe in my hometown when I was about 14. Once I was old enough, I started busking and ever since that's been my job really. In the last couple of years though I've been really focussing on writing my own music, so it's been so nice to finally get that out there in the last couple months.
You played Brighton's Great Escape Festival earlier this year, how was that experience?
Aaron Smith: I really loved that show, I think it's been one of my favourite shows so far. It felt like a bit of a special moment for me, the show went great, the audience were really respectful, and I enjoyed playing it. It was my first time at The Great Escape, I really enjoyed the festival as a whole and got to see some amazing acts while I was there.
You're completely independent, and you've worked with the likes of Scott Kirkwood, who's worked with the likes of Lewis Capaldi and now the disbanded but brilliant Model Aeroplanes. What advice would you give to aspiring artists who are looking to move their careers forward?
Aaron Smith: Working with Scott has been great, I've definitely learned a lot about the industry and how everything in making a career in music works. I'm still learning every day though, it's a lot to take in. If I could give any advice to any aspiring artists it would be to love what you do, be ready to put in a lot of hard work and to be humble in everything that you do.
Your second single 'Better Than You Loved Me' delves into how experiencing unrequited/unreciprocated affection can allow you to love someone else in the future more deeply. How did that overarching idea initially come to you?
Aaron Smith: It's a song that means a lot to me about a time in my life that is very personal. It's something I don't ever really talk about but writing BTYLM has definitely helped to express those feelings. The whole experience of writing the song felt very special. I like that people are connecting with the song in a lot of different ways and relating it to something that may have happened to them which is completely different to my story.
Loveless is the name of your debut EP; how did you land on that title?
Aaron Smith: Growing up I craved love from my family and I didn't get the love that I wanted from them. I figured that the love they had for me was 'loveless.' It's something I've thought about a lot, and some of the tracks on the EP touch on it which is why I ended up choosing to go with Loveless as the title for the EP.
Speaking of the EP, how was the process of deciding which songs should make it onto the EP? When you write do you tend to know relatively instantly if a song is something special?
Aaron Smith: A big part of putting this EP together was picking songs that would be a good introduction to me as an artist. I've been away writing songs for the last two years so I had a lot to choose from when it came to picking what track I would put out first. I sat down with my management and listened through all of the songs I had written, and we decided what we think would work well together.
I think generally I know by the chorus of a song if I love it or not. There are definitely tracks that I've been like this is special, I love this one when I'm writing it and I'm always desperate to get the demos back from those sessions and listen to the track.
Looking forward to the future, what are you most excited about?
Aaron Smith: I'm really looking forward to putting out more music and having people get to know me a bit better. I love playing live to I'm really looking forward to touring and starting to play my own shows – that'll be good. At the moment, I'm just trying to enjoy the moment and take everything in; it's all been amazing so far!
Stream: 'Loveless' – Aaron Smith
— — — —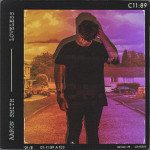 ? © DirectedbyDito
:: Stream Aaron Smith ::
---