Atwood Magazine is excited to share our Editor's Picks column, written and curated by Editor-in-Chief Mitch Mosk. Every week, Mitch will share a collection of songs, albums, and artists who have caught his ears, eyes, and heart. There is so much incredible music out there just waiting to be heard, and all it takes from us is an open mind and a willingness to listen. Through our Editor's Picks, we hope to shine a light on our own music discoveries and showcase a diverse array of new and recent releases.
This week's Editor's Picks features Eliza Shaddad, Madi Diaz, Mustafa, E L E Y, VARLEY, & Amythyst Kiah!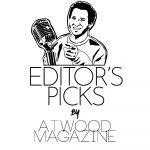 — —
A beautiful, sweet song perfect for ushering in the spring, Eliza Shaddad's new single is a gilded, warm wash of alt-folk wonder. A "love letter to growth, renewal, and hope" (per the artist), "Blossom" radiates shining light as the cold winter months thaw and summer's kiss slowly emerges once more.
Blossom grows on the trees where you last lay here
Constant grey giving way to the blue
And I'm going round, all day digging up the soil
Turning over leaves and searching for renewal
And as the air begins to warm I breathe it in
And as my heart begins to swell I think it must be S pring again
An intimate and lilting acoustic enchantment, "Blossom" is as seductive as it is utterly dazzling – the perfect way to welcome a time of renewal and new beginnings.
Her first release for ANTI- Records, Nashville singer/songwriter Madi Diaz's "Man in Me" is an intimate, tender, and masterfully raw piece bustling with visceral emotion. The smoldering, slow-burning five minute piece feels like a powerful window into the artist's soul: "It's not really reflective as much as it is a re-telling of a story in broken moments," she told Atwood Magazine. "I wanted it to read like a rolling fever dream because that's how the memories were coming to me. I was writing from somewhere between the waves of my past and present."
Do you imagine me differently?
'Cause when I met you swore that you saw me
When you think I might be someone else
Does it turn you on?
I used to not get scared of shiny new things
Till I saw you in the shower sitting on your knees
But when we turn off all the lights
We both get what we want
Tell me now whose lips I was kissing
It's all about the lips I was kissing
The man in me and the woman in you
I'm not proud of kicking in your bathroom door
Or screaming at you, I don't know you anymore
When I started saying things out loud
I couldn't take it back
"Man in Me," and now Diaz's second single of the year, "New Person, Old Place," reveal a powerful artistry in motion. Her vivid indie/alt-folk sound; her hauntingly gorgeous voice and expressive harmonies; her heart-on-sleeve lyricism – all of it cuts deep with aching, breathtaking, painfully stirring beauty.
Toronto's Mustafa already established himself as a singular artist-to-watch with his debut singles "Stay Alive" and "Air Forces," setting a high bar with heavy-hearted memorials to lost loved ones coursing with passion and pain, delicate nuance and ethereal grace.  Still, nothing could have prepared me (or the world at large) for his third release, "Ali." Dedicated to a life lost too young, Mustafa's latest offering is a piece of mourning that immortalizes his friend, while calling attention to the trauma, turmoil, and irreconcilable pain caused by gun violence.
Ali: You know our hearts were at their fullest
Ali: There were no words to stop the bullets
Concrete dreams, I could never leave
And I go back to when we were thirteen and fifteen and seventeen
The full night to the coldest breeze
Know that we hoped to be
When we smiled with all our teeth
Mustafa wastes no time in crafting a hypnotic ballad breathing with acoustic folk guitar work and the occasional voice snippet (which may or may not be the voice of the late aforementioned Ali). His voice rises and falls softly, immersing the airwaves with a peaceful tranquility that would theoretically clash with the song's deep emotional fracture – but instead, feels perfectly balanced. Whether or not the artist himself has made peace with his friend's passing, he has certainly found a way to create catharsis in song.
Arriving alongside the announcement of Mustafa's forthcoming debut album When Smoke Rises, "Ali" is a true tearjerker: An expression of loss and fracture, inner strength and memory enshrined that hits home for all who have known a life gone too soon. Out of darkness and pain, Mustafa has created beauty – because that is what it means to carry your loved one's memories with you and weave them into your world, when they themselves are no longer around: It's beautiful.
"Fire" doesn't sound like a debut – it's so refined and finessed, you'd think E L E Y had been in the business for years. Nevertheless, this buoyant R&B blaze is the first offering from 26-year-old singer, songwriter, and producer E L E Y – one of Los Angeles' freshest, most promising new voices. Released September 2020, "Fire" is a sweet and soulful upheaval full of earnest charm; it's a fun, lilting immersion into a world of push-and-pull love, desire, passion, and longing. "We'll take it to the wire," the artist cries in a moving chorus. "I can't live without your love." These sentiments have all been sung before – we've known them for years – and yet in "Fire," it's as if we're feeling them all for the very first time. That's the magic of a great love song – and the euphoria of E L E Y's art. Newer singles "what's the catch?" and "Bed" have only further asserted the up-and-coming artist's talents, ensuring we pay close attention to E L E Y moving forward.
A bustling indie pop fervor, VARLEY's latest release of 2021 is as radiant as it is emotionally turbulent. Released March 30, "Bubble Up" stays true to its name as a glistening upheaval – a song whose musical energy and dynamic performance balance out the sheer weight of its lyrics. The Dublin-based trio of Claire-Ann Varley, Joschka Bender, and Matthias Heising, VARLEY have made a splash over the past three years, finding streaming success more recently with their 2019 and 2020 singles "Disease" and "Just a Girl," respectively. "Bubble Up" heralds the band's 2021 return with a flash of buoyant, cascading guitars and evocative vocals full of raw heart.
VARLEY's performance is one for the ages, channeling turmoil into a mesmerizing four-minute experience. "The bones of 'Bubble Up' was written on the first day of my new job," vocalist Claire-Ann Varley explains. "Totally overwhelmed and embarrassed after being given out to. Public humiliation = my worst nightmare. I'm quite happy to fade into the background (ironic, I know!) I told my new work colleagues that I was going for a break but in reality I sat in the bathroom, upset and started to hum a melody. Sometimes I find it hard to slow down my thoughts or turn off the inner dialogue. I guess "Bubble Up" is that feeling of the pressure rising and not knowing how to keep it together and wishing you weren't like this."
Dublin has been a breeding ground for powerfully immersive pop lately (see also: Soda Blonde), and with a song like this in the bank, VARLEY's future is bright and promising.
"Black Myself"
Amythyst Kiah
Bluesy, dramatic, and fervently soulful in all the right ways, Amythyst Kiah's "Black Myself" reinvigorates the song she first released two years ago with her folk/roots supergroup Our Native Daughters. It feels silly, in 2021, to say she "electrified" a bluegrass tune – what is this, 1965? – and to say that alone that doesn't begin to describe just how Kiah's taken this already emphatic outpouring and truly made it her own.
I wanna jump the fence and wash my face in the creek
But I'm black myself
I wanna sweep that gal right off her feet
But I'm black myself
I'm tired of walkin' 'round with no shoes on
'Cause I'm black myself
And your precious god ain't gonna bless me
'Cause I'm black myself
Is you washed in the blood of your chattel?
'Cause the lamb's rotted away
When they stopped shipping work horses
They bred their own anyway, ooh
Black myself
A song of oppression and reclamation – of embracing identity and challenging the running narrative – "Black Myself" rises and roars with a message of unapologetic self-empowerment, self-love, and pride. It's a resounding, undeniable statement – and as the lead single off Kiah's forthcoming Rounder Records debut Wary + Strange, "Black Myself" ensures our full and undivided attention.
Kiah's Kwaku Otchere-directed music video (with choreography by Aysha Upchurch) adds further nuance and meaning to an already stunning musical experience. Self-described as a "collision of political commentary and personal conviction," the film speaks to the artists' experiences of being Black in America with the kind of cinematic quality that lures one in and, hopefully, helps one to understand just what it is she's singing about, and why she's singing it.
"I've only ever made live performance videos, so to see such positive reactions to my first official music video has been really fantastic," Kiah tells Atwood Magazine. "I wanted to illustrate the importance of combating white supremacy and all forms of microaggressions. The director, choreographer, and dancer are all people of color and were able to portray that message through their respective art forms. It was so powerful to see it all come together."
Capturing a simply stunning performance – there's simply no other way to say it – "Black Myself" channels emotion into palpable and impassioned rock energy. It's not fair to call this Amythyst Kiah's comeuppance; after all, she's been around for years and has long established herself as a formidable force – but this song heralds a new chapter: One of emboldened strength and conviction.
If 2021 turns out to be the year of Amythyst Kiah, you heard it here first.
— — — —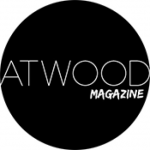 Editor's Picks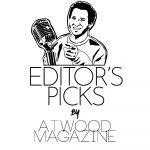 ---