"Silhouettes" captures a more refined, poetic side to American Football, giving a fresh new perspective to the band while still retaining the aspects that have made them so iconic for over a decade.
— —
Time has a litany of effects on bands and musicians alike, and American Football has endured it with a gusto and fervor that is seldom seen nor heard. After their initial split, once their debut album released back in 1999, listeners were treated to a surprise in 2016 with their return. The release of their sophomore album marked a new wave of maturity for the band, and their latest single "Silhouettes" only continues that trend.
Released two days ago on December 11 via Polyvinyl Records, "Silhouettes" is an evolution of the melodies and rhythms listeners have experienced in the past. They still possess that iconic emo sound, but they have expanded and elevated it by having a dash of dreamy-pop vibes that swirl around the ears and create this intoxicating aroma that makes for a listening experience filled with bliss. It's a monumental shift for the band, but "Silhouettes" immediately shows that it has paid off.
Two lay
Silhouettes
Just laying on the bedsheets
Crime of the century
Forever unkempt
All the muscle memory
It must take to stay close to me
Listen: "Silhouettes" – American Football
---
Bells and vibraphone twinkle and dazzle for the first minute of the track, aiding in creating a soundscape that one could easily close their eyes and drift off to. And then an instant later, listeners are hit with an onrush of guitars and vocal, marking a warm and welcomed return. As the melodies begin to settle, a steady guitar riff undulates in the foreground making for an almost hypnotic sound that captivates instantly. It's haunting and otherworldly – maybe even frightening at times.
There are pockets of instrumentals throughout the track that give it a math rock vibe without completely changing direction. Intermixed are also subdued, whispered synths that possess this apparition-like quality to them which only intensifies the hypnotic spell the track has on listeners. It's a reintroduction for the band, and that is made even more evident through the lyrics.
I'm a cloud when you come home to me
Tell me again
What's the allure of inconsequential love?
I'm a fool for your pageantry
Tell me again
What's the allure of inconsequential love?
There is a clear distinction between past albums and this first single from their third album. American Football has always done a great job at creating music from what sounded like pages ripped from a diary. Intimate at times, they were somber tunes with a youthful presence to them. With "Silhouettes," the diary is left alone and in its place is introspection, emotion, and honesty. The repetition of "oh, the muscle memory continue to haunt me" in the chorus is a bellowed outcry that sticks to listeners with its expressiveness and richness.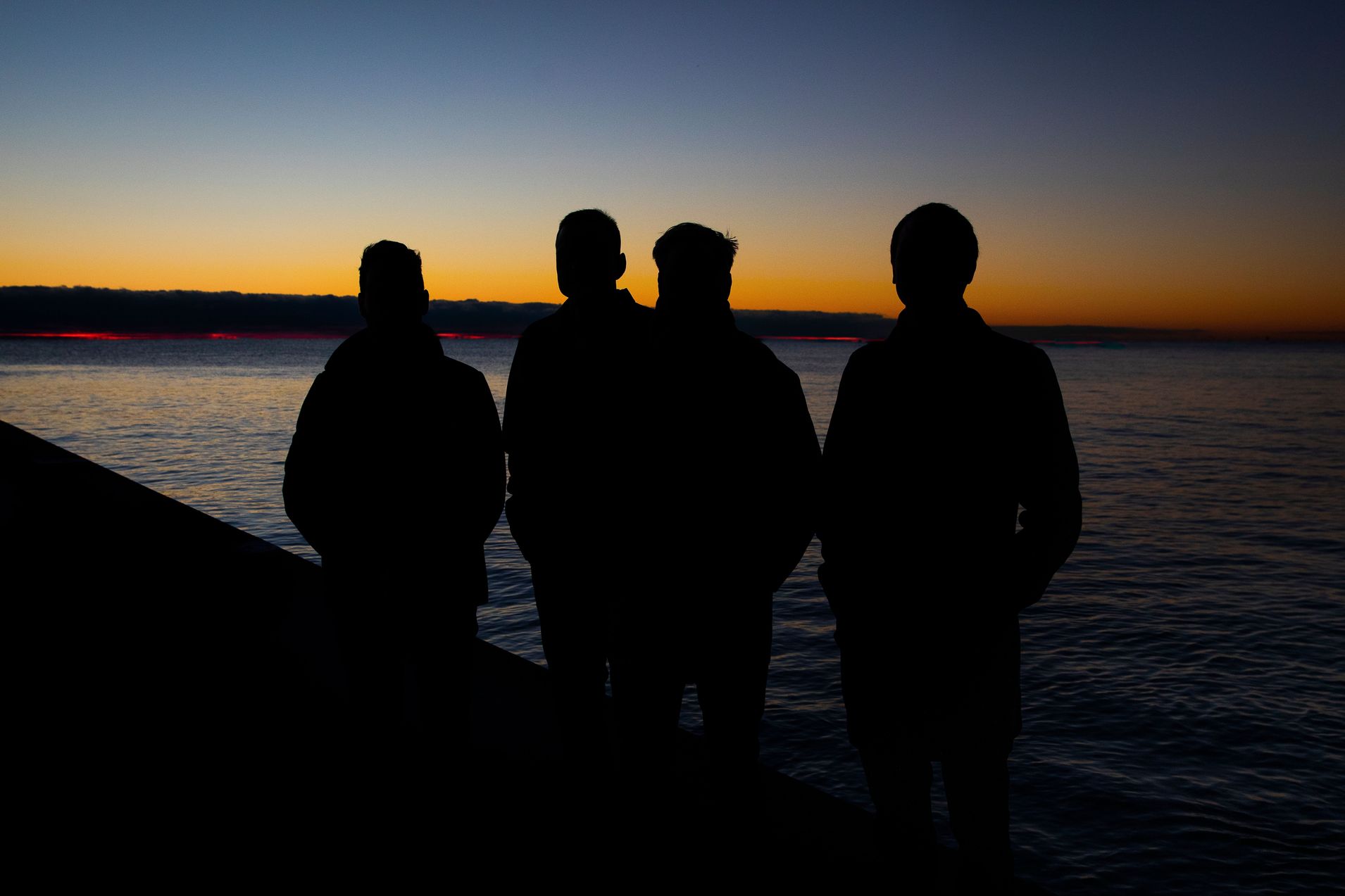 I promise as soon as the war ends
I'll find you and we'll break laws again
As civilians
American Football have shown that they are more than just a reunion band, but that the best work is still ahead of them. "Silhouettes" shows depth and immense heart. Their new sounds and rhymes they've introduced have created a new soundscape that introduces many levels of nuance without sacrificing the signature sounds fans have come to know and love. And then comes the evolution of songwriting, where gone are the diary entry days and now subtle, vague poetry will surround the ears. 2016 was a great year for American Football, but 2019 is looking to be their best yet.
Their third self-titled album releases March 22 via Polyvinyl Records.
— —
— — — —
? © Shervin Lainez

:: Stream American Football ::