"Viñales," the lead single of Common Jack's forthcoming EP 'Canyons in the Dark', creates the impression of being by calming seas and scenic mountains while lyrically highlighting the relationships that can be had with our surroundings and the self. 
—
Maybe you're somebody who enjoys travelling or spends a lot of time fantasising about travelling. Either way, it can feel liberating to be on the move, to remove oneself from normality and immerse in the fresh sights and lifestyles that our expansive Earth has to offer. A single turning could suddenly make everything seem smooth-going, perspectives altered, and the relationship with your environment become almost personified as though it holds the charm and reassurance of a lover.
Driving west down the mountain range
Well I never could quite get its name right
Cause you're catching my eye
Under an open sky
In the backseat of an old sedan that ran along the seaside
To ease our lonely minds, oh honey
Stream: "Viñales" – Common Jack
---
Atwood Magazine is proud to be premiering "Viñales", the latest single by Common Jack, the moniker of American singer-songwriter John Gardner. With its breezy hooks and sentimental lyrics, it creates the impression of being on a road trip in an open top car- gliding with the hair blowing, eyes squinting in the sun, and bare arms stretched up high. The combination of guitar plucking and additional touches of synths and pads feels like rippling sea while the vocals roll along in a kind of rhythmic motion, taking the listener along on the journey.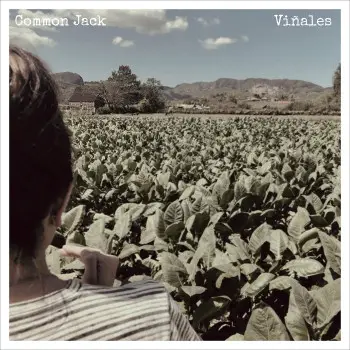 The song is based around a trip to to Cuba that Gardner took with his girlfriend shortly after the borders were reopened to Americans. "We spent a few days in Havana, walking the backstreets and exploring the different neighborhoods," Gardner tells Atwood Magazine. "While there was plenty to do and see, the city started to suffocate us pretty quickly. The intense heat and constant crush of tourism vultures gave us the idea to get out of town and head west to a small farming town called Viñales." Before setting off they met a man who was driving there the following morning and he offered to give them a lift. "He pulled up to the front door of our apartment in a sea foam green Chrysler Plymouth from the 1950s. It's just like in the movies, we thought. We spent the next four hours crammed into the back with a young French man who didn't want to talk to us, struggling to get comfortable as the Plymouth rumbled across the crumbling interstate. Cityscapes gave way to mountain ridges. Highways melted into dirt roads winding through villages tucked away in the jungle."
Far away
Losing track of time
Smoking cigars we dipped in honey
Finding new ways to spend our money
Along the way
Trying to read the signs
Walking the backstreets and the pathways
Past the tobacco fields and bad days
This transition from one moment to the next and the awkwardness it can entail makes the outcome all the more enchanting. "Viñales" is set in the present, capturing this moment, and the pace of the song combined with Gardner's gentle vocals is like the steady motion of time. But there's more to it in that these moments, while special, can be a cause for narrow observations. As the lines 'All the way out here/ You could almost start forgetting things are not as they appear' imply, the dream-like state can create a perception of reality that's detached from everything else. A wide-eyed and fuzzy vision that's akin, perhaps, to being in love. For example, when Gardner sings ''cause you're catching my eye/ under an open sky', is he referring to the scenery or his girlfriend?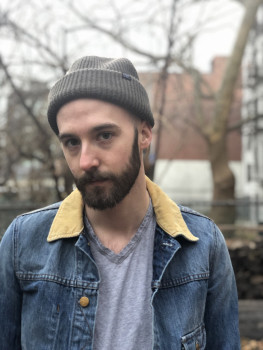 It was a dream
Music floated up
Was it only scenes of distant lovers?
Were we only hiding under covers?
Close your eyes
Try to soak it up
Cause you know no matter who we follow
They're probably going to kick us out tomorrow
"Viñales" is the lead single off Common Jack's forthcoming EP, Canyons in the Dark, which is due out in early 2019. Having released two albums (2015's Bowl, Holland and, 2016's Strange New State) as well as touring with the Broadway show Once, the new material sees Gardner taking a fresh approach to music writing. "For the first time in a long time, my voice doesn't feel like my enemy," he explains. "Writing this song scared me because it was the first time I stopped trying to define myself for the outside world. My only goal was to write a song I'd love to listen to six months down the road, which was equal parts complete freedom and horrific nightmare."
The result is the same soft folkiness of Common Jack's previous material but with added depth, the subtle electronic instrumentation placing emphasis on scene-setting. "The whole experience had a sort of magic to it so in recording this song we worked hard to create an atmosphere that lent itself to that feeling," Gardner shares in regards to the inspiration. "We used dreamy guitar pads and synths to create a very deep and wide sense of space, almost like the band was playing on a mountain top at sunrise."
The freeing excitement of being on the move can create a removal from everyday life but it also opens minds to other forms of living, whether that's in a broader sense or the relationship one has with themselves. "Viñales", also, is being released at a fitting time. It's winter and you may be living in a cold climate where hot sunshine and enticing seas seem an out-of-reach fantasy. With its tropical tones and easy-going folkiness, the song is a method for taking us away into the warmth.
Stream: "Viñales"- Common Jack
— — — —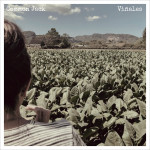 ? © Jessica Leslie
:: Stream Common Jack ::