Annika Henderson and co-producer Martin Thulin approach an evermore absurd world with German idealism in one hand and a book of krautrock in another on Anika's 'Change'.
Stream: 'Change' – Anika
---
I found your body on the window sill, lying on the grassy floor, and I ignored all the warnings, I ignored all the warnings…
– "Never Coming Back"
Optimism is a scary thing to have in today's world.
Aa scary, frustrating, exhausting thing; and, as with all things, the digital age has made ubiquitous, if not evident, the myth of Sisyphus as a metaphor for human struggle. In the light of this existential dilemma, stands Annika Henderson's Change. Her debut, Henderson, was an album that operated on a singular cult classic axis—muted production, candlelit vocals and compact instrumentation—that rendered Nico and the Velvet Underground into alternative icons. By that album's end, the permeable sense that Annika recorded it in a million-and-one bedrooms before passing hands to a record label runs like a needle through an embroidery.
Yet at the first note of Change, this thread has, well, changed.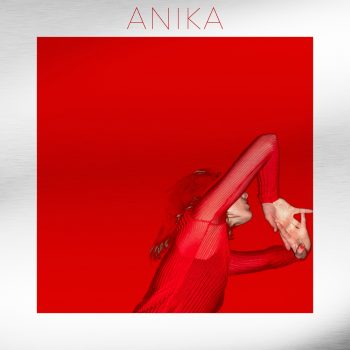 Henderson's sleek vocal profile mixes well with the likes of Grace Slick and Nico, but on her long-attended second work she simultaneously eschews hallucinogenic alternative rock's popular American icons and endears itself to the cult symbols of West Germany. The album even dabbles with the electronic milieu of mid-Nineties IDM. Co-producer Martin Thulin further assists in weaving together a sound influenced by their time in Exploded View. A concrete motorik beats line a dire electrosoul psychedelia; pianos and organs and muscular bass guitars merge the industrial with the cathedral. At her most operatic, Henderson and Thulin perform a balancing act, weighing sonant calls-to-action with dystopian sounds. At her most alternative, they pilfer Velvet song structures and krautrock coffers for a digestible yet alien sonic. Thulin augments Henderson's voice in two ways; either drenching it in reverb or extracting it from the would-be lo-fi audio tape of a dictated confessional. There is no one single template; these instruments are mixed-and-matched across the album and even paired on "Finger Pies."
A monstrous bass line prowls the jangling percussion as Henderson flirts with the tale of the bully, be they myopic narcissist or the common brow-beater. She plays with classic psychology, inverting her fear with each line and impressing upon them a deep-seated self-loathing bespoke in their actions.
Crossing from "some may say that you are, only interested in one thing, that's to get your own way" into "every single word feels like a bomb, theories you are a monster, that you hate yourself," it's not exactly some trompe d'oreille, the combination of sheer choruses and spoken word verse crafts an effective one-two punch. Add in the oscillating, delay-heavy guitars and the production pairing manufactures a dark, Teutonic simulacrum of the classic San Francisco sound.
---
The duality sets a mirror on the burning revenant of a tyrant to reveal the smoke of a self-loathing fire. It's a character of both romance and politics; desiccating the relationship into a husk before discarding it for a fleeting sense of power. Freeing themselves by discarding the other. This pancake flip of Charlie Chaplin's final speech as The Great Dictator notwithstanding, Henderson's songwriting subjects are those that compose and recompose the rock of ages.
While it may seem reckless to presume Henderson's actual politics on the record, the ex-British political journalist based in Berlin clearly points her messages at the topic she knows best: the res publica, the people's thing: authoritarianism, relationships, propaganda, capacity for change, freedom of speech. Each of her songs make opaque the silhouette of her subject rather than trading off the topics. They draw a resplendently ambiguous ire on the first half of tracks, shaded by the contemporaneous events of Brexit, public misinformation campaigns and palpable entropy. Henderson blurs the implications of hyperpolitical discourse upon interpersonal relationships and emotions.
"Critical" lets her voice do the work of setting protest to music and poison to gender politics. Thulin replaces the big fat bass with an electric piano to ensconce a double-tapping organ, tip-hop percussion and a faded saxophone. It's a solid instrumental variation, neither doing too much nor too little, emphasizing the righteous fervor on this record.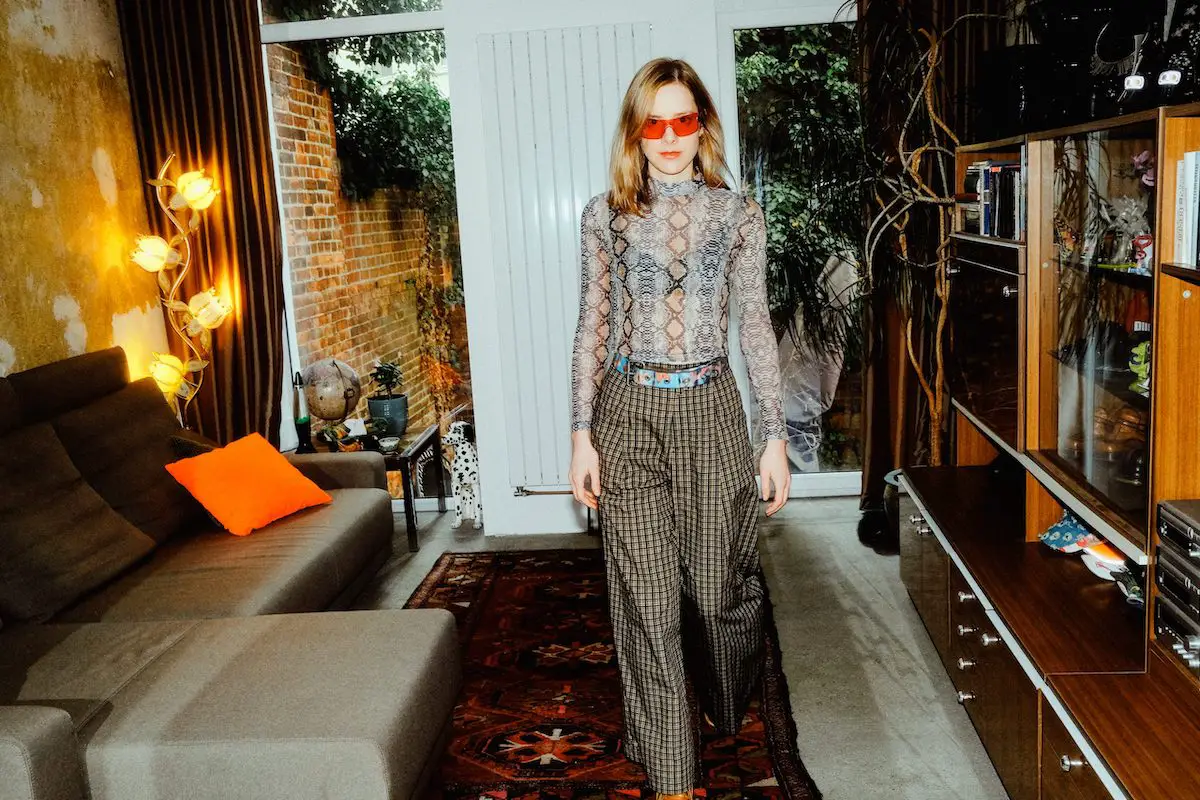 "Naysayer" is probably Henderson's best call-to-action, a fusion of krautrock machining, dramatic Velveteering chamber rock and neo-psychedelic delivery of a post-punk message, the bass is another monster. Ghostly choirs hide in the corners and a synth chord punctuates a trodding, stomping time signature. "Youngblood, I'm calling on you" just stands in complete contrast to all of Side Two, whereupon the opening fire of pointed messages flounder and then fade.
The main laser of a synthesizer wails all song long on "Rights," but not much else really happens during the cut; Henderson's lyrics turn from ambiguous form to downright nonsensical rag. Her call-to-action overpowers her storytelling. Her title advocates more power-to-the-people but her lyrics castigate, well it's not entirely sure who. She never clarifies, sticking to the unsure linings of an already somber album.
---
"Freedom," while being more pointed in its message, suffers from a kosmische musik misery in a bid for experimentalism. There is some relief in a cross reference with Nico's more experimental work but no sound, motorik or not, could save this track.
"Wait For Something" is the first shake up in a while on this album and the last song. It is the most blatantly singer-songwriter cut on record too with a Chelsea Girls aesthetic. Yet it flies in the face of the more direct and seizing energy at the beginning of the LP. It sounds politically apathetic in its optimism—the marching rhythm, both drab and inevitable, stands in contrast to the more propulsive energy of the album's fast beginning. It's not a lackadaisical track, however, that piano works with the guitar to craft a rather potent electronic chamber rock finale.
It's a shame, because "Sand Witches," the starkest and unyielding of the pieces on this collection, does perhaps the most work to weld the experimental with the compelling while not having much of a beat at all. It features block paragraphs and a deadpan delivery reminiscent of John Cale's absurdist oeuvre, "The Gift." Henderson probes a latent interpersonal quarrel provoked by the shock of irreconcilable politics. A krautrock klaxon, mixed down to a muddy bass tone foundation with percussive cymbal pillars, haunts the piano treble. The melodic starkness of this track crafts a direct link between Henderson and Change while delineating a change in the album's mood and candor.
I don't like what you've become, I don't like what you've begun to pedal, the words of the Devil. You would like that we succumb, would like that we are eaten by the God forsaken earth and our bodies leave no trace, just vessels to do your labor, thin wisps of smoke to do your bidding, who are you kidding?
– "Sand Witches"
---
I can't decide if it belongs on Side One or Two; Henderson's voice is worn down in confronting this opaque object of disinterest, neither singing nor shouting but laying out the rapid disillusionment with what could be a person or place. Her lyrics make for anti-gnomic verse. Instead of mixing her thoughts with maxims, she speaks plainly of the value-effacing void that is beset before her. Having forsaken her ties to the British government and not quite assumed any other citizenship, Henderson is the walking definition of a stateless person.
Standing on this philosophical island, her position as the expatriate, the anomie, affords her a sort of no-mans land from which she can interpret the ethics of the world around her. It's a song that can be interpreted as anti-state, anti-capital, anti-religion, anti-despotic or anti-anything that consumes itself in ouroborosian fashion. And yet all she can do in response to these acts of suicide is to make her observations, push her rock, and continue living a Sisyphean horror.
One must imagine the new Sisyphus unhappy, not because he is depressed, but because he knows he's fucked. The circumstances of the absurd have cascaded from Albert Camus' time of nuclear Armageddon to one of wholesale Anthropocene ecocide. What was the curse of knowledge is now the folly of ignorance—feigned or unfeigned—as we reach the fulcrum point of a climate crisis. It's a crisis not entirely mutually exclusive with nuclear annihilation, the missiles might just fly because of a wild migration to northern territories. The rock of ages climbs even as the mountain crumbles underfoot. And yet, as the Amazon becomes our cancer and the oceans turns to acid and the old conflicts refuse to die, Henderson rebels against this absurd proposition. She refuses to accept that humanity should continue its suicide by habit. Embracing her Hegelian faith in the human capacity for change she sings: "In the same way we could have stood there and done nothing, in the same way, we could have remained the same. / I think we can, I think we can change."
"Changes" contends this showcase of empathy with another deep bass line, more patient this time, accompanied by an electric piano and fae synthesizers and a keyboard melody lifting the chorus. It's an auditory oasis in comparison to the psychedelic dystopia that preceded it. The piece entreats an optimism at once alien and genuine in the face of Sisyphean struggle on multiple occasions. Is it naive? Perhaps, but it's hard to be monolithic these days. Naif or cynical, a palpable sense of entropy underlies every social construct since the dawn of civilization. Each struggles in fits and bursts, agonizing a slow death on some spot of ground where upon the next flower splits from the earth and begins its own frightful existence.
A toxic substance fed to the masses, in the history books, you're bound to be forever more.
– "Never Coming Back"
---
Henderson's lyrical content implies that she sees the entropy of history working its cycle once again and wishes to stop it. In fact she says as much in "Never Coming Back," the last solid cut on this record. Henderson and Thulin keep the organ in company with another big fat bass and a trip hop beat from Hi Scores-era Boards of Canda. From there she condemns the use of propaganda multiple times over: "And now you're never coming back."
At least that's one way to read it, but I think even Henderson understands the limits of her optimism. Bound by the toxicity and traps of arguing against propaganda until the final keystroke or comment, sometimes the most helpful thing you can do for your sanity is to step away. Stop me if you've heard this before. Close the tab if you've done this before. In the middle of writing this record, I deleted Facebook in order to exit a political pigsty on vaccines.
As for Henderson, "Never Coming Back" represents where she should have stepped away from the record; perhaps relegated it to a long-playing EP or just considered a seven-song runtime ("Waiting For Something" is not so disturbingly apathetic when removed to somewhere in the middle of the tracklist). In the end, she and Thulin break her 11-year solo hiatus with an agreeable record despite themselves. They showcase a style that can be further explored and combined, if in need of working out the kinks.
That's optimism: despite everything, a certain kind of hope endures.
— —
— — — —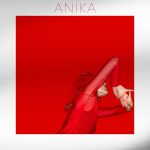 ? © Sven Gutjahr
:: Stream Anika ::
---