Fiery, warm, and a full of gritty storytelling charm, Armies' sophomore album Armies II is a smoothe, soulful exploration of personalities.
— —
Fiery, warm, and a full of gritty storytelling charm, Armies' sophomore album Armies II is a smoothe, soulful exploration of personalities. Vibey, fully-realized, and lyrically provocative, it's a powerful next step as the indie quintet find their voice and hone in on their artistic identity.
You told me that I hurt you, I could say the same
Instead of moving out your furniture we could re-arrange.
Now the tables turned I can't look you in the face.
Baby I can learn, I just made a few mistakes.
I used to be a good girl, looking for a good guy.
I can be a bad girl, looking for a good time.
I used to be the bad guy now everything has changed.
Just give me one more chance, I could be saved.
I know that people change for better or for worse.
I could show you mercy or get what you deserve.
Baby that's the old me, things that I used to.
Now this is the new me, you're gonna get used to.
– "Born Again," Armies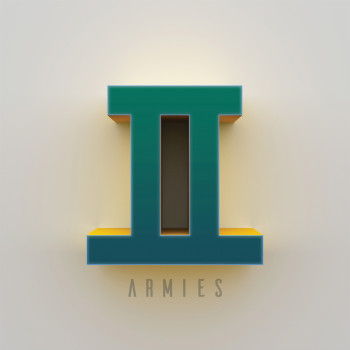 Atwood Magazine is proud to be premiering Armies II, independently out August 17, 2018. Based in Portland, Maine and consisting of songwriter, producer, guitarist and vocalist Dave Gutter, vocalist/songwriter Anna Lombard, Jon Roods, Tony McNaboe, and DJ Elsworth, Armies debuted in 2015 with a self-titled debut album that has, since its quiet release, received more and more acclaim from local and national outlets alike! Rolling Stone listed the debut at the top of their 15 Great Albums You Didn't Hear in 2015 listing; with any luck, Armies II ends up on a 15 Great Albums You Loved in 2018 list.
The thrilling vocal blend of Dave Gutter's raw, "coffee-and-cigarettes growl" and Anna Lombard's smooth, sweetly lilting croon continues to define Armies' sound on their second record. Meanwhile, these new songs find the band becoming increasingly comfortable in their funky rock/pop skin, zeroing in on an infectious vibe that permeates throughout.
This life is violent and vivid
I'm just trying to live it
I ain't trying to get in anybody's way
I'm scared every second
I could die at any minute
On any old God given day
There's war on high, people die from religion
Get in line for militia, and they pray
– "Heavy," Armies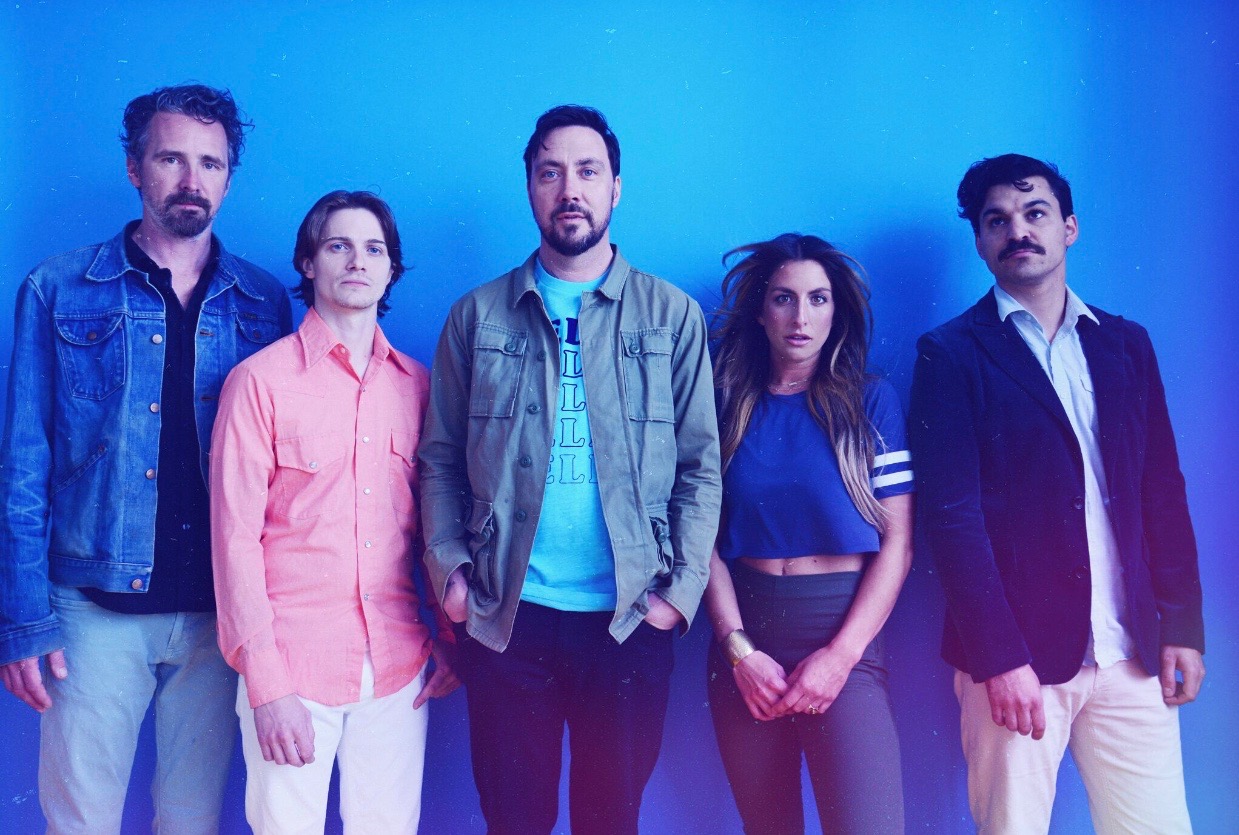 Armies present their second album as a collection of vignette-like stories – each song has its own world, sort of.  "For Armies II we wrote and recorded 37 songs that were pared down to 11 for its release on vinyl," Dave Gutter tells Atwood Magazine. "The songs were narratives of different characters and situations. The songs for Armies II were chosen by how these characters played out together and what moods we wanted to convey sonically. The end result was a gospel inspired nervous breakdown you can dance to."
Now that's how to describe an album. Armed with a trove of powerfully provocative new songs that fit perfectly side-by-side, Armies are bound to break out of Maine this year. Experience the full record via our exclusive stream, and peek inside Armies' Armies II with Atwood Magazine as Dave Gutter provides his personal take on the music and lyrics of the band's sophomore album!
Listen: Armies II – Armies
:: Inside Armies II ::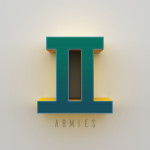 — —
Born Again
Born Again is an argument between a couple promising and threatening to change for the better or the worse.
The Shrink
The Shrink is a conversation between a patient and a psychiatrist

Social Life
Social Life is about people who live sad lives but portray themselves differently on social media
Ordinary Places
Ordinary Places is the story of two people who see each other every day in their daily routine, until one day they don't

Nothin' to Play With
Nothin' to Play With is the blues of the heartless

Young Criminals
Young Criminals is a story of friends who committed petty crimes

3001: The Secret Death of Plants
3001: The Secret Death of Plants is about a dystopian future without plants

Deeper
Deeper was originally the album intro. It is a conversation about daring to go somewhere unfamiliar and new

Heavy
Heavy is the fear of sociopaths, religion and war

Foolproof Love
Foolproof Love is about ignorance is bliss

My Ears Won't Stop Ringing
My Ears Won't Stop Ringing is about the hangover of regret
— — — —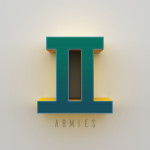 ? © 2018
:: Stream Armies ::