Afie Jurvanen, best known as Bahamas, has built a successful music career on truth and vulnerability with his listeners. Though his head is in the clouds, he's firmly grounded.
— —
Equipped with a pink Stratocaster guitar and a wealth of experience, Afie Jurvanen locked himself away in 2008 to create what would become the first album for his now wildly successful project, Bahamas. Named after his instrument, Pink Strat is a contemplative indie folk album that showcases Jurvanen's soothing vocals and his mastery of guitar. From the onset, Jurvanen set himself apart as a genuinely authentic songwriter, being clear, blunt and honest. "I just try and do what comes naturally to me," Jurvanen says. "I've always tried to put as little between me and the listener as possible. There are no metaphors and no flowery language; you don't have to guess what I'm writing about."
Critics and consumers alike responded well to this, as Bahamas has been nominated for multiple Juno Awards and has opened for a variety of notable artists, such as Jack Johnson, City and Colour, and The Lumineers. His hit single, "All the Time," peaked in the top 10 of Billboard's Top 100, and the song "Way with Words" was featured on Taylor Swift's curated Spotify playlist, "Taylor Swift: Songs Taylor Loves 2."
---
All of this momentum has led to exciting leaps for Jurvanen. As discussed in "Opening Act (Shooby Dooby Song)," Jurvanen and his road band have begun touring again, no longer as the opener, but as the main act. This tour comes with the release of Bahamas' fourth studio album, Earthtones (January 19, 2018 via Republic Records). In the album's announcement, Jurvanen described Earthtones as "the newest and totally most [sic] best album yet from Bahamas, aka me, Afie Jurvanen."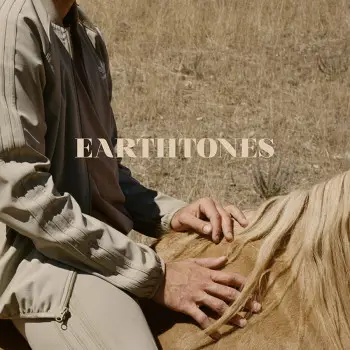 "[Earthtones] has more of the qualities I was talking about earlier," says Jurvanen when asked about what makes this album his best. "It's so direct. Part of the thing I try to do and [am] most proud of is that it's not tied to any one era or genre. A lot of the records I like have that quality. I'm hoping that in ten years you can put this record on and it still sounds fresh and relevant."
Earthtones explores a variety of hard topics such as depression and bad familial relationships, but through it all, the album maintains a hopeful tone, as some of the album's songs tend to turn these subjects on their head. "Those were things on my mind, so singing about them feels like the most natural thing to me," Jurvanen explains. Of course, while this newest record charters into deeper, and sometimes different territory, Jurvanen also delivers 'classic' Bahamas to his listeners: His meditative — and sometimes sultry — slow jams. "That writing comes more natural to me," Jurvanen reflects. "Big up-tempo pop songs aren't my forte. I try to not think about it too much If I have a song I like to follow it wherever it goes. It's about the rhythm and the groove, and I try to make sure you can bob your head little bit."
Apart from being his best work yet, Earthtones stands out, not just in its final form, but from a production standpoint, too. While most artists, including Jurvanen, like to head to the studio once they've gathered material to work on, the approach to Earthtones was a bit different: He went to a studio in Los Angeles completely bare.
"In three days, we got a lot of stuff done, and we had lot of stuff that was groovy and dare I say funky," Jurvanen says. "I left feeling inspired and ended up writing a few more songs and went back to the studio with my road band. I'm not doing anything with a big production values, it's more about the feeling and the energy of it being communicated. It's just a band playing in the room. It's a performance really."
Of course, one thing in his process remained the same: He gave himself time to daydream, something Jurvanen says is the most important part of his process.
"I need to have time to go for a walk around the block and look at the sky and let my mind wander. If I spend time on the computer or read the news or watch a movie… that distracts my mind. Letting my mind wander helps me write."
---
Though Bahamas and his road band are currently amid their North American tour, Jurvanen is having to divide his focus between various responsibilities, including writing music for other artists and being a father. While it's a lot to juggle, Jurvanen says that, through the balance of being a father and a musician, he's learned to "be more ruthless with his time." While daydreaming is his preferred way to write, he can write a song in fifteen minutes, if need be. "That's a positive thing," Jurvanen says, "but it can be stressful in the moment."
Afie Jurvanen's life may look a bit chaotic, but his music is the furthest thing from that. With an atmospheric and acoustic sound, coupled with direct lyricism, Bahamas' music can be both intimate and soothing. With the unique ability to tell a story without "flowery language," Afie Jurvanen is making both himself and his music accessible to the masses, and will no doubt continue to grow in his success.
— —
— — — —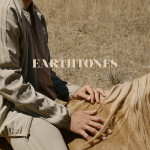 ? © Republic Records
Earthtones – Bahamas