Toronto's Alex Porat cuts out the toxins in her radiant new single "Pity Party," an unapologetic anthem of emotional release, self-empowerment.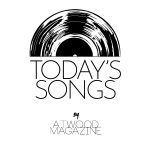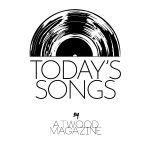 Stream: "Pity Party" – Alex Porat
---
We see them all the time on television and in movies, but having toxic partners and bad friends is far different from (and so much worse than) secondhand experience. Some folks may be worth the undue drama brought into our lives, or the sheer levels of angst, heartache, and anxiety we're forced to undergo; but most people are not so special, and we can and should let them go. Alex Porat decides she can do better in her radiant new single "Pity Party," an unapologetic anthem of emotional and physical release that sees her cutting out the toxins and moving on with her life.
Guess it's BYOB
Bring your own bullshit
Crying at me
I knew that you'd pull this
Seeing red cups
In both of your hands
Say you're all choked up
'Cause you lost your friends
You been spreading lies
Committing metaphorical crimes
And now you want me to sympathize
Released April 26, 2022, "Pity Party" is Alex Porat's first single of the year and the direct follow-up to her lauded debut mini-album Miss Sick World, released in early October 2021. A singular indie/alt-pop artist with an irresistibly intimate and finely polished sound, Porat has established herself as an up-and-coming force not only in her local music scene in Toronto, but in the greater global community as well: After spending a decade posting cover songs to YouTube (and attracting a massive fanbase in the process), Porat leapt into her own artistry with 2020's debut EP bad at breakups. She has since dazzled and enchanted on every successive release, with Atwood Magazine's Kelsey Fitzgerald praising the "purposeful lyricism atop beat driven and funky instrumentation" that characterize her carefully crafted, exceptionally executed material that often "highlight[s] the trials and truths of relationships."
"Pity Party" continues Alex Porat's journey onwards and upwards as an undeniable lyricist, vocalist, and songwriter, harnessing her innate flare for the dramatic with a story that defiantly and emphatically rejects another kind of drama. Porat spends her verses recounting all-too relatable tales of disrespect and rudeness from an ex-partner, going on chorus to wholeheartedly reject them in a chorus brimming with passion, charisma, and charged, captivating energy:
Throw yourself a pity party
Show up with a shitty sorry
Might as well invite your friends over here
this'll be the fake event of the year
Ready for your pity party
20 dollar cover story
you want me to pop champagne for your tears
this'll be the fake event of the year
"'Pity Party' is really a celebration of the moment you realize you're done with your ex for good," Porat tells Atwood Magazine. "As time goes on, they get worse and worse, almost testing how much they can get away with. But I refuse to get dragged down into earth's core with someone who can't treat me with an ounce of decency and thinks apologies can rewrite history."
"I'm really bad at cutting people out of my life so whenever I have a toxic relationship I end up holding on to it way longer than I should," she adds. "'Pity Party' is about trying to stay friends with someone who knows how to emotionally take advantage of you and how you feel. At some point, enough is enough, and you're over their toxic drama."
Another weekend
You left me alone
You said you'd be there
So unreliable
Now you call me drunk
And its 3 am
Say your all fucked up
Cause you scratched your Benz
You been spreading lies
Committing metaphorical crimes
And now you want me to sympathize
Searing and seamless, "Pity Party" erupts in a blaze of feverish alt-pop drive. Guitars churn and drums boom behind Porat's multi-tracked voice as she cuts out the person who cut her down far too many times. You can't treat people like trash and expect them to show up for you: "Pity Party" is as much Porat's moment of self-empowerment and independence, as it is a rousing anthem for all of us to stand up for ourselves and know what we deserve.
Let the rejects throw their pity party, and join Alex Porat in moving onwards and upwards. This immersive, impeccable pop song is just the beginning of what promises to be another groundbreaking year for one of pop's brightest talents, and we can't wait to hear where Porat goes next.
Throw yourself a pity party
Show up with a shitty sorry
Might as well invite your friends over here
this'll be the fake event of the year
Ready for your pity party
20 dollar cover story
you want me to pop champagne for your tears
this'll be the fake event of the year
Ahh, pity party
— —
Stream: "Pity Party" – Alex Porat
— — — —
? © Patrick Ryder
:: Today's Song(s) ::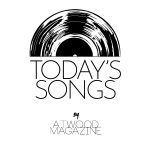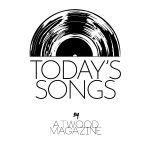 ---
:: Stream Alex Porat ::