A warm wash of reflective nostalgia, Blvck Hippie's "Rhodes Ave" is a jazzy, sultry indie rock upheaval from and for the soul.
Stream: "Rhodes Ave" – Blvck Hippie
---
It takes a nuanced sense of humor to laugh at the fact that when we're young, we're always talking about the future, and as we grow older, we're always looking to the past.
At what age are we "allowed" to start feeling nostalgia; is it upon our entrance into adulthood, or once our innocence is tainted with any sort of adversity? Somewhere in-between our late teens and early 20s, the first wave of reminiscing and remembrance sets in as our self-aware young adult minds begin reflecting on where they are and where they've been, who they are and who they've been. It's a milestone we all hit eventually, and it's this immersive sentimentality that radiates throughout Blvck Hippie's latest single. A warm wash of reflective nostalgia, "Rhodes Ave" is a jazzy indie rock upheaval from and for the soul.
The more I start to pay attention
The wallpaper looks the same
Is it a hallucination
a pitfall of this game
And once you notice the small things
You'll see that I was wrong
I'm just another angry kid
With no home to say I belong
Atwood Magazine is proud to be premiering "Rhodes Ave," Blvck Hippie's second single of 2020 following August's groovy and feverish "Bunkbed". A Memphis-based "sad boy indie rock" band led by Josh Shaw, Blvck Hippie debuted as a solo artistry in 2018 and is now rounded out by Casey Rittinger on drums, Tyler "Chaucer" Marberry on bass, and Matt Turner on rhythm guitar. Making thirsty, overdriven rock music, Blvck Hippie are an emerging force reminiscent of The Strokes and The Black Keys, but with their own spirited and dynamic energy. One listen to Josh Shaw's fierce chorus outpouring asserts this band's compelling artistry:
are you here?
Is anyone home?
Cause I love to come by
uninvited and alone
A bit ragtag and DIY, Blvck Hippie's music has an organic, homegrown gritty quality to it; you can almost imagine the band in someone's basement or garage, working out the voicings and vocal deliveries for the very first time.
"'Rhodes Ave' originated as a chord progression I wrote while messing around on a piano at my day job. Inspired by old-school jazz, I came up with variations of the classic ii-V-I jazz progression and eventually transferred it to guitar," Shaw tells Atwood Magazine. "The title inspiration came four months later — I lived in a house on Rhodes Ave for the first 8 years of my life. My memory of that street vibes with the old-school feel of the progression. Throughout the song, I equate the childhood feeling of wanting to live up to expectations with the grown-up experience of never feeling like enough."
He continues. "I credit much of my musical inspiration to the years I spent listening to my parents' music in that house on Rhodes — this song acts as a tribute to that part of my childhood. We demoed the track back in March as a COVID relief fundraiser to support local artists and friends struggling from unemployment and cut hours. When we recorded Rhodes Ave, on my birthday, the traditional jazzy feel and nostalgic vibe of the song perfectly fit the setting — the historic Sun Studio. Listening to this song fills me with nostalgia for my childhood and reminds me of my family. The cover art is a picture of me with my brother on the porch of that house on Rhodes Ave and, fittingly, the song is my mom's favorite Blvck Hippie track to date."
Keep you eyes focused on mine
And maybe things will change
Never breaking contact
To show we both share the blame
of course I can't give you
The big yard and the dog
Just more empty promises
On the shoreline surrounded by fog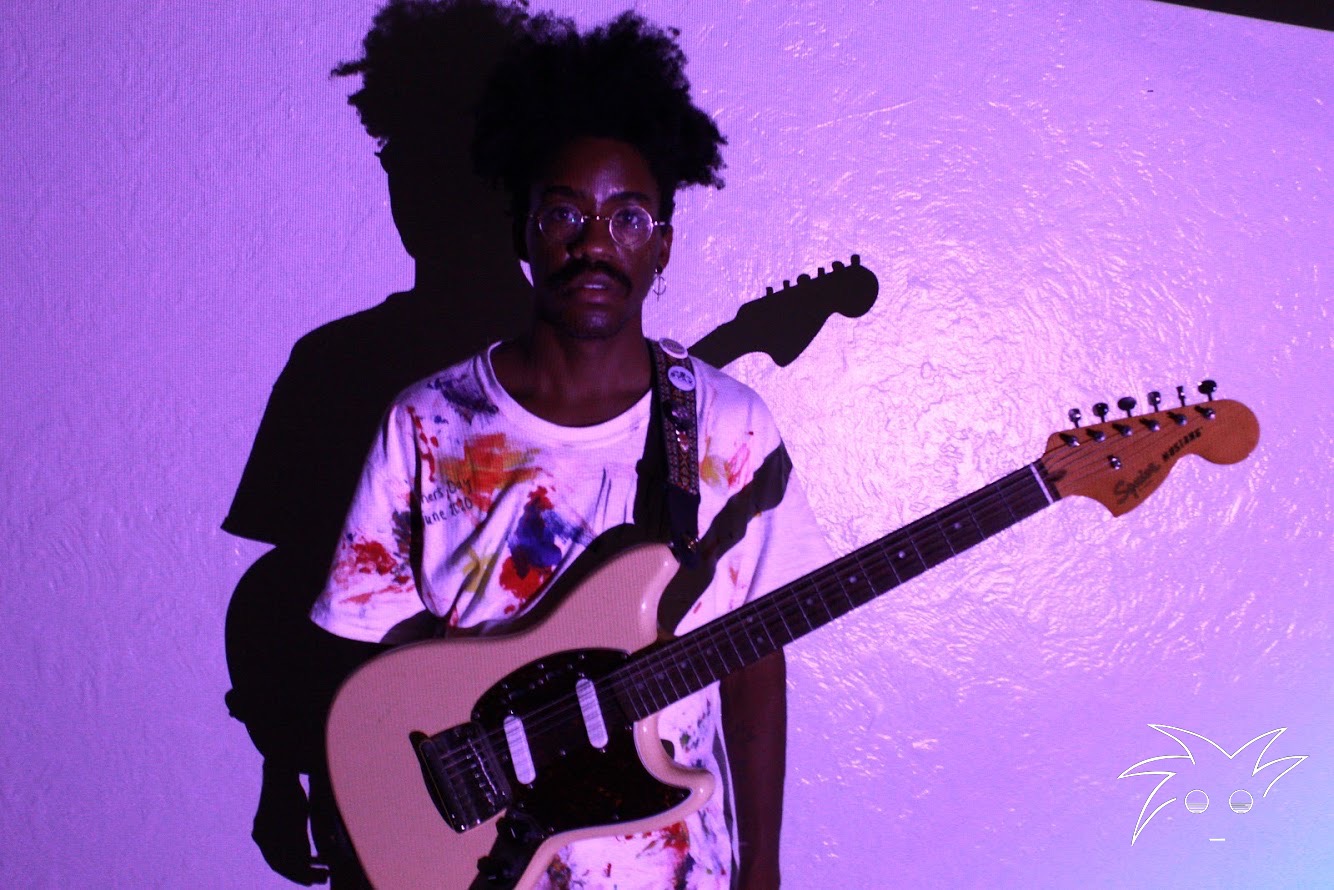 Feverish and impassioned, "Rhodes Ave" marries wistful longing with a mature appreciation and a dash of future-facing hope. It's a song that dwells more in wonder than on the ground, inviting listeners to drift away from the floor and space out in our own imaginations for a while.
A young and fast-growing outfit out of Memphis, Blvck Hippie is "all about reclaiming post-punk for the black youth, inspired equally by The Strokes as Kanye." Both "Rhodes Ave" and its predecessor "Bunkbed" make for thrilling excursions while showcasing the promise of a band that seems to live up to its catchy and instantly memorable name.
Stream "Rhodes Ave" exclusively on Atwood Magazine.
— —
Stream: "Rhodes Ave" – Blvck Hippie
— — — —
? © Trevor Cullum
:: Stream Blvck Hippie ::
---