Ready or not, Black Honey came back more powerful than ever with their sophomore record 'Written & Directed,' and Atwood Magazine spoke with the band about challenges, feminism, and favourite mistakes.
•• •• •• ••
Every album is a challenge for an artist: the balance of innovating and keeping a defined identity, the fear of not being able to break through, the desire to do what you want combined with the fear of disappointing your fans. The biggest challenge, however, is perhaps the creation of an album after a very successful one, especially if it is the one after the debut. Black Honey accepted the challenge and exceeded all possible expectations with their latest studio album Written & Directed, released on Foxfive Records.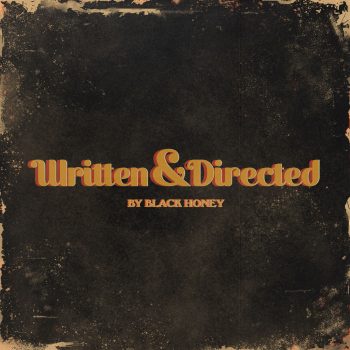 From the first listen, one thing is clear: Black Honey didn't come here to play. Written & Directed is a record of pure energy, a true work of art both musically and cinematically. It combines western atmospheres, mortal combats, vampire parties, and sweet farewell scenes between two lovers. Listening is believing: it is impossible not to recognize in the English band's rock music the most iconic scenes from films that have made cinema history, from Kill Bill to Promising Young Woman, via Mulholland Drive, Heathers, and Jennifer's Body. Movies that may seem completely different from each other, but which have one thing in common; a female lead that certainly does not go unnoticed.
Written & Directed, like any self-respecting film, has a component that shows a raw and true mirror of the reality that surrounds us, like "Disinfect" does.
Don't wanna go home
You set the place on fire
Don't think I belong
You said he weren't a liar
Entertain the silence
We are just survivors
Addicted to the violence
Me and my friends
But, once you have finished listening to it, it leaves you feeling deeply nostalgic for something that you have not really experienced but only witnessed. A bit like when you get particularly attached to characters and their story, and you realize you've found a new comfort movie. Written & Directed has all the credentials to become a comforting album for many.
Unsurprisingly, the album is a whirlwind of talent and creativity from a woman with a unique style, capable of creating an album that, not surprisingly, debuted in the UK Top Ten at #7: Izzy Bee Phillips. Atwood Magazine had the pleasure of having a chat with her. We talked about challenging yourself, documentaries about feminism, and favourite mistakes.
— —
Listen: 'Written & Directed ' – Black Honey
A CONVERSATION WITH BLACK HONEY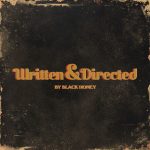 Atwood Magazine: THERE ARE LOTS OF CINEMATIC REFERENCES IN WRITTEN & DIRECTED – EVEN IN ITS OWN TITLE. IF IT WERE A SOUNDTRACK, FOR WHICH MOVIE(S) WOULD IT BE?
Izzy Bee Phillips: I think it would be a 1960s inspired Grindhouse movie where all the protagonists are women with very complex and intricate storylines. It would be in the style of somewhere between Kubrick, Tarantino, and Wes Anderson.
IF INSTEAD IT WAS A MOVIE, WHAT WOULD BE ITS PLOT?
Phillips: It would be about four different women all set in different settings and in different places all around the world. They're basically underdogs, of different ethnic minorities and various upbringings. Then they all go through these transitional coming-of-age experiences, in a plot where all of their lives resemble a kind of symmetry.
WHAT'S THE MOST FUN MOMENT YOU HAD IN CREATING THE ALBUM?
Phillips: There was a point where we felt we were really in the flow, maybe two-thirds through. We had a few songs that were coming together and felt really good, and a few songs that we were working on still. It's when the project started to feel like it came alive, we played it to a few people, and then we thought that it was amazing, this was going to be a brilliant record.
At the same time we were figuring out that we wade something that we thought was amazing and that we were just really excited. I just felt so proud of everything, I felt really proud of it. It was exciting because we already were halfway through it so it spurred everything forward and made us carry on at the pace that we were doing it.
YOU TRULY LOVE CHALLENGING YOURSELVES. HOW DO YOU THINK YOU DID THAT, IN THIS ALBUM?
Phillips: Brass was a new challenge that we'd not really ventured into yet. Writing songs for brass is a very specific skill, our manager is a brass player and he says we've done a kind of high school arrangement of what would be considered a good arrangement. He's a jazzer though, so it would be really weird if we tried to do a jazzy thing. So, I just thought I would just keep on doing our thing.
That was challenging, some of the songs coming together in the way that they did was challenging. Then, of course, just writing the song is always the hardest bit, and putting the timing to make them all great was challenging. Especially because I was trying to do all whilst we were touring the first record and trying to juggle it so that we were always one step ahe
''I WANNA BE A FAVOURITE MISTAKE'' (FROM 'RUN FOR COVER') / ''I'M YOUR FAVOURITE MISTAKE'' (FROM 'SUMMER '92'): IT SEEMS THERE'S A CORRELATION BETWEEN THESE LYRICS, WOULD YOU MIND EXPLAINING IT?
Phillips: Favourite mistake is actually one of those threads that I've tried to explore several times. I would say that it's in about three unreleased songs before these two in Written & Directed. I like the idea of a favorite mistake, also the idea of being with someone that is bad for you is a mistake – but you can't stop loving it. Everyone makes mistakes, everyone's got their favorite mistake that they made, whether they learn something from it or not. I don't know, there's something cheeky about it – but quite exciting.
SPEAKING OF MISTAKES, IS THERE ANYTHING YOU THOUGHT OF AS A MISTAKE BUT THEN TURNED OUT TO BE ACTUALLY FINE?
Phillips: Yeah, I think happy mistakes, happy accidents are always a thing. There are a few mistakes that we've made with the first record maybe more, but I feel like as it was misunderstood with the pop angles and it went slightly too pop for where we were comfortable. I still love the songs though, the good thing about art is that there is no such thing as wrong.
Sometimes when you just play the wrong chord or whatever it should be a mistake, and yet you prefer it to the thing that you wrote first – so I'm all in favor of mistakes. People often feel ashamed around doing something wrong, but I've always been super open to making mistakes. I have nothing to lose and I'm not scared to do it. That is how you are creative, how you push boundaries, and as Bowie said; you should always try and be just out of your depth with everything you do creatively.
Watch "Run For Cover" – Black Honey
YOU MADE A JAPANESE VERSION OF ONE OF YOUR LATEST SINGLES, 'BEACHES'. WHY IS THIS? DO YOU THINK YOU'LL TRY IT AGAIN, IN THE FUTURE? WHAT ABOUT EXPERIMENTING WITH OTHER LANGUAGES?
Phillips: We had a great time in Japan, it's a country that feels very close to home. I've got a lot of relatives over there, my little cousin is Japanese, so that felt like a really cute thing to do. Also, it's one of those things where you have to pave your own path. We were like: "what country do we want to go back to? Japan! Great, let's do it in Japanese." Very much like owning your destiny there.
I'll never say never to anything creatively, but I definitely think that singing in another language is super hard and getting the exact sounds and phonetics exactly correct is so difficult, it took me like four attempts. So, it's not something I'd be in a hurry to do but also I'd never say never.
THERE IS LOTS OF EXPERIMENTING AND VERSATILITY IN YOUR MUSIC. WHAT'S SOMETHING THAT WILL NEVER CHANGE ABOUT IT?
Phillips: I think that we'll always be retro and we'll always be a rock band, whether or not that's cool. I don't give a damn, this is who we are and there will be different incarnations of it but that will always be a thing. Also, I'll always write from a place of lyrical honesty and trying to tell a true story.
YOU SAID THAT YOUR THERAPIST THINKS THAT THERE'S A VILLAGE OF PEOPLE WHO LIVE WITHIN US, AND YOU HAVE TO DISCOVER EACH DIFFERENT PART OF IT. WHAT'S THE MOST SURPRISING THING YOU'VE DISCOVERED ABOUT YOURSELF?
Phillips: The Izzy that I've lived with in lockdown has been the biggest challenge. It feels like I'm having some existential crisis where everything that we do in our lives, everything that happens to us is a performative experience. When we put on our lipstick to leave the house, that's a performative experience. Doing anything in any public domain is performative to some level, and the amount of things that we do as women – that are so performative and then, on top of that, being someone that is a performer so obviously, you get to please people's needs.
It's surreal when suddenly you take all of that away and then there's no one there to bounce off of or there's no one there to perform to. The person that you're left with is your true authentic self when you're not adulterated by the scenario or by the people that you are experiencing. So, I feel like I'm getting to know a side of me that I've never really known. It's been challenging and I don't think I'm out of the woods yet, but probably an important process – something that is hopefully for the greater good of me growing as a person.
Watch "Beaches" – Black Honey
''WAITED MY WHOLE LIFE TO SING THIS'' (FROM 'BELIEVER'): WHAT'S THE ONE THING YOU'VE ALWAYS WANTED TO TELL YOUR LISTENERS ABOUT?
Phillips: I don't know if it's just one thing, it's a universal inside feeling that you can access and you could share with people so that they don't feel as alone. Or, the way that when I was a kid and listening to Kurt Cobain made me feel connected to him. I hope I can do that, just like how music becomes your best friend.
DO YOU THINK THAT NEW PATHS ARE BEING OPENED FOR WOMEN IN MUSIC?
WHAT WOULD YOU SAY TO A WOMAN WHO'S AT THE BEGINNING OF HER MUSICAL CAREER?
Phillips: I would say you've got to be really tough, really brave, and have resilience – but you have that already, so don't worry too much about it. Get started, get stuck in, work hard, trust yourself, trust your gut, you know how things work. You know what you're doing, don't let anyone tell you that you don't know stuff and that it makes you less creative. Creativity is a deeper thinking thing; if you can access that, that's your magical key out of it. That's the secret, mastering the creative.
WHICH SONG(S) OR MOVIE(S) WOULD YOU SUGGEST TO RAISE AWARENESS ABOUT THE ISSUES WOMEN HAVE TO GO THROUGH EVERY DAY?
Phillips: I love the ones that don't deal with feminism really directly. I like RBG on Netflix, about Ruth Bader Ginsburg – that's really good for feminism. Also, I really liked the documentary about Alexandria Ocasio Cortez – Knock Down The House – that was awesome in terms of feminist views. Michelle Obama's documentary (Becoming) is really good too. I just like the ones about feminists that did great shit and aren't necessarily just sponsoring it in music. They inspire me in my day-to-day.
— —
— —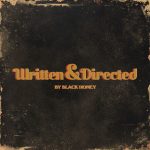 © Laura Allard Fleischl
:: Stream Black Honey ::
---