K.Flay is ready to unleash her deepest thoughts through her latest EP 'Inside Voices,' a great expression of catharsis and rebellion.
•• ••
Stream: "Good Girl" – K.Flay
---
H ave you ever heard of rage rooms? For those who haven't, know that the name is pretty self-explanatory. We're talking about a particular kind of room in which a person, for a fee, can vent by smashing everything that comes within range. For those who do not want to pay or destroy their own home, there is an equally valid alternative, much cheaper and more convenient: music. Believe it or not, but there's a song for every emotion, however strange or specific it may be. If you disagree, you think so only because you have yet to find the right song.
Music can in fact express creativity, exorcise fears, be an escape route, an outlet, and much more. We can see this every day with all the artists we talk about here at Atwood Magazine, but today we're going to talk about the musical equivalent of rage rooms. That is, K.Flay and her latest EP Inside Voices, out today, June 11th.
Kristine Flaherty's rage is absolutely not random. It's frustration that comes from a precarious world situation from every point of view. It's the result of bottling up everything until it inevitably explodes. Being a people pleaser (or even just kind) is definitely not easy, as this is often seen as a weakness or an excuse to exploit someone. Here is where you lose the ability to set boundaries, struggle to react, and move on. The underlying frustration and anger, however, remain and won't go away. Add in being constantly misnamed, repeating the behaviors of those who raised you, living in a world full of injustices, and it's only a matter of time before rage overtakes kindness.
I caught you lying with the Bible in your right hand
Thought you could rule me like I wasn't gonna bite back
I'm sick of manipulative animals spending all of my time
Second guessing my mind, yeah, keep on taking the high road
But I'm ready to go low, so
I'm usually nice
But just for tonight I wanna be mean
I wanna fight
I wanna say things I've been keeping inside
Four letter words
I'm cursing
Fuck you
You didn't deserve me
– "Four Letter Words," K.Flay
Inside Voices is an exhortation to think also and above all about yourself, to find the courage necessary not to hide behind a useless veil of falsehood. It's a cry that we must not be anyone's doormat, a cry of rebellion that wants to make the listener understand that we are all free to express ourselves as we wish. Because the outside voices have no right to manipulate us as they would like.
Atwood Magazine had a really interesting chat with Kristine about Inside Voices, her love for Rage Against The Machine, a decade-long career, and unexpected plot twists. Check out our interview down below!
Stream: 'Inside Voices' – K.Flay
A CONVERSATION WITH K.FLAY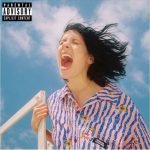 Atwood Magazine: WE CAN SAY THAT INSIDE VOICES HAS BEEN A CATHARTIC EXPERIENCE FOR YOU. HOW WOULD YOU INSTEAD DESCRIBE HOW YOU FEEL LISTENING TO IT?
K.Flay: When I'm working on new music, I spend all this time listening to the songs ad nauseam, to the point where I'm just so sick of it and I never want to hear it again. (laughs) I inevitably take some long break when I don't listen to the music and then for whatever reason – probably because it's coming out – I listen to it again. I recently had that experience of listening to the EP and it made me feel powerful and energized.
As you mentioned, when I was working on the songs there was a lot of catharses, but there was also energy, I was having fun. The process of writing and producing the songs was very life-giving and energizing, especially in a pandemic. You know, I'm trapped, I can't go anywhere and the only thing I can really control is this music. So yeah, listening to the EP really drew me back to that state of feeling powerful and full of energy.
HOW DO YOU THINK YOUR FANS WILL REACT TO IT?
K.Flay: The people who've heard it so far have told me that they feel like a badass after listening to it. I love that, what's interesting to me about where I'm at in the music I'm excited about making is I'm a grownup – I'm not fully grown up, I'll never be, but I've seen some shit, I've lived life to a certain point and there's a wisdom and clarity that comes with that. I think part of that clarity is saying "okay, there is a part of me that is rule-following and respectful and polite".
But, there's a part of my brain that is fighting against that, it's screaming "I want to burst out of this cage, let me the fuck out of my here! Fuck you, fuck capitalism, why do I even have to participate in the system!" I think with this EP I'm saying that this voice is there and that's okay. It's good to have that voice and to have a way to channel it into this superpower, instead of it dragging you down and making you feel like you're just banging up against the window that will never break. Maybe those voices can actually lead you to this newfound power, for me that's been like the journey of my life.
YOU CREATED TWO ANIMATED CHARACTERS THAT EMBODY THE THEMES OF THE EP. IV IS IMPULSIVE, OV IS CAUTIOUS. HOW DO THEY USUALLY INTERACT WITH EACH OTHER? WERE YOU INVOLVED IN DESIGNING THEM?
K.Flay: They're really representations of the two sides of the psyche. So, IV is a representation of the Id and is primal, very instinctual. OV on the other side is the proxy for the superego which is like our moral conscience, the side of the mind that's introspective and often anxious. It's the interplay between those two sides of the mind that creates the ego, who you are, and how you live your daily life. So, IV and OV are always in dialogue with one another. I think it's really important when you're living your life or making decisions to consider how those two sides of your brain are approaching it, which side is winning out over the other and whether that's really serving you.
For me, there are circumstances in which I let OV reign supreme. Perhaps I'm too cautious and I bend too much to the rules or to the caprices of somebody else. There are other times when I let IV rule too much and I'm impulsive in a way that doesn't serve me. So, the way that I conceptualized these characters was as a means to have embodied representations of those two sides of the mind.
I was definitely involved with the character design, although I didn't draw anything, I should clarify it! (laughs) I'm not a visual artist, but I worked with Diego Lozano who has been my collaborator on these characters, he also directed the music video for "Four Letter Words". We wanted to create characters that felt human but not exactly so that there was an otherworldliness to them, and that felt a little bit dark but not scary.
There needed to be some playfulness to them, so we actually went through several iterations of designs for the characters, until we hit upon these final versions. To me, they feel like a great representation of this tone in this world that I'm looking to create – which is dark, but it's also self-aware and fun. It's very important in my music and in my life to be able to have fun with things, even when life is not fun.
Watch: "Four Letter Words" – K.Flay
WHAT ABOUT THEIR ROLE IN YOUR MUSIC CREATING PROCESS?
K.Flay: I think they are very much in dialogue when I'm making music! When I started making music, the thought of what would other people think was very quiet. I think that's the reason why many people's first records are really great, there's no expectations, no set of rules and no checkboxes. For me, there was a point in my career where those outside voices were a little too loud and I wasn't making the most authentic music. A lot of that music never came out, this was when I was signed to my first record deal and recorded like 50 songs that never have been released.
I got dropped, put out my first record independently and that's when I reengaged with the more IV side of things, my primal emotions and impulses. I do think that in the music-making process it probably is correct that the inside voices speak a little bit more loudly than the outside voices because when you're trying to channel honesty and creativity it's important not to overthink it and not to wonder if people are going to listen to it. Once you start going down that path, it's an impediment to making music that I feel excited about.
SO, IN INSIDE VOICES YOU WORKED WITH TOM MORELLO AND TRAVIS BARKER. HOW DID THESE ARTISTS CONTRIBUTE TO YOUR MUSIC?
K.Flay: About Tom, I had started working on "T.G.I.F." as a demo, I was producing it out, building it out with two of my longtime collaborators. Tommy English then suggested we should ask Tom to play on this. I had collaborated with him for his solo record a couple of years back and he and I had developed a friendship. I really admire Tom and I like spending time with him, I think he's incredibly interesting and smart, just a great person to be around. So I texted him, he immediately loved the song and recorded guitar like a week later – this all over text, it's very easy, very organic.
With Travis, we have a mutual friend and I had written "Dating My Dad" up to a point where we had the demo. I was feeling like it was missing an energetic component, certain dynamics, energy, and performance, particularly in the drums. So yes, I sent it to Travis, and he put his style on it. One of the things he does so well is building energy, excitement, and power in his drums, you know. I think that song never goes to a crazy huge place and to me, it felt really important that it had that power in the percussion.
Again, both of these were done during lockdown so this was all like on the phone, which is kind of wild! But we were able to communicate well – and obviously, Tom and Travis are both super pros, they did an amazing job.
I WAS THINKING ABOUT A LINE FROM 'T.G.I.F.', THAT IS ''I WANNA RAGE AGAINST THE FUCKING MACHINE''. WHAT DID TOM THINK ABOUT THIS REFERENCE?
K.Flay: I wrote that before I reached out to Tom, that was what got the wheels turning in terms of asking him. I don't know if we've ever talked about it! (laughs) Needless to say, Rage Against The Machine is one of the best band names ever! It encapsulates perfectly what I was trying to say in the song, that is "well, here I am, wanting to burn the house down – but also I live in the house! So what am I going to do, where will I live if I burn it down?!"
As human beings and as members of a capitalist society we are caught in this conundrum. This system is very unfair, run by lunatics often – and was created by them. It is built upon racism and misogyny, all very harmful and destructive ideologies. So, I want to rage against this system but also look: here I am, selling my music! It's troubling to know what to do with this, knowing that this is unjust but also that I'm a part of it. How do I escape the machine? Can I? I don't know, I'm just a musician! I will leave that up to people smarter than me.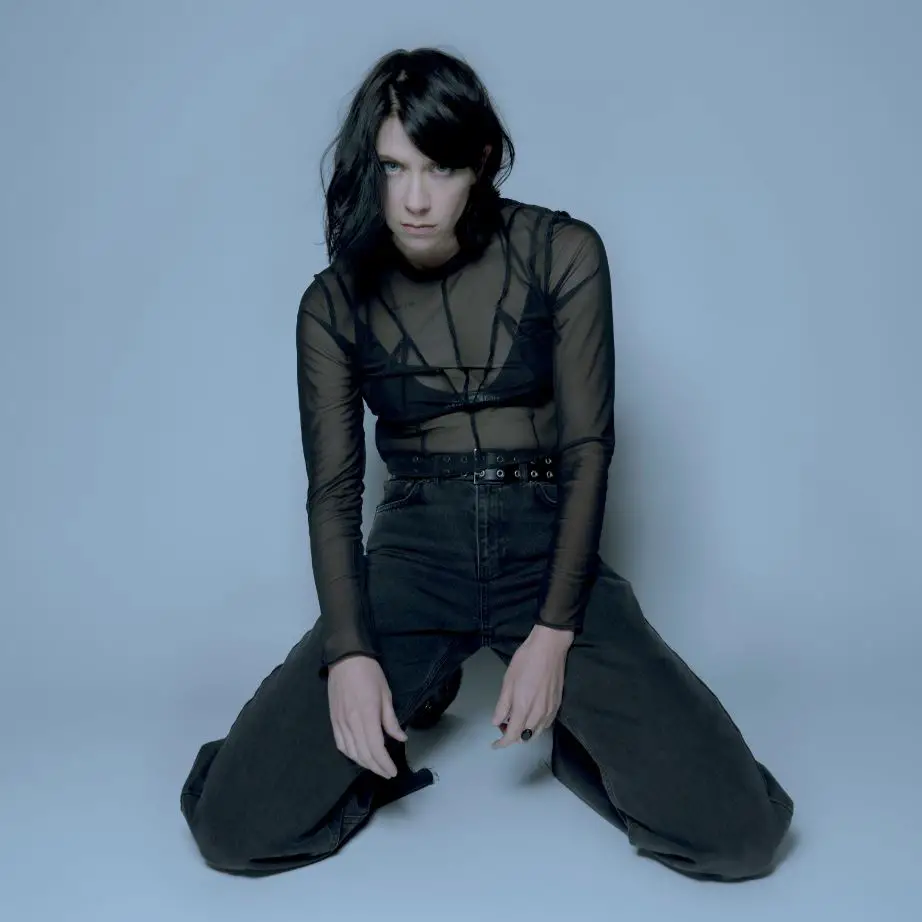 WHAT'S SOMETHING THAT FEELS TOTALLY NEW ABOUT INSIDE VOICES?
K.Flay: I'd like to think it's dynamics and my performance. As a vocalist and as a songwriter, one of the things that I hope I'm getting better at is creating dynamics in a song. Not a copy-paste structure, different rhythms, different cadences, deliveries, things getting quiet, things getting big in a certain type of way. That's what feels new about this to me, that it's the next step in that progression. I feel like I'm always trying to push myself to do better, to talk about new things in a different way.
Of course, I'm always going to tread somewhat familiar territory because there are only five things to actually even talk about in a song. I hope some of the themes on this EP feel new and feel like things I haven't quite talked about before, or haven't said that way.
YOU'VE BEEN IN THE MUSIC INDUSTRY FOR MORE THAN A DECADE. LOOKING BACK AT YOUR PAST WORKS, HOW DO YOU FEEL ABOUT THEM?
K.Flay: I never listen to them. (laughs) In a way, it's like looking back at a diary. There's that weird mix of a little bit of embarrassment, thinking "ugh, I was in love with you?!" But, what's really important is that at every point in my career I was trying to do the best I could do. Even now, when I'm further down the line, I don't think it's amazing – and that's okay, I learned a lot more, I've improved! My taste and style changed and that's fine. It's important to remember that when I put out music I put it out earnestly. In the face of my anxiety and uncertainty about how to even be a human, I made songs and put them out.
Those songs got me to where I am today, so I should really treasure them as the steps in a staircase. You can't get to the top if you don't have the bottom ones! It's important for everyone, in terms of looking back on your development, your relationships, the mistakes you make, and the wonderful successes you have. All of those are steps on the staircase, you just can't get to wherever you are without everything that came before. I think there's something beautiful and relieving about that, instead of just sitting there and judging yourself.
''I'M IN THE MOOD FOR A PLOT TWIST, NEVER CARED WHAT I'M SUPPOSED TO BE''
('THICKER THAN DUST'). WHAT'S THE BIGGEST PLOT TWIST YOU'VE EXPERIENCED IN YOUR WHOLE CAREER?
K.Flay: My biggest plot twist was that I started this whole thing! (laughs) That's the plot twist of my life, I could have been on a very different trajectory if I hadn't started making music, if I hadn't said yes when this dude called me and said "hey, will you play at a show? I heard you make music!" That's the broader plot twist, but in my career, I think it was me making Life As A Dog, that first record.
I was coming out of this record deal I had; there was a lot of hype and a lot of people were essentially blowing smoke up my ass. Then that went away, and when that goes away it can be either very motivating or very devastating. For me, it was luckily very motivating and set me off on this path of doing things on my own terms. That was a very empowering experience, it continues to guide me today.
Watch: "TGIF" – K.Flay
YOU ALSO HAVE A TWITCH CHANNEL! HOW WAS IT BORN? DO YOU THINK IT CHANGED THE RELATIONSHIP WITH YOUR FANS, SOMEHOW?
K.Flay: The Twitch stream was born out of the lack of touring. I'm putting out music, I'm also basically stuck here in Los Angeles for the most part and all I have is the Internet and how I use it. In addition to everything else, I'm a pretty curious person, so I like learning about new platforms and new technologies.
That was that the impetus for first starting the channel, and I do think it changed my relationship with the fans and in an awesome way. It's just a different type of interaction, you know. It's a long-form interaction, and that's very rare in a world where your story needs to be under 15 seconds because boredom rules. I think what's nice about Twitch is to be able to just take a second, work on a song for three hours when people are hanging, doing their own thing.
A lot of the folks who are on the stream are also young musicians or people who are just starting out or interested. So, there's a dialogue about the technical parts in music, in the producing songs live, doing little mix stuff. It's a different way to interact with people, it's not so fast-paced or attention-grabbing. It's just spending time, you know. I was talking with Mike Shinoda about this because he's on Twitch as well, his channel is awesome. He said the same thing, it's so relieving to not have to just be entertaining in the small little fits. It's nice to just be yourself and connecting that way, so it's been really cool.
YOU'RE GOING TO BE ON TOUR SOON; HOW DO YOU EXPECT IT TO BE? COULD IT BE A SOURCE OF INSPIRATION FOR YOUR FUTURE MUSIC?
K.Flay: Well, everything is a source of inspiration for my future music! In terms of expectations, I'm trying to have as few as possible. If last year has taught me anything, it's that I don't know what is going to happen. I don't know what to expect – in a beautiful way not, in a chaotic way. I'm really looking forward to the live shows, I love being a part of live music and I've missed it quite dearly in this time. But, this period away from it has reinforced what it means to me because I've been on the road for like 10 years.
You kind of forget what's magical about this thing because you're doing it all the time. Then you're not doing it and you're like "wait, what do I love about that?" To come full circle with the conversation, I think what I love is that catharsis, it's the moment when our inside voices get to scream and no one is judging us. At a live show, it doesn't matter your age, your race, your gender identity, your sexual orientation, your level of ability, or your disability. You're just there, a listener, you're part of this bigger thing. I think it's really beautiful and important, and we need it now more than ever. That's what I'm looking forward to.
— —
— — — —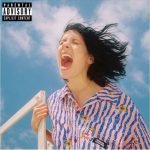 © Hannah Edelman
:: Stream K.Flay ::