Bon Iver's Justin Vernon encapsulates human emptiness in his icy new track "Hey, Ma."
Listen: "Hey, Ma" – Bon Iver
Justin Vernon can't be jarring anymore.  22, A Million, Bon Iver's 2016 folktronic experiment, was glitchy and jarring to fans of the group's winter-morning folk brand of indie rock.  Bon Iver's return is like the marriage of "Holocene" and 22, A Million.  "Hey, Ma" is gorgeous, cold, and emotional.  Vernon manages to incorporate both organic and electronic elements in one of his most fully-realized songs since 2011's self-titled album.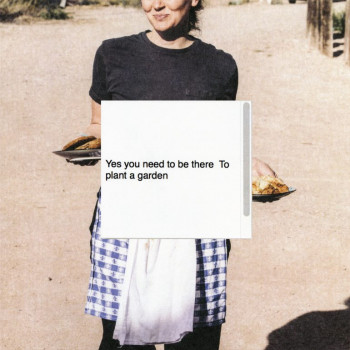 The song opens with a guitar arpeggio before succumbing to more generalized synthesized textures, beeps, and drum machines.  It's almost a nod to the fact that this song sounds like it should've bridged the gap between the self-titled album and 22, A Million.  With few exceptions, the best Bon Iver songs wrap around you like an Eau Claire winter.  You can't fall asleep in a warm bed without the cold to wrap around you.  "Hey, Ma" is no exception.  Vernon is incredibly sweet and personable in his vocal delivery, but the instrumental makes you feel lonely in a gorgeous way, like standing in a field as the snow comes down.
 Vernon's voice is wondrous for exploring the full human range of upset.  In "Hey, Ma," he fluctuates between his falsetto and an almost barked mid-range tone.  The delivery almost emulates a sobbing drunk trying to gather their thoughts and spitting them out as they come.  Even the moments with his falsetto sound like he's just trying to gather his thoughts and breathe in.  This isn't to say it's a sloppy sounding song; Vernon is singing about the want to call home when you're strung out, and he knows how to convey the emptiness of a bender in his tone.  He  summarizes this in the song's second verse:
I waited outside
I was tokin' on dope
I hoped it all wunt go in a minute
With the past that you know
I wanted all that mind, sugar.
 The emptiness leads to loneliness, and as we end up surrendering ourselves to loneliness.  There's little left to do but call your mom.
Watch: "Hey, Ma – Official Lyric Video" – Bon Iver
As one of the first singles released, "Hey, Ma" is accompanied by "U (Man Like)," which offers a relief to the cold.  Where "Hey, Ma" leaves you in the courtyard in the snow, "U" welcomes you into the church.  The production even makes it sound like it's being played in an empty cathedral.  It's a much more organic sounding song than "Hey, Ma," and while it may not be as emotionally hitting as "Ma," it maybe shows that the next Bon Iver record (possibly titled iCOMMAi) may be Justin Vernon's most diverse yet.
Just as For Emma, Forever Ago depicted devastating heartbreak a decade ago, "Hey, Ma" also details a much more personal devastation to similar effect.  It's a much clearer, more concentrated effort than anything off of 22, A Million, and it ensures that iCOMMAi will be an interesting, entertaining, and debilitating record.
— —
Connect with Bon Iver on
?© Graham Tolbert & Crystal Quinn
:: Today's Song(s) ::
:: Stream Bon Iver ::