The Lumineers' third full-length studio album III is a masterful story, a collection of songs that listens like an Academy Award-winning film, a recounting and a reckoning – it is a piece of work unique to anything in the industry that has come before it.
•• •• •• ••
The Lumineers' third full-length studio album, aptly titled III, is as much of a cinematic masterpiece as it is a masterpiece of an album. Songwriters Wesley Schultz and Jeremiah Fraites tell the story in three chapters following three generations of one family all within the folksy and poetic tone that makes them The Lumineers. As with most albums, a listen from start to finish is important to artists. They want to take you on a journey. They want you to learn something and feel something from start through to finish. Not only is this true with, III, but it is almost a requirement. The Lumineers have done something truly different with this album, not only from their own work, but from anything anyone has done in the music industry to date.
Stream: 'III' – The Lumineers
---
III is a movie. It is a story. It is an album. It is a recounting and a reckoning all in one. It is best described by the group themselves, "The album is a cinematic narrative told in three chapters. The stories told, as the chapters unfold, deal with subjects very close to the heart of lead vocalist, Wesley Schultz. Chapter I 'Gloria Sparks', was inspired by a member of Schultz's family. Subsequent chapters focus on Gloria's grandson Junior Sparks (Chapter II), and then finally the harrowing story of her son Jimmy Sparks (Chapter III)."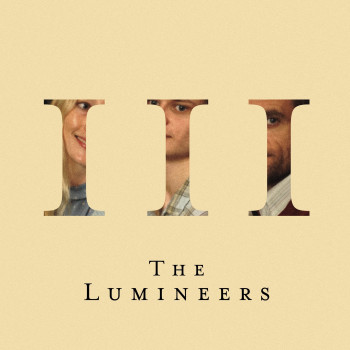 Chapter I begins with "Donna," a dreamy and dreary introduction to the story and to the Sparks family. While Donna is not a main character, we come to find through the initial music video that Donna is the mother of our first main character, Gloria. Donna and her husband built the house that is chronicled throughout the Sparks story. It is the centerpiece of the heartache. The soft keys paired with Shultz's melodic almost hypnotizing vocals introduce us to why perhaps Gloria's downfall began,
It's not the words you say,
but how you say it
I saved a picture where
your hair was braided
They found your wallet in the cemetery
You told your daughter she was ordinary
---
The story continues with "Life In The City," which depicts the catapult of Gloria's addiction. Pulsing bass and snare drums accompanied with echoing Oh's and Ah's remind us of the iconic sound that can only be defined as The Lumineers. The brilliance and intricacies of this album are unmatched. An Easter egg of Taylor Swift quality is dropped as they refer to previous album muse Cleopatra, tying her to the Sparks in a way that will be left up to imaginations,
And if you leave, don't leave me all alone
'Cause I'll be scared, I'll be naked, I'll be cold
And I miss my dad, Cleopatra sitting on the phone
So take me back off these streets
And we'll never be apart
Together from the start
Never, never, falling back alone
 The album begins to pick up the tempo with the final song in Chapter I, "Gloria." Gloria Sparks was inspired by a member of Shultz's family. He explains, "Gloria is an addict and no amount of love or resources could save her. She's now been homeless for over a year." The music video that accompanies the song is a disturbingly accurate depiction of the illness that is addition. Shultz sings with almost a laissez-faire attitude as he shakes off the heaviness of the words he's been forced to speak,
Gloria, will you just decide?
Gloria, there's easier ways to die
Gloria, have you had enough?
---
Chapter II begins, lightening up a bit as we jump from Gloria to her grandson Junior Sparks with "It Wasn't Easy To Be Happy For You." Not just yet getting into the domino affect Gloria has had on the family, "It Wasn't Easy To Be Happy For You" is a recounting of first heartbreak and how it hurts just a little more than the rest of them. It's so new and raw when a heart breaks for the first time. It's something that you never forget. The music video to accompany track one of chapter two shows Junior Sparks and his heartbreak having what seems to be their final meeting. In a car, in the middle of nowhere – a conversation that seems to go for hours. One that is all too relatable and all too familiar with a first heartbreak. You never want the conversation to end, because you know there is a chance that is will be the last one you have.
On the last time we met
Your love was dead
You held my hand
Bit your tongue
Shut me out
Spilled my blood
All around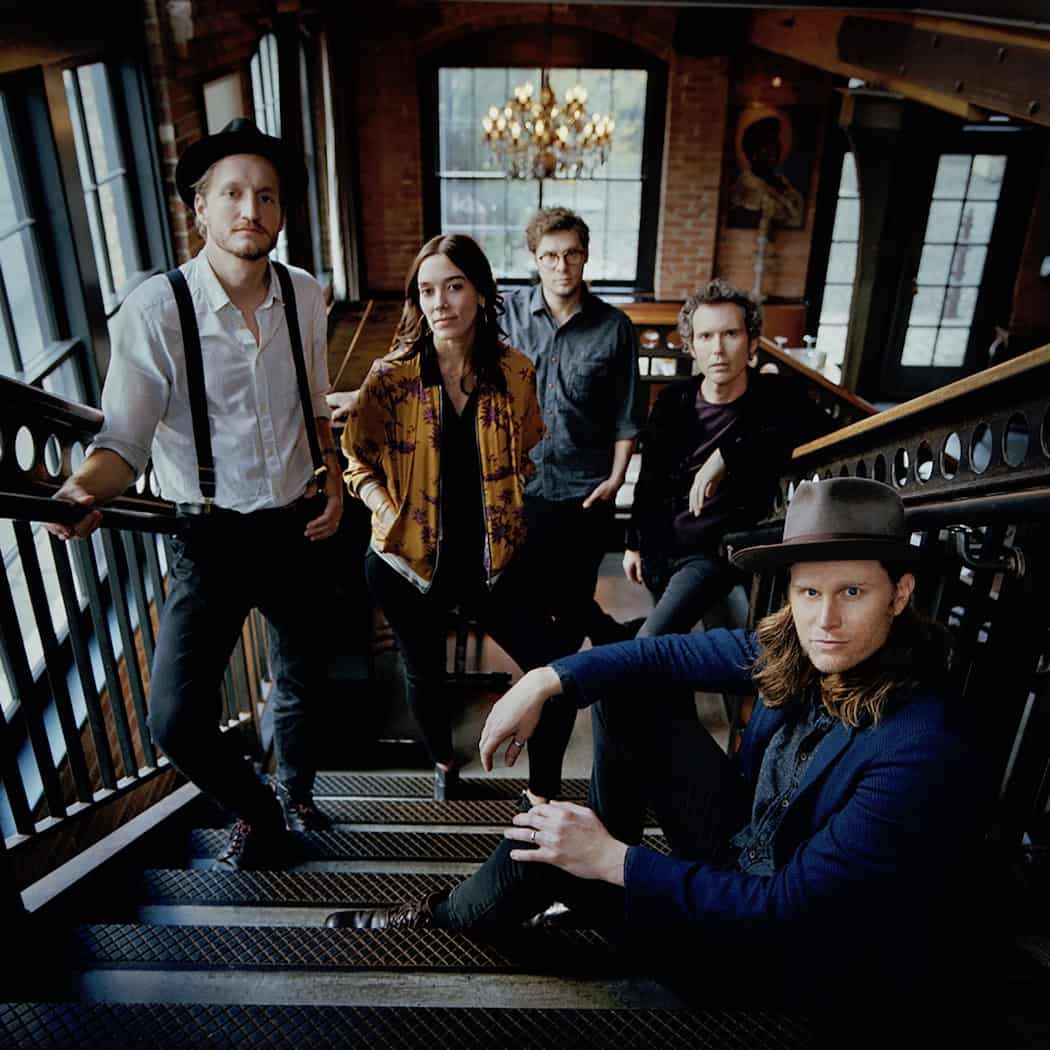 "Leader of the Landslide" starts slow and steady with soft plucks of an acoustic guitar, taking all the way until the two-minute mark to build into the explosion that becomes the song. "Leader Of The Landslide" depicts Junior coming to the realization that his dad, Gloria's son, is not someone he can or should be looking up to. It's someone that sadly he has to let go of in order to move forward with his life. As his confidence to become independent builds, the music does as well,
You blamed it all on your kids
We were young, we were innocent
You told me a lie, fuck you for that
Fuck all your pride and fuck all your prayers
And all this time I waited for a fool and for the first
Finally I can see you as the leader of the landslide
"Left for Denver" closes out Junior's chapter. He tells the story as if it's happening right in the moment he is singing; a gift of believability not all singer/songwriters possess. The gritty guitar chords lead us along and Shultz sings out,
I didn't say you'd be better off if you quit
Everyone left as you held on longer than the rest
What made you leave?
And when you did you left for Denver
Why? What did you know that I did not?
That I did not?
"My Cell" begins chapter III, the chapter focusing on the son of Gloria, the father of Junior; Jimmy Sparks. Musically this song is crisper and clearer than any other song of The Lumineers. The thick bold guitar plucks juxtapose the grit of the other songs. Shultz vocals truly shine without any disruption around them. "My Cell" is a poetic masterpiece in its own right, nestled right in the middle of the story, shifting our view, preparing us for the end as the words "all alone" echo to its close.
"Jimmy Sparks" comes next and is perhaps the most Bruce Springsteen-like song on the album. The melancholy almost spooky feel to this track implores us to really listen to the words and learn the character. The music is filled with minor chords that let our ears know the story is going nowhere good fast. Jimmy is the result of Gloria. He almost never had a chance.
Track nine, "April" is a beautiful piano driven interlude that carries us to the final song, "Salt and the Sea." Soft pulsing guitar strums and cutting vocals pierce through as Shultz and the band bring the story to a close. It's almost as if they've come to peace with the fact that some cannot be saved. It's a weight lifting as they begin to let go. Stated best from the band themselves, "'Salt and The Sea' sees the band at their most authentic sonically. It's clear that not only Schultz, but the entire band, have poured themselves into creating this captivating and deeply personal body of work, and the results are there to be seen."
With three bonus tracks that listen almost like the credits rolling, The Lumineers should confidently call III, a masterpiece of epic proportions. The amount of love, craft and care that went into this album is paramount. It is not just for fans of the band it is for fans of art, beauty and storytelling. Listen to this. Listen to it on its own. Sit with it. It is special. Then pull out your favorites and let them live forever.
— —
— — — —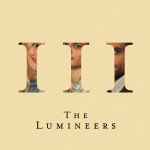 ? © Danny Clinch
III
an album by The Lumineers
---
:: The Lumineers 2020 Tour ::
* with Mt. Joy
Feb 1 – Asheville, NC – U.S. Cellular Center
Feb 4 – Columbus, OH – Schottenstein Arena*
Feb 5 – St. Louis, MO – Enterprise Center*
Feb 7 – Detroit, MI – Little Caesars Arena*
Feb 8 – Cleveland, OH – Rocket Mortgage FieldHouse*
Feb 11 – Grand Rapids, MI – Van Andel Arena*
Feb 13 – Brooklyn, NY – Barclays Center*
Feb 16 – Charlottesville, VA – John Paul Jones Arena*
Feb 18 – Indianapolis, IN – Bankers Life Fieldhouse
Feb 19 – Nashville, TN – Bridgestone Arena*
Feb 22 – Chicago, IL – Allstate Arena
Feb 25 – Pittsburgh, PA – PPG Paint Arena
Feb 26 – Buffalo, NY – Key Bank Center*
Feb 28 – Washington DC – Capital One Arena
Feb 29 – Uncasville, CT – Mohegan Sun Arena*
Mar 4 – Toronto, ON – Scotiabank Arena*
Mar 7 – Ottawa, ON – Canadian Tire Centre*
May 15 – Woodlands, TX – Cynthia Woods Mitchell Pavilion
May 16 – Dallas, TX – Dos Equis Pavilion
May 19 – Jacksonville, FL – Daily's Place
May 22 – Tampa, FL – MIDFLORIDA Credit Union Amphitheatre
May 23 – West Palm Beach, FL – Coral Sky Amphitheatre
May 27 – Virginia Beach, VA – Veterans United Home Loans Amphitheater at Virginia Beach
May 29 – Charlotte, NC – PNC Music Pavilion
May 30 – Lakewood, GA – Cellaris Amphitheater at Lakewood
Jun 2 – Raleigh, NC – Credit Coast Union Music Park at Walnut Creek
Jun 5 – Camden, NJ – BB&T Pavilion
Jun 6 – Saratoga Springs, NY – Saratoga Performing Arts Center
Jun 10 – Gilford, NH – Bank of New Hampshire Pavilion
Jun 12 – Mansfield, MA – Xfinity Center