Atwood Magazine explores the intensity in knowing what you want and how you feel with LA-based indie rock artist Blondshell.

Stream: "Salad" – Blondshell
---
Sabrina Teitelbaum writes about "what feels most intense.
For a 25 year-old urbanite, intensity lurks around every corner. The artist records as Blondshell, sifting through adulthood with raw and real precision, detailing her late nights and early mornings on her self-titled album  (out April 7 via Partisan Records). Atwood Magazine sits down with the fast-rising rock star to discuss her debut in all its honest and messy glory.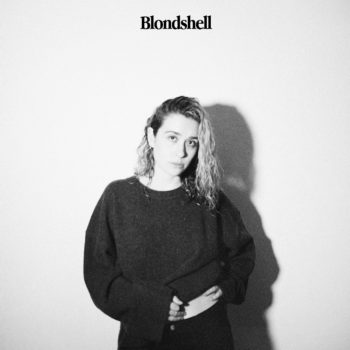 Teitelbaum is no stranger to writing, recording, and performing. Years of experimentation and giving everything a good old college try have culminated in her current project, which she describes as "the music closest to who she is." Blondshell has honed in on the grimy magic of '90s grunge rock, and it sounds just as effortless as it did back in the day.
Blondshell keeps her finger on the pulse with true alternative sounds as seen on "Salad." She fantasizes about a perfectly executed murder, singing, "Look what you did/ you'll make a killer of a Jewish girl." The instrumentals are just as dark and twisted, with the piano lingering in the upper register as the drums and bass hammer away at the core of the track. Practically in the same breath, she dreams of saving her lover by joining him in the depth of the pit in "Joiner." Blondshell proves that a woman is most dangerous when she contains multitudes.
Blondshell writes with an assurance beyond her years –  she is comfortable with who she is and she knows what she wants, but that is only the beginning. Whether it be intimidating friend groups, seemingly harmless guys, or the desire for just another drink, every day is more complicated than the next. In "Sepsis," an angsty and unapologetic confessional, she sings "And I think I believe in getting saved/ Not by Jesus' validation/ But some dudes' gaze." The irony is not lost on her, but the heart wants what it wants. Take "Kiss City" for another example, a sweet and provocative ballad. Delicate piano and airy guitar fill the room as she sings "I think my kink is when you tell me that you think I'm pretty."
Blondshell's debut brings new meaning to sex, drugs, and rock n' roll.
She accounts for all of the complications, and spares no expense when recounting them. Blondshell is honest, in her sound, her words, and most of all in who she is. This storyteller puts it all out on the table, whether you like it or not.
— —
A CONVERSATION WITH BLONDSHELL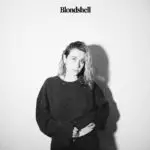 Atwood Magazine: Thanks for your time and congratulations on your release! This is an excellent debut album. It is Blondshell's debut, but not necessarily Sabrina's. Can you talk a bit about your past music?
Sabrina Teitelbaum: Technically, it would have been a debut either way. I never put an album out with my last project. I had one EP that was about five songs, but this was my first time making an album. My last project was different. I like pop music, but it's not really who I am. It was influenced by people I was around and that was the thing we were into, so I made that record. I toured it a bit and retired it around COVID.
Was that change opportunistic?
Teitelbaum: The last project never felt quite right to me, and I didn't know why. I did a lot of growing up in COVID with being isolated, so I had two years to reflect. It came from having a lot of time to reflect and grow up.
The record is vulnerable, though it feels secure and composed. Was there any fear in the music or in the process?
Teitelbaum: I have a lot of fear in general, but there was not a lot of fear involved in making or releasing the project. I felt confident in the songs, not in the sense of "good or bad" or if people would like them, but I knew it was my best. I couldn't have made anything that felt more like my experience. If people don't like it or feel uncomfortable about the subject matter, it's really none of my business. It felt liberating and, even though it's a buzz word, empowering.
Was there any worry about being labeled as the "angry girl?" Your sound reminds me of artists like Fiona Apple, Alanis Morisette, PJ Harvey. Did you expect to get similar criticism to what they received?
Teitelbaum: I've been reading Carrie Brownstein's book (Hunger Makes Me a Modern Girl). She was talking about the artists that came before her and Sleater-Kinney and she was really grateful for them clawing out this space. When she went on to play in Sleater-Kinney, people were more aware of the nuances of that genre. I've been thinking about that term, "clawing out" the space in the industry. I think so many people clawed out the "angry girl" space years ago. I don't feel the fear of being pigeonholed as much as I would have if people like PJ Harvey and Fiona Apple would not have fought that fight. Those are people that I love. There are always people that will try and minimize female anger, but those people are kind of irrelevant to me.
It makes me think of Taylor Swift and the criticism she received for singing about her boyfriends. But so what? It was good.
Teitelbaum: And everybody does! Everybody talks about everything through the lens of dating.
Totally. It's not always through the lens of a romantic relationship, but your songs circle around being something to someone, even being everything to someone. Can you touch on that?
Teitelbaum: I think you're right. It's the idea of "If I can be everything to this one person who is unavailable or unwinnable, it means that I'm incredible." It's not about that person, I think it's about self-worth. A lot of the dating stuff on the album is more about my relationship with my identity than it is the other person.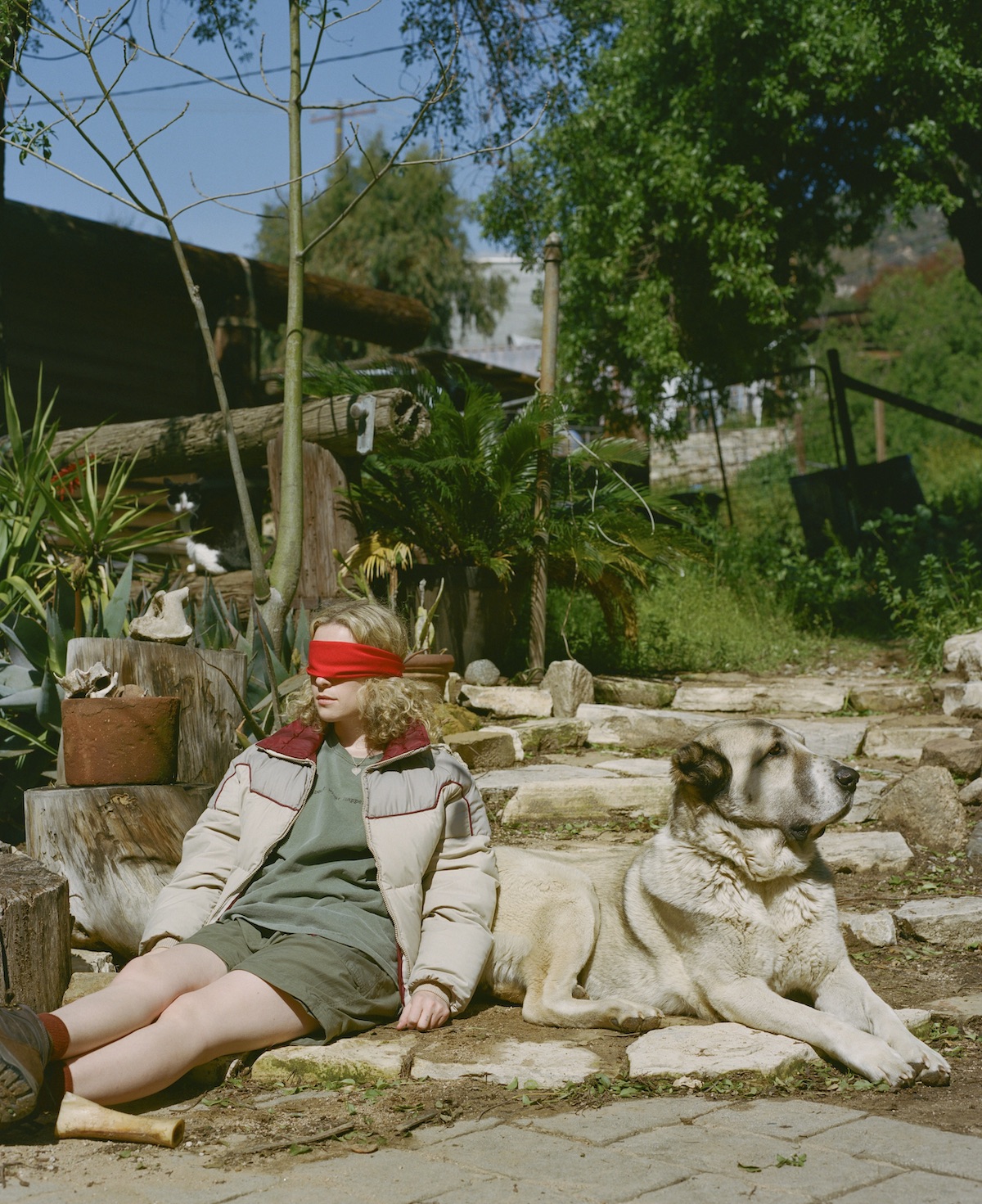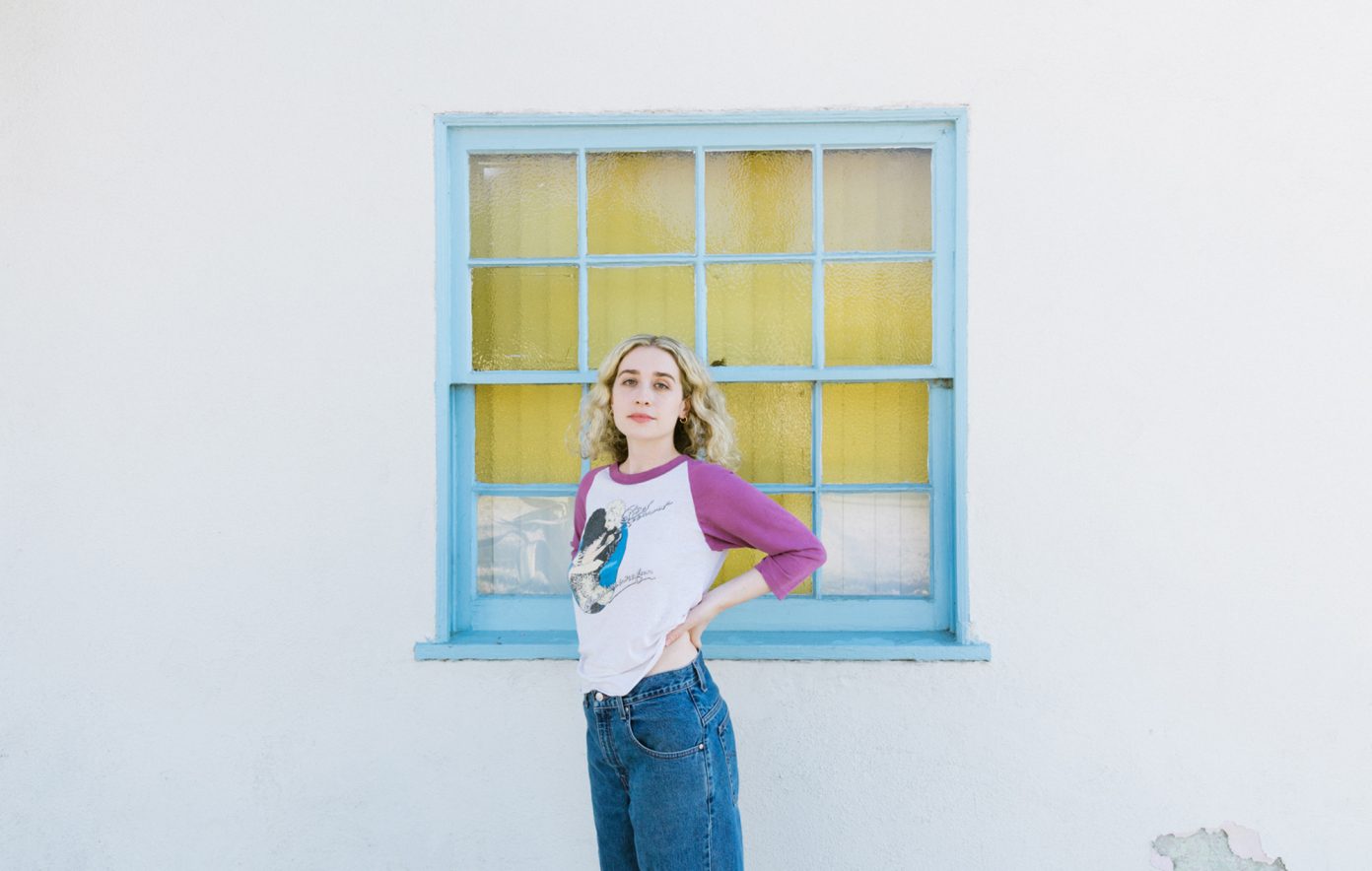 There's a lot of frustration and angst there too. How does knowing your self-worth affect your anger?
Teitelbaum: When I started realizing my worth, I realized that not only was I angry it happened, I was angry I allowed it to happen. It magnified my anger.
Is it an outlet for relationships gone wrong and complicated nights, or is it a reflection of how you feel things at your core?
Teitelbaum: It's not an alter ego. I will always write about everything holistically. It's not so thoughtful or intentional in that way. I just write music about whatever feels the most intense.
Were these one-time instances? Or are these feelings a build-up?
Teitelbaum: All of the feelings I had were channeled into relationships, whether romantic or otherwise. That's why I wanted the project to be self-titled. It's not just about a year, so much more than that was packed into it.
How do you feel performing the songs now?
Teitelbaum: My relationships with the songs live is different from my relationships with the recordings. I listened to the album when it came out, and that brought up some feelings. I had never heard the mastered recording. When I play the songs live, I'm not forcing myself to think about the song or why I wrote it. I'm very present. Even if I'm pissed about something, you'll hear it in the show.
Looking to the future, how do you feel about Blondshell's sound evolving?
Teitelbaum: Excited! I don't want to feel trapped with the same sound of this record. We decided a lot of production things based on the songs. But I think it will be in the same world, because this sound feels so right to me. The production was pretty bare-bones indie rock with a 90s influence, but I'd like to explore more experimental sounds.
— —
Stream: "Veronica Mars" – Blondshell
— — — —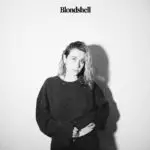 © Nick Walker
:: Stream Blondshell ::