Atwood Magazine is excited to share our Editor's Picks column, written and curated by Editor-in-Chief Mitch Mosk. Every week, Mitch will share a collection of songs, albums, and artists who have caught his ears, eyes, and heart. There is so much incredible music out there just waiting to be heard, and all it takes from us is an open mind and a willingness to listen. Through our Editor's Picks, we hope to shine a light on our own music discoveries and showcase a diverse array of new and recent releases.
This week's Editor's Picks features AYLØ, cehryl, Tara Terra, Sir Sly, Emanuel, & Issy Wood!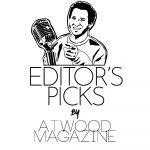 — —
When I get into a piece of music, I listen to it obsessively – and such was the case for these six songs, all of which I've had on repeat throughout the transition between 2020 and 2021. AYLØ's beautiful, 94-second "Romantic" – taken from December's Clairsentience EP – has been an uplifting mainstay that never fails to invigorate and inspire.
A 26 year old artist born in Benin, Nigeria, AYLØ moved to London in 2012 where he soon after began to pursue music. He describes his music as "soul/world" – a term that has transformed considerably since 2017's debut Honest Conversations EP. The rising star in Nigeria's alté scene weaves a striking balance between afropop, alternative, R&B, soul, and hip-hop influences in his music, and on "Romantic," that melting pot of influence comes to bear through a tender acoustic guitar-led tune that gently ebbs and flows around the artist's sweetly reverberating vocals:
Too many listening im turning off
I wanna meet you when Im waking up
Baby my need for you is physical
My libido, just let me know
Rolling a little in the early morning
Only the winners get to see the Storm
Mighty Salutes to all my citzens
The race is on
Believe in yours and go
AYLØ encourages us to look inward: To nurture our inner light, and let it shine. "'Romantic' asks you to remember to turn the outside off every now and then and tend to what you need on the inside. Self care. Acceptance as well. Love."
It's a swift minute and a half and it goes by very fast, but "Romantic" left a mark on me that remains to this day. I hope others can find in it the same inspiration and warmth it's provided me throughout these cold winter months.
Go, more time
I live it all
The long time
Woah!
Could get lost in
But let me know ..
Im here…
You were next to me in the Garden
Sipping lemon trees let me start there
Heaven sеnt a beauty I found ya
Oh I found her!
Or she found mе…
An overwhelming surrender unlike any I heard all last year, cehryl's December single "angels (emily)" is as intense as it is intimate: A raw indie pop upheaval driven by warm sounds and visceral emotion. The Hong Kong-based singer-songwriter-producer, signed to Nettwerk, has outdone herself on a confessional diary-like song that showcases her breathtakingly soft, delicate vocals against a subtle and nuanced whirlwind of ethereal instrumentation and production – all of which evokes this sense of floating without an anchor, and hanging on for dear life.
what have i got to do to reach the angels
what have i got to give to turn the tables
i caught you baby near the end
never thought i would ever see you again
emily, why do we play pretend
what have i got to lose to win your blessing
what have i got to be don't keep me guessing
i caught you baby near the end
never thought i would ever see you again
emily, why do we play pretend
"angels (emily)" is an easy song to fall for, and I fell for it – hard. Beautiful and tender, it is a total subversion of structural and sonic expectation that literally stops two thirds of the way through, only to return stronger and even more dazzling than before. Beyond that it is hauntingly heartfelt, unassuming, and unapologetically vulnerable. "What have I got to lose to win your blessing?" cehryl asks at one point. It's a plea for no games and no pretending: Just honest, authentic, real connection. It left me speechless and shaken in the best possible way.
An Atwood artist to watch in 2021, cehryl recently released the new single "philadelphia" and announced her forthcoming new EP time machine, out April 9th via Nettwerk. "philadelphia" is another intimately brooding song, but I'm still hooked on the seductive enrapture of "angels (emily)" – and I think I will be for some time…
(she said, she said
don't you wanna be famous
so i said, i said
how can you be so shameless)
Stunningly beautiful and achingly tender, Tara Terra's one and only release in 2020 is a sweet soft-rock confessional – not to mention, the closest the Midwest band has ever come to a true Fleetwood Mac sound. An intimate outpouring full of sweet harmonies and stirring guitars, "T-Shirt" is an intensely vulnerable and mature offering from one of Chicago's most exciting, up-and-coming DIY outfits.
Sometimes it felt just like we were in love
If I weren't so damn jealous of you
I still have your clothes
Scattered on my floor
I try them on and pretend I am yours
I am you
I cannot measure just what went wrong
Two sirens swallowed by a song
I'd ask you to dance
I'd ask you to dance
If I were not so damn afraid to fall
To fall in
A longtime favorite band of mind, Tara Terra are one of those few musical acts that so seamlessly incorporate a wealth of sounds and styles into their artistry. As country as this indie rock band have ever sounded, "T-Shirt" replaces their last EP Couch Surfer, Lover's overdriven chugs with a lighter twang. Though seemingly new terrain, the track stuns with its own sweet light: Tara Terra's music remains as energetic, immersive, and emotive as ever. Lyrically nuanced and sonically affecting, "T-Shirt" resonates at a time when folks are continually looking for sources of comfort and connection, solace and sanctuary.
Lead singer and songwriter Emily Blue describes "T-Shirt" as "a complexly queer song…. about the line between admiration and jealousy." Her lyrics invite us into a world of uncertainty and tension that never fully resolves, but nonetheless finds us clinging to every moment – every word uttered and feeling felt. One can only hope Tara Terra have more in store for the new year. A refreshingly introspective moment of truth for listeners and artist alike, "T-Shirt" is a welcome return from a band the world deserves to hear.
A stirringly poignant end to a year of turmoil and duress, Sir Sly's "Little Deaths" aches with the band's signature haunting vulnerability. Rising from sulken, plaintive ashes to a wall of warm, sweet vocal harmonies, the track offers a visceral take on solitude and introspection.
And I'm fed up with little deaths
Pretend I'm free of consequences
I see it now I made a mess
I cling to you like lips cling to a cigarette
I don't know how to be alone
Never learned to face the unknown
I don't know how to be alone
Shallow breaths as panic grows
I don't think any of us really knew "how to be alone" until 2020 happened: Until we were forced apart from the ones we loved, and told to fend for ourselves – that in order to help the folks we cared about most, we had to stay away from them. "Little Deaths" isn't necessarily about the pandemic or its impacts, but the song's message and meaning hang heavily over a cold winter – and they continue to hold considerable weight as we stare down the barrel of 2021.
I needed you to fix me
Now I need a pick-me-up
Out of habits and I'm out of good luck
All out of habits and I'm out of good luck
Despite all of this messaging and inner turbulence, I find "Little Deaths" to be one of Sir Sly's sweetest songs. It's a love song of sorts, not to mention a cry from the deepest, depths of the soul. The rise in energy from the solo verse to the harmonized chorus always makes an impact with me, rousing something deep inside – like it's calling my spirit to action. Hence while it may come from a dark place, "Little Death" is a song I can turn to for inspiration and connection; for catharsis and light. Good for Sir Sly for continuing to transform pain into beauty: Their unique brand of indie pop music remains a singular beacon of intimate, connective emotion.
Well I'm fed up with loneliness
Light me up a little bit of tenderness
And I think Otis sang it best
I made my bed but I don't wanna liе in it
Recent Motown signee Emanuel is one of Atwood's 2021 artists to watch, and "Magazines" is quite frankly one of the reasons he earned that distinction. Taken off October's beautiful ALT THERAPY Session 2: Transformation EP – which I previously described as "a moving soundtrack of healing full of powerfully stirring, emotive, and inspiring music" – "Magazines" sits alongside the ballad "Black Woman" and the smoldering, deep-grooved outpouring "PTH." The EP's opener, "Magazines" has the important responsibility of setting the tone, and it does so in glorious fashion through an evocative vocal upheaval set against brilliantly gleaming keyboard chords that slowly grow in sound and size. Yet just when you might think the instruments are going to break out and overtake Emanuel's soul-stirring singing, transform into a gorgeously sweet accompaniment to delicate "oohs" that rise and fall like sun-kissed rays of emotion.
And then they unleash their torrent.
I've been on it for way too long
She been talking all that bullshit, yeah, yeah
I've been living my life in vain
I've been doing this thing the same
Rollercoaster, this ain't no dream, oh, no, no
I won't get high with you no more
She wanna be
On a magazine, on a movie screen
On a fuck machine
She wanna be
Everywhere you see
She wanna fill the holes in her Brassiere
Hole between her lips
I got hoes everywhere
I'ma fly you everywhere
Fly private
Fly you anywhere
Anywhere you want, baby
Anything you need
I got it for you
"Magazines" is a powerful display of Emanuel's artistry in action: Tender at one point and explosive at the next, this dynamic R&B overhaul showcases the Toronto artist's singular talents. For me, some of what he does harkens back to the now-classic R&B songs we all know and love from Stevie Wonder's unparalleled 1970s reign: The run of albums Talking Book, Innervisions, Fulfillingness' First Finale, and Songs in the Key of Life that continue to shine their light on all.
Yet Emanuel is his own artist, and that much is also evident throughout "Magazines" – a personal reckoning of people and moments he slowly learned to leave behind. "'Magazines' is a song that was written about a time in my life when I was giving my time and heart to some people who mistreated me," Emanuel explains. "I think the heart of the song is about the blind faith we sometimes have in people. Sometimes it's to fill a void. Sometimes it's beauty. But we open ourselves up to people we care about who can be toxic and really steal your piece. And sometimes leave you broke and broken hearted."
Session 2: Transformation is the second in a series of EPs leading up to Emanuel's debut album ALT THERAPY, due out later this year. I've had different favorites as I listened to Emanuel's songs on repeat, and I can now definitively say that "Magazines" is one of my personal highlights – an evocative, unapologetic serenade that trailblazes its own unique path through the ears.
I heard about you from word of mouth
I seen that body from west, east to south
I know what to say
I practised in my mirror yesterday
Leave it to December to deliver some of the year's most mind-blowing, ear-melting music. A unique artist who debuted her first piece of music only just one year ago, U.K. painter Issy Wood defies genre and subverts expectation at every turn. A passing listen to her first four EPs (The Blame, Pts. 1 – 4), released between last December and this May, reveals a soulful vocalist with a passion for vivid, poetic lyricism and a quasi-"anything goes" experimental approach to sound. I'm compelled to give her an "experimental pop" label only because she evokes for me an intriguing marriage of Gotye and Florence + the Machine, but ultimately she appears to make music in a similar vein to how The New Yorker's Johanna Fateman once described her art: Eccentric.
Issy Wood's eccentricity is particularly enthralling across her December EP Cries Real Tears!, released through Mark Ronson's Sony imprint, Zelig Music. This breathtaking five-track expanse captures the imagination while unveiling a core of palpable emotion and experience – all with a cinematic, somewhat dramatic flare. Aside from the artist's voice and thick, resonating bass lines, no two songs feel very much the same; even still, this might be Wood's most cohesive work yet.
While Cries Real Tears! deserves to be heard in full, lead single and opening track "Cry/Fun" is a standout and easy favorite. "'Cry / Fun' and this EP are an experiment in switching mediums," Wood says. "'Cry/Fun' more or less gives itself away in the title – for me the track, and perhaps the EP in general, is my confessing to mistaking pain for pleasure, or a trap for freedom in relationships, including the one with myself. I'm hoping these songs can do for other people what visuals alone don't always manage to do."
Issy Wood is in her own world – making left-of-center pop music that challenges listeners to keep an open mind, and perhaps a sense of whimsy. At once deeply confessional and tongue-in-cheek, Wood's music delves deep while maintaining a sense of levity. "Cry/Fun" is as intoxicating as it is fun, and I can only hope 2021 holds as busy a release for Wood as 2020 did.
— — — —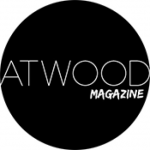 ---