After years of life-changing events, a freshly reunited blink-182 take a look back and realize just how temporary life is on "ONE MORE TIME," the candid and vulnerable title track off their ninth studio album, 'ONE MORE TIME…'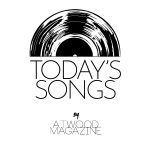 Stream: "ONE MORE TIME" – blink-182
---
Pop punk legends blink-182 are back with a new track that addresses topics such as death, love, and brotherhood found in friendship. Released September 21, "ONE MORE TIME" is an acoustic ballad with sparse instrumentation but full of emotion and honesty.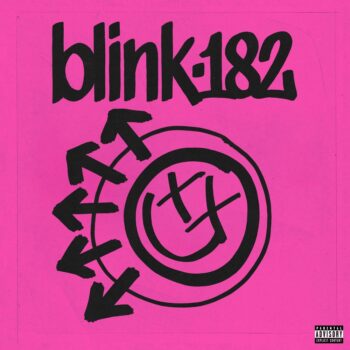 Strangers, from strangers into brothers
From brothers into strangers once again
We saw the whole world, but I couldn't see the meaning
I couldn't even recognize my friends
Older, but nothing's any different
Right now feels the same, I wonder why
I wish they told us, it shouldn't take a sickness
Or airplanes falling out the sky
Opening with an acoustic guitar and Tom DeLonge's iconic vocal cadence, the track delves into how the members of blink-182 started as strangers turned to brothers, then back into strangers following their indefinite hiatus in 2005. "ONE MORE TIME" takes key events in the band's history that transpired after the break and culminates them into a pensive reflection that strays from the band's typical high-energy sound.
In 2008, drummer Travis Barker survived a plane crash and in 2021 bassist Mark Hoppus revealed that he was diagnosed with a deadly cancer. These events, on top of DeLonge's past experience with skin cancer, influenced the members to have a look at life, and how short and temporary it truly is.
Setting aside past differences, the original lineup of blink-182 came together again and took the world by storm. After announcing that the trio was back, they also announced a new world tour and a new album, with "ONE MORE TIME" and its B-side "MORE THAN YOU KNOW" being the second single after last October's blockbuster reunion single, "EDGING."
Hoppus' call, "I wish they told us it shouldn't take a sickness or airplanes falling out the sky," leading into DeLonge's response, "Do I have to die to hear you miss me?" pulls at the heartstrings of listeners, while simultaneously exemplifying how candid blink-182 are willing to get about how they got to this point in their lives and careers.
Do I have to die to hear you miss me?
Do I have to die to hear you say goodbye?
I don't wanna act like there's tomorrow
I don't wanna wait to do this one more time
One morе time…
Reminiscent of classic blink-182 ballads ("I Miss You," "Always," and "Down"), "ONE MORE TIME" dives into love that isn't romantic, but something more brotherly. It deals with the love that the trio have for each other after everything that they've been through. Being able to overlook the past disagreements and arguments, they ask themselves how it was so easy to get back to how things were before. They are able to find the answer in the unbreakable bonds that were strengthened through heartbreak, loss, and camaraderie. They know how to have fun and joke around just as much as they know how to look within and deliver truth in their craft.
The music video for "ONE MORE TIME" has the members performing with a background that is constantly changing, each from a different era of blink-182.
With easter eggs alluding to "Adam's Song," "All The Small Things," and even 2000's live album The Mark, Tom, and Travis Show (The Enema Strikes Back!), it's hard to not shed a tear when you know about everything that led to this point. With a career spanning across multiple generations, "ONE MORE TIME" is sure to please fans of every age.
I miss you, took time, but I admit it
It still hurts even after all these years
And I know that next time ain't always gonna happen
I gotta say, "I love you" while we're here
blink-182's highly anticipated ninth studio album ONE MORE TIME… is set to be released worldwide on October 20, 2023 through Colombia Records. They are currently on a world tour, receiving support from multiple acts such as Turnstile, Wallows, The Story So Far, and Rise Against. Find tickets and more information at blink182.com, and stay tuned for more to come from Hoppus, DeLonge, and Barker as they continue to tease new music from this heavily anticipated and long-awaited reunion!
Do I have to die to hear you miss me?
Do I have to die to hear you say goodbye?
I don't wanna act like there's tomorrow
I don't wanna wait to do this one more time
— —
Stream: "ONE MORE TIME" – blink-182
— — — —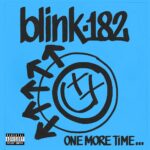 © courtesy of the band
:: Today's Song(s) ::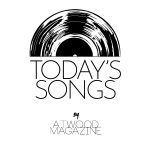 ---
:: Stream blink-182 ::