Achingly intimate, warm, and tender, Jack Van Cleaf's debut album 'Fruit from the Trees' is a radiantly raw alt-folk reckoning in the depths of connection, emotion, and the human experience.
Stream: "Rattlesnake" – Jack Van Cleaf
---
Pray for upgrades on my soul, tearing through an open road, questioning my moral code and screaming at a windshield…
Jack Van Cleaf's debut album is by no means a record of innocence, but there's something nevertheless beautifully innocent about this special set of songs.
"Like arts and crafts time when you were a kid," as the California-born, Nashville-based singer/songwriter describes, his first full-length album is a stunningly expressive and stirringly introspective collection brimming with heart, honesty, openness, and vulnerability. Achingly intimate, warm, and tender, Fruit from the Trees is a radiantly raw alt-folk reckoning in the depths of connection, emotion, and the human experience.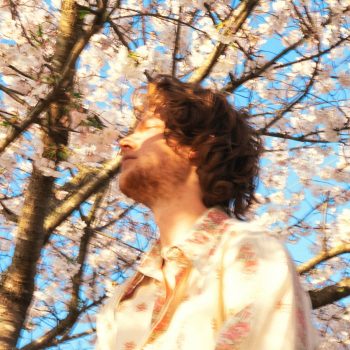 Losing touch in Tennessee
Freedom's got the best of me
Goddamn my opportunities
Goddamn this easy living
Gasping for the mountain air
Crawling up the campus stairs
My throne is an electric chair
I'm stunned with indecision
Pray for upgrades on my soul
Tearing through an open road
Questioning my moral code
And screaming at a windshield
Knowing better all along
Knowing all I know is wrong
Throwing up my alcohol
Am I making this a big deal?
– "Rattlesnake," Jack Van Cleaf
Atwood Magazine is proud to be premiering Jack Van Cleaf's debut album Fruit from the Trees, independently out March 30, 2022. A melancholic alt-folk record following in the footsteps of such acclaimed contemporary singer/songwriters as Gregory Alan Isavok and Katy Kirby, Van Cleaf's first long-form offering is many years in the making: A collection of personal stories, reflections, and lived observations of a world in need of more love, more compassion, more honesty, and more understanding.
Self-described as writing "determined and delicate songs with poetic slant and confessional warmth," Van Cleaf unapologetically delves into the throes of existence in efforts to find, if not closure, then some form of catharsis. His songs, while effortlessly poignant and often bittersweet, nonetheless have a knack for putting a smile on listeners' faces – and through this subtle yet epic music, Jack Van Cleaf leaves the world a little brighter than it was before.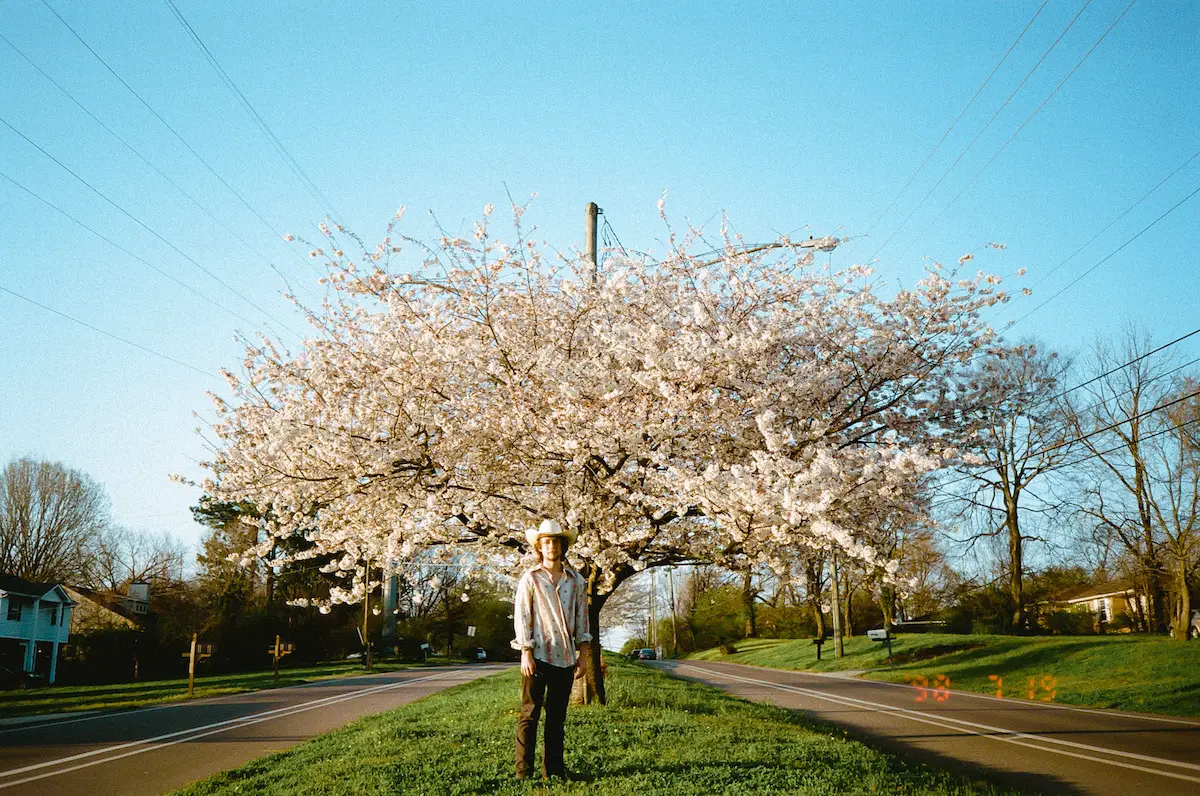 "I've heard people say, 'you have your whole life to write your first record,'" Van Cleaf says in conversation with Atwood Magazine. "That definitely rings true for this one. Some of these songs are at least eight years old, dating back to my junior year of high school. This album is basically a collection of writings from that point to 2019, a slideshow of vignettes from my formative years. I did not write them with an album in mind, although designs for an album began to form along the way. Initially, I wanted this first album to be something foundational — a bold, magnum opus type of artistic statement in the shape of a profound spiritual journey. Needless to say I had to readjust my expectations in the recording process. This became especially apparent when I failed to finish writing the song that I had hoped to close the record with. It was a song I had labored over for months, hoping that if I just kept my nose to the grindstone I would come out with the shining, Excalibur of a last song I believed was necessary to complete my vision. Walking away empty handed broke my heart, but it did wonders for my lifelong march against the current of perfectionism."
"It wasn't all blood, sweat, and tears," he adds. "I was blessed to be working with my musical heroes and best friends; Jamie Mefford (the producer, who is responsible for two of my favorite singer/songwriter records to date [from Gregory Alan Isavok and Nathaniel Rateliff]), Alberto Sewald (co-producer, a friend who I trust like no other to see my artistic vision through to the end), and Ethan Fortenberry (one of my closest friends, who contributed direction-changing guitar parts and creative opinions throughout the whole record) were a rock-solid triumvirate that I turned to for guidance constantly. If it wasn't played by one of those three, nearly every instrument on the record was a performance of another dear friend of mine (Josh Warren, Annika Bennett, Molly Martin, Jack Schneider and Maxx Marshall, to name a few). The magic that these people contributed to the process helped me see how my initial expectations were holding the record back. Their performances and ideas took a two-dimensional idea and brought it to life, adding complexities and intricacies that I could never have imagined myself. I know I sound like I'm giving others all the credit, but I do pat myself on the back for learning how to be open enough for this kind of magic to take place."
Eventually, the vision for 'Fruit from the Trees', the record as it stands today, began to emerge as a more raw, real, and vibrant alternative to my initial vision, something that felt alive and dynamic, and ultimately more reflective of the life which the songs had come out of.
As for the album's title, Van Cleaf explains how the album's name came to life: "Fruit from the Trees fell into place as a fitting title partially because this collection felt like a harvest, a taking of stock of the work so far. The phrase comes from "Pearl Harbor Day," track seven on the record. The line goes: "You'd come over, always so unexpected, picking fruit from the trees that I left unattended." The image of the fruit presented itself as a reminder of the immediate and tangible sweetness of life. Where the disappointments of love made me question the point of it all, the experience presented a song. Where the frustrations of the recording process inflamed my urge to scratch everything, the image of the fruit symbolically suggested that I reconsider and take a careful look at what has grown out of this time. Fruit from the Trees is the product of that reconsideration."
Highlights abound on this passionate ten track record of reckoning and reflection: From the sweetly smoldering opening song "Ingrid" to the visceral, heart-on-sleeve finale "Holy Smokes," Fruit from the Trees whisks listeners into a daydream brimming with as much weight as it does wonder. Standouts include the searing, undeniable upheaval "Rattlesnake," the brooding and exposed "Margot," and the deeply impassioned "Cowboy."
"The positive reception of 'Rattlesnake' has certainly been a highlight for me," Van Cleaf says. "From its earliest iterations at intimate live performances with my friends, to its official release this year, I have felt such an outpouring of support that the song has become a reminder of the encouragement that is constantly surrounding me."
"On a more writerly note, I am especially proud of 'Pearl Harbor Day' and 'Holy Smokes,'" Van Cleaf adds. "These are two songs that were really hard to finish writing. I had to wait a long time for the right idea to show up and bring everything together, but eventually it did (shouts out Elizabeth Gilbert Big Magic). I've also loved how these songs have developed from a production standpoint. Jamie expanded on my vision for them in the most natural, yet pleasantly surprising way, that I could not imagine them being any different. It feels like they've found their home."
It's an ocean, it's American marriage
It's watching our parents fumble their love
It's self-absorption
It's my anxious creation that I'm not enough
It's a hand
On your back
It's your dad
Green and black
But it's owning this ourselves
And darlin' it is nothing else
– "The Master, The Captain," Jack Van Cleaf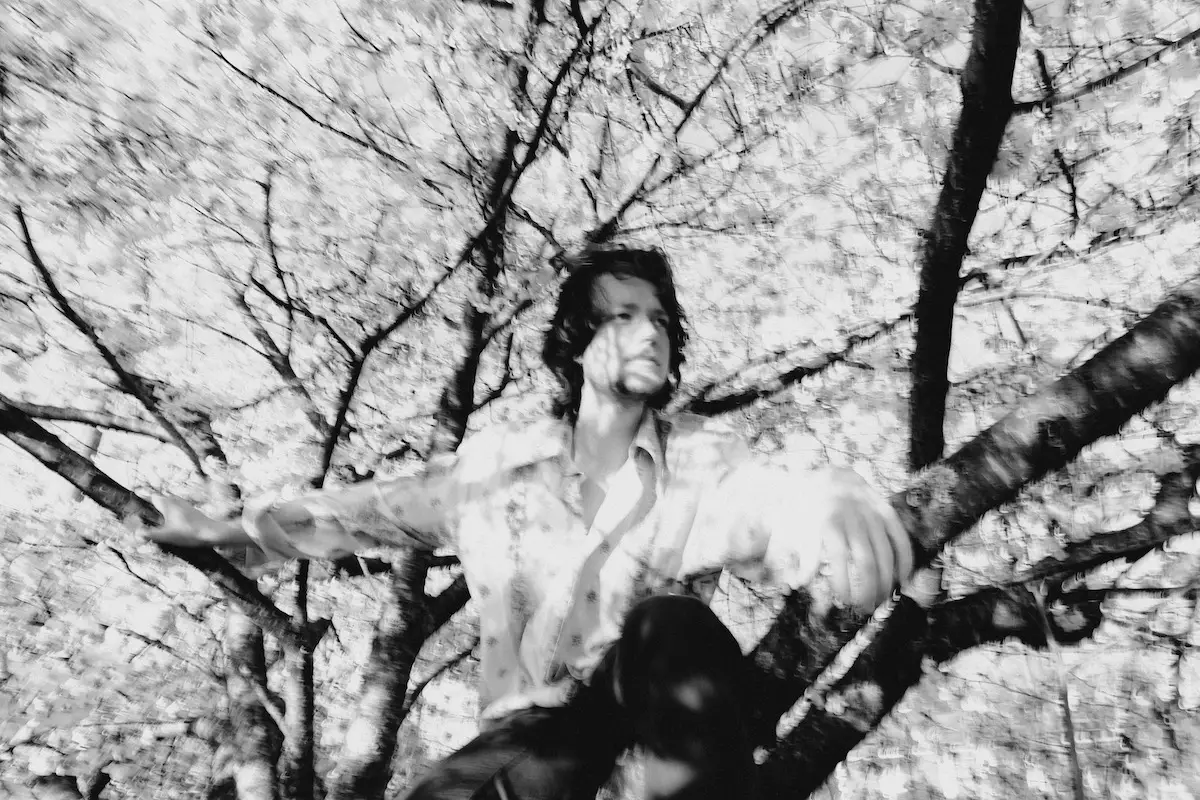 Fruit from the Trees is (excuse the pun) a peach: A truly sweet record that fills listeners with warmth, a simultaneous sense of both movement and stasis, and an appreciation for the depths we can reach in this life. The record runs the emotional gamut, and Van Cleaf leaves no stone unturned as he unveils the vulnerable depths of his heart and his soul. As a storyteller he excels, and as a singer/songwriter, he is exceptional.
"I hope that those who listen to this record walk away giving themselves a newfound permission to enjoy their own life," Van Cleaf shares. "I truly believe that we are our best to others when we are our best to ourselves, and too often we try to "better" ourselves by being overly harsh and self-critical. The process of making Fruit from the Trees taught me to relax my perfectionist grip on not only my art-making, but my way of living as well. The two are very closely related for me, so it was obvious, but still hard, to make the connection between needing to let go of limiting expectations for my record, and for myself. I hope this record inspires you to make a mistake, open a box of crayons, have a little fun, hang out with your friends, plant seeds in every corner of your life and see what grows."
Experience the full record via our exclusive stream, and peek inside Jack Van Cleaf's Fruit from the Trees with Atwood Magazine as he goes track-by-track through the music and lyrics of his debut album!
— —
Stream: 'Fruit from the Trees' – Jack Van Cleaf
---
:: Inside Fruit from the Trees ::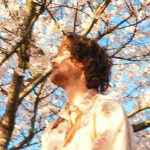 — —
Ingrid
The oldest track on the record.  This is a song of admiration and encouragement for someone who was greatly adored, yet couldn't seem to catch a break.  It's a hope and a prayer that she reaches a place of peace.
Rattlesnake
The most anticipated track on the record.  This is a song that is full of angst not only in the lyrics, but in the process of bringing it to fruition as well.  Expectations from acquaintances were high, and I feared letting them down.  Coincidentally, the lyrics themselves in "Rattlesnake," were largely about this fear of disappointing my loved ones.  Perhaps I was able to channel that energy into my recording efforts, because at the end of the day, I was just as pleasantly surprised by this single's release as I was by the song's reception when I first wrote it.
Black & Blue
The first single, and the song I usually open my live sets with.  One of the only short-ish songs I've written, it was a release of self-destructive yet self-pitying, cyclical emotions that I had felt pent up for a long time.  It's a dim bar-fight fantasy, staged in a stark, dreamscape production.
She Keeps it Cool
Another old one, this is a song about a high school party, in which the love-drunk protagonist imagines all his efforts futile in getting through to a love interest that seems devastatingly uninterested.
The Master, The Captain
A long time front-runner for the album's closing track, I decided to settle on placing it as the end to "side A."  This is a song about my first love.  It's a song about where we come from, how it defines us, and how much ownership we eventually have to take over our own lives.  This is one that'll always be important to me.
Margot
This is a song written by a boy who desperately wanted to believe that he was different from other boys, that he did not see women in the objectifying ways that most men did, that he was a better boy, and therefore a better choice of lover.  This is a song written by that boy when he realized he wasn't any different at all, that all the boys tell themselves this so that they might not have to confront their own ugliness.  This is a boy defeated.  (The only explicit song on the record.  Please cover your children's ears).
Pearl Harbor Day
The song that the title of the record stems from, this is a song about commemoration of things past, and appreciation of things present.  The lyrics revolve around a birthday and a national tragedy.  The love interest, who's birthday it is, juxtaposes these two events in conversation with the speaker, who reminisces on the entire experience, drawing a parallel between youth and love and the bases of Ford Island, how time is sure to rob us of everything, and savoring the present is our only defense against the inevitable.
Cowboy
This single, released in November, is about not living up to one's own expectations of oneself, feeling like an imposter, battling between what you want and what you think you should want. It's a moment to fantasize about who we wish we were, and a window into how others get hurt when those fantasies get out of hand.
Wild Roses
A song about booze, clubbing, and an exciting spring fling.  It's a portrait of beauty, an appreciation for the colors on a lover's face, a world that you know can't last forever, but can't pull yourself away from yet.
Holy Smokes
When I finally realized I wanted this to be the closing song of "Fruit from the Trees," I was surprised.  The lyrics had always meant a lot to me, but I had not realized just how foundational they felt to the record.  It's a song about giving yourself permission to live, to make mistakes, to get your heart broken.  It is a song about getting your heart broken, and realizing that it is so much better than having not used your heart at all.  For me, it's about coming to terms with the things that I want, accepting that I am not "wrong" for wanting them, and thus accepting long-suppressed parts of myself.  It's about living, learning, and having fun along the way.
— —
Stream: 'Fruit from the Trees' – Jack Van Cleaf
— — — —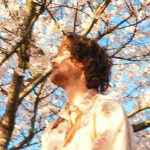 ? © Jacob Ruth
:: Stream Jack Van Cleaf ::
---