'Daydreamer' is an ode to singer/songwriter Molly Burch's 13-year-old self, and to the 13-year-olds that still live within all of us.
Stream: "Tattoo" – Molly Burch
---
Anytime I feel socially anxious, I just completely feel like my 13-year-old self and I just go right back there… I've made progress in my life as we all do, but so many of those feelings stay with us, and I just find that so interesting.
This isn't your run-of-the-mill daydream.
Released September 29, 2023, Molly Burch's fourth album Daydreamer is an intimate reverie brought to life in ten spellbinding songs.
The indie pop singer/songwriter delved into her past to set the record's foundation. Returning to her Los Angeles hometown after spending a decade in Austin, the 32-year-old flipped through pages of her diaries of almost 20 years prior – the words on the pages still evoking familiar emotions.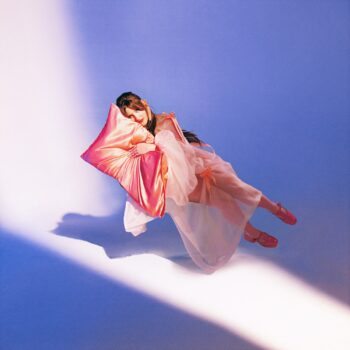 The instrumentals alone are enough to draw listeners into her fantasy while the synth-pop sounds only pull you in further. Layers of string arrangements lie ever so perfectly under Burch's smoky vocals, allowing her soothing and dreamy voice to gently carry you from one song to the next. The 10-track record offers a deeper level of intimacy with some of her most vulnerable writing to date.
Working alongside producer Jack Tatum (Wild Nothing) furthered the pop-leaning sound direction of the record – not to mention the "library of 80s music" Tatum already had cataloged in his head and ready to bring to the album.
The former Austinite returns to the Live Music Capital on September 29th to kick off her fall tour (and album release show) before closing things out in her LA hometown on October 25th. She is joined by indie-folk/rock (and fellow Austin-based) musician Christelle Bofale on the 18-city run.
— —
Stream: 'Daydreamer' – Molly Burch
---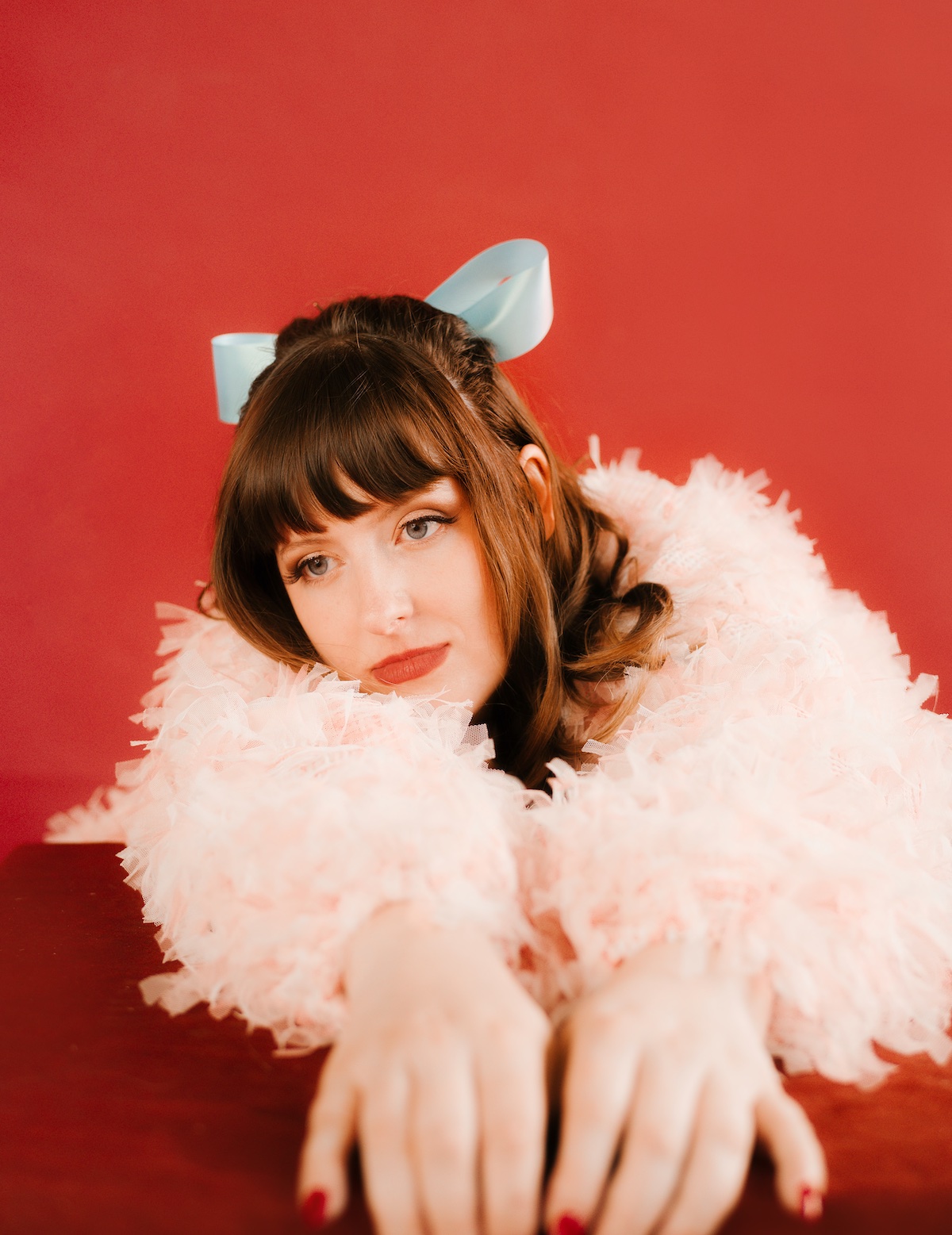 A CONVERSATION WITH MOLLY BURCH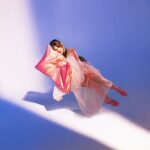 Atwood Magazine: How would you describe your own sound?
Molly Burch: I think my sound has changed a lot over the years. I started writing music when I moved to Austin and was going through a lot of changes. I have a background in jazz, that's what I studied at college. So I feel like I've experimented with a lot of sounds over the years.
I would describe my new album as sort of a mixture of the two, like a lot of the more upbeat songs are very pop and were really inspired by 80s sounds and synths and Japanese city pop. There's some balance that I feel like is more acoustic sounding and sort of resembles more of my first album.
Do you think that your sound will continue to evolve and lean even more into this pop production sound or maybe strip things back a bit like your older music? Or even something completely different?
Burch: I think I've been more drawn to a bit of my older music lately. But when writing for this album I knew I wanted to work with Jack Tatum and we do a lot of like electronic and pop and I was really excited about going very in that direction with him. It always changes and I feel like I just sort of see how I'm feeling at the time. But I have been thinking a lot lately about writing more ballads and I'm very excited about the ballads and more stripped back songs on this album for sure.
Is there a specific instrumental part that you just love hearing or were really proud to have created on this album?
Burch: I really am excited about the third single "Tattoo," because it's a ballad and it's kind of more stripped back and it has instruments that haven't been on previous albums of mine, like harp, and they have strings. So I'm really excited about those parts but I didn't write those myself. I really love all the songs and the strings on the album.
Do you have a favorite line you wrote for the album?
Burch: I like the line in the [second] single I released ("Unconditional"), "I'm the cure to your seasonal depression." I find that fun. [laughs]
Your old diaries were part of the inspiration for Daydreamer and you write about your 13-year-old self on the track "2003." I feel like every girl I know remembers exactly what it was like to be a 13-year-old girl. What was it like to reflect back on that time of your life?
Burch: I think it's something that I reflect upon like all the time. I really feel like that 13-year-old girl is always in me. That song specifically was about a time where I was in a social situation where I felt really uncomfortable. I just feel like anytime I feel socially anxious, I just completely feel like my 13-year-old self and I just go right back there.
I think I do a lot of looking back and it wasn't the first time that I've read my old diaries. In the timing I was thinking about writing a new record and all of that, so I'd seen them. I feel like every couple years I go back and look at them, but it does break my heart because I feel like some of – or everything that I was writing – I still struggle with, not as raw [as then]. I've made progress in my life as we all do, but so many of those feelings stay with us, and I just find that so interesting.
Was it difficult to write about or was it even therapeutic in a sense?
Burch: I think writing always feels very therapeutic and especially that one ("2003"). The social situation that I was writing about, it's something that I look back on a lot because I ended up having a panic attack. It was kind of nice to just write through that.
There's definitely been a lot of emotional songs on the record, especially our third single ("Tattoo"). It's very vulnerable for me to put that out. It's about a friend of mine who passed away. Some of these topics I've just never felt comfortable writing about before.
You're the one I loved
The one I tried to take good care of
Everybody's muse
Like moths to flame attracted to you
And I even got the same
Tattoo as yours in the same place
It reminds me of your heart
And when we'd cosplay classic rock stars
I wanna bathe you in the water
Heal you like I got you
I promise forever behind you
And I wanna tell you it's okay
Even though it's crazy
You wouldn't believe it
I think you would hate it
– "Tattoo," Molly Burch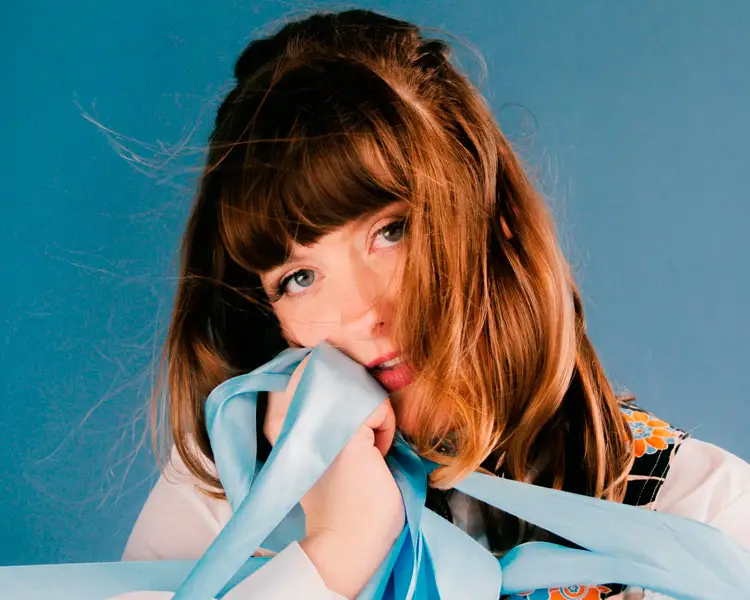 Is it scary to put that out into the world or do you feel more accepting and ready for that to be out?
Burch: Honestly, I do feel a bit scared. I feel like it's a new feeling, especially this single about my friend, it's something that I've never – it happened quite a bit ago, it was in 2009 – and I never had written about it before. So I do feel kind of scared and that's sort of a new feeling for me. I'm not scared about the content of the music, usually. So that's a new feeling for me, but I'm also excited to put it out.
I know we discussed the instrumentals a little bit and the added string instruments but do you think you've been able to experiment more sonically on this album specifically?
Burch: Yeah, I think so. I feel like I've always really wanted strings throughout an album. That was really cool to experiment with and it was also kind of an experiment for Jack because it was his first time composing string parts. And so we had so much fun with that and then also having a harpist.
But to add that and just sort of these romantic kind of instruments, they just bring a lot to it. We did a lot of remote work as well, like "Physical" was the first song we worked on together. So I just sent him the demo that I made and he would just send me instrumentals back and we just did a lot remotely. Previous albums I hadn't worked like that. It's always either been a live band, everything live in the studio or just getting everything done in the studio and I loved having the time and space to just send things back and forth and work on things on my own. It was definitely a different experience.
Like you said, you produced the album with Jack Tatum of Wild Nothing and on your previous album Romantic Images you worked with Tennis. Are there any other musicians you'd like to work with whether it be writing or production or any other aspect?
Burch: Interesting! Yeah, it's a really fun thing to work with other musicians. It's a different experience. It definitely feels more collaborative. I've wanted to work with Jay Som recently. Who would be another dream… I love Mitski so much and you know, Lana Del Rey.
One song that slows everything down for a minute is "Tattoo." It starts with this really beautiful piano ballad and then you have these instrumentals come in that just bring everything together. Can you tell me more about the writing and production process for that song specifically?
Burch: Yeah. I've never taken so long to write a song before, I think because of the subject matter. But it felt important for me to write about my friend because this album is so much about my experience being a musician and my journey throughout that. And this friend who passed away was such an inspiration to me in that way. She was the first person I played music with. She opened me up to so much music that I'd never heard before and it was a big part of our friendship. So I felt like it was the best time if I need to write a song about her and about our relationship. We'd sort of met like 13/14 so it kind of was fitting with that time.
I wrote it on the piano. I knew I wanted it to be stripped down. Jack brought the idea of having kind of big choruses. But even though they're bigger it's a lot of just natural instruments or just kind of ethereal guitar and harp and strings.
The Lana Del Rey song "The greatest" was a big inspiration for that song sonically. But yeah, I just wanted it to also be kind of weird in a sense. I just wanted it to be a song that my friend would like and I just do her justice. So… I hope that it does. I love sort of how it ebbs and flows and builds and then comes down and I think it's probably my favorite song on the album.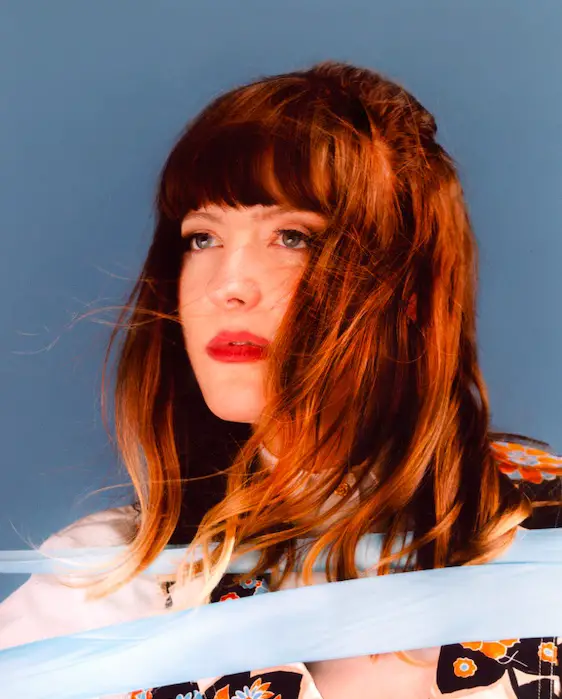 It's a very beautiful song, especially with all the string instruments. What song are you most excited for people to sit down and really listen to?
Burch: Probably that song ("Tattoo"). And maybe "Made of Glass." And "Bed" because I started playing that acoustically on my last tour so I'm excited for that one to come out. But I think I'm most excited and most nervous about "Tattoo."
What song are you most excited to play live?
Burch: Maybe "Unconditional" or "2003" because I want to sing about eating my feelings, I think that'd be cathartic. [laughs]
I'm going to pivot a little bit with this next question, it's about your vinyl actually. I saw you had two very beautiful variants for Daydreamer. With the design of everything, the different pressings and I saw you even had a sticker set – I was wondering if you consider physical media to be an additional outlet for your own creativity and artistry?
Burch: Oh my gosh, absolutely! I feel like designing the physical copies is one of my favorite parts of the process. It's always just been so important to me. I love photography, I love layout design, everything. And this one was really fun.
The photographer (Lissyelle Laricchia) who made the cover and all the inserts was just like my number one choice. I've just been a fan of hers for so long. I sent her the album and I wanted to see what her idea was and she knew the title was Daydreamer. It was her idea to have this sort of levitating, dreamy image and I just loved it so much. It was really hard to do, like physically but it was such a dream cover for me. I wanted it to be sort of this fantasy… almost not look like myself… just like this image of what I want to be or something. I love how it turned out.
Do you have any advice for your 13-year-old self? And today, do you think anything that could still apply?
Burch: I'm feeling so emotional. It is such a waste of time to be so down on yourself but I still struggle. It's hard not to. But I would just try to give that 13-year-old self a hug and just be like, "It's okay, you know, don't be so hard on yourself."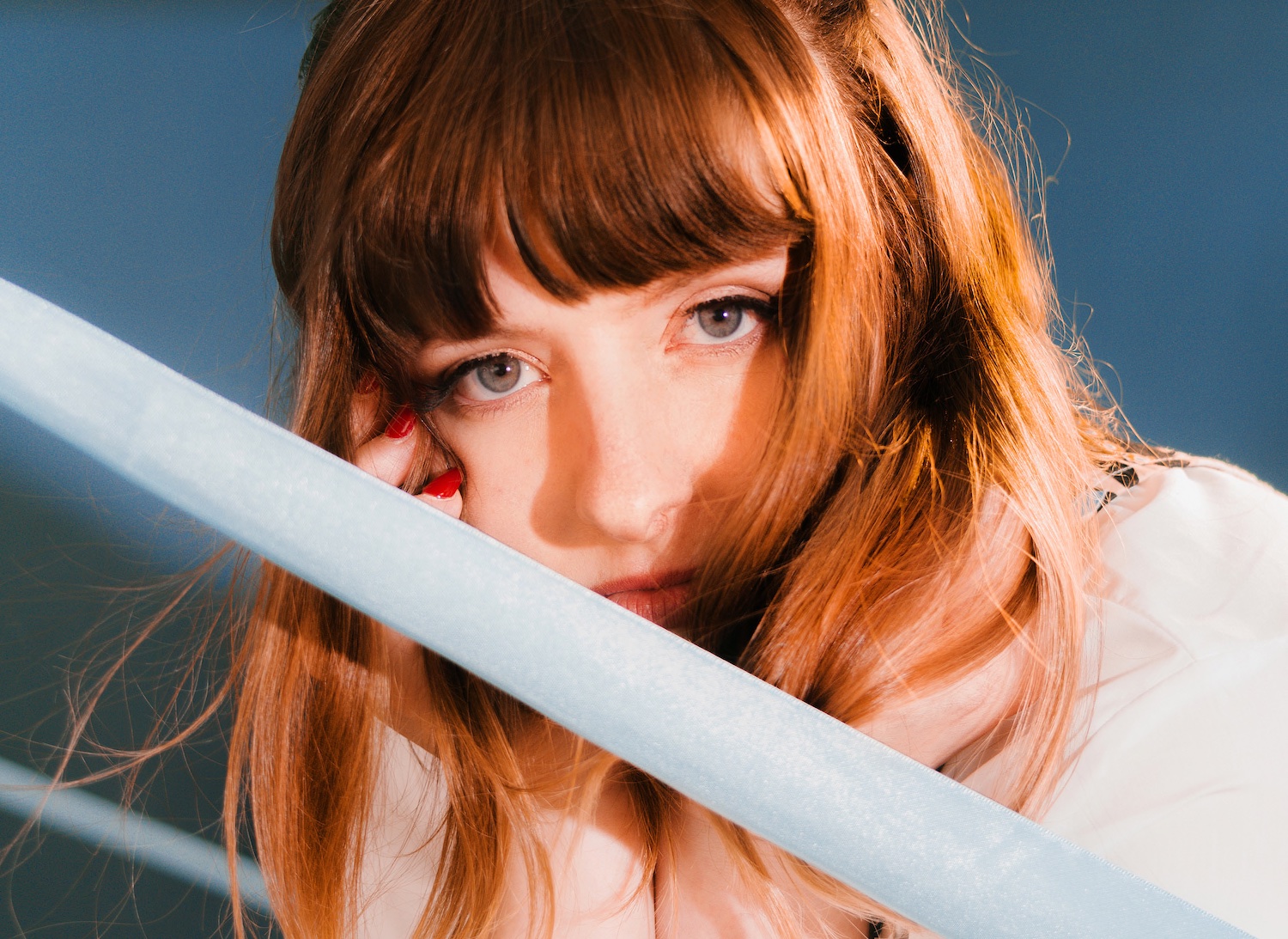 What do you hope people will take away from this album?
Burch: I think the best feeling is when people just relate to it or have some sort of positive response to it. That's just like the best feeling and that's why I do it. And when you can see yourself in a song, I feel like that's what I look for and that's what I hope to give with my music.
Aside from your upcoming tour, what else is next for you? Is it too soon to ask if you're already working on new music?
Burch: Ooh! I feel like not really… I'm like sort of? I usually like to just give that space but it is also kind of nice to write through this time, it's a good distraction. Yeah, it's a lot of like everything. I'm focusing on this and focusing on the tour. But I definitely have been writing, yeah.
Kind of taking things day by day.
Burch: Yeah, that's what I like to do – try to do! [laughs]
— —
Stream: "Tattoo" – Molly Burch
— — — —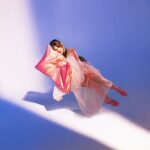 © Tonje Thilesen
:: Stream Molly Burch ::
---