The original blink-182 lineup triumphantly reunite after a near-decade and prove pop-punk's not dead with the release of the high-energy single, "EDGING."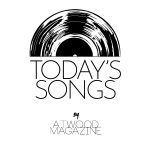 Stream: "EDGING" – blink-182
---
There's no doubt that pop-punk has had a mass resuscitation in recent years, and though nearly everyone can point out that it's back, not many can say that it's better than ever.
But, something that we can all agree on is that there would be no conversation about the genre without blink-182, the pop-punk 'it' trio of the late 90s and early 2000s. The original three band members made their long overdue comeback on October 14th, gifting fans with the zany and anthemic single, "EDGING;" with the reunited group making waves (actually, closer to tsunamis) once more after ten years, it doesn't look like the studded belts and flannel shirts are going anywhere anytime soon.
After stepping away from the group in 2015, guitarist and co-lead vocalist Tom DeLonge confirmed his return to blink-182 with his participation in "EDGING" and a tongue-in-cheek Instagram post alluding to the band's upcoming album. In his seven years away, bassist-vocalist Mark Hoppus and drummer Travis Barker had Matt Skiba of Alkaline Trio fill DeLonge's shoes up until the original trio's ultimate reunification. This did not go without thanks from DeLonge, as he humbly honoured Skiba both privately and publicly with a heartfelt letter.
I ain't that cool, a little fucked in the head
They'll be hanging me quick when I'm back from the dead
Get the rope, get the rope
Get the rope, get the rope
With Barker's swingy drumming and DeLonge's characteristic vocal twangs in the first verse, the song opens slightly more pop than it does punk. It's not exactly experimental, and it's not an attempt at a radio hit– it's a true display of old friends taking a light stroll down memory lane.
"EDGING" is far from the band's classics, and it takes a couple listens to process the song in its entirety without attempting to scour for some form of nostalgia factor. Whether this is due to the more modern production or the unfamiliarity of hearing DeLonge and Hoppus' voices together after so many years, the track is still unmistakably blink-182, and that isn't something most bands can say after a decade-long hiatus.
I'm a punk rock kid, I came from hell with a curse
She tried to pray it away, so I fucked her in church
Don't you know? Don't you know?
Don't you know? Yeah, don't you know?
What has remained the same over the years, however, is the fact that blink-182 embrace never growing up, as they continue to proudly sport the "punk rock kid" label approaching their 50s. The song isn't quite a show of lyrical or sonic maturation for the band, but it couldn't be more fitting for a comeback based around returning to their roots. blink-182 is sticking to what they do best, and that is fun music with non-pretentious and unapologetically explicit lyrics.
They say, "You're not safe here if I stay
With a knife that sharp"
No way, no, I leave the broken-hearted
Oh, no, look at the mess we started
Oh, no, I leave the broken hearts this way
Whatcha say? (Whatcha say?) Wanna play?
As Hoppus and DeLonge bounce off one another in the chorus, "EDGING" proves to be much more of an earworm than it lets on in the beginning. It's a decent singalong, but it could easily become a headbanger had there been a more prominent drum buildup or signature guitar riff.
"I wanted to imagine as a listener what I wanted to experience, … as a band member what we wanted to make and say, and most importantly, how it would sound production-wise in 2022," Barker explains.
Yeah, don't be fooled, I'm only letting you down
They pursue me on foot, but I hid in the crowd
Like a ghost, like a ghost
Like a ghost, like a ghost
I know there's a special place in hell
That my friends and I know well
There's a perfect place to go
When it's time to lose control
Nightmare, daydream
You can't save me
It's not their best, but it's not their worst either; at the end of the day, the song does a darn good job at what it's trying to do, and that's bring three old friends together as well as remind us of what the band are about at their core: fun, energy, and euphoria.
With "EDGING" came the announcement of blink-182's biggest tour ever, spanning from Latin America and North America to Europe, Australia, and New Zealand, not including the several festival appearances the band have in between. Spirits are soaring as each member reveals just a bit more about the new album everyday, with DeLonge even referring to it as "the best album of [their] career." It's a claim that carries some serious weight for me, as a die-hard Enema of the State defender, but I'm left all the more excited to see what blink has in store for us all!
Love them or hate them, blink-182 is here to stay for at least a while longer, and "EDGING" is only the beginning of a new era for the pop-punk pioneers.
— —
Stream: "EDGING" – blink-182
— — — —
? © Jack Bridgland
:: Today's Song(s) ::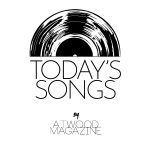 ---
:: Stream blink-182 ::