Band of Skulls' Russell Marsden discusses musical experimentation, why labels don't tell the whole story, and tenderness in a hard moment.
— —
Band of Skulls have long been known for their garage rock honesty, contemporaries as they've been with a deluge of UK based acts that helped revive the term from obscurity in the mid-to-late 2000s. Their newest album, Love Is All You Love, released on 12 April 2019 through SO Recordings and Silva Screen Records, may mark a radical departure from their previous work. But if it does, frontman Russell Marsden insists the turn was two parts natural to one part pragmatic.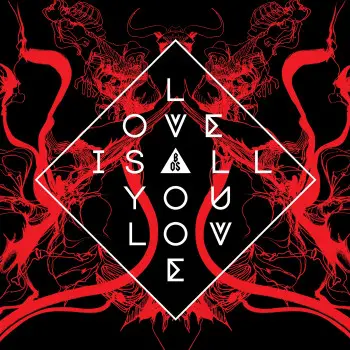 Love Is All You Love has the rock heart, sure, but the band have taken a dive into songwriting with electronic equipment. It began as a necessity – drummer Matt Hayward left the band in 2016, leaving Marsden and Emma Richardson to forge a new way forward.
"The other big change," Marsden explains to Atwood Magazine, "was that Emma and I both set up some home studio spaces – and this was a long time coming. We always went somewhere remote, into the countryside to write our records before. So this was the first time we had our little laboratories where we were cooking up these strange ideas."
The result was material that diverged significantly from Band of Skulls' roots. In some places, the change was more evident than others. Marsden continues, "One of the first songs was 'Carnivorous,' and that one really is like a patchwork quilt of all these strange sounds and ideas. Having that space and time does affect what you do."
"Carnivorous," Marsden says, was likely the most extreme single moment on the album. Followed by uplifting, soulful rockers and experiments alike, it certainly does seem the record's black sheep. Musically, too, the song relies much more on an electronic daze and a throbbing electronic drum track. Richard X's production work interpolating the music makes "Carnivorous" a stark opener to Love Is All You Love.
Frankly, Marsden admits, he's surprised the song made it on the album.
---
There were contrasting songwriting moments, though. Marsden recalls, "When we got to the limit, we did write some more songs in a more traditional way. 'Love is All You Love' was a bit later on, with a couple others. You can hear it in the style. But we bought a drum kit, so it was a bit like, 'Here's two guitar players with an IKEA manual drum kit.' Luckily we've got a little – not much – feel and skill, so we kind of wrote a couple of songs from the drum kit up. That was an interesting thing too! So 'Love Is All You Love' came very naturally. That was one week we spent with real drums, and that's what came out."
After one round of songwriting, the pair linked up with Richard X in the UK. Richard X has wide acclaim as an electronic and synth producer, demonstrative of the new approach Band of Skulls were taking. With Richard X in the mix, Love Is All You Love has a level of polish that previous Skulls records lacked. Even with those foundations, though, the record ends up being a hybrid approach.
Next, Band of Skulls went to Nashville and, in Marsden's words, almost "rewrote" the tracks. He expands on this idea: "It was funny really," he says. "We're very aware of what we've done in the past of course. And I think more and more you become aware of what you do bring to a session, with your voices especially."
We were conscious of trying new things as much as we could push it, and then at a certain point we turned the mix knob back to it being a band again.
That turning point came in Nashville. There, Marsden and Richardson joined up with former Eagles of Death Metal touring drummer Julian Dorio, himself a co-founder of Athens, Georgia garage rock band The Whigs.
"Really, the whole thing was finding that balance between the brave new world of our experiments, and then bringing in that rock and roll heart. Julien had already signed up to play live drums for us, so it was another natural thing to say, 'Hey, do you want to play some songs on the record?' We'd toured with The Whigs quite some time ago. He's new to be recording with, but as a friend on the road, it wasn't unusual for us to be working with him."
After that, it was back to the UK and one more round with Richard X. Atwood asked Marsden about the duality of the record – rock at heart and electronic in polish – and the future of rock in a moment when it seems to be on the decline.
"I don't really have a different feeling about it because people said the same thing about it in 2009 when our first record came out, ten years ago. We've always had a humorous answer to it, 'If we're playing guitar music we must really love it, because nobody else is.' I also don't like to put music into genres. I know it's a journalistic need, but I just see bands as groups of people putting their heads together and making records. Sometimes the instruments that are most prominent in the mix don't really matter to me."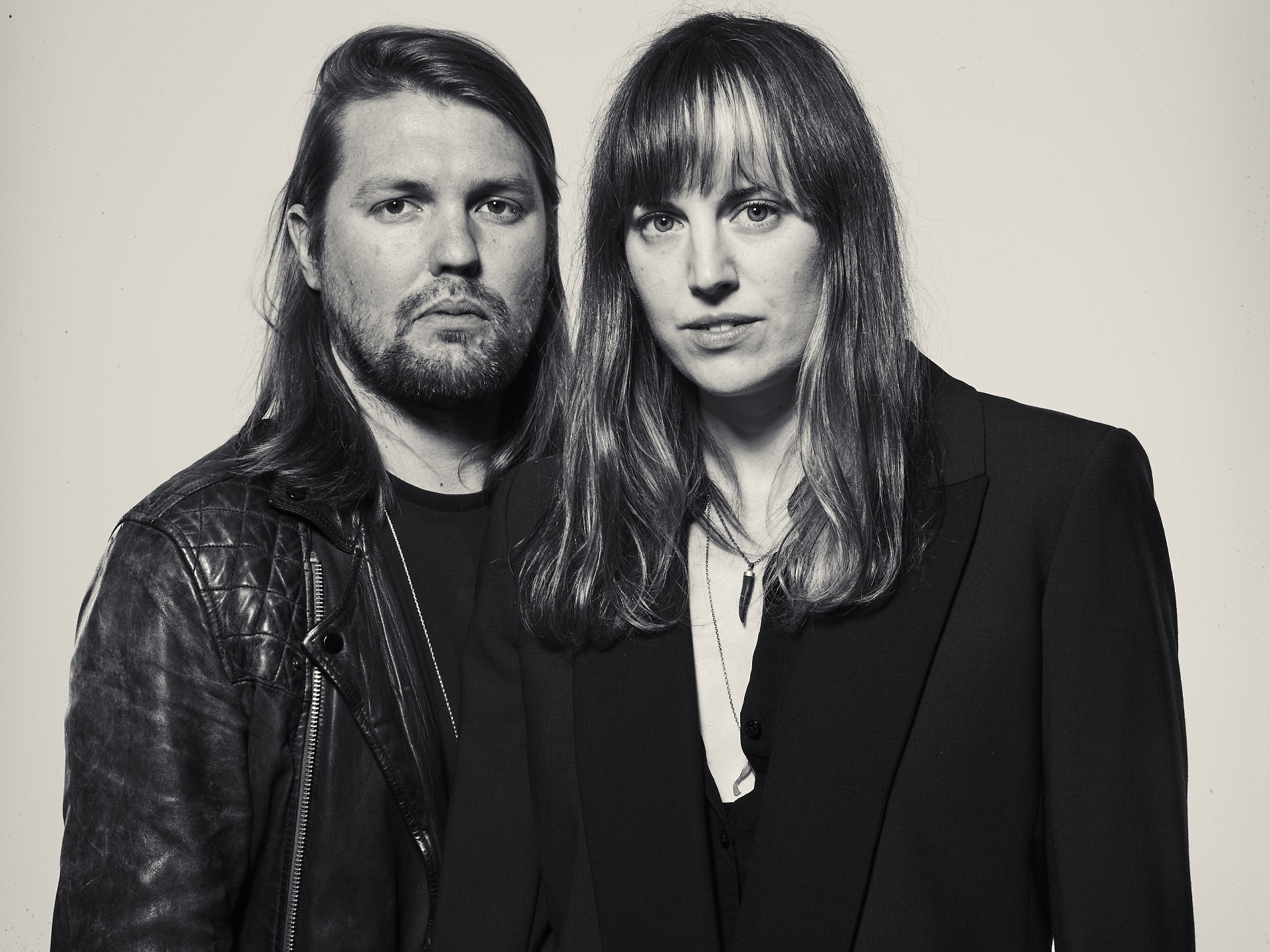 In a sense, Band of Skulls are a rock band if and when they say they're a rock band – but that's not really their concern.
"We could have just turned down all the synths and had just guitars on this record and people would have said, "What an interesting garage rock record." Or, we could have turned all the guitars down to zero and just had the electronic elements and people could have said, "Oh my god, you really have changed!" So I think it's a lot about perception, and I'm excited about where we're to go in the future. Approaching guitars in a different way is quite cool, and also treating synthesizers like guitar. I've been hearing a lot of music where people almost abuse the electronic sounds to get more distortion – these trends seem to go back and forth – and I don't really see the difference in playing a riff of a song on a synth to a guitar. It's just what comes to hand at the time, you know?"
We don't think when we sit down, 'let's write a rock record' – we just come from that background and take things song by song.
There is, however, one thread that seems to bind all of Skulls' work together, in Marsden's mind. "We're still loud though. Anything we make, we like to play it loudly."
If you're looking for a place to start with Love Is All You Love, a good bet is their series of three music videos for "Cool Your Battles", "We're Alive", and "Love Is All You Love." Directed by Nate Camponi, the three videos lead into one another, depicting a story of "push and pull" and "tenderness and violence," per Marsden. They elegantly reflect the ethos of Love Is All You Love, a monument to the ability to be tender in a moment of paralysis, anger, and hopelessness.
Check out Love Is All You Love, and whether you're an old fan or a newly minted one, be on the lookout for material celebrating the 10th anniversary of Band of Skulls' first album, Baby Darling Doll Face Honey. Band of Skulls will be touring throughout the United States this Fall — see below for dates and more info!
— —
— — — —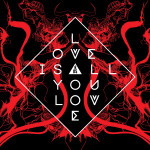 ? © John Ros
:: Stream Band of Skulls ::
---
:: Band of Skulls Tour ::
9/1 – Nashville, TN – Basement East
9/4 – Santa Fe, NM – Meow Wolf
9/6 – Solana Beach, CA – Belly Up
9/7 – Phoenix, AZ – Crescent Ballroom
9/9 – Dallas, TX – Tree's
9/10 – Austin, TX – Mohawk
9/11 – New Orleans, LA – Tipitinas
9/13 – Birmingham, AL – Saturn
9/16 – New York, NY – Webster Hall
9/18 – Philadelphia, PA – Union Transfer
9/19 – Washington, DC – 9:30 Club
9/20 – Cleveland, OH – Beachland Ballroom
9/21 – Toronto, ON – Mod Club
9/23 – Detroit, MI – El Club
9/24 – Chicago, IL – Thalia Hall
9/25 – Minneapolis, MN – Fine Line
9/27 – Denver, CO – Marquis Theaters
9/28 – Salt Lake City, UT – Urban Lounge
9/30 – Vancouver, BC – Venue
10/1 – Seattle, WA – Neumos
10/2 – Portland, OR – Wonder Ballroom
10/4 – San Francisco, CA – August Hall
10/5 – Santa Ana, CA – La Santa
10/6 – Los Angeles, CA – The Mayan