With her latest single "Because You Got Caught," singer/songwriter Gabriella Rose puts herself in the cowboy boots of an outlaw while emphasizing the self-assured and Americana streaks of her identity.
Stream: "Because You Got Caught" – Gabriella Rose
---
It's fun to pretend, to take aspects of our personality and morph it into something else. While songwriting is often a very personal medium, used as an outlet for expressing emotions and making sense of life, it can also be a way of constructing fictional narratives and transporting ourselves into a scene. It's this that is the approach of Gabriella Rose whose latest single plays with personas and recognizable iconography.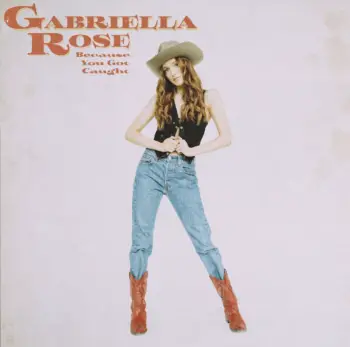 And I'll take you down like I said I would
Being bad off just feels so good
Hold your breath, knock on wood
I'd do it again and again if I could
Let me fix my hair, that's the last you'll see
Don't you want another picture of me
And you wanna cry just because you got caught
So don't bring an overcoat because hell is hot ohhhh
Atwood Magazine is proud to be premiering "Because You Got Caught," the latest single by American singer/songwriter Gabriella Rose (released 12 May). Taking on Western traits and playing with cowboy and cowgirl imagery, "Because You Got Caught" tells the story of an outlaw who's been screwed over by her partner in crime, following her desire for revenge and the blurred morality of the badlands.
"Most of the songs are inspired by my own life, but some are inspired by creative characters that I'd want to be," Gabriella Rose says of her music. "Because each song is so different, I don't know how to categorize its central message. I guess I can sum it up with this: Be whoever you want to be and write about whatever you want to. With my lyrics, I don't pretend to be smarter than I am, stronger than I am, or more interesting than I am. But I can morph into other perspectives, other people, other places. I guess that's what my work tries to accomplish: Versatility."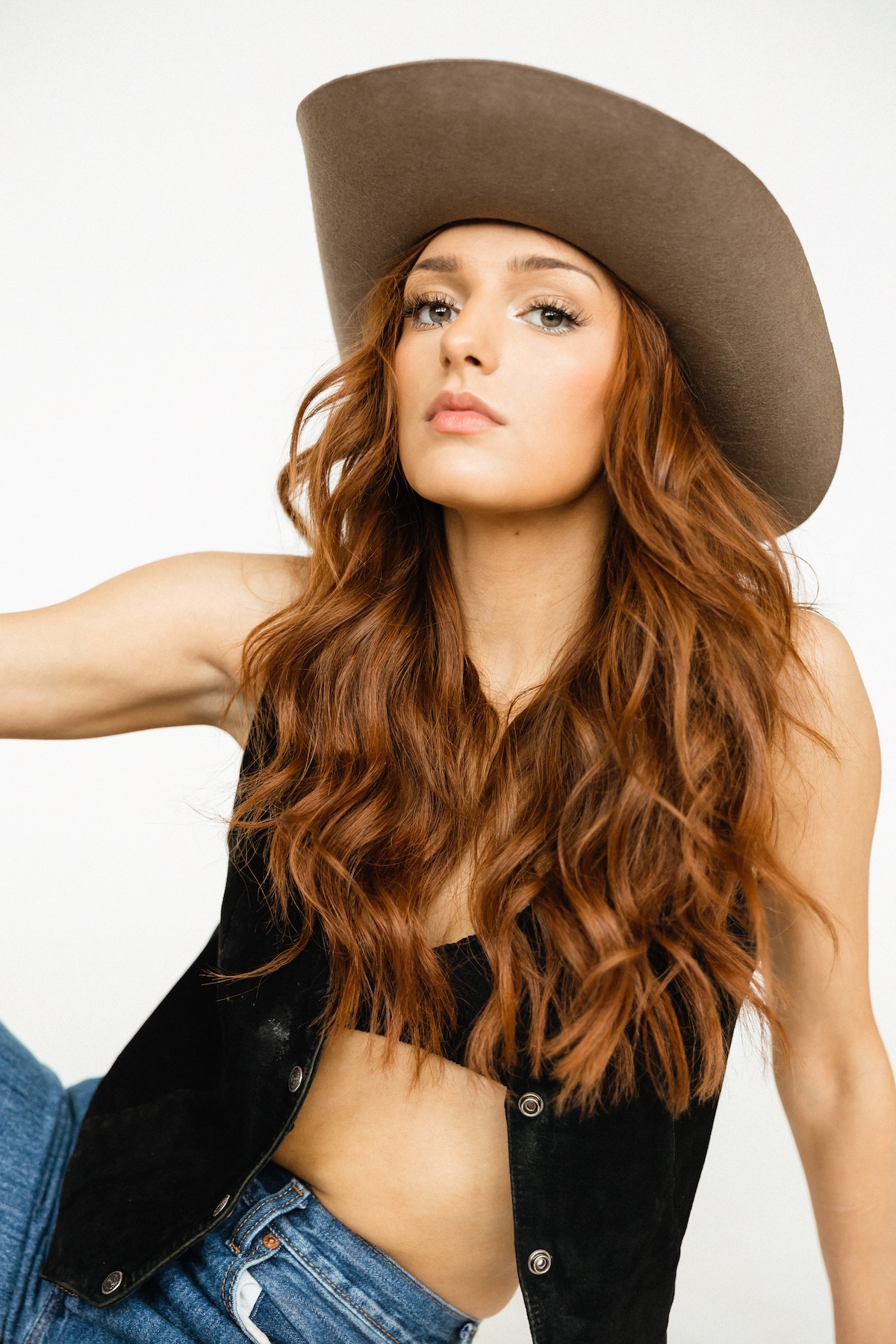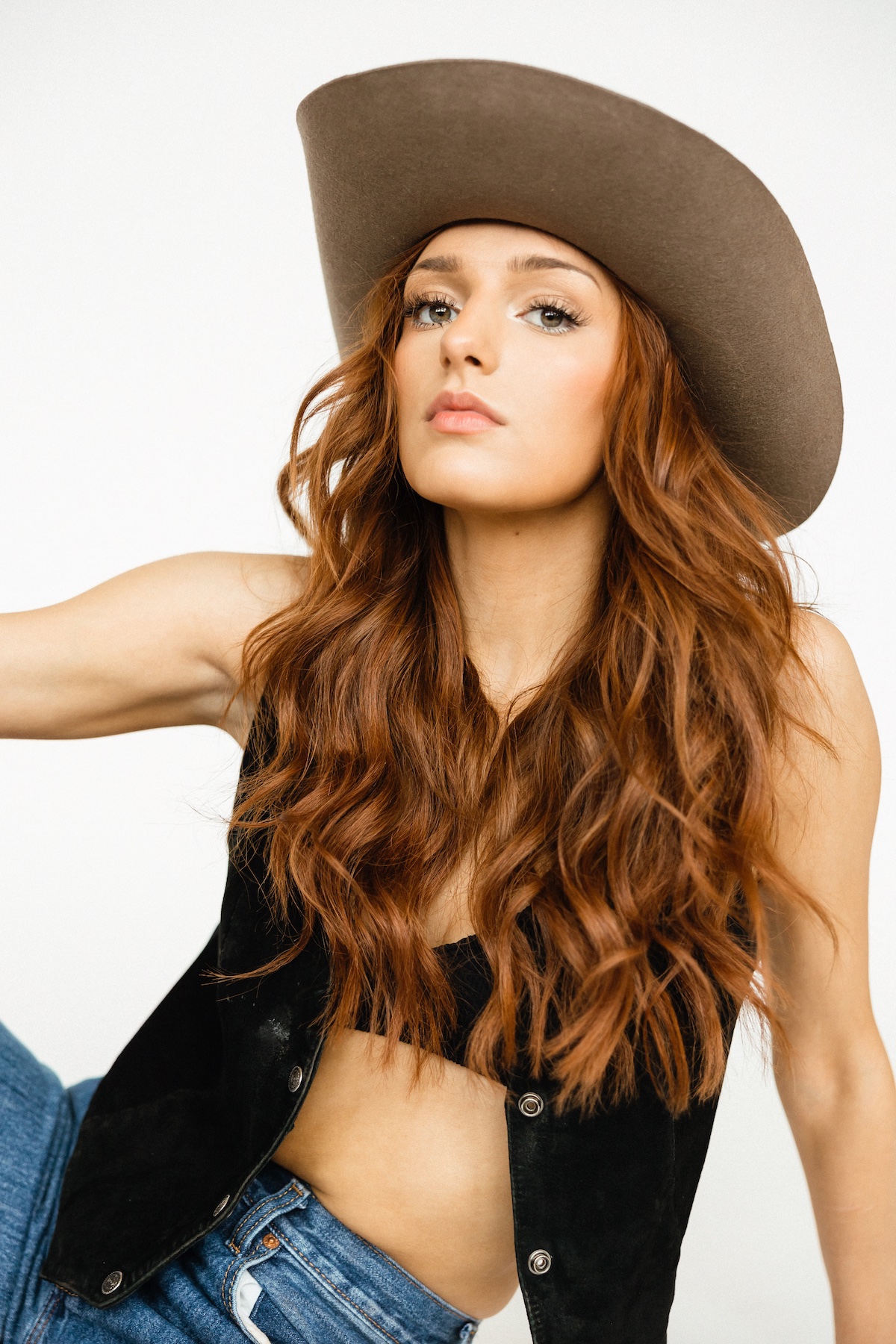 The singer-songwriter entered the music scene in 2018, aged sixteen, with her cosy Christmas song "It's Christmas Tonight," followed by a debut EP Lost In Translation in 2019. Both were covered by Atwood Magazine, the music being introduced as 'tasteful, catchy folk songs with little more than her voice and acoustic guitar.'
Several years later and the classic, dreamy tones of her early work have developed into something grander. "In The Dark" is haunting and sensual, recounting the moment when someone realizes their partner is cheating on them with another woman. "Deadbeat Disco" has a straight-up '50s and '60s feel, washed with haziness and playfulness, while "Head Over Heels" is a starry piano ballad. They all have cinematic qualities, basing themselves on recognizable codes and character identity.
Driving in a stolen Benz
Cash in one hand, evidence
Loved you so much it made me blind
Im chasing after stolen time
there's a number on the wall but the picture isn't me
You get one call but the line isn't free
I smell perfume
I smell perfume
Now baby tell me what did you do

"Because You Got Caught" begins in the form of spaghetti western guitar that continues throughout with a pace that gallops with drama, the vocals flowing with a country twang. 'Is it wrong? Is it right?/ Ask me how I can sleep at night/ I hold my tongue, bite my lip/ I'm gonna sing everything I feel' she muses with self-composure in the second verse, putting herself in the shoes of the protagonist and thus blurring the lines between reality and fiction for the listener.
The accompanying video, directed by Lexie Alley, consists simply of Gabriella Rose dressed in cowgirl style attire (hat, waistcoat, scarf, denim shorts etc) standing and sitting in front of a plain backdrop while the holding microphone stand or strumming guitar. There's a table with a jewelry box and books (including John Steinbeck's Travels with Charley) and during the line 'Don't you want another picture of me' she takes a snap on a polaroid camera. All the video is captured by a vintage film effect that adds to the timelessness that her music conveys.
Gabriella Rose grew up in Northern California before dividing her adolescence between Hollywood and Washington State. Now based in Idaho, she's signed to Coeur D'Alene Records and working on the completion of her debut album. "Because You Got Caught" is one example of its amalgamation of influences while exuding no-nonsense attitude at the same time.
— —
Stream: "Because You Got Caught" – Gabriella Rose
— — — —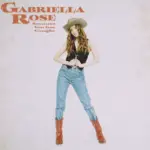 © Amy Lynn
:: Stream Gabriella Rose ::
---