To Christian French, it all feels like it's supposed to happen – the rising alt-pop singer/songwriter talks about his encouraging start and his dreams becoming a reality.
— —
Rising alt pop singer, Christian French, is well on his way to a successful career. With a humbling beginning posting covers on Soundcloud, to delivering his debut EP last year and a new project coming out soon, French is focused on releasing his music into the world to spread positivity and love.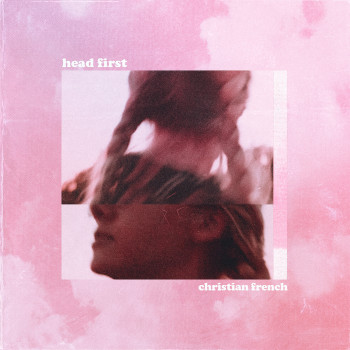 When reflecting on how his career has been thus far, French recalls, "It just all feels like it's supposed to happen." About a year ago, he put his college education on hold to go after music; a career he always dreamed of happening. The opportunity came, so he took it. "I can't go on a tour with Chelsea Cutler whenever. I can go back to school whenever. To me, that was the obvious, right choice, and now I'm here."
You may recognize his name from 2016 breakout single "Fall For You" or 2017 pop hit "By Myself" which has racked over 24 million streams on Spotify. Christian has since then secured opening slots for both Chelsea Cutler and Quinn XCII within the last year. "It still hasn't really hit me yet and it's really insane," French states after I congratulated him on his first headlining tour this coming fall. See where he's playing near you on his Bright Side of the Moon Tour.
With a mesmerizing and soothing vocal timbre combined with story driven lyrics, fans from across the whole world are grasping to the music and French's message. The dedicated fanbase that has developed over the years is a testament to the growing success of his career.
Atwood Magazine talked with Christian French about his beginnings, developing as a songwriter, ups and downs of tour life, and how he remains present in his life. Above all, French wants his music to bring joy to those who listen and impact people's lives in a positive way.
Listen: "head first" – Christian French
:: A CONVERSATION WITH CHRISTIAN FRENCH ::
Atwood Magazine: I wanted to talk first about your background a bit. You started out posting cover videos on Soundcloud in high school and gained a bit of a following in that aspect, so how do you think starting out in that way has helped with your music today?
Christian French: I would go on Youtube and figure out the chords on the piano to the [cover] songs and just go through it until I got it. Then I would start singing with it. I was posting those for a while. I think just by going on Youtube and learning chord after chord, it kinda gave me the full scale of the piano. I'm not an expert or anything but I can mess around enough to create my own chords and I think doing those covers allowed me to get good enough at piano to start making my own music. Every song that I make nowadays starts with me just on the piano messing around with chords, until I find something I really like, and then kinda start adding lyrics and more to it until it becomes a complete song. I would say it has a huge impact on how I do things nowadays.
Who were your earlier influences at that time in your life? Who would you say that you look up to now?
Christian French: I've always really been into John Mayer. I grew up listening to him on my boat. That was probably the first music I ever listened to and I've been listening to him ever since. I love the way he writes. I love the way that he thinks about things. Gavin DeGraw had a huge influence on me when I was growing up. During the time I was doing covers…do you know who SoMO is?
Oh yeah, I'm definitely familiar with him!
Christian French: Anyways, he was doing this thing where every Friday he would post a cover of songs that he did, and I just thought it was the coolest thing ever. That was the same thing that I was doing except he was doing a full studio production of a cover. So his music had a big impact on me during that time when I was coming up. I actually covered a lot of his covers which is funny. I've always been into smaller artists. Do you know who Jaymes Young is?
Yes! I've heard the name, yes.
Christian French: Awesome, I've covered a bunch of his music. I definitely went through phases where I just covered a bunch of the same artist.
When did you discover that you wanted to start to write your own music? And pursue music in a different way of how you started?
Christian French: After like a year or two, I kinda got the itch and was like, "alright, these covers are cool but I think that the only way that anything is going to happen with music is if I start to write my own stuff." It just so happened that I knew a couple kids that got a hold of me just through music. They were posting covers as well, and one of them had a studio, so I just started going over there. We didn't really know what we were doing but we just tried. My first song that I wrote took months to write just because you've never written one, you have no idea how it goes. Everything sounds horrible that comes out and I just pushed through it. To me, the feeling of completing an original song was a lot more rewarding than the feeling of just completing another cover. That's kinda why I got hooked on writing my own music.
Your debut single, "Fall For You" charted on Spotify for the US Viral Top 50 a few years ago, which put your music on the map. You were recently a full time student at Indiana University and when Chelsea Cutler invited you to open for her on her 2018 fall tour, you kinda took the leap of faith to make music a full time thing. Your life has changed a bit since doing covers on Soundcloud, so overall how has this journey been for you so far? Can you tell me a bit more about your story, and if there's anything I missed?
Christian French: Yeah, "Fall for You" ending up on the viral charts was just the craziest thing. That song, we put up on Soundcloud originally. Only Soundcloud. Then, after a couple days, people told us to put it on Spotify and so we did. I wasn't expecting much because it was my first song. I didn't really have a name for myself and next thing I know, I'm checking my streams and it's like going up 25,000 per day. Then 50,000 per day and I'm just like, "what is going on?" I got the news that it was on the list and that to me was the moment that I was like "okay, like this is what I want to do. This is really insane."
I didn't know that I could even do this, but you know it was a really exciting and encouraging start. I'm very thankful for it because it automatically got me some traction and got me some fans. The next couple years were just battling, trying to find time to work. I worked with this guy Triegy, who made my first four songs with me. I was a science major and he was a business major, and so we were on the exact opposite schedule. Literally, we would find time to work maybe one day a week. I would mostly just sit in my room, like lock myself in my room, and try to write all these new songs. A lot of which were just thrown away, just because my inspiration in a blank, tan, college room was just so low. But we did it and it cool working with him and I got a hold of my managers in LA and they told me to come out to LA. I did and started making music out there with Dru Decaro, who made pretty much all of my "natural colors" EP. That totally brought things to the next level. By the time Chelsea asked me to go on tour, it was a surprise and obviously I'm thankful for it, but it was just kinda one of those things where I felt like it was supposed to happen. It sounds like this big crazy thing that I dropped out of school and everything, but it never was that way for me. It was just like, "yea this is what I'm supposed to do". I can't go on a tour with Chelsea Cutler whenever. I can go back to school whenever. To me, that was the obvious, right choice, and now I'm here.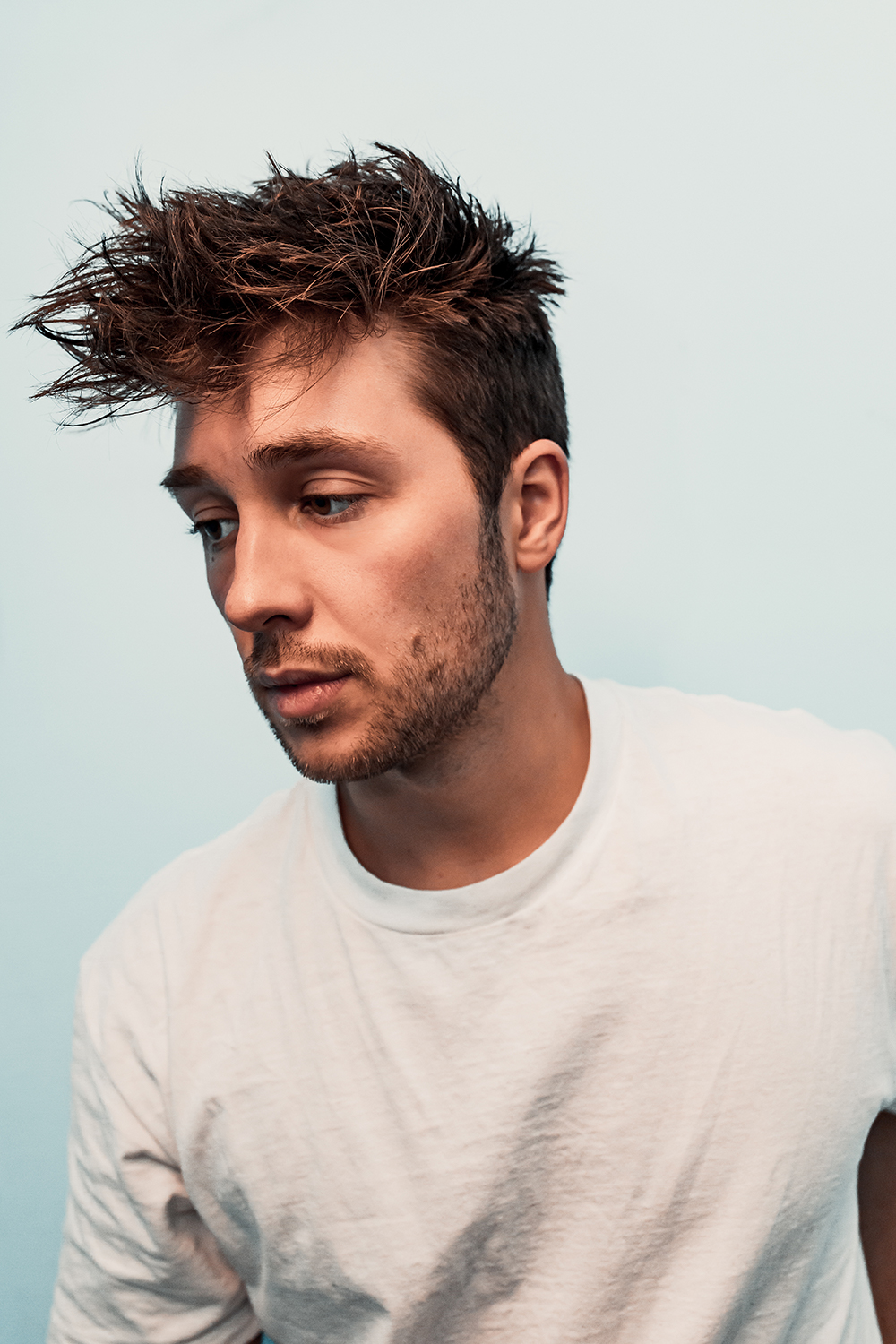 Now you are going on your first headlining tour and have also released some more singles recently, so it seems to be working out for you pretty well!
Christian French: Yeah, it's cool! A lot of the venues that I'm playing are the same venues that Chelsea and I played at, so it's going to be really cool to be back there. On the other side of things, with not just being the opener, but having the shows be mine. I'm so excited.
You opened for Quinn XCII recently as well. What has been your favorite parts and least favorite parts about your tour experiences?
Christian French: Ah, man. Pinpointing one favorite thing is really tough, just because obviously the shows are incredible. People singing your words. The cool thing about the transition from Chelsea to Quinn was the Chelsea tour was her believing in me before a lot of people knew who I was. Not a lot of people knew who I was while I was singing and opening. During Quinn's tour, a lot more people knew my stuff and it was really insane to hear people sing my words back to me.
We had an Indiana show, which is where I'm from, and it was the first show of tour. I walked out to my song, "By Myself" and everybody was screaming it. The most nuts moment was probably my very first minute on stage of the whole tour. But you know, just talking to some fans who have been supporting me for a couple years now and finally getting to see them and hangout and meet them and talk to them. I always say, every meet and greet, no matter how bad of a show I have or bad of a day, I come out of meet and greets smiling and in the best mood ever. Just because, my fans are a bunch of people just like me who just want to be positive and show love. It's just so cool to me to see it all come together like that.
I guess going on the other side of things, my least favorite part. I don't want to sound ungrateful, and like I said I'm so thankful for all these tours that I have been on but you know this last one with Quinn was two months long. Two months is a long time to be in a tour van. I love my crew to death and I was with Ashe's crew as well. I love all these crews to death but I'm sure everyone would agree that just being in the same van with the same people gets a little tiring There was some days where you just really miss your family and you really just want a second to step back but then you are like "wait im on tour, and I'm doing this for a living. What am I complaining about?" It's kinda a blessing in disguise. The days that I really wasn't feeling well, I had to pull it together and get on stage anyway. That taught me a lot about getting over stupid stuff that I'm just being kinda selfish and stupid about, and giving that up because people are coming here to see me every night and seeing Quinn. That was a worst part that turned into a good lesson if that makes sense? It totally made me realize that I just need to suck it up sometimes. I'm trying to think of a better way to say that but that's what came out.
I mean, I totally understand that. You were around the same people for that two month leg that you were on. Obviously, it drains you out a lot too. Playing every night and trying to get people to know you when you are opening.
Christian French: Yeah, you just get really caught inside your head sometimes as well. When you are at a place where no one has ever seen you before, you expect the same energy as your hometown show, and make up these scenarios in your head and you just have to forget about it.
During some of these show dates you played a few new songs that have since then been released, so I wanted to talk a little about your latest single "head first". It's a bit different sounding than stuff you have released before and you worked with Andrew Luce on the track. How did the song come about? What was that process like to work with him?
Christian French: So, this song came about…We were working on a different song that I brought to him. We both had been messing with it for two days and weren't really feeling it. We were like "man, let's just try something new, we have a couple more hours left in our session. Let's try something new." I went to the restroom and while I was washing my hands, I heard him start playing this guitar rift. I scream from the bathroom "That's pretty cool!" and he just laid it down.
It was one of those moments where we just were both in the zone, so he locked in on  production while I was starting to write. By the time that two hour session was done, we had written half the song and laid it down. What you hear on the song today is the same vocals that we laid down that day.
I really really liked how he had started the song and knew how important it was. I went home and spent the next couple weeks writing the perfect second verse and then came back to it, and we crushed it the next studio session. I wish there was more to it, but this was one of those songs that came together and felt right. We didn't feel like we had to mess around and change a bunch of things.
Would you say that your overall creative process is kinda like that or do you think it differs from time to time? It was a song that came about very spontaneously, so what would your overall creative process look like? What goes on in your head when creating a song?
Christian French: It's kinda different. It depends. Like I said, most of my songs start with me on the piano and I'm playing some chords and I end up finding some chords that I really like. Then, humming a melody to it and once I find a melody I start kinda mouthing the words that I think will fit there. Then I'll go from there and kinda puzzle piece it together with a story in mind. I think that's a really important part of my writing. Having a predetermined story. If not, I'm aimlessly trying to fit words for no reason. That's one of the ways.
Another way, that is kinda more recently started because I started writing in a journal, is writing a journal entry and having a sentence that really pops out to me. Or [there's] a word or a set of words. I circle them and bring them to the next page and start elaborating on them and putting down all the details I can about the subject, thing, or person. Then from that, I build the outline for the song. I'll go to the piano and start messing with it from there. It usually starts out really raw with piano and vocals. I'm not usually sitting in front of a fully done instrumental trying to write to it, that just doesn't work for me.
You have worked with a couple producers over the years, what have you learned working with different people? How do you initially become comfortable and vulnerable to work with them?
Christian French: That's a really good question. The beginning of my career was with Triegy. We did my first four songs together. Then from that, I worked with Dru Decaro for a year and a half. Pretty much only him [during that time] besides a few sessions here and there. To me, it was like I really got locked in to know this one producer and find out what works for us and what doesn't. I don't really know exactly what a lot of artists do for little details in songs, like if they just let the producer go wild or if they are there for every part of it. My thing has always been that I have to be there for pretty much every aspect of the instrumental that gets made. I love to see how Dru puts stuff in and what detail he puts on a song to make it sound the way it does. I just really made it a point to carefully watch, just so that I can learn in the future. It's come in handy a whole bunch of times where he puts something down and I say "well why don't you try this with this sound?". We really found a way to communicate with each other. Through that, I think it's helped me in a lot of other sessions and has made me kinda mature enough. It's made me be able to be in these rooms with other producers and give my point of view. To have them know what I am talking about instead of it being nonsense. I think a really big part of it, that I have learned, is that you have to go into it with a good attitude because if you don't have a good attitude, you feel it and then other people can feel it. Then, they don't want to be there and you don't want to be there and you just don't put something good down. The energy is everything. If you're going and really excited about something, then the producer and the writer are going to be really excited about it and they are going to be into it. They are going to be trying their absolute hardest. I just got done with an eight day writing camp and we wrote eight songs in eight days. It was a whole bunch of different producers and writers, and I definitely found who I work with best. It's all kinda based on the energy and how it works.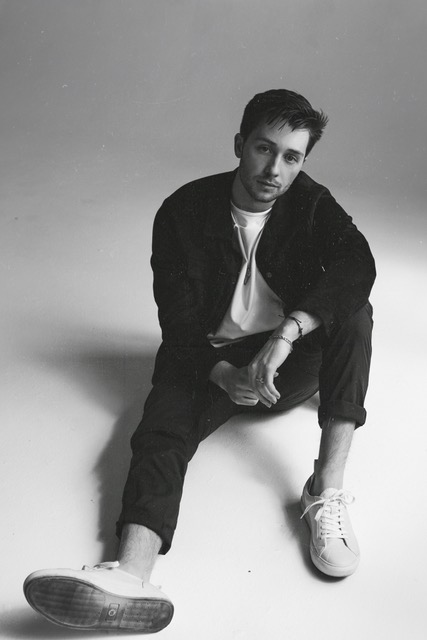 I briefly mentioned before, but you have released a single in March, April, and May of this year Are these off of a new project? Maybe for the tour this fall? What's next for you and your music?
Christian French: Yea! You totally got that right. Those first three songs are singles to a project that I am finishing right now. The tour is called Bright Side of the Moon Tour for a reason, and I'm going to leave it at that. We've pretty much got this project mapped out and we're starting to map out the next one. We already got a couple songs for the next one. We are just trying to get ahead of schedule because a lot of people don't really know what goes on behind a song. How long it really takes to make a song. You start a song and you post it on your story and someone wants you to put it out. Which I love! I love the enthusiasm, I love the energy, but there's just so much detail that goes into getting the exact version of the song that you want. Going down to the smallest, pettiest, littlest details, that get your producers super mad at you.
It's really good to just have a bunch of songs in the system, so that they can just keep coming out consistently, because when you are just focused on one song, you kinda put all your marbles in that basket. Then, once you finished that song, it's kinda like "okay cool, we can put it out. Now let's start this next process of this next song", and it just takes so long. That's been a really big learning curve for me. I used to be focused on one song at a time, but we have been having big groups of songs that we focus on all the time. I'm just really set on getting music out on a consistent basis because I kinda took a big gap between some of my songs and it really kind of hurts you, just with progression. I'm making sure that this doesn't happen again.
You have over 1.6 million listeners on Spotify at the moment and have been featured on Spotify curated playlists, like New Music Friday, for one of your newer singles "breaking all the rules". That must be a very surreal feeling. How does it feel to know that your music reaches across the world?
Christian French: Ah, man. It's just insane. When I first started making music, one of my goals was getting on the New Music Friday playlist. Thinking "Man, once that day comes, shit's going to be crazy". But going with that, like I said earlier, as I'm doing this whole music journey, there hasn't been a moment where I'm like "this is it. I've made it". It's just like "alright this happened, which is incredible. I'm super thankful, but I gotta keep going". You know what I'm saying?
It just all feels like it's supposed to happen. But, getting direct messages from people in Europe, Brazil and all these places, it just blows my mind because I'm just some normal ass dude from Indiana making music because I love it. People are really getting the message and it feels really good that it's not just people in the midwest of America. It's people across the whole world. That's just a really good, promising feeling for me going forward because I want the message to have that much of a reach.
How do you remain present in a time in your life when things are really taking off for you? How do you clear your headspace?
Christian French: I love this question. It's so so so hard to not take off in one direction or the other. When things are going super well it's easy to get inflated and think I'm super cool. But then there is the other way when things aren't going exactly how you want it and you get super down on yourself. You are like "why am I not good enough", is pretty much what you are thinking. It's just really important to have time to yourself and take a step back. I've tried to make it a point to find time to chew on my own thoughts because if you are going all the time and always around people, you never have that time for yourself. There's always someone's influence in your conversation or in your mind instead of completely just you thinking. I try to meditate everyday, but if I can't find the time, then it's not the end of the world. Whenever I feel that pressure coming on, either good or bad, I really take the time to meditate. I read books now. That's something I found out, being on Chelsea's tour, that really helped me grow as a person. Listening to podcasts, going to the gym. Just sometimes taking a look around and being like here in the present moment. Just being conscious of the term present moment and I think that's really helpful. It's one of those things that I really wanna start to portray, not specifically in my music and songs but for me as a person. Helping people with that because I've had some people that have really helped me with that and I want to pay it forward.
Watch: "heavy snow (Official Live Music Video)" – Christian French
I love that answer. Lastly, what about all this makes you the happiest and at the end of the day what do you want people to get out of your music?
Christian French: What makes me the happiest is just messages about the positive impact that I've had on people's lives. "heavy snow" was a kinda really deep cut for me. It meant a lot to write and I've really put a lot of energy in that song. People really got it and were telling me how much it helped them and helped them to know that they are not alone. Going beyond that, people have just said that my music makes them feel a certain way and really brightens their day up. Honestly, that's all i could ask for. For my music career, I'm focused on spreading positivity and love and just hearing people be positive and just provoking more love out of them, is all I could ever ask. That's all I could ever really want. It doesn't matter that I become some huge superstar, as long as I am just impacting people's lives in a positive way.
— —
? © Christian Sarkine
:: Stream Christian French ::