Every Friday, Atwood Magazine's staff share what they've been listening to that week – a song, an album, an artist – whatever's been having an impact on them, in the moment.
To celebrate Black History Month, this week's weekly roundup features some of today's most exciting Black artists, including Joy Oladokun, Janelle Monáe, Lizzo & SZA, Bluphoria, Dreamer Isioma, Jhené Aiko, Samara Joy, Hannah Jadagu, Enumclaw, Nite Bjuti, tobi lou, & Kevin Ross!
•• •• •• ••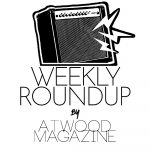 :: "Changes" – Joy Oladokun ::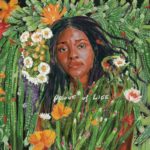 Joy Oladokun was a personal favorite long before the major label record deals, the headline tours, the features and collaborations – and if she wasn't already the voice of a generation then (I would argue she already was), she's definitely stepping into that role now. The Nashville-based singer/songwriter has always had a way of not only bringing listeners intimately close to her and her world, but also building bridges that connect with something deep inside every one of us. That singular talent has only grown stronger over recent years, and it's shining brighter than ever these days as she ramps up anticipation for her forthcoming third full-length album, Proof of Life (out April 28 via Republic Records / EMI Records UK).
Following last year's singles "Keeping the Light On" and "Sweet Symphony" (ft. Chris Stapleton) (as well as a slew of other singles that won't make the album's standard track list, but will show up in its deluxe version), the achingly raw "Changes" arrived last week alongside more album details and confirmed global tour dates supporting John Mayer, The Teskey Brothers, and Noah Kahan – most of which are already sold out.
A gorgeous, glistening song built around a few tender acoustic guitars, softly smoldering horns, and Oladokun's golden, emotionally charged voice, "Changes" is at once wistful and hopeful: A heart-on-sleeve confessional that feels more cathartic than it does embroiled. "I hate change, but I've come of age, think I'm finally finding my way," Oladokun proclaims at the start, her words resonating with profound warmth and sincerity. "Danced with chaos, every occasion, looks me up every day. Even when I'm tired and low there is gold in this river that is carrying me home." Here she leans inward for meaning and strength to guide her in her worst moments; in spite of the world's often unbearable weight, she's always got a reason to persevere and carry on; to seek the light in the darkness – a notion she further explores in the song's second verse, where she drops this poignant, breathtaking rhetorical question: "What it's like to hope again and again, knowing that heartache's gonna be there 'til the end?"
For all its soul-stirring, tear-jerking wonder, "Changes" is a comforting song of staying power, belief in oneself, and belief in one's causes. Oladokun hits her high in a catchy and cathartic singalong chorus that aches as it shines:
Newspaper says the world's on fire
People yelling and the water's rising
It's easy to feel kinda anxious
Yeah, we've thought it was the end of time
We're still holding on and we're still trying
Life's always been a little dangerous
But I don't wanna stay the samе, so
I'm tryna keep up with the changes
I'm tryna keep up with the changеs
This world will eat you up and spit you out if you're not careful. It's far easier to get lost than it is to be found, but that's also why a song like this, that nakedly recognizes just how hard life can be, can resonate so deeply for so many people. Oladokun calls Proof of Life a collection of "helpful anthems," and "Changes" is the proof-point of that statement. "I hope this resonates with anybody who feels normal and needs a little musical boost to get through the day," she adds. "I'm average. I do this job because I love what I do. I put so much care, craft, and intention into it. I'm making music to live to."
She sings not just for herself, but for all of us. A beautifully raw song of strength and self-determination, "Changes" is an anthem for the every day – and Joy Oladokun is, without a doubt, the voice of a generation.
Was a baby during the L.A. riots
And I've seen cities burn again
Cried for the innocent a thousand times
And people still don't understand
What it's like to hope again and again knowing
That heartache's gonna be there 'til the end
Newspaper says the world's on fire
People yelling and the water's rising
It's easy to feel kinda anxious
Yeah, we've thought it was the end of time
We're still holding on and we're still trying
Life's always been a little dangerous
But I don't wanna stay the same, so
I'm tryna keep up with the changes
I'm tryna keep up with the changes
:: "Float" – Janelle Monáe (ft. Seun Kuti & Egypt 80) ::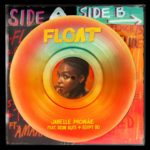 Janelle Monáe is killing it in the spotlight right now! The Glass Onion: A Knives Out Mystery star is returning to music with her new and upbeat single, "Float." After teasing the song on social media, she finally released "Float" on February 16, 2023, featuring Seun Kuti and Egypt 80. The brass filled track is about overcoming enemies and radiating in one's success.
She opens the single with the repeating line, "No, I'm not the same," letting the message of the song begin to form. But as she ends the intro with the line, "I think I done changed, yeah," not only does that message break through but the beat picks up and is filled with energy. She sings, "I used to walk into the room head down/ I don't walk, now I float." Boosting with confidence, she effortlessly switches between singing and rapping. "I'm countin' my blessings, we ain't stressin', just look at this glow. I got that magic, I'm really prepared for whatever, whenever so who want the smoke?" With witty bars and a silky flow, the rhythm is catchy and smooth. You are guaranteed to be singing "Float" for the next couple of days after listening to the soothing and fun track. She even ends the song with a toast.
Alright, I have a toast if you're willing to repeat it (Yeah)
Repeat after me (Alright)
To the lives we lead (To the lives we lead)
To the dreams we chase (To the dreams we chase)
To the moments that we make (To the moments that we make)
And the f**ked up shit we can't erase
(And the f**ked up shit we can't erase, woo)
:: "Ain't Got Me" – Bluphoria ::
Utilizing the guitar tones of '90s surf rock bands of the past and tender lyricism, Bluphoria's "Ain't Got Me" will have you banging your head along for hours.
One of the highlights of the track is the juxtaposition between the verses and the chorus both lyrically and sonically, the first verse features pleading lyricism like "I would go to hell and back for you/ That's just what I'd do/ If you need me to" with a calming, looping guitar pattern accompaniment. The chorus on the other hand masterfully picks up the pace with two strong beats thats cause the instrumentation to cut out and frontman Reign LaFreniere's belting, begging, confident vocals ring out, "You got everything but you ain't got me, I just want the right to hold you tight tonight."
The grit in the guitar becomes harmonically synonymous with the vocals which make you truly transcend with the song. If the lyricism hasn't sold you yet, wait until the guitar solo kicks in! The expertly executed guitar solo is groovy, drawing and all consuming.
:: "Special (Remix)" – Lizzo feat. SZA ::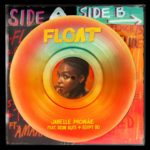 I probably won't get a chance to catch SZA on tour (tickets are going for a minimum of $280 at the TD Garden in Boston, where I'm located– ouch!) But I can still express my fandom for SZA in other ways, including by giving a shout-out to her fantastic contribution to the remix of Lizzo's single "Special," which dropped earlier this month.
It's great to see two of the top African-American songstresses of the past decade complement each other vocally this well. Plus, when they take turns singing, "In case nobody told you today, you're special" to each other, you can feel the genuine friendship seeping through. Combine that with their fantastic creative chemistry, and you've got a collaboration worthy of a shiny glass case.
:: "Technicolor Love" – Dreamer Isioma ft. redveil ::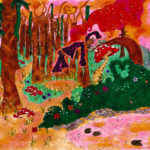 The third single off Dreamer Isioma's forthcoming sophomore album confirms what we've known for a long time: That 2023 is their year. Released February 24 via AWAL, "Technicolor Love" (featuring Maryland hip-hop artist redveil) is a stunningly psychedelic, wonderfully woozy, and all-consuming immersion into the artist's heart, mind, and soul. Following last year's singles "Dumb in Love with You" and "F*ck Tha World," "Technicolor Love" is a contemplative reflection on intimacy and relationships. "She is my technicolor lover; she is my technicolor love," Isioma sings in the chorus, their voice melting with hypnotic grace. "She f**kin' hates me, but I like it; she f**kin' hates me, but she's mine."
That's why she hits me up at night on the phone
Are you home? I'm alone tryna
She is my technicolor lover
She f**kin' hates me, but she's mine
She f**kin' hates me, builds me up just to break me
I love it when she choke, slams, undеrtakes me
I love it whеn we hold hands
I said, "I love it when we hold hands"
And I love it when we slow dance
I never knew I'd be someone for romance
Before I met her love was difficult
"Sonically and lyrically, 'Technicolor Love' is a solid single to represent my upcoming album," Isioma shares. "This is one of the freakiest, trippiest beats you'll ever hear… The visuals tell an important piece of the album's story." The alluring soundtrack to our freakiest, most kaleidoscopic dreams, "Technicolor Love" is a must-listen – and yet another intoxicating display of Dreamer Isioma's fast-rising prowess.
:: "2002" – Enumclaw ::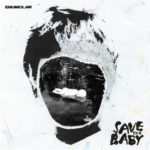 Enumclaw is a city in Washington state that is roughly 28 miles from the city of Tacoma, where the band, Enumclaw, calls its headquarters. According to Wikipedia and Native American mythology, Enumclaw is a Sahaptin word that translates to "he who makes noise" or "thundering noise," and whether or not the band had that in mind while naming themselves, it feels appropriate on several layers.
In 2022 the band released their debut album, Save The Baby. With a mix of indie rock, alternative rock, and grunge inspired tunes, Enumclaw feels like a blend of Dinosaur Jr., Sebadoh, and Oasis – a comparison they proudly embrace according to their Bandcamp page. While the album covers an array of sounds and feelings from front to back, "2002" is a definite standout. "2002" is a downcast and hazy indie rock jam with catchy melodies, fuzzed out guitar hooks and leads, and a simple, but consistent rhythm section. On top of everything, frontman Aramis Johnson's vocals are pronounced and reflective, "As soon as I open my eyes and the sun starts to shine on my face, I think of all the ways that I can be bad today."
With all of the band's references to throwback indie rock aside, Save The Baby is a strong debut album that feels inspired and never held down by its sonic predecessors.
:: Chilombo – Jhené Aiko ::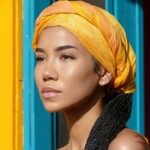 The most blissed out record of 2020 was Jhené Aiko's Chilombo. For those who have heard the music of Jhené Aiko, know that she has her own genre. For the rest of you who are in doubt, I suggest watching her NPR Tiny Desk Concert (quarantine edition!) to hear how her music is an extension of her soul.
Chilombo mixes a break-up, self-discovery, sex, letting go, and unconditional love, and makes a complete musical tapestry. Aiko follows diligently in the footsteps of Quiet storm but also makes it her own; the jazz-influenced music lulls in the background giving Aiko's voice to inhale and exhale. Aiko included sound bowls amongst the other instruments on the record, creating a dreamy and meditative state, which you can feel throughout the album. Chilombo feels like an expression of curiosity and a lesson in following your bliss.
:: "Nostalgia (The Day I Knew)" – Samara Joy ::
Whoever said jazz music was a washed up genre has clearly never gotten the chance to listen to Samara Joy. As a signee to the legendary Verve records, Joy's discography sits upon a shelf right next to those of Jazz legends — such as Ella Fitzgerald, Billie Holliday, and Nina Simone — but rest assured, this musician confidently holds her own amongst this star-studded roster.
The recent Grammy winner elegantly puts her own spin on the great American songbook with every song she releases, covering both jazz standards and writing her own original lyrics over classic melodies. "Nostalgia (The Day I Knew)" is a perfect example of this vocalist's sheer prowess over the jazz genre. After taking a course with trumpet master Jon Faddis at SUNY Purchase during college, Joy was inspired by Fats Navarro's solo from the original 1947 recording of the track, and penned her own lyrics to the tune. Singing from the point of view of Navarro himself, Joy takes listeners through this endearing recollection of the beginning of a romantic relationship.
Joy's rich, velvety vocals dance over a glowy jazz guitar line; her masterful vocal agility emphasized by every passing phrase. Reminiscing upon an initial meeting, she sings: "Nostalgia hit me as I recall the day I knew that I loved you / You passed me by on a starry night, how could I forget, you were stunning / A vision of perfection, heaven's very essence / That you were, a shining star to me." Weaving a wistful narrative of a beautiful moment that is now lost to the past, Joy seamlessly connects jazz of the past to the present day; demonstrating the true timelessness of both the genre itself, and her brilliant artistry.
:: "Illustrious Negro Dead"- Nite Bjuti ::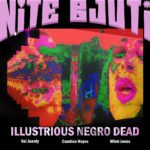 Alluring Afro Caribbean female trio Nite Bjuti have concocted a passionate offering in "Illustrious Negro Dead." The track is a powerful plea that the lasting legacy of Black artists not be forgotten. The eclectic arrangements of heart-pounding drums and shakers create a bold intensity that is masterful and magnetic. The trio took inspiration from influential writer Zora Neale Hurston's unrequited letter to W.E.B DuBois. Lead singer Candice Hoyes reveals, "Although we improvised these words in the studio, they resonate this week. Art is meant to break the cycles of oppression and offer new ways of being."
Nite Bjuti crafts a colorful sonic exploration fusing jazz and electronica. The unique group is made up of Candice Hoyes, Val Jeanty and Mimi Jones. The threesome radiates warm, textured vocals gliding atop bass and hypnotizing Haitian drums. That blend is pure intoxication instantaneously drawing listeners in. "Illustrious Negro Dead" has that same compelling quality.
:: Non-Perishable – tobi lou ::
From bleach-blonde space buns to fluorescent parkas and crystal-embellished sunglasses, tobi lou is an artist as visually striking as he is sonically. Having gained virality for the Adventure Time-inspired single, "Buff Baby" back in 2018, lou proves that his aesthetic, energy, and innovation have not at all faltered on his most recent effort, Non-Perishable.
Nigeria-born, Chicago-bred rapper, singer-songwriter, director, and producer tobi lou (born Tobi Adeyemi) returned with the long-awaited release of his second full-length mixtape on March 11, 2022. Non-Perishable spotlights the artist's exploration of love, loss, and ego with driving trap rhythms and lush R&B soundscapes; that's without mentioning the guest appearances made by T-Pain, Jean Deaux, and CHIKA, who further highlight lou's confident, charismatic musical persona and genre-defying sound. In the rapper's words, "Sad stuff doesn't have to sound sad," which clearly comes across in his signature fusion of heavier subject matters with bubbly, bold beats and multi-layered production throughout the record.
Never straying away from the playfulness and fun that makes tobi lou, well, tobi lou, the artist expands his scope by drawing inspiration from human connection, taking not only his music but the genre of hip-hop to an entirely different realm. This all being said, lou effortlessly proves that his artistry is, without a doubt, Non-Perishable.
:: "Show & Prove"- Kevin Ross ::
Ever been so entranced by a fresh romance that you start thinking of a million different scenarios in your mind? Kevin Ross' "Show & Prove" is all about ditching those wild fictions and embracing the real thing. The intoxicating track is soaked in atmospheric arrangements that take you to a whole other world. The sensual serenade glows with shimmering sonics and a rich, delectable tone. With lines like "Miss me with fantasies, I hate imagining, rather it happening all on top of me," he speaks to the desire for the reality and not the daydream.
Ross possesses a smooth R&B style that is highly hypnotizing. His previous tracks "Sweet Release" and "Look My Way" made huge waves topping the charts. This song has that same suave air and silky quality. After hearing the heartfelt offering you will be ready to be shown exactly what you have been searching for.
:: "What You Did" – Hannah Jadagu ::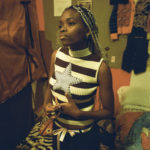 Searing guitars rage and drums pulse a heavy beat as Hannah Jadagu's first song of the year gets underway, hitting hard and cutting deep as the Texan indie rock artist reckons with a relationship's dirty destruction. "Why try to be the one that you can fall on? That night I lied, I hate it when you sing!" she sings at the start, addressing someone we can only assume to be her now-ex. "… I don't want to talk to you again." Released February 22 via Sub Pop Records, "What You Did" is the crushing lead single off Jadagu's forthcoming debut album Aperture, out May 19 – not to mention a resounding display of the singer/songwriter's talents as a lyricist, a vocalist, and a guitarist.
Sometimes, it helps to let it all out in a furious flurry of feverish sound (try saying that ten times fast) – and that's exactly what Jadagu does on "What You Did," building emotional and sonic tension and spilling it in a heavy, hearty furor. Her words ache as guitars tremble and quake alongside her; the product of pain, "What You Did" is taps a nerve, leaving us exhilarated and exhausted in three minutes flat. With this resounding expression of intimate emotion, Jadagu sets the scene for what promises to be a cinematic, must-listen debut.
Say your favorite line
Choose your words just right
I know what you did
Hey, did you even try?
Took my name to sway my mind
I know what you did
Know what you did
I know what you did…
— — — —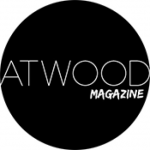 :: Weekly Roundup ::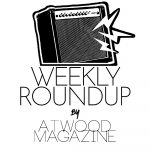 ---
:: This Week's Features ::
---