Goth Babe's voyaging has provided inspiration to produce mesmerizing music, within the comfort of his tiny home.
— —
Griffin Washburn is the mind behind Goth Babe, creating spellbinding music inspired by the outdoors while living a vagabond lifestyle. "Weekend Friend" (2019) and "Sometimes" (2018) may be familiar tracks, having amassed over 45 million streams on Spotify collectively. Having the freedom to be creative, Washburn produces music in his newly constructed tiny home on wheels.
The songwriting and production process is very natural, creating when he feels inspired by one of his other passions, whether that be climbing, snowboarding, or surfing. Washburn's recent EP release North Coast was inspired by a great surf season over the last summer. North Coast is beautifully hypnotic, possessing a feel-good mood and sound perfect for any trip playlist.
Washburn is living his best life (literally) – living along the coast and creating music. When everything you own and need is with you, there are endless possibilities of when the next adventure awaits. Traveling from place to place can feel therapeutic and home is where you make it. Goth Babe's music emphasizes seeking adventure, living fully, and taking the road less traveled.
Atwood Magazine caught up with the artist to learn a little more about himself, his process, and what keeps him moving forward!
Listen: 'North Coast' – Goth Babe
A CONVERSATION WITH GOTH BABE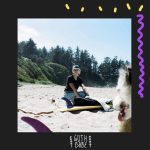 Atwood Magazine: You live a nomadic lifestyle and seem to always be on the go. Are you still outside Portland, Oregon?
Goth Babe: Yes I am! Still in the gorge about an hour out. Planning on moving closer to Mt. Hood this winter.
Where are you from originally?
Goth Babe: Memphis, TN.
What's your music story?
Goth Babe: I picked up a guitar at age 16, got really into blues and singer-songwriter, eventually got into garage punk, and then somehow moseyed on over to electronic. Ha!
When did you decide you wanted to create and release music?
Goth Babe: I hopped into releasing my singer-songwriter songs onto SoundCloud pretty much right from the start. Unashamed!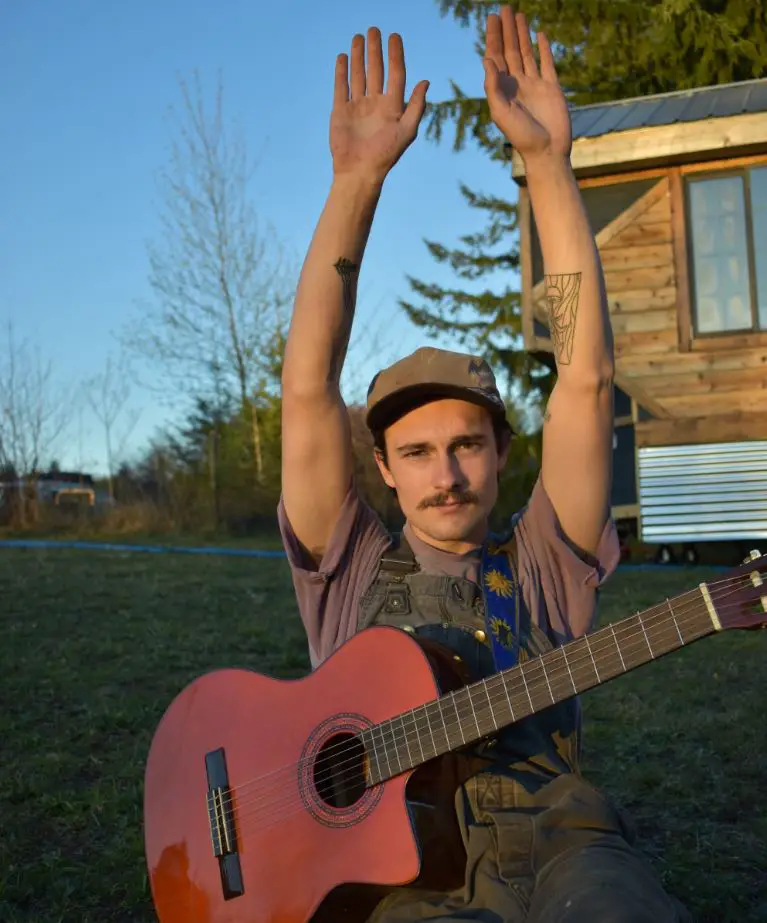 Your lifestyle is definitely unique in the artist world. What are the upsides and difficulties you face traveling frequently?
Goth Babe: I'd say traveling so much makes me miss my girlfriend, Cate, and my dog, Sadie. They make me tick!
How has your vagabond lifestyle changed you?
Goth Babe: It has changed me in the sense that I am extremely appreciative for community. When on the road, I had no one, and honestly battled with loneliness a lot. Settling down some has been amazing for my mental health.
Do you ever think you will settle down somewhere?
Goth Babe: I think permanently yes – would love to live on 50 acres with friends near the coast some day.
Over the last few months, you were working on a little project. Have you been enjoying the tiny home?
Goth Babe: I've really been loving it. To have running water and a shower is NUTS.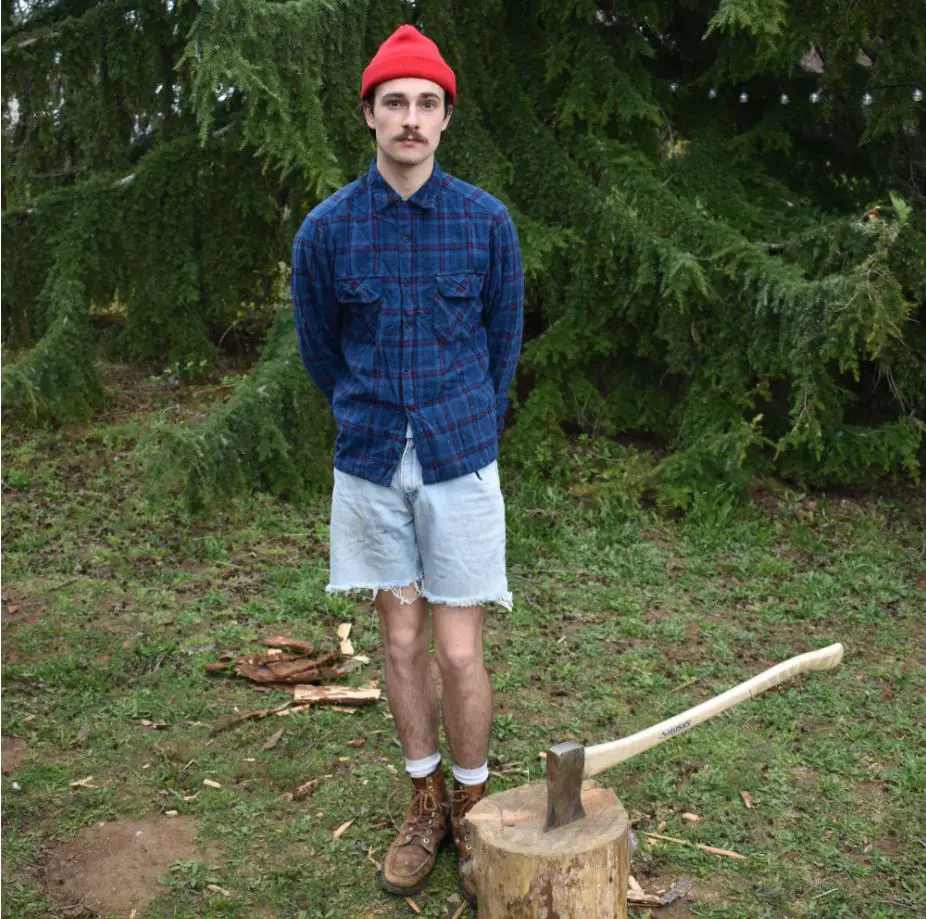 What's your favorite part of your new living space?
Goth Babe: The shower, and my studio that never has to get put away when done.
Let's talk about your North Coast EP. How did this project come about? What's the inspiration behind the songs?
Goth Babe: The EP was inspired by a wonderful surf season this year in Oregon. All the tracks were written this summer, so I only felt it necessary I devote them to the coastal season we're in. The sun and the waves just provided this year. It's been top-notch.
In what ways is the writing and producing process different in your tiny home studio versus in a traditional space?
Goth Babe: The fact that I don't have to put my gear away after every use is awesome. I'm able to start tracks and get back to them a couple of days later and work from there. There's less rush involved which is great.
Is there a particular place where you feel most creative?
Goth Babe: Honestly, after shows. The lack of concerts this year has been hard for me and my writing, but it opens up new avenues of inspiration, which means fresh sounds!
Watch: "Moments/Tides" – Goth Babe
What do you do to relax and recalibrate yourself to get in the creative mode?
Goth Babe: I generally drink a beer and chow down on some hummus.
Your music has such feel-good sonics to it. How did you develop your sound?
Goth Babe: Thank ya! It was probably developed most during my vagabond days. The constant surf and sunshine did wonders to my brain.
Climbing, surfing, and snowboarding are some other passions of yours. Do you think these have an impact on your music?
Goth Babe: 110%. They funnel all the vibes into the music. Music tends to come last so that by the time I sit down and write, I'm filled to the brim with inspo and life.
Who or what has been your greatest inspiration in life?
Goth Babe: My mother. Hands down.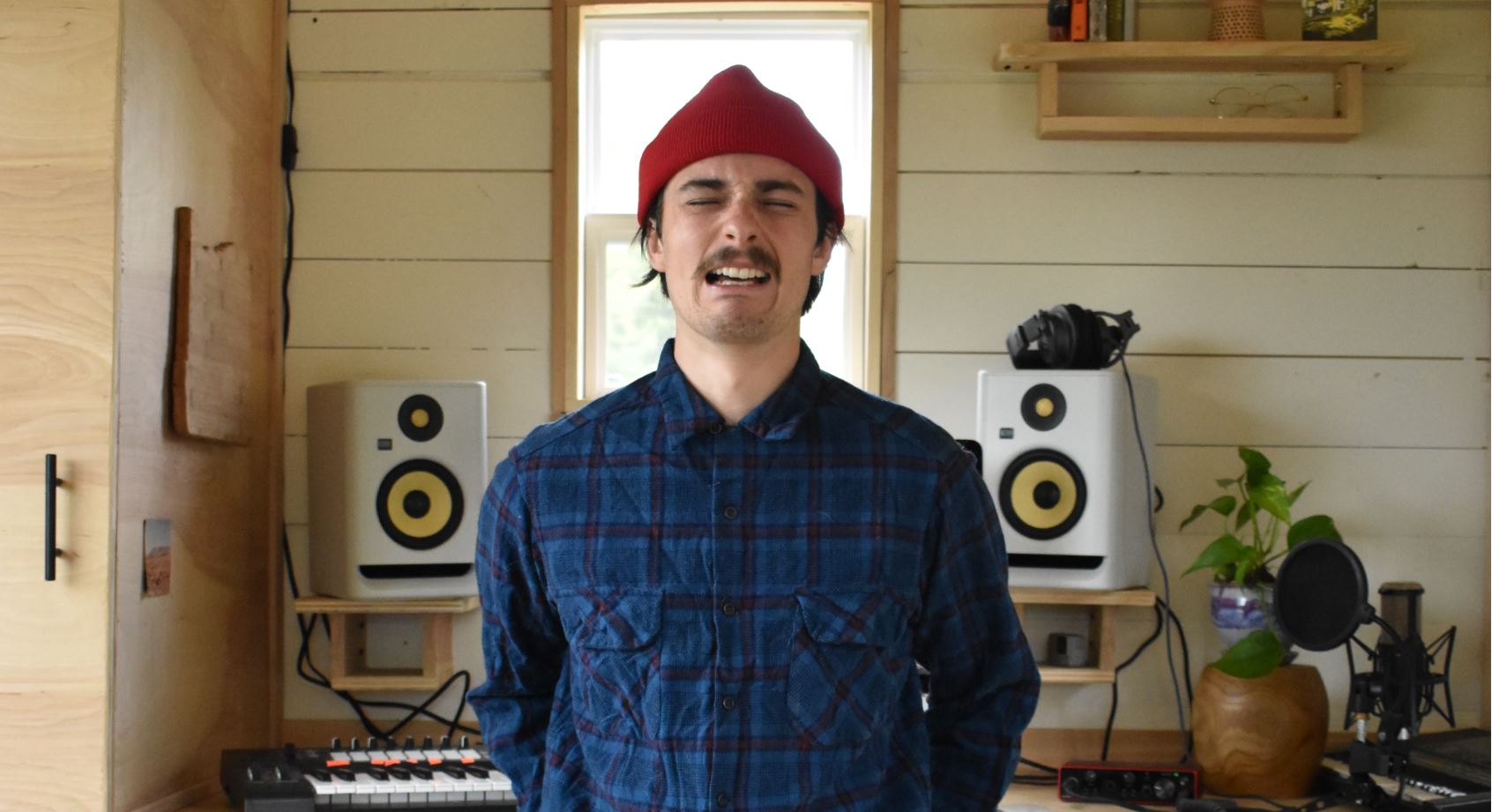 Is there anything that you haven't done yet that you want to achieve?
Goth Babe: I would love to start a nonprofit here in Oregon. I've been dreaming of that recently.
Are you a believer in "home is where your heart is?''
Goth Babe: Yes, definitely. That's why my tiny casa is on wheels!
Finally, I have a few short answer questions: What's in your travel bag? What's the most useful item in your bag? If you could live anywhere in the world, where would that be? Favorite season? Tea or coffee? Sneakers of sandals? Passenger or driver?
Goth Babe: Clothes and a GoPro. Definitely my clean undies, a truck, summer, tea, SANDALS, and driver.
— —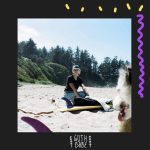 ? © Cate McCoy
:: Stream Goth Babe ::
---