Atwood Magazine is excited to share our Editor's Picks column, written and curated by Editor-in-Chief Mitch Mosk. Every week, Mitch will share a collection of songs, albums, and artists who have caught his ears, eyes, and heart. There is so much incredible music out there just waiting to be heard, and all it takes from us is an open mind and a willingness to listen. Through our Editor's Picks, we hope to shine a light on our own music discoveries and showcase a diverse array of new and recent releases. This week's Editor's Picks features Nicotine Dolls, Henry Jamison & Joseph, Bryde, Adam Melchor, Brian Dunne, and The Grahams!
— —
"Burning a Good Thing"
Nicotine Dolls
My absolute favorite band in this moment is New York City's very own Nicotine Dolls, who shot into our lives last year with their songs "Fake" and "The Madness," which I may or may not have described as "beautiful, disquieting, and mildly triggering" and "a frenetic panic attack fever dream" (hint: I did). Led by charismatic frontman Sam Cieri alongside guitarist John Hays, bassist John Merritt, and drummer Abel Tabares, Nicotine Dolls are polished yet raw, both utterly explosive and impressively controlled: A 21st Century indie rock band we should all be very, very excited about.
Their last single of 2019 is perhaps one of the best examples of just how far Nicotine Dolls can go in capturing cinematic levels of energy on record: Released in November, "Burning a Good Thing" is the musical manifestation of emotional turmoil. Taking cues from acts like The 1975 and The Killers, Nicotine Dolls blaze a path this is unequivocally their own as Cieri balances haunting whispers with shuddering howls:
Here comes a conversation
Pit of my chest the back of my throat
Wasn't a lie when i said you make me happy
You have a nice life
All i would do is tear it on down
Like a drunk in a bar fight
Predictable destruction
It's just same bed same positions
If i lose your breath I'll think of hers
But in the back of my mind
know you're never gonna find it
But in the back of my mind
know you'll never find what your trying to fill
"Burning a good thing on a love I don't know is real," Cieri chants in a feverish, strained chorus. We feel Nicotine Dolls lunge toward this ultimate release of tension, only to fall back – never quite letting go of the burden on their shoulders. With no recourse but to push on, "Burning a Good Thing" continues to build and build, making each successive outpouring more electric and satisfying than the last.
A closer listen to Nicotine Dolls' song shows just how much is going on: Deft harmonies, vocal ahs, nuanced guitar licks, and subtle layers keep the song's background forever evolving. With the help of producers Greg Giorgio and Eric Sanderson, the band give their music that extra tender love and care that helps make every moment feel special, important, and exciting.
"Burning a Good Thing" has been one of my top-streamed songs for some time now, and for good reason: Born out of the heat of the moment, it's a dynamic and unrelenting injection of passion that needs to be heard, in order to be understood. Again, I can't stress it enough: Listen to Nicotine Dolls!
https://youtu.be/ka4gjhkvTkk
"Still Life"
Henry Jamison
Vermont's Henry Jamison continues to be an exemplar of musicianship and lyrical genius. The singer/songwriter's follow-up to 2019's album-of-the-year Gloria Duplex is the five-track Tourism. A collaborative EP that pairs Jamison with another of his musician friends, Tourism's roll-out began last week with the expansive "Still Life" featuring Portland-based sister trio Joseph.
A story of disconnect and loss filtered through gorgeous harmonies, buoyant acoustic guitars, and sweet piano melodies, "Still Life" is a bittersweet eulogy. Together, Jamison and Joseph put to rest a once-brimming, now-vacant relationship. "It's just a field day for a therapist," Jamison confesses. "I was looking for a still life; now it is still-born."
How many of us are guilty of not recognizing a good thing when we had it? "Still Life" captures one of those universally relatable facets of human experience with majesty, humility, and grace. Henry Jamison has once again humanized himself in glorious, exemplary fashion, leaving us to ponder the decisions we make and why we make them.
Bryde has found the perfect mix of grunge and pop on her latest song. A fever dream finely balancing angst with affection, "The Trouble Is" is as enticingly dark as it is full of light. The long-awaited lead single off May's sophomore album The Volume of Things finds Sarah Howells returning to the fore with refreshing poise; in the past two years since the Welsh artist's debut album Like an Island, Bryde has clearly discovered and rediscovered her sonic identity and crafted something not only truly special, but also a complete entity unto itself. It takes only 200 seconds for Howells to establish Bryde as a resurgent dominant force in the indie rock genre.
For the artist, this song speaks to that which matters most. "'The Trouble Is' is about the feeling of affinity I have towards different people in my life," Howells tells Atwood Magazine. "It's about the intangible things that draws us to each other and the idea that many of us are all searching for the same thing, just in different places. Love and connection."
"It's the lead single because it means the most to me and feels most suitable being out in the world at this moment in my life. It's also the first song I wrote for the album,  so it felt like nice synchronicity we could allow to happen."
Listening to this song with the right headphones is an experience unto itself. Bryde's hearty instrumental expansion in the driving chorus is bested by the "hey-ay-ay" vocal sequence that follows, where her voice melts effortlessly into supporting crunch. Like a puzzle piece falling into place, everything seems to fit just right in this song. All I can say is, bravo!
Adam Melchor has grown so much in the three years since we premiered his debut EP. Now a burgeoning presence in the Los Angeles scene, the New Jersey transplant has outdone himself on his third EP SUMMER CAMP, getting back to basics in writing a series of songs that speak to, and come from the heart.
An easy standout in this whirlwind of modern  folk wonder is "30 MINUTES," a spellbinding reflective love song dressed up as a soulful piano ballad. With the melodic warmth of Father John Misty and a one-of-a-kind whimsy, Melchor engages his audience in an introspective journey through connection's nuanced waves. He explores loneliness and longing, patience, filling that existential hole we feel inside of us, and more, singing in a beautifully fluid up-down-up motion that always seems to leave us on a high note.
I know I always refer back to the likes of Billy Joel or Paul McCartney when likening someone to lyrical greats; these are the artists I too looked up to in my formative years, and it's hard not to listen to Adam Melchor and feel the similarities. I sincerely believe Adam Melchor to be a rising star for the millennial generation: He has a way with words that goes past the page and well beyond his own story, speaking to human experience on a deeper visceral level. His vulnerability in "30 MINUTES" and indeed across his nascent repertoire lends his music an air of timeless relatability, to the point where I don't need to know the personal details surrounding this song to understand the emotions that inspired it.
"Getting Wrecked on Election Day"
Brian Dunne
Brooklyn singer/songwriter Brian Dunne captures all of my political anxieties with startling grace on a song that, by its own definition, shouldn't be that graceful. Nevertheless, I find "Getting Wrecked On Election Day" absolutely beautiful, its lyrics as stirring as its melodies are comforting. A storyteller in the vein of Springsteen and Joel, Dunne soothes in a very personal, intimate rendering of individual, social, romantic, and political turmoil. How he manages to combine all of this seamlessly, I still don't fully understand – yet the story is laid out plainly for all to see, hear, and indulge in.
"'Getting Wrecked On Election Day' is a song so direct and autobiographical that it truly makes me nervous," Dunne explains. "I wrote it about carving out a life for myself in a time of political unrest, existential madness, and social chaos; but it also takes on my love of television, my hatred of cover bands, my friends, some drugs, my favorite snack foods, the ten people you meet in New York in your twenties, aging, dying, living, and our evil clown president, though somehow it's only like three minutes long. It is ultimately a kiss goodbye to a decade that was both incredible and insufferable, and whether we liked it or not, it was ours to live through."
Dunne packs a hell of a lot into a fast and fleeting three minutes, but "Getting Wrecked On Election Day" isn't the kind of song you simply listen to once. His lyrics are witty and engaging, and his imagery is startlingly vivid: Having listened to this song a few dozen times now, I feel like I was there with Dunne, making that mess with him as together we got wrecked on Election Day. To that, all I can say is: "Maybe we went a little over the line, but at least we had a pretty good… time."
Mild nihilism? Check. Sublime songwriting? Check. I've never been more fearful of an Election Day than I am of November 3rd, 2020, but at least I'll have Brian Dunne's "Getting Wrecked On Election Day" and his new forthcoming album Selling Things to help get me through the night. Maybe, just maybe, we too will have a pretty good time.
No matter what, we'll have this spectacular song.
"Searching the Milky Way"
The Grahams
Alyssa and Doug Graham may very well be my new favorite couple duo. The rock n' roll pair have an alluring magnetism, especially on the songs off their upcoming third album Kids Like Us. Valentine's Day's love song "Searching the Milky Way" is an easy favorite, with its garage rock riffs and '50s/'60s-inspired vocal harmonies making for an unlikely and equally unforgettable match.
In addition to being the perfect soundtrack to that moment in a movie where a main character suddenly realizes they're in love and has to run through obstacles to profess themselves to that special someone, "Searching the Milky Way" is at its heart just a profoundly cathartic listen. It's something old and something new – retro yet fresh, inspired but wholly original, a 2020s tune that could well be mistaken for a sixty-year-old Billboard #1 single. The song sets the tone immediately, and from then on invites listeners to sing along to its sweetly rollicking chorus:
Baby, you're so high,
you're the brightest in the sky,
you're the lonely sun
that ends my day.
But you only dance at night,
I saw you once or twice,
searching stars along the milky way
With a romance as celestial as this, how could we ever deny The Grahams their well-deserved spotlight? "Searching the Milky Way" shows off the Nashville-based duo's indelible harmonies as well as their impeccable pop and rock chops. It's the ideal preview for what's sure to be a fantastic third album, no matter how many sha-la-la-la-las we get out of them!
— — — —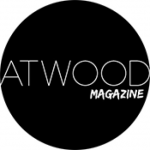 ---