17-year-old New Yorker Chris Mardini struggles with what's next in his intoxicating third single, "Sleepless."
Stream: "Sleepless" – Chris Mardini
---
The word intoxicating is as inviting as it is revolting. We can't help but to go after things and do things that we know may not be the best for us. We do these things because in the moment it's what we want. In the moment it's what feels good. However, it's those same moments that leave us lost and uneasy. Intoxicating. That is the word that best encompasses the feeling Chris Mardini is trying to get across with his latest single, "Sleepless."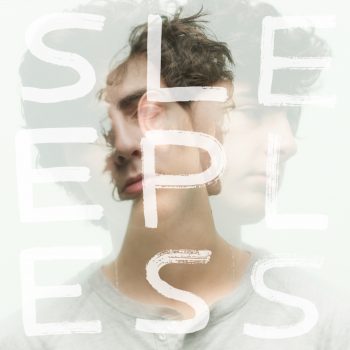 Atwood Magazine is proud to be premiering "Sleepless," the third single from New York City-based seventeen-year-old Chris Mardini. Echoing minor chords with dreary yet piercing vocals introduce the song, letting listeners know the pain and the yearning within Mardini's words are as real as they are heavy,
so here I lie on my side
these sleepless nights
chaos in my head, doused in dye
won't let you win
wrestling, keep wrestling until i give in
so will you call?
i told myself i wouldn't
but i'm sick of staring at the wall
(i guess) it's a resolution for you
Trickling guitar riffs with enchanting tones lead us into the second verse,
I'm so caught up
in these tracks
so help me out
cuz I need a little bit
these nights got me oh so wired
it's like you're feeding my brain
headaches, replays
A powerful guitar solo leads into the final vocals, leaving us almost uneasy and unsure of what is going to happen next, which is exactly how those intoxicating moments can leave you feeling.
i would stay by you
if there was nobody else in the room
"When I first created the melody for 'Sleepless,' along with the basic chords that were the foundation for the song, I just couldn't stop playing it," Mardini tells Atwood Magazine. "The song is based around a guitar riff I came up with that has a trance-like, Radiohead vibe. It made me feel sad, which I really liked. I was just kind of amazed about how something that I wrote could make me feel so strongly — it was an empowering feeling. Playing it live makes me think of the way I felt when I wrote it, which was a dark and isolated place. I was trying so hard to bring back the feelings of being wanted and cared for, even when I should have just let certain things go. I was doing a lot of self-sabotaging, trying to distract myself from the place I was in, and I didn't really think about whether or not my actions would damage my mental state, social life, or my health."
He continues, "The lyrics are a depiction of that and hold so much weight to me. It's so full of meaning and emotion, and the structure of the song is built around that. There's also a big hip-hop undercurrent running through the entire production of it, which was important for me to infuse. The recording process didn't take long at all. Everybody in the studio, from my band to my producer Marc Swersky, was really connected to it and something special happened. Even when it came time to mix the song, Mark Needham sent over the very first mix and we immediately signed off on it. It just felt like everyone got it. We were actually going to go with another single at first but whenever my band and I played "Sleepless" live, there was an undeniable energy in the room. It was like we were all feeling it together. So that's why we went with this song as the single. It's something everyone can connect to in their own way. I think as a teenager, people my age are kind of caught in between two worlds and it's not easy to figure out who you are sometimes. I hope this can be something that makes people feel less alone. That's the message I hope people take away from it."
Mardini, only seventeen, has already made a name for himself, notably in the NYC music scene – and we cannot wait to see what he does next. Stream "Sleepless" exclusively on Atwood Magazine!
— —
Stream: "Sleepless" – Chris Mardini
— — — —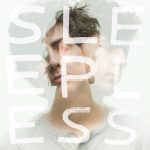 ? © Royce Gorsuch
:: Stream Chris Mardini ::
---