On debut single "Raleigh", Beulahbelle construct a beautiful mosaic of moments and images that lead you from the initial sparks of love to the fading out of a relationship.
Listen: "Raleigh" – Beulahbelle
---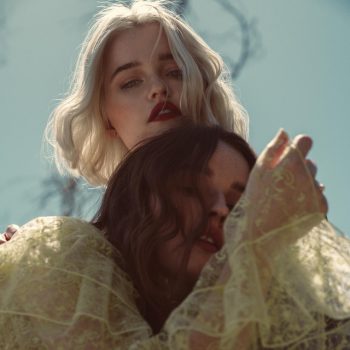 Choosing a debut single is no easy task: it's the first taste the world at large will have of you and your music, it lays the foundations for your public musical identity, and it's what will determine whether will people will stick around for the next thing. In the case of Beulahbelle, "Raleigh" was the perfect choice to launch the sister duo's musical career.
"Raleigh" is a folky and harmonic single that fiddles with your heartstrings. It tells the story of a relationship, spanning from the moments in which two people are in love to the gradual fade out of that feeling, and listening to "Raleigh" almost makes time stand still. In just under four minutes Kaitlyn and Mady Dever introduce themselves as duo with a simultaneously classic and modern sound, lyrics that paint scenes and reflect upon behaviours and lessons learned, and unparalleled, enchanting harmonies.
Watch: "Raleigh" – Beulahbelle
I remember when you used to say you love me
And when you said hello
I remember when you knocked upon my window
You didn't want to go
I remember when you called to cancel the plans
That we made a week ago
I remember the time we woke at five in the morning
And watched the sunrise
The sunrise
I remember when I thought I loved you
But now I don't
"Raleigh" is essentially made of a mosaic of moments. Backed by acoustic instrumentation, Beulahbelle construct their verses around images that show the listener what moment the relationship they're describing is in. At the start there's infatuation, almost a Romeo and Juliet-like scene of one knocking on another's window. As the song progresses, the images transform from rosey and romantic to something less than ideal, eventually ending on the declaration that love is over. It's through these images in the verses that the story is told, and in few words Beulahbelle manage to construct a beautiful collection of scenes that, when woven together in song, paint the full picture of a couple falling in and out of love.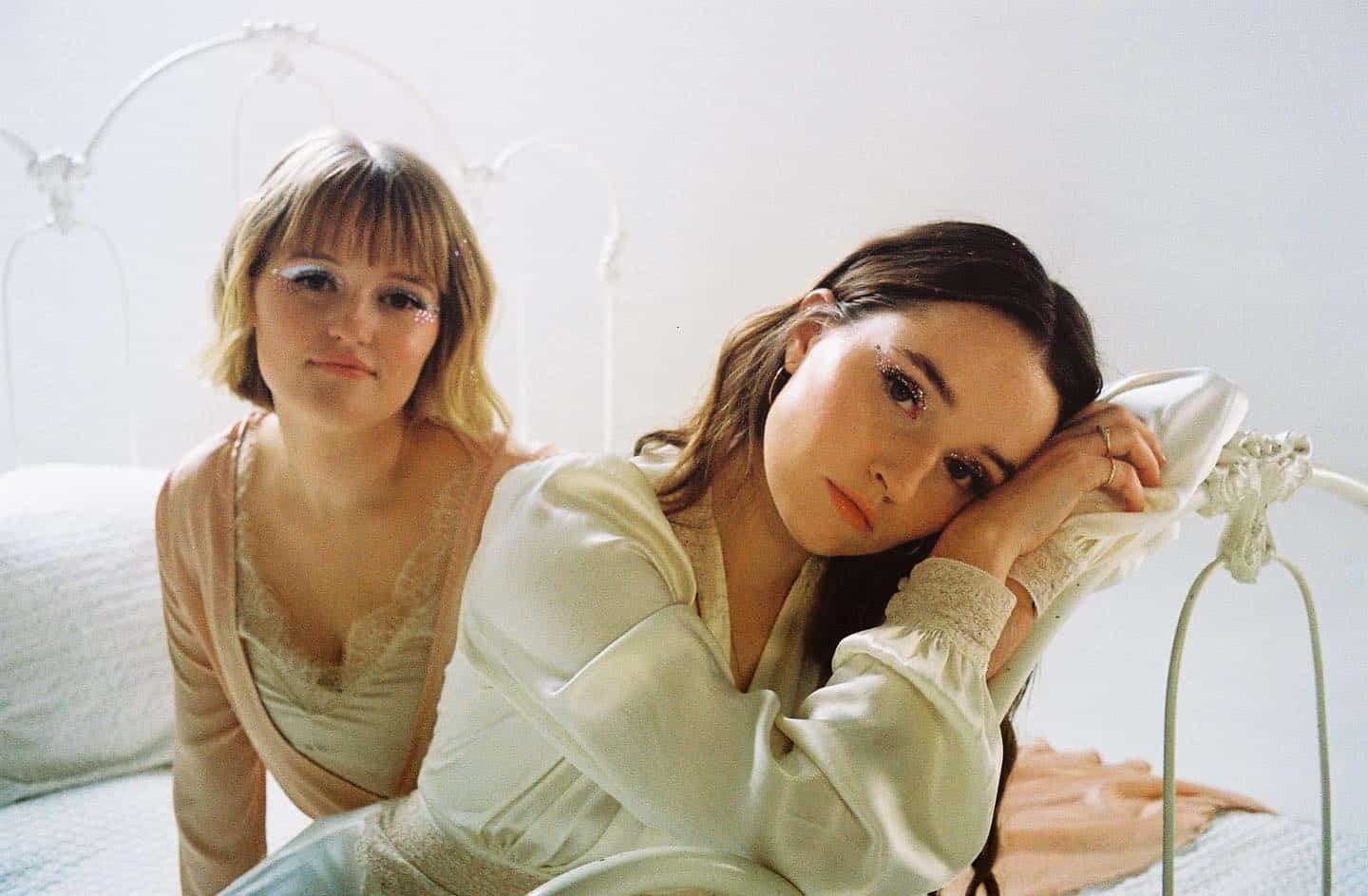 But it's the pretty little complicated
Moments we know of
And maybe we despise them, but in the end
We learn to forgive and forget
Forgive and forget
Well you made me happy
And you made me mad
Sometimes I didn't know what to do
You're like a stain in my shirt
You won't ever go away
But I learned a lot from you
Lot from you
The bridge and chorus turn inwards, having Beulahbelle reflect upon the effect the relationship had on one person, and how behaviours help us cope with pain and loss. The chorus brings out the chaos and more mercurial side of relationships, and shows that every experience can lead to important lessons.
The harmonies that are carried almost throughout the whole song add extra depth to the story Beulahbelle are telling, and illustrate the power of the collaboration between the two sisters: they're there for each other from start to finish, and listening to their voices in unison makes experiencing "Raleigh" something extra special.
"Raleigh" is a song that was made to be felt. From its first second, it brings you in and keeps you hypnotised by its storytelling, emotion, and jaw-dropping sound. It creates an atmosphere like few other songs do, and after the song is done, you don't feel like leaving the world it's created. As far as debut singles go, Beulahbelle's "Raleigh" establishes the sister duo as definite artists to watch who can take the smallest and biggest moments in life and immortalise them in gorgeous, poignant, and reflective songs.
Stream: "Raleigh" – Beulahbelle
— — — —
? © Connor Ellmann
:: Today's Song(s) ::
---
:: Stream Beulahbelle ::