Presenting the same song in four different ways, City of Union's 'Birds of Paradise' EP completely immerses us in music's tiny nuances and emotive depths.
— —
One of my favorite questions to ask an artist is, "When do you know a song is finished and ready to be released?" Almost unanimously, the answer is: Never. Music makers rarely feel confident a song is "done," so to speak; there are always a million tweaks one can do, from rearranging some chorus, to amplifying a drum section, swapping out words and more. Music is fluid, in a sense, and what we hear from a CD or stream is just one realization of a song's many forms. City of Union's new Birds of Paradise EP emphasizes this concept, presenting the same song in four incredibly different, yet equally evocative ways.
The open window allows a cool breeze
It lands softly on my skin – softly on my skin
The air peaks lightly through thin leaves
The smile on my face brought in by wind
Listen: 'Birds of Paradise' – City of Union
---
Atwood Magazine is proud to be premiering Birds of Paradise, City of Union's creative new EP (independently out 1/29/2018). The musical project and moniker for one Missouri-born, Australia-based Matthew Campbell, City of Union basks in a warm influx of spirited emotion and dynamic melody. He's a singer/songwriter making heartfelt folk ballads and cinematic pop anthems, of which "Birds of Paradise" is simultaneously neither, and both.
Lyrically, "Birds of Paradise" is a "carefree track about being happy with your current situation and loving life," but as we listen through each of the artist's four adaptations, we come to understand and appreciate a deeper significance in City of Union's music. According to Campbell, this EP exists as an attempt to "fully express every feeling within the song – carefreeness, joy, anticipation, and passion."
Thin and delicate
Entirely worth it
I drive the highway of your eyes
Find the birds of paradise
Air slowed and I breathe
The oxygen you bring
I drive the highway of your eyes
Find the birds of paradise
"After recording the Original version I wanted to make a second cut that highlighted that feeling of thoughtfulness, the artist explains. "I set out to create a less aggressive version that brought out the lyrics and simplicity and that's when Rework was born. After that, I knew that my friend TRE would be able to create a version that encompassed that idea of happiness and joy, in which Remix was born… Stripped was the last version to come, as I wanted something on the EP to bring the tone down to a very delicate moment."
Few artists bother to share their musical explorations with the general public. What we get through City of Union is a behind-the-scenes look at how the artist approaches their own music, and how a song can come to mean something completely new, with just a few changes. Birds of Paradise is bold, dramatic and bashful, heartfelt and intimate, euphoric and brooding. It wears many colors, each as exciting as the last. Experience the full record via our exclusive stream, and peek inside Birds of Paradise with Atwood Magazine as City of Union provides his personal take on each adaptation of this vibrant song!
Don't miss Birds of Paradise out 1/29/2018, and keep an eye out for more from City of Union: With so much to offer in just one song, it stands to reason that this is one artist who will give us his entire world, and more.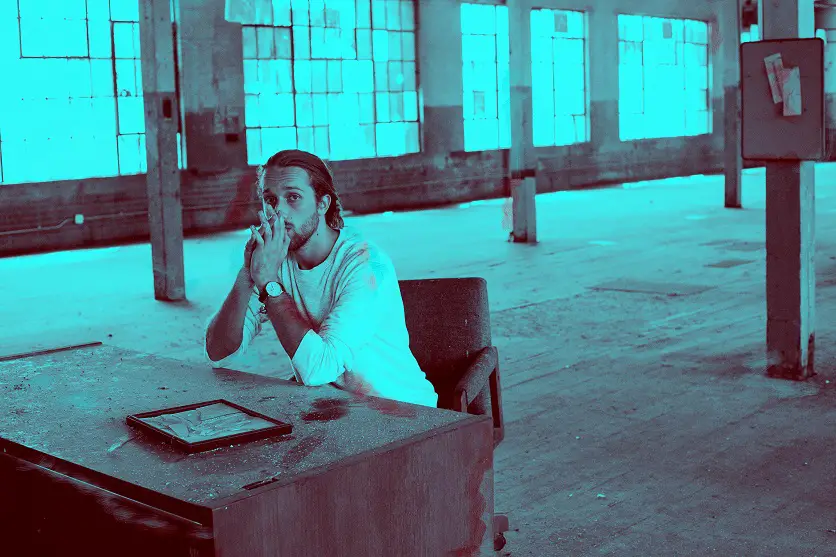 :: Inside Birds of Paradise ::
— —
Rework
The opening track, Rework, most accurately displays the image of thoughtfulness. Like Alt-J making pop music on happy pills. This version was designed to highlight lyrics of speculation and reflection.
Remix
A few moments into the second track, Remix, it will be urging you to get up and groove. The 'happy-go-lucky' track on the EP was remixed by Indian composer and producer Treasoner stylised as "TRE". This song will no doubt leave you feeling on top of the world. 
Stripped
The third track, Stripped, takes a sudden turn on the EP and is what some may call a modern ballad – and it's perfectly timed to give the listener a chance to subdue. As the title suggests this track is stripped down ultimately bringing out the emotional qualities hidden within the song. The song ends on a high note transitioning smoothly into the last track, Origin. 
Original
Not unlike the other three tracks, the name of this track suggests everything. As the original version, this track was designed to say "Hey! I'm carefree, yet not afraid to be uncompromising and rigid." Using the most 'real' instruments, this track breathes and connects the listener with the unadulterated lyrics. 'Birds of Paradise EP' will give the listener a chance to understand a song like no other. By the end you will recognise the themes of nature and the message that you can experience life in many different ways depending on how you look at it (or in this case how you listen to it).
— — — —
photo © 2018
:: Stream City of Union ::