Scottish songwriter Neev leaves her mark on 2020 with "Excuse Me", the fourth and final song off her exquisite debut EP, 'Forgiving Light', an acoustic offering hope and healing we all need in our lives.

Stream: "Excuse Me" – Neev
---
London-based, Scottish songwriter Neev releases the fourth and final song off her debut EP Forgiving Light today. Atwood Magazine is proud to premiere "Excuse Me," a track that beautifully completes the EP ⏤ the cherry on top – actually no, the hot fudge on top. The Forgiving Light EP is comfort wrapped in a humble shield of resilience. It is the ephemeral comfort of Hozier's acoustic arpeggios. It is the warm vulnerability from deep within the diaphragm that only few are brave enough to share.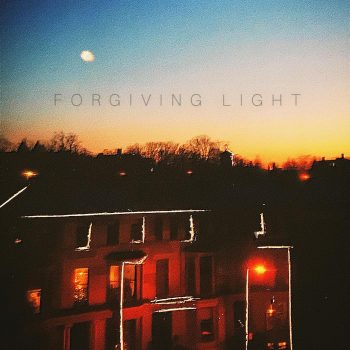 You've got some nerve bringing me here
I don't mind playing pretend but you lied to me dear
And it's obviously strange
Everyone thinks we're in love while you act friendly
And I stand here smile and wave
While I stand here smile and wave
And I won't say sorry
Were you predicting an excuse me?
And I won't fight
Cause I won't bite
Don't call me what I'm not
Don't tell me what it ain't
Maybe I'm a sinner but you're not a saint
The Forgiving Light EP captures a shared global sentiment: we are all trying to find hope. Throughout all of 2020, but especially during this pandemic, we've been divided, both ideologically and physically. Each of the EP's four tracks explore the ways we've begun to search for our own interpretations of understanding and connection. "Excuse Me" demonstrates Neev's incredible ability to sing each lyric so it rings with resiliency and carries us through a track on a soothing sea of acoustic patterns.
Unafraid of the dark, Neev takes a broad perspective to reflect on her relationships. One that is guided by forgiveness and makes 'the middle ground', or 'the grey areas', a much less formidable place. Neev's music is a soft focus. A choice to exist in the space between. This "Forgiving Light" is where our most sacred relationships are born and our deepest connections sustain and grow. If you want to witness Neev in her element, watch her perform from her unmade bed using anything she can reach to create the percussive undercurrent of the EP's title track.
Wait, stop
You're not an hour away
I forgot
Let me call up the fire brigade
I don't how to behave
I don't know what to say
You forgot what you left, anyway
And somehow that numbs the pain
So c'mon now, honey
Don't be shy
Don't turn away now honey
You never lie
What do you want now, honey
Or what you might
In here it's dark I'm blind
Don't know what I might find
But it's forgiving light
Stream: "Forgiving Light" – Neev
---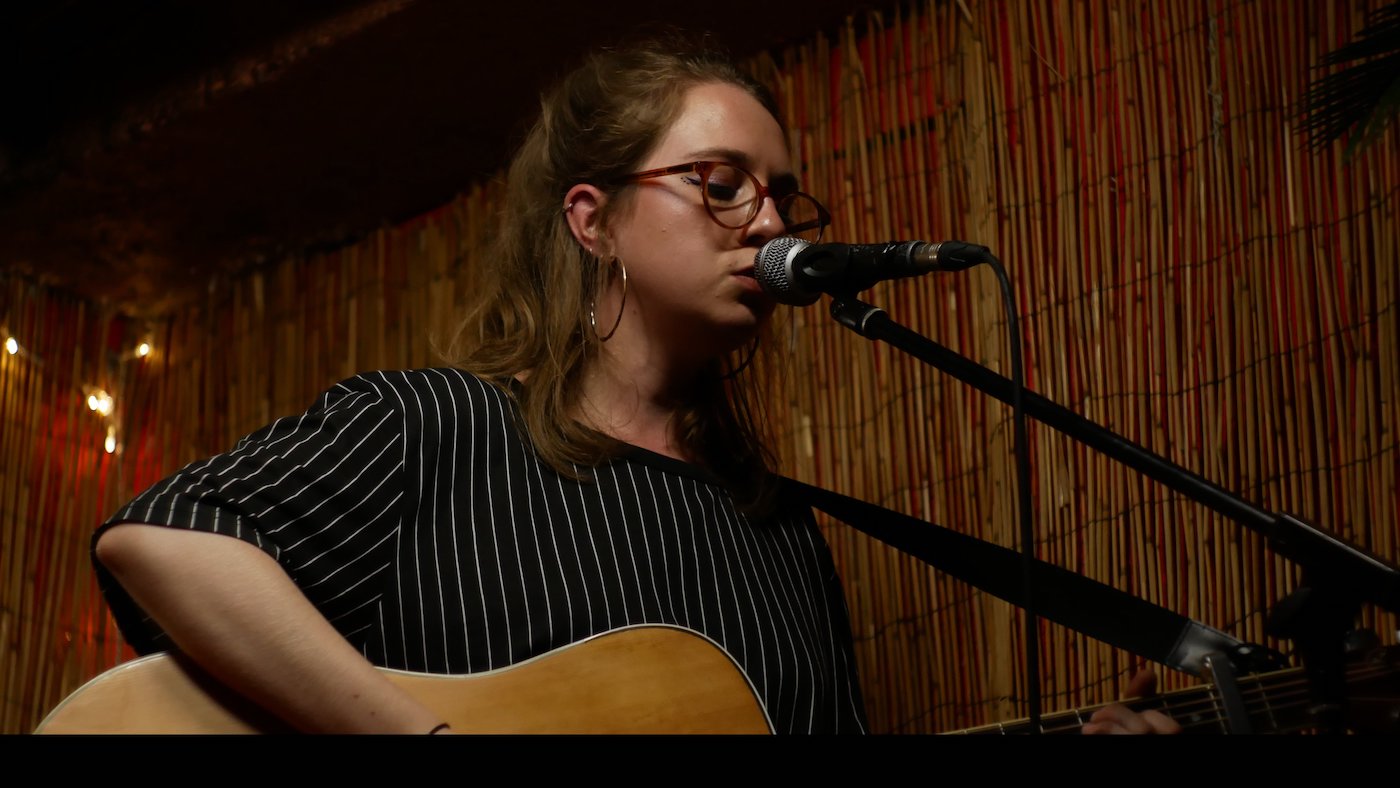 "The overarching theme of the EP wasn't necessarily intentional but looking back, it feels so cohesive," Neev tells Atwood Magazine. "Each song explores the various undefined moments within relationships. I definitely do write in a very visual way and use metaphors like blurred/impaired vision along with colour/shadow and light to look at the 'in-between' or 'undecided' moments in relationships, romantic or otherwise."
Neev's career is just getting started. Her hopeful flame burned bright this notorious year and her fate has been sealed as an artist to keep a close eye on. Listen to Neev's debut EP Forgiving Light, available October 10th, on all streaming platforms.
Experience the full record on October 10th, and peek inside Neev's Forgiving Light EP with Atwood Magazine as the singer/songwriter goes track-by-track through the music and lyrics of her debut EP!
— —
Stream: "Excuse Me" – Neev
:: Inside Forgiving Light EP ::
— —
Tunnel Vision
Tunnel Vision explores a relationship where the vision or depiction of that what it is, is very different on both sides ("I had Tunnel Vision but your view was set on wide") and I suppose the drama of the song really tries to explore the frustration that comes with that. I think the themes of obsession and dependency also lent the song to a more fast-paced and moody feel, I think that feel is really different to the rest of my output so far. The fantastic singer-songwriters: Frankie Morrow & Samuel Nicholson feature on harmonies, my two fantastic aunties composed and performed the strings on this. Engineering shout outs to Matt Newell from the band The Bugles and singer-songwriter Louis-Jordan Philips. They're all geniuses and I adore working with them.
Black over Grey
Black over Grey looks at the moment in a relationship where you decide to choose the 'defined' or the 'black and white' over the 'undefined' or the 'grey and beige'. And realising that knowing where you stand beats the flexibility of something undecided. I also really like exploring visual memory in my songs and enjoyed tying moments to areas of London in this. I love having piano in my songs and it was the first time I composed some electric guitar with that and enjoyed arranging this. I'm a sucker for layers of harmonies and really had fun with that here. This was mixed by the genius that is Imad Salhi who I owe a lot to in terms of mixing knowledge.
Forgiving Light
Forgiving Light is a really personal song to me and the whole metaphor really describes the feeling of the EP which is why it's the title track. It visualises as undefined relationship as a dimly lit room: where everything looks prettier and more romantic but you can't really see clearly. It has a really warm feel for me and again, I got to have a lot of fun with the piano and some improvisation. The song explores the indecisiveness of a relationship and what distance can do to something that has no solid foundation. The built towards the end ("you step forward, I step back, I say defend, you say attack") is definitely a playful way of looking at the speed at which relationships can change between two people who can't make their mind up.
Excuse Me
Excuse Me is the most solo track in many ways – it was all done in my bedroom at home and the whole song really is spoken from a very direct and conversational place. A lot of the lyrics are one side of a conversation that doesn't seem to be leading anywhere or reaching any conclusion. The central metaphor (Maybe I'm a sinner but you're not a saint) follows a dynamic where both parties are in the wrong but neither are able to take responsibility. There's definitely a sense of loss to this song but I tried to communicate that with a bit more energy and self-assurance rather than sadness.
— — — —
? © 2020
:: Stream Neev ::
---