Curated by Sir Sly's Hayden Coplen, 'DIY Radio' features a handful of standout, independent songs that deserve a signal boost. Discover NNAMDÏ, Rat Tally, Photographic Memory, D.C.R. Pollock, and more!
— —
As long as I can remember, I've been chasing the rush of music discovery. Unfortunately, I did not start with the classics.
As a kid in sheltered, suburban, evangelical California, somewhere around age 9, I started listening to hand-me-down albums by DC Talk, Audio Adrenaline, Dogwood and Slick Shoes. The first CD I bought with my allowance was Creed's Human Clay after I convinced my parents that Scott Stapp was a Christian. These early albums were cheesy and trite, but they somehow got me deeply hooked on the thrill of finding new music at a young age.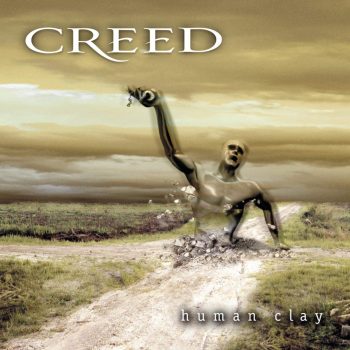 Soon, I was spending whole days poring over any album I could find. I obsessed on details in the liner notes, memorized lyrics, recited credits, and cataloged in my mind the studios, producers, and record labels responsible for my favorite releases. I would follow these threads as a way to find new bands– a one-way ticket out of my musical and cultural bubble.
Eventually, I started pinning dozens of album booklets to my bedroom wall with thumbtacks, convinced I had broadened my music taste enough to put it on display. The tapestry of album art grew square-by-square into my teenage years, when I would stare at the wall most nights and fill my head with possibilities as I drifted off to sleep, eyeing down Coldplay's Rush of Blood to the Head, or Thrice's Illusion of Safety, or Death Cab for Cutie's Transatlanticism, and wondering what I might add next.
That feeling – the one I get when finding new music that floods my heads with possibilities – has never gone away. Even with an endless music library at my fingertips and exceedingly smart algorithmic playlists, I have an insatiable appetite to hear for myself what else is out there. I crave the feeling of fresh territory and uncharted land, music that is sponsor-free and self-funded. I have deep respect for this coterie of DIY music-makers, and I know the feeling of pulling favors from producer friends, or learning how to record yourself in your bedroom, or working in a studio from 10pm to 6am because that's the only time it's free. I hear this music, and I hear artists who are making songs to stay alive.
My new column, DIY Radio, features a handful of recent, standout songs from independent artists that I feel deserve more recognition. My only real criteria is that it's something that hits me in the gut, and makes me listen over and over.
A few notes on the column – submissions are welcome, find me on Twitter and Instagram @haydencoplen (indie and unsigned artists preferred, because that's what I'm into and that's the purpose of this whole thing, but I'm not going to be too specific about labels). I will update this semi-regularly, and each time will be a new batch of songs, with a bit of context on why I love them. Enjoy the tunes and stream/follow/go see these artists live when shows return if you like their music.
Listen: 'DIY Radio, Vol. 1'
DIY Radio, Vol. I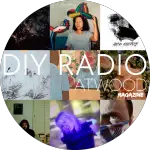 Flowers to My Demons – NNAMDI
Freshest sounding new thing I heard all month. NNAMDÏ culls from hip hop, punk, and math rock to make his own version of pop. The baritone delivery and raw lyrics call to mind some of Kele Okereke's finest moments. He releases via his own label, Sooper Records.
Editor's Note: NNAMDÏ has set up a great fundraiser with his new EP 'Black Plight' (released June 5), the proceeds of which are split between between eatChicago and Assata's Daughters. Visit his Bandcamp page to give a "name your price" donation!
Feel Something – Rat Tally
The melody that's been in my head for weeks. A simple, sanguine package of guitar-driven indie rock that gives more than it takes.
Teen Flick – Photographic Memory
A bright, sunny take on 90s guitar pop, with a hazy edge. Like if Michelle Branch collabed with My Bloody Valentine.
St Patrick's Day – D.C.R. Pollock
D.C.R. Pollock has been making interesting music out of Orange County, CA for years now. This recent, one-off release has the careful minimalism of something like Sufjan Steven's Carrie and Lowell, but with lyrics that feel too personal to be compared to anything else.
Absurdity – Trace Mountains
A delicate, beautiful, creeping song that feels like the first stretch after waking up in the morning. The perfect companion for a walk outside.
Dark Ecstasy – Toner
I'm so into the muscle and intensity of this band. Unapologetically riffy and brash. I listen to this song and clench my fist like the Arthur meme.
Slow Apocalypse – Sleepy Gonzales
Got tipped off to this band from a great local blog, Alt Angeles. They're a four-piece from Vancouver making dreamy, dense, anthemic music that recalls fellow Canadians, Stars. The blistering surge of sound around the 2:45 mark of this song keeps me coming back.
Brush Back – Gleemer
Shades of early emo and '90s alternative, with rich, slapping drums, and just-right layers of guitars. Another sharp bit of production from Will Yip, who has become the genre's go-to producer for capturing the nostalgic feel in a fresh casing.
Radiator –  Monastereo
This one-off from Darren Weiss, formerly the singer-drummer of PAPA, sums up the spirit of this column perhaps better than any other. He posted about the release saying, "This is not a single. This is not the way I want to feel. Just one of those things you can't keep to yourself. I'm very proud of this piece of music and I hope there's something in it for you too."
Expertly produced by Gus Seyffert, who has a hand in some of my favorite sounding releases over the past few years (Amen Dunes, James Supercave)
— — — —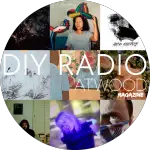 ? © Atwood Magazine
DIY Radio, Vol. I
---