Sibling duo Charlie Belle chronicle the ambiguity, perplexity, and enormous excitement of leaving childhood behind on "Growing Pains."
— —
Growing Up is a process that we all go through, but for every single one of us the process is remarkably different – although there are some feelings that are unmistakeably ever-present. An exhilarating sense of empowerment runs through every fibre of your existence as you experience the new and unknown. Meanwhile, the alarming removal of your previously protected existence can prove to be violently overwhelming.
I still know the way to the house
Where all the cool eighth grade kids hung out
Some of us now are here no longer
The rest of us I would say are stronger
But that feels wrong and I don't know how
Listen: "Growing Pains" – Charlie Belle
---
Atwood Magazine is proud to be premiering "Growing Pains," the lead single off Charlie Belle's upcoming EP, Like I Love This (due Fall 2018). The Austin, Texas-based sibling duo of Jendayi (vox/guitar) and Gyasi Bonds (drums), Charlie Belle craft a vibrant "alterna-pop" sound that blends meaningful lyrics with infectious melodies. Their latest track somehow simultaneously feels movingly personal, while still touching upon the universality of our shared growth experience. Throughout you can pinpoint extremely intimate lines that serve to build a vivid picture, but the track's chorus asserts its accepting message in an accessible, relatable way.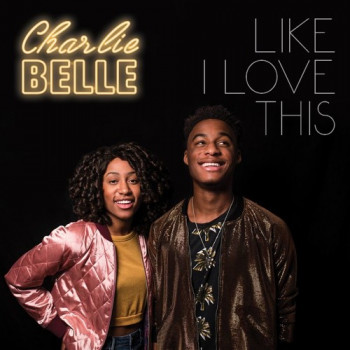 Raw guitar rhythms offer an enticing introduction to "Growing Pains," followed by Jendayi Bonds' astoundingly expressive vocals which capture a plethora of confusing, conflicting emotions. While the production evolves as the track progresses, Jendayi's bewitching vocal remains the focal point and anchor of this track. Her singing guides listeners through a textured, multi-layered mix of different instruments which completely encapsulate the uncertainty and excitement of youth.
Please try not to scream, try to refrain
From feeling your growing pains,
growing pains
We lost some friends along the way
But it's just growing pains, growing pains
"'Growing Pains' was written during a time of transition in my life," Jendayi Bonds tells Atwood Magazine. "The excitement and simultaneous discomfort that growing up and moving out creates; when life changes in the blink of an eye and the present suddenly becomes the past. In the heat of the moment, these are things that take you by surprise, but in retrospect you can always recognize them as times there was a shift, as times that changed you."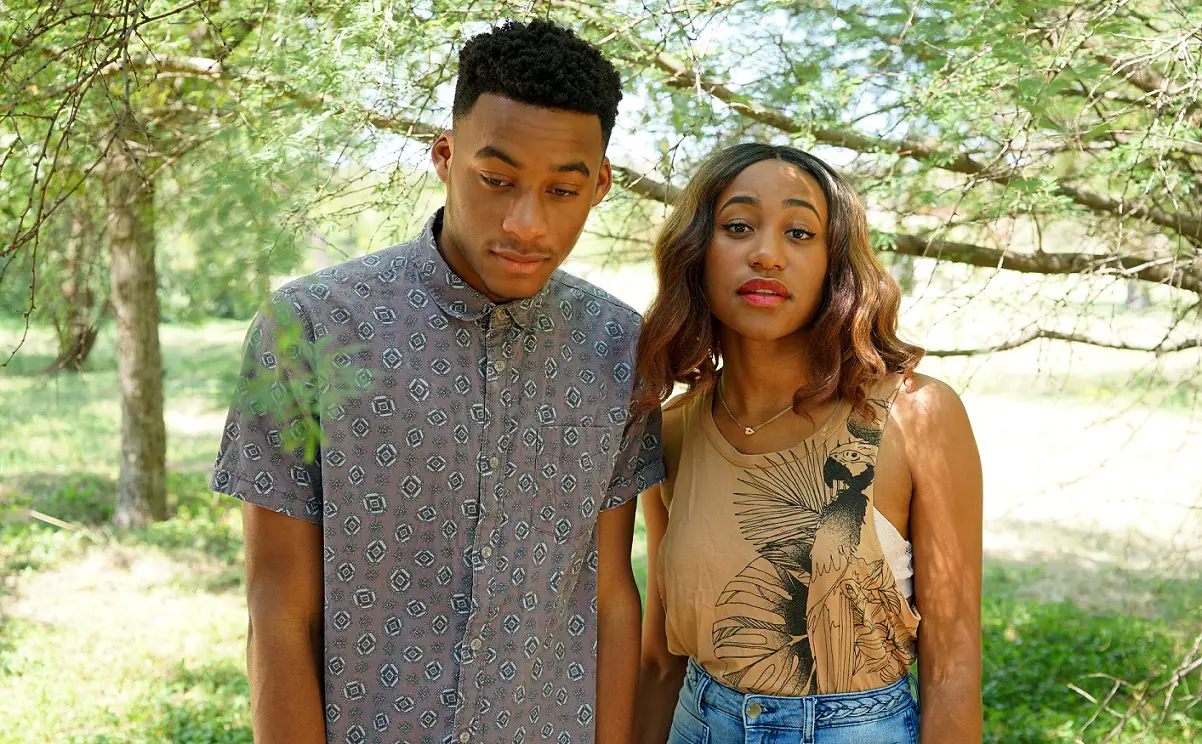 She continues, "I had just moved to a new state about 900 miles away, and was experiencing the typical highs and lows that come with that kind of change. Aching for what was familiar, I wrote the song not knowing what it would be called, but as the verses materialized a bit more I knew how the hook would go and that the song would be called 'Growing Pains.' In terms of studio time, this song was actually the newest one amongst the others we recorded– I finished writing it on the plane heading back to Austin, so everyone heard it for the first time in the actual studio. It was pretty magical because most of the time we come to a producer with a completed, set-in-stone song, and at that point it's just about laying down the tracks and adding a couple of additional layers like background vocals and guitar parts. This was different because the only thing that was definitive was the guitar and the vocals. We all had a lot of fun being surrounded by cool instruments and having our engineer and producer (Matt Noveskey of Blue October) actually able to brainstorm and collaborate on this song really helped it come into its own. The glockenspiels in the end of the song, as well as that ethereal guitar, are just examples of some of the fun things we got to add to the track."
How's the second high school panning out
I still pick up some looks since I got out
'Member when we got the cover
I was my first boyfriend's first lover
Asking ghosts what I should do now
"Growing Pains" is an assured, sincere track that feels informed by authentic experiences. It remains pleasingly understated, allowing Charlie Belle's lyricism to fully resonate with the listener. The fractured, dreamy guitar which emerges towards the end of the track beguiles, while representing a distinct sense of bliss that perhaps is only ever truly felt during youth.
Stay tuned for more from this ever-evolving sibling duo as they continue to release songs off their upcoming Like I Love This EP, and for now stream Charlie Belle's "Growing Pains" exclusively on Atwood Magazine!
— — — —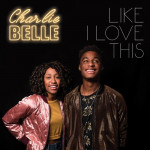 ? © 2018
:: Stream Charlie Belle ::