On a new acoustic version of "Elvis," SoCal outlaw pop singer DEVORA reflects on the past with a whirlwind of sepia-tinged memories and emotions.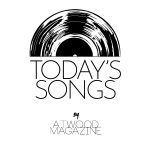 Stream: "Elvis" – DEVORA
---
Which triggers more vivid memories? Scents or songs? It's a question worth pondering, especially as you consider the power of music and the magic of your favorite songs, which tend to conjure up crystal-clear imagery while evoking people and places almost immediately.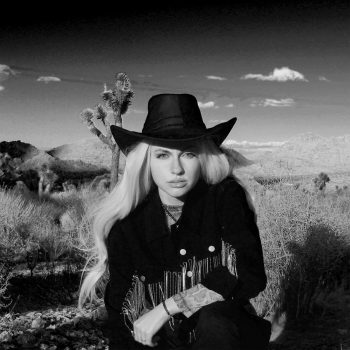 Long-forgotten moments, recent memories, lost people and places and adventures of a lifetime are all within your reach via any song of your choice, for better or for worse. The idea of two sides of the coin in terms of nostalgia (both the positive and the negative) is the push-and-pull at the center of "Elvis" by Arizona-born singer-songwriter DEVORA, re-released today on Tiger Tone/[PIAS].
The song is revamped and refreshed with a new, stripped-down acoustic version of the track bearing the legendary singer's name, with a strong throughline to the King of Rock n'Roll, as DEVORA muses about memories of "Elvis singing on the radio" and dreams of Graceland.
DEVORA, the moniker for Ariel Levitan's multi-faceted brand of SoCal alt rock & pop funneled through Western influences, is at times as inscrutable as the unknowable expanse of the great Wild West. The story at the heart of "Elvis" is both crystal-clear and yet faded in places, like an old Polaroid.
Stream: 'Outlaw' – DEVORA
---
The original version buzzes and crackles into life like a sepia-tinged ode to nostalgia. It boasts a mix of surprisingly sunny, zippy guitars evoking a breezy sunset drive through the Western scenery DEVORA knows so well.
"I wanted to capture the all-encompassing glow and warmth that one feels when they hear their favorite song on the radio; a song that floods us with memories from a distant time and place," DEVORA says of "Elvis."
Both versions of the track take us on a winding story, harkening back to simpler times, when "we had it all because we were by each other's side."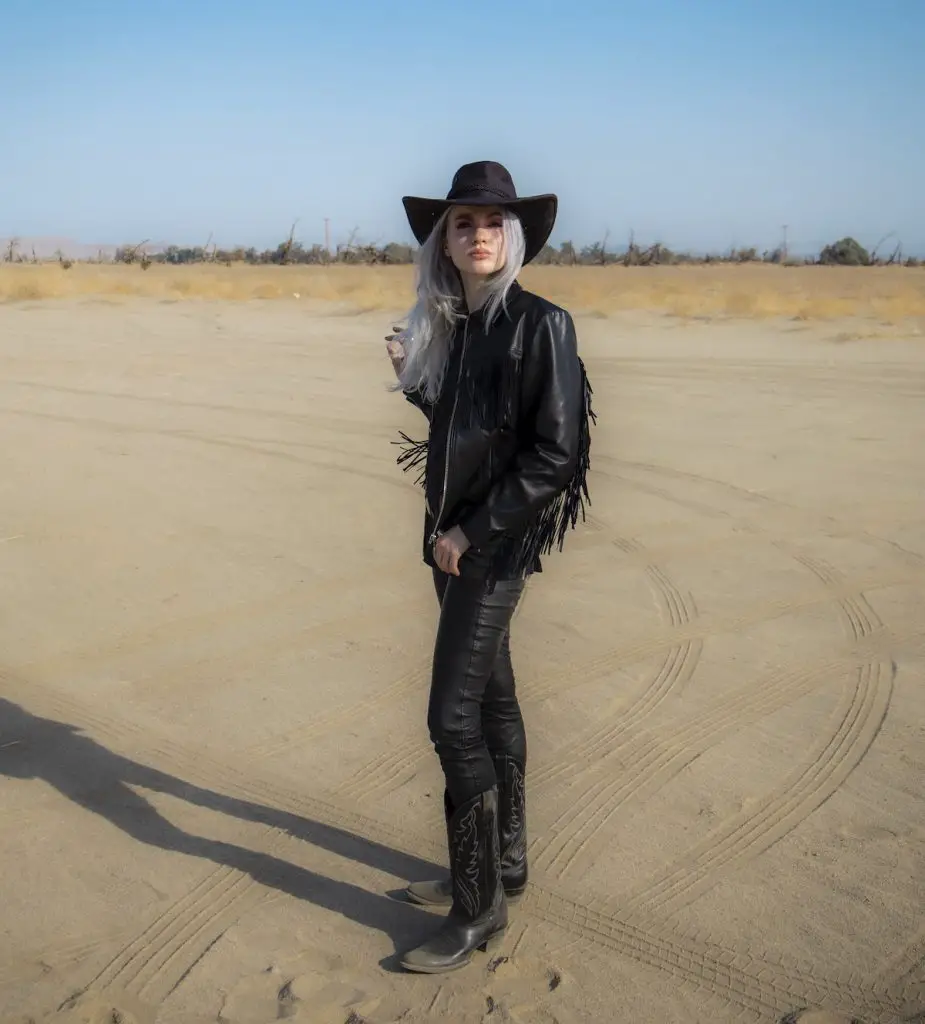 But it can't last forever, despite the "holy state of mind" that is the couple's promised final destination of Memphis — eventually, our protagonist is left standing alone at a motel, facing a "kind of Hell" unlike anything else.
The acoustic version takes on a more full, rich quality, buoyed by steel guitar work from Abe Levy, along with DEVORA's stronger-than-ever vocals. The true sign of a songwriting gem just might be the fact that it sounds just as good, or even better, when deconstructed and reimagined.
The pedal steel from Levy brings out the song's Western twang and gritty soul, something which DEVORA herself recognizes (and which listeners will surely appreciate).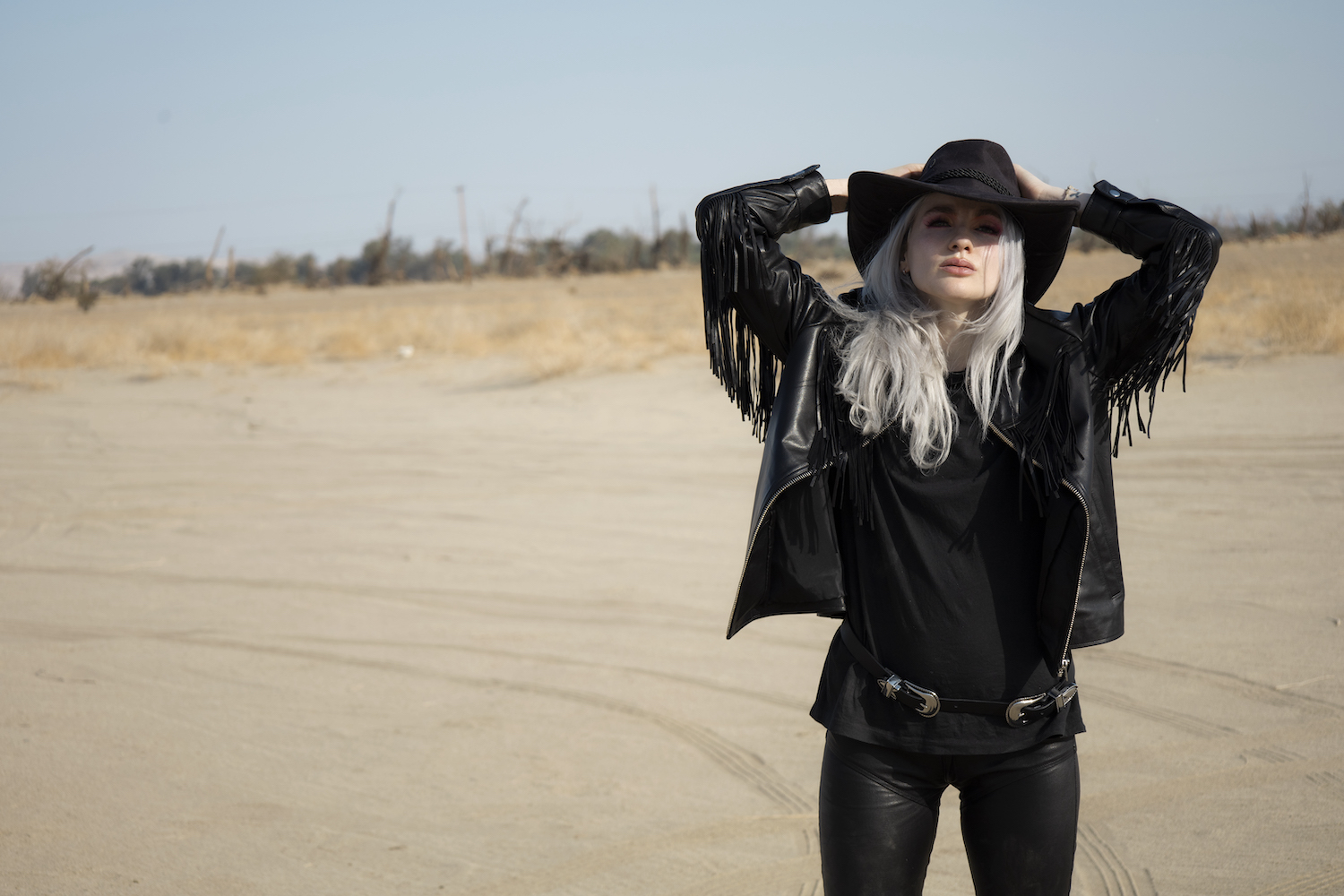 "This acoustic version of "Elvis" really instills the emotional imagery," she says. "And the lap steel (played by Abe Levy) and acoustic guitar (played/ produced by Tony Hoffer) really carries you away; top-down and radio blaring on a dusty desert dirt road," DEVORA says.
The stripped-down version is special in its own right, but it's the accompanying visualizer that drives home this song's nostalgic and yet at-times desolate, desert-driven narrative. The visualizer was filmed in the Anza-Borrego desert near San Diego, perhaps a nod to the song's border-crossing callouts.
The acoustic version of the song is dusty and timeless, just like a wide-open backdrop (or a backdrop filled with oversized scorpions — check out the visualizer for more). Clad in a black leather jacket with a faded wide-brim hat, the visualizer perfectly captures DEVORA's "outlaw pop" roots as best heard on Outlaw (that DEVORA coined the phrase is also very fitting).
---
That EP spawned the raucous stomper "Not Dead Yet," filled with tightly wound guitar and a pulsing back beat as DEVORA sings of "bad blood running through my veins." That song is an urgent ode to living life on your own terms with no regrets, and the acoustic version of "Elvis" is a fitting reminder of DEVORA's depth as a singer and songwriter.
Both can go hand in hand: A relentless drive towards the future as well as a nod to the past, both brought to the forefront by hearing a favorite song – the song itself serving as a reminder that everything is going to work out.
DEVORA knows this intimately. When discussing "Elvis," DEVORA says the track "conjures all feelings of nostalgia for me. Both the good and the bad."
"A song can feel like a beacon of hope for many, and I really wanted to illustrate the feeling of turning the radio on, hearing "that" song; YOUR song that gives you solace," DEVORA says.
 Life isn't just one thing all the time, nor are our memories. If you need a reminder of that, then what better way to conjure up a reminder (and a memory or two) than by listening to a reimagined single to deliver some new perspective? DEVORA's eye and ear for imagination surely pave the way for evermore nostalgic songwriting.
— —
Stream: "Elvis" – DEVORA
— — — —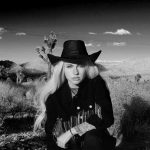 ? © Evan Webb
designer © Rebecca Minkoff
:: Today's Song(s) ::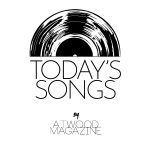 ---
:: Stream DEVORA ::