NYC-based indie rock trio VHS Collection take on the shared human experience of survival through these times with latest single "Survive" off the band's upcoming February album 'Night Drive.'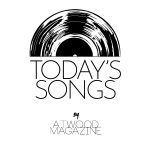 Stream: "Survive" – VHS Collection
---
Shared experiences, especially the life-changing power of transformative music, can be an extraordinary – yet under-appreciated – lifeline in the best of times, least of all during the ongoing pandemic. It's a moment in time that's quickly stretched out into a seemingly never-ending expanse, yet there are other, contrasting moments that stand in stark relief to daily struggles.
Take "Survive," the latest single from NYC indie rock trio VHS Collection (out now on Tiger Tone Records/PIAS). It's perhaps the most bold and important single of the group's career – and yes, that goes beyond the massively popular earworm "Waiting on the Summer."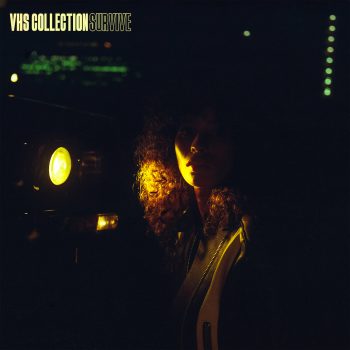 Leaving my regrets now I'm a free falling angel
Maybe holding back was my only crime
Spinning like a record I am turning the tables
I keep on coming back cause I survive
I survive, I survive
Every time my neck is on the line
I left ten thousand dreams behind
I keep on coming back cuz I survive
The strength of "Waiting on the Summer" and a string of popular big-city shows led to festival slots here, there and everywhere, be it Governors Ball or Lollapalooza. The sound of VHS Collection is one that's intensely pleasing, a callback to somewhat eccentric yet instantly catchy indie pop and rock acts of the late aughts, like MGMT.
The latest single (taken from the forthcoming February 2022 album Night Drive) is even more important than any smash hit, given what it represents.
The trio (James Bohannon, Nils Vanderlip and Connor Cook) have made a splash in the indie rock community since forming in 2015, selling out shows at hallowed venues for up-and-comers in the Big Apple, like the famed Mercury Lounge.
And while "Waiting on the Summer" was the group's breakthrough, packed with romantic nostalgia, there's a deeper message at play with "Survive."
"Survive" builds on the group's success in a new, yet fulfilling, way. It's been a long time coming, according to the band, and is a product of an album carefully recorded in L.A. during the pandemic, complete with testing, masking and the requisite precautions for in-person sessions.
The record was helmed by producer Tony Hoffer, whose previous credits include albums by M83 and Beck. Based on "Survive," Hoffer was a fine fit considering the dual worlds in which VHS Collection often finds its instantly catchy yet meaningful tunes.
And I was born inside a tornado
A devil with a broken halo
Back against the wall unable
I know the fear and I know how to fake brave though
I've only ever been afraid of my shadow
I know how to come back, I got backbone
What if holding back was my only crime
I keep on coming back cuz I survive
I survive, I survive
Every time my neck is on the line
I left ten thousand dreams behind
I keep on coming back cuz I survive
"We have been sitting on this track for about a year, and we're dying to share it with the world. This one is straight to the point, very clear in its message and hopefully relatable to any and all," Bohannon says. "Survival is the driving force of life, from finding your next meal to choosing an outfit – we all do it, in very different ways and yet in the same ways every single day."
The band's tracks have always had a somewhat hazy, shimmering quality, evocative of the nightscape of NYC or L.A., but "Survive" quite literally hits different from the get-go. This new, clearer and more streamlined approach isn't lost on the band.
"We wanted to keep the song lean and tight, and short. We cut a lot of fat. We wanted it to hit hard, because life is hard," Bohannon says. "We went right for the jugular. We wanted something less dreamy than our other tracks, because there is nothing more real and more human than survival."
The track soars and hooks you right from the start, literally, complete with a visually striking video that's stunning in its simplicity, and yet clear-eyed in its stark look at people from all walks of life.
Windmills turn, guns are fired, cars speed down the highway and punches are thrown in a boxing gym as Bohannon sings that he "left ten thousand dreams behind," and yet, he declares, "I keep on comin' back 'cuz I survive."
When Bohannon sings of his "back against a wall," it's a relatable sentiment that tends to hit closer to home each day, but through it all, resilience and spirit remain the center of survival.
Singing alright, survive
Singing alright, I'll survive
(I keep on coming back cuz I survive)
Singing alright, survive
Singing alright, I'll survive
(I keep on coming back cuz I survive)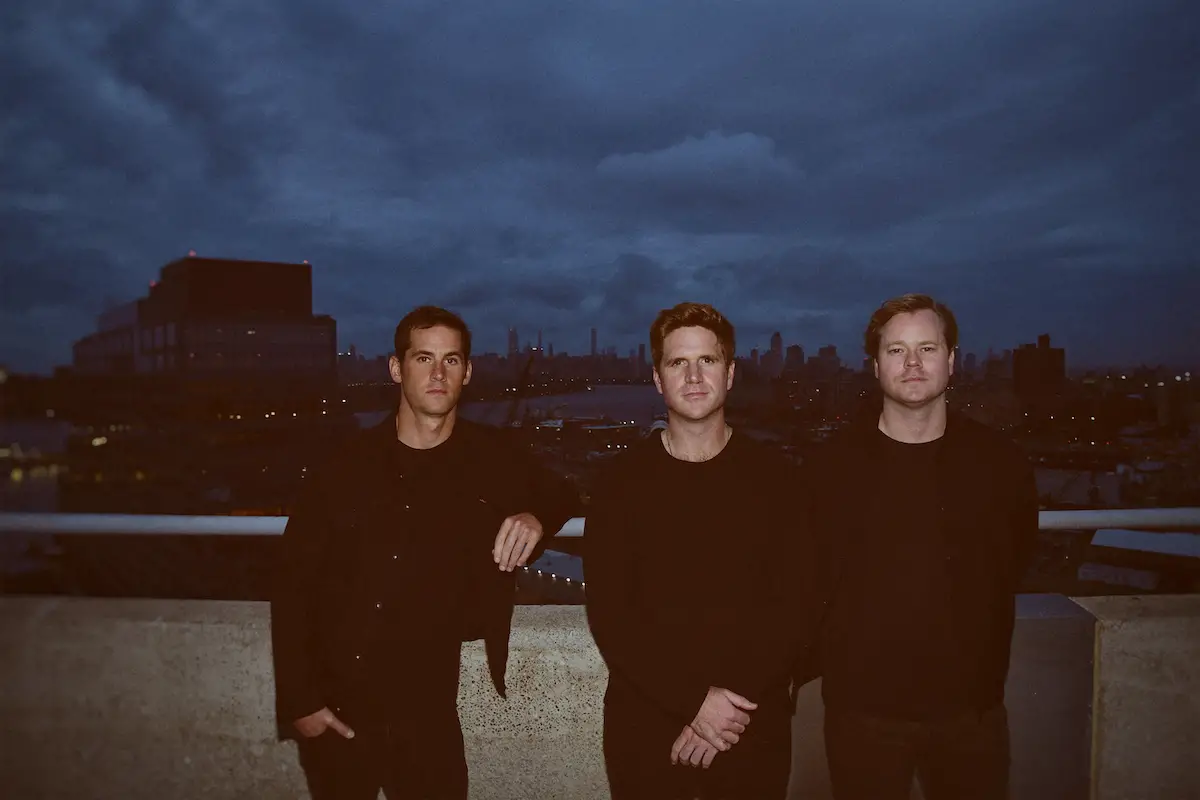 It's a simple, clear and yet vital message, one that shoots straight to the heart in its quite short 2:30-minute run time. It's also an example of VHS Collection taking a detour from its usual fare, yet it exemplifies the hook-filed nature of its offerings, with the sort of energy that will no doubt play very well under sunny skies at a packed (and safe) summer festival.
By the next time VHS Collection take the stage, we're willing to bet you'll recognize this song – and that's an understatement.
— —
Stream: "Survive" – VHS Collection
— — — —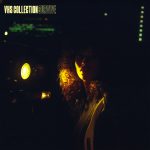 ? © Grant Spanier
:: Today's Song(s) ::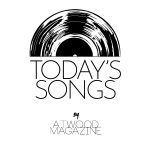 ---
:: Stream VHS Collection ::