This Women's History Month, Atwood Magazine has invited artists to participate in a series of short essays in observance and celebration of the month's significance. Today's submission comes from Boston-based singer/songwriter Susan Cattaneo.
•• ••
We've all heard the expression "aged like a fine wine."
If my music career was a wine, it would be a priceless Cabernet, noted for its complexity and depth, a depth that could only come from time.
But instead, the music industry doesn't value age in women the way we value wine. And that sometimes leaves me feeling like a cheap box of Franzia.
The unvarnished truth is that it isn't easy getting old in the music business. I'm a female musician who, like almost everyone who's been in this career beyond their 20's, has experienced sexism and ageism. These are just two of the many ways that the industry actively excludes the voices of many artists. Add to that racism, ableism and classism, and a pattern emerges where many artists are left feeling invisible.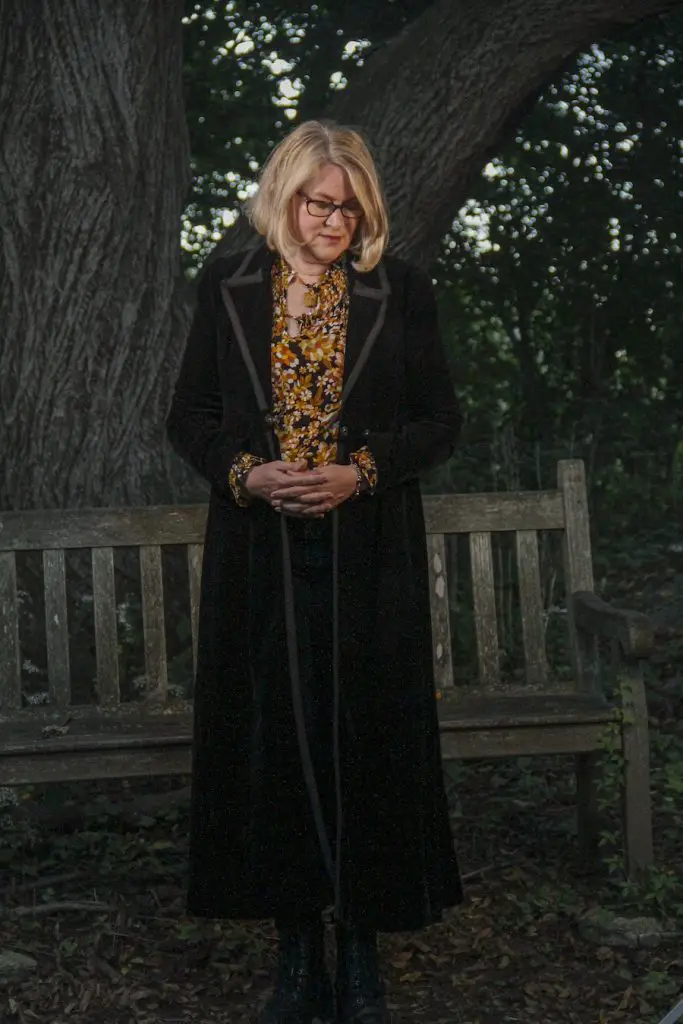 I've spent the past twenty years hiding my age, using vague terms in my bio and in conversations to cover my shame for the fact that I'm not in my 20s anymore. It's tough being a female musician in a culture that idolizes the very young, reveres the very old and pretty much ignores everyone in the middle.
Unlike some, I was a late bloomer and started my full-time music career in my 30s. From the get-go, I got the clear message that my age was something to be ashamed of. I was told I couldn't wear my glasses because they made me look older. (I couldn't see without the glasses, and couldn't wear contacts, so those times were just a sea of blurry faces.) Music industry people advised me to revise my bio to eliminate words like "experienced", because that would reveal my dreaded secret. I spent years looking in the mirror, judging what I saw. Instead of feeling that the "sky was the limit" when it came to my musical life, I slowly and painfully learned from others to accept the idea of a limited sky. And that thought broke my heart just a little every time.
But the pandemic and the past two and a half years have changed me. Maybe it's been all the time I've had to think about this while I was stuck at home. Maybe it's this nagging feeling that it's now or never, so what am I waiting for? Or maybe it's the simple fact that until we invent a time machine, I can't change who I am, or how many years I've been on this earth.
So, instead of fighting it, I've decided to embrace it. Wholeheartedly. With both arms, in a huge bear hug.
Because guess what? My skills as a songwriter and singer have been refined and honed because I am a woman in her 50s. The songs I am creating today I wouldn't have written if I hadn't had the life that got me here. It's my experiences and my experience that have created and defined me.
So why shouldn't I have a career on my own terms, without any regrets about my gender or my age?
I'm not in denial. I realize that no matter how I feel, the music industry is what it is, and certain opportunities are no longer available to me because of my age. But man, I still love making music. I am crazy about songwriting and cowriting with other artists and producing and performing. For me, the creative process of making music is as close as I can get to magic.
For a long time, I bought into this perception of myself, but I realize now that if what I do resonates with people, who cares how old I am? I am finely aged. I am complex. I have depth. I am all the things I have lived through in this life. And I wouldn't be the artist I am today without them.
Susan Cattaneo is a singer/songwriter in her 50s who gets sleepy after a half a glass of rosé. – Susan Cattaneo
— —
— — — —
? © Jon Cohan
:: Susan Cattaneo ::
---