Elliot Moss' newest single "Barricade" deftly denotes trying to go through the motions of life while fighting off anxieties.
Listen: "Barricade" – Elliot Moss
---
One would be hard-pressed to find an artist as intriguingly inimitable as New York-based musician Elliot Moss. The 25-year-old singer, songwriter, producer, and multi-instrumentalist has captivated listeners since 2015's Highspeeds, coupling a dynamic falsetto with freshly-curated beats; this was then further proved in 2017's Boomerang, as Moss continued to push his own boundaries in his song making. For two solid years, songs like "Slip" (which has garnered over 55 million+ Spotify streams to date), "Without The Lights," "99," and the eponymous "Highspeeds," demonstrated Moss as a powerhouse of creativity and idiosyncrasy, mesmerizing listeners with every magnetic rhythm.
Moss has been notably quiet since 2017, seldom posting on social media and sharing little information about any forthcoming projects – until recently, that is. In the late summer of this year, he began posting more frequently than the whole of 2018 combined, sparking excitement and curiosity from his followers. Then, on October 1st, it arrived: "Barricade." The first single in over two years and the leading single for his forthcoming album A Change in Diet (out 17 January via Grand Jury), "Barricade" certainly was worth the wait. Laden with solemn piano and his signature punctuating beats, "Barricade" takes an emotionally raw glimpse into Moss' mind, as his distinctive vocals – layered in multiples atop one another – elucidate a particular vulnerability.
"Barricade" opens with Moss lamenting, "'Cause I don't wanna fear you," an intriguing opening line that ultimately sets the tone for the remainder of the nearly 4-minute track. He subsequently delves into the first verse, stating:
I can't concentrate
If I keep seeing your face
Showing up in tea leaves
Lit up on my TV
I can't stand up straight
Under your gravity
So I lay awake with my eyes closed
His mind is bogged down with melancholic nostalgia, weighing him down to the point of completely shutting down. He can't help but feel distracted by this overwhelming sadness, but as he goes into the beginning of the pre-chorus, asks: "But who can really sleep / when you're counting them high / on your long summer drives / for mercy's sake / would you look at your life?" Just before the chorus, he notes that he's not eating; that he can't speak; that he anxiously keeps his legs crossed under the table. Going into the chorus, Moss croons:
What the hell am I doing here in the golden dark?
What the hell am I doing here in the golden dark?
Feeling like I'm someone else who looks the part
I built up barricades to block my heart
A facade quickly builds as Moss denotes feeling the need to protect his heart from any more pain. He tries desperately to keep his anxieties at bay, though he is constantly surrounded by people and places and things that continue reminding him of his pain. This "golden dark" in which Moss presently exists seems inescapable, propelling him into a state of despondency that forces him to create barriers.
Of the song, Moss explains that is was actually formerly titled "Golden Dark," noting that it is meant to explicate the adrenaline oft felt whilst experiencing anxiety from "being lost, hurt, or isolated," an adrenaline that "continues as you're reminded by things, by your own routines, of someone or something that you're trying to forget." Those who have suffered from anxiety can easily relate to these sentiments; feeling like one may need to shut themselves off simply to shield their heart.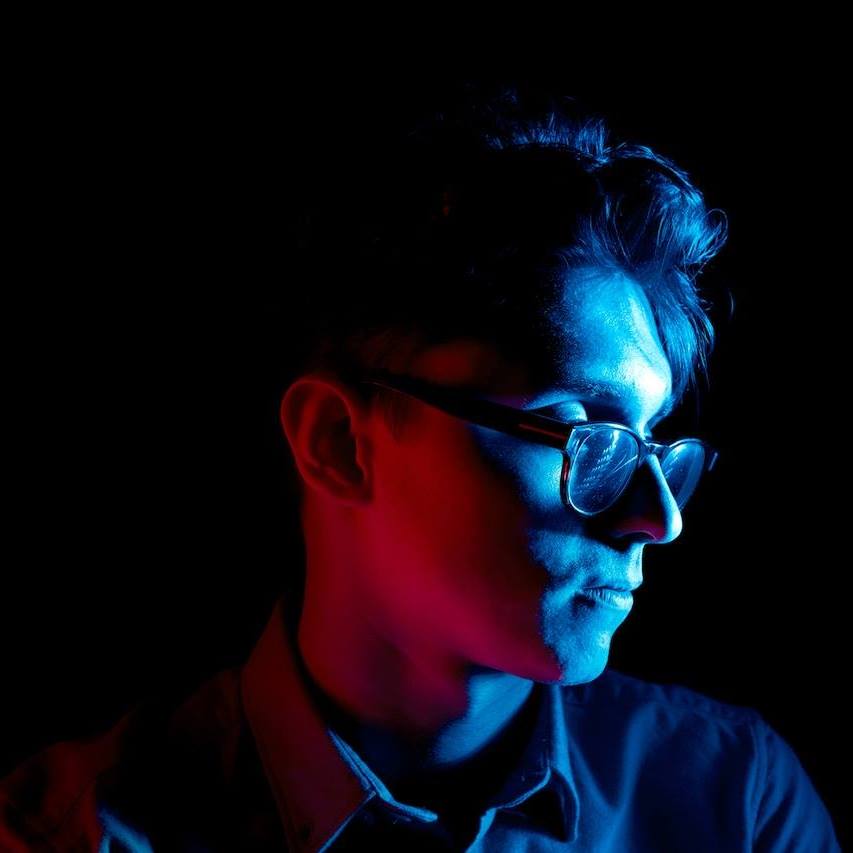 "Barricade" deftly denotes trying to go through the motions of life while fighting off anxieties, a battle that is frequently fought but can be difficult to overcome. As the song continues, Moss sings:
I can't punctuate
These boneless days
They keep crawling in
Sinking into my skin
I'm under your gravity
Frozen mathematically
And I lay awake with my eyes closed
No matter how much he tries, it remains increasingly fatiguing to keep up. "Barricade" delineates how easy it can be to become trapped in one's own thoughts and emotions.
Throughout the song, Moss' vocal tones further add to the song's emotional gravity, as his pitched melodies provide a depth to the narration to which listeners can easily attach themselves. As the song goes on, punctuating beats and a somber piano are peppered with soft guitar, a harmonious combination that aids in showcasing Moss' aptitude for production and technicality. The instrumentation feels just as heavy as the lyricism, as the two complement one another in seamless polyphony.
As "Barricade" nears its end, Moss becomes more honest with himself and with listeners, acknowledging at the end:
Who'd I think I was?
I'll never ride all the same roads and skies because
I'm under your gravity
Frozen mathematically
Crushed between your teeth
I lay awake with my eyes closed
By admitting this, listeners find Moss succumbing to these anxieties that were rife throughout the song's entirety. Despite this, however, one does not need to assume that he has simply given up altogether – it can also be inferred that he has merely reached a point of acceptance, whereby he can subsequently learn how to grow from these feelings.
"Barricade" beautifully illustrates a not-so-beautiful subject matter, as Elliot Moss skillfully navigates his emotions and anxieties with articulation and wisdom. The song is a strong return for the multi-talented singer after over two years away from the spotlight, and it will be exciting to see Moss blossom as he continues to release new music in anticipation of A Change in Diet. "Barricade" tells us to protect our hearts – but our hearts should very much be open for Elliot Moss.
Listen: "Barricade" – Elliot Moss
— —
? © Kevin Condo
:: Today's Song(s) ::
:: Stream Elliot Moss ::