Atwood Magazine is excited to share our Editor's Picks column, written and curated by Editor-in-Chief Mitch Mosk. Every week, Mitch will share a collection of songs, albums, and artists who have caught his ears, eyes, and heart. There is so much incredible music out there just waiting to be heard, and all it takes from us is an open mind and a willingness to listen. Through our Editor's Picks, we hope to shine a light on our own music discoveries and showcase a diverse array of new and recent releases. This week's Editor's Picks features GRAE, Leah Capelle, Aron Blom, Molly Parden, Sonny Santos, and Oscar Scheller & Lily Allen!
— —
Newcomer GRAE has an absolutely enthralling, cool and smooth rhythmic alt-pop style about her. After debuting with the song "New Girl" in May, this month's recently-released sophomore single "Your Hands" finds GRAE painting a dazzling, softly intense and emotive soundscape. Percussive vocal work creates an impressive background, out of which GRAE rises with tidal force to reject a former manipulative relationship.
I'd like to know
Who you think I am
I'm not your woman
You're not my man
You poured the river
Then you built the dam
So don't play the victim
Cause it was all in your hands
Your hands
It was all in your hands
Your hands
It was all in your hands
"'Your Hands' is about taking control back after having been in an unhealthy relationship," GRAE explains. "It stands for empowerment and not allowing a man to dictate a relationship that's built off of pure manipulation. Writing this song allowed me to overcome this fear of losing someone who clearly wasn't good for me. I was on the road to gaining myself and my control back, while leaving the toxicity of that relationship behind."
"Your Hands" is dark – a stark look at a former lover and their inappropriate actions, mistakes, and failures. GRAE has now taken full control of her situation: She owns her word, and she asserts herself thusly through the dramatic, expressive movement of "Your Hands."
---
Two years ago, we praised the "alternative glory" of Chicago-cum-Los Angeles singer/songwriter Leah Capelle. Following the release of 2018's Giants EP, this month saw Capelle's musical return with her new single "Alder Lake" – a dynamic rock song basking in a shimmering, gilded memory.
Hollow on the inside, and I can't find my appetite
Iron grip on my lungs, so I don't sleep so well at night
Masochist by nature, and I am stressed out all the time
But you know me, I'll take whatever just to pretend I'm fine
"'alder lake' was written during a time in which I felt as if I was existing as a shell of a person. I was lost," Capelle shared upon the new track's release. "I leaned heavily on self-destructive tendencies in an effort to find myself again. I needed to circle back, back to where I felt like myself, back to where I was happy. Alder Lake is a real place, a truly magical getaway that my family built in the woods on a river in Wisconsin. It's home to some of my fondest lifelong memories, including skinny dipping with my best friends when we were 16. So this song, at its core, is about using little moments frozen in time to let go of past mistakes, and find fulfillment in the present."
When we got naked at Alder Lake, the dirt in our toes
And then catapulted down the bank, that moment froze
and I thought – if I could find this happiness in all of my days
well then, this could all mean so much more than just getting paid
because we got naked at Alder Lake, we got naked at Alder Lake
Chugging guitars lay a thick support, upon which Capelle sings of feeling weary, worn, and all manners of distressed. She clings to the chorus' memory and the emotions it awakens as a sort of anchor to stabilize and balance out the negativity, and while we don't necessarily feel the weights lift, we can certainly sense her personal relief and the joy she feels around Alder Lake.
That joy transcends Capelle's singular experience, and in "alder lake" we ultimately hear a song of remembrance and enshrinement – of living for the good times rather than getting lost in the bad.
Oh no, it's 3 again, and I just climbed out of a hole
Comparing my complexion, the angle of my nose
Masochist by nature, and I am stressed out all the time
But you know me, I'll take whatever just to pretend I'm fine
---
Swedish singer/songwriter Aron Blom already caught our attention with his magnificent debut single "Low Low Low." Half a year later, Blom has finally offered another stunner in the form of his sophomore single "King Kong," a heartwarming testament to love's empowerment.
"This song is about that sudden realisation you sometimes can get in a new relationship; about how deeply involved you've become," Blom shares. "Everything is so fragile when you're just starting to get to know someone, and it can sometimes be important to show that you are serious and that you will be around for the long term. I'm using King Kong as a reference to the kind of strength and security that you sometimes feel right away with certain people. Some people can be quite demanding and weigh you down, while others pull you up and move you forward from day one. This song is for the latter category."
Lush guitars paint a charmingly doting silhouette as "King Kong" taps into one of life's core principals, namely the trust and knowing that come in tandem with such an intimate, special connection. Meanwhile, Blom's voice rings out like a beam of light as he proclaims not only his devotion, but also a quality we don't often hear in music: The strength and solidity he feels in the relationship. "Oh, I will follow you," he repeats in the outro, reaffirming that security and the wealth of emotion and support it affords.
The product of an especially powerful love connection, "King Kong" is an absolutely majestic song built and a testament to love's sheer beauty.
---
"Found Out About You"
Molly Parden, Hollow Hum
Not enough is being written about this song or its parent album, so I'm here to explicitly set the record straight. Molly Parden's take on Gin Blossoms' 1992 jam "Found Out About You" is absolutely breathtaking: A stunning rework full of intimate vulnerability and emotional depth. The single comes from Parden and Hollow Hum's new covers album Why Worry: A Collection of Covers, a gorgeous body of work that deserves multiple listens thanks to Parden's sweepingly expressive vocal and guitar performances, enhanced and elevated by fellow Nashville singer/songwriter Hollow Hum (Charlie Lowell).
Why Worry's covers include soothing interpretations of Fleetwood Mac's Landslide" and REM's "Losing My Religion," but no contrast is as start and standout as this Gin Blossoms opener. Raw acoustic strings ring against echo-laden electric ones as Parden sings a calm and collected melancholy. She injects pain of heartbreak and loss into every inch of a tempered, expressive performance that balanced angst with grace.
There's an alluring mystique surrounding "Found Out About You," yet at its core, this should be a straightforward aching heartbreak. It's a testament to Molly Parden and Hollow Hum's talents that they've taken this ubiquitous quality and transformed it into a declaration extending well beyond the sum of its parts.
---
"swear 2 g-d"
Sonny Santos, Billie Marten
Sonny Santos' debut single plays out like a slow, mournful country song on steroids. Featuring none other than English singer/songwriter Billie Marten, "swear 2 g-d" resonates with the unforgiving weight of disconnect and loss.
Plaintive guitars draw listeners in from the outset, their moody pulse and slight twang introducing London-based Santos as a folk artist well-versed in the ways of everyone from Cash to Buckley. Originally released by The Shivers, "swear 2 g-d" lingers on the dynamic between the hurt one experiences in a relationship, and one's utter devotion to that same relationship.
In reviewing the song back in June, Atwood Magazine described "swear 2 g-d" as "depicting ardent infatuation without falling into clichés and maintaining an authentic delivery." Need I really add anything more to that sterling description?
Go listen to this song on your own, and dwell in its slow, poignant depth.
---
"1%"
Oscar Scheller, Lily Allen
The lead single from Oscar Scheller's forthcoming sophomore album HTTP404 pairs the rising singer/songwriter up with British powerhouse Lily Allen for spectacular results. An immersive, intoxicating pop song centered around infatuation, the duet is as bubbly and fun as it is a more serious expression of angst and anxiety over relationship breakdowns and miscommunications.
I wish you were stood in front of me
But you're behind a white screen
It doesn't make it easy
Three dots, well, they can mean anything
I hope that you would tell me
If I owed apologies
"I wrote this song after getting reaaaally lost in the suburbs of Stockholm on my way back from the studio cause my phone died," Scheller shared upon the song's recent release. "It was inspired mostly by a conversation I was having with a girl who was taking ages to reply when I was on 1%."
Say it 'cause I'm only on 1%
Seen you read the last thing that I sent
Don't understand what you meant
I wanna know now
I wanna know now
Press send
I don't wanna have an argument
If I did wrong let's try again
Don't understand what you meant
Lemme know now
'Cause I'm only on 1%
"1%" taps into nerves we've all felt: That rush of frustration that we feel from others when the ball is so completely in their court, leaving us helpless and victim to whatever they may so choose. Yet none of this stops Scheller from maintaining a cheeky, light, and playful attitude throughout: Ultimately, this song feels good in spite of the pain being caused; it hangs onto that thread of hope that something positive will come out of this waiting game.
Propelled by Scheller and Allen's buoyant performance, "1%" is a song we can keep fully charged all summer long.
— — — —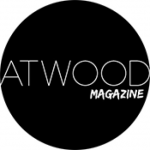 ---