In their newest EP 'Outta Their Minds,' Sun Room pull from retro influences and the joy of being with friends in Southern California.
Stream: 'Outta Their Minds' – Sun Room
---
I think that was the coolest part of this year, was getting to share the beach culture of our towns in completely different countries.

Having a network of close friends nearby is a lot like touching grass. It keeps you grounded, reminds you of the world outside of your own head or the internet, and is there for you in times of need.

Perhaps this, a strong community of trusted loved ones, is the secret to Sun Room's success. "It's funny," says Luke Asgian, their lead singer/guitarist, "when I'm writing music, I'm not thinking of how fans are going to receive the songs, I'm more just thinking about how my friends are going to receive the songs. I just want to make music that me and all my friends are excited about."

Having gotten their first taste of public acclaim off of a TikTok that went accidentally viral, Sun Room are no stranger to popular support. Now, just leaving tours with Louis Tomlinson and Inhaler, they've seen the grand reception that listeners across the world have for their SoCal sound.

"This year," Asgian says, "I think we went to like 30 countries…playing all the same songs that we were playing in my front yard to all our friends and now we get to play them in front of 15,000 people in Buenos Aires. I guess it was pretty full circle to be able to do that. And I think that was the coolest part of this year, was getting to share the beach culture of our towns in completely different countries. And for those fans to be receptive and stoked on it was really sick."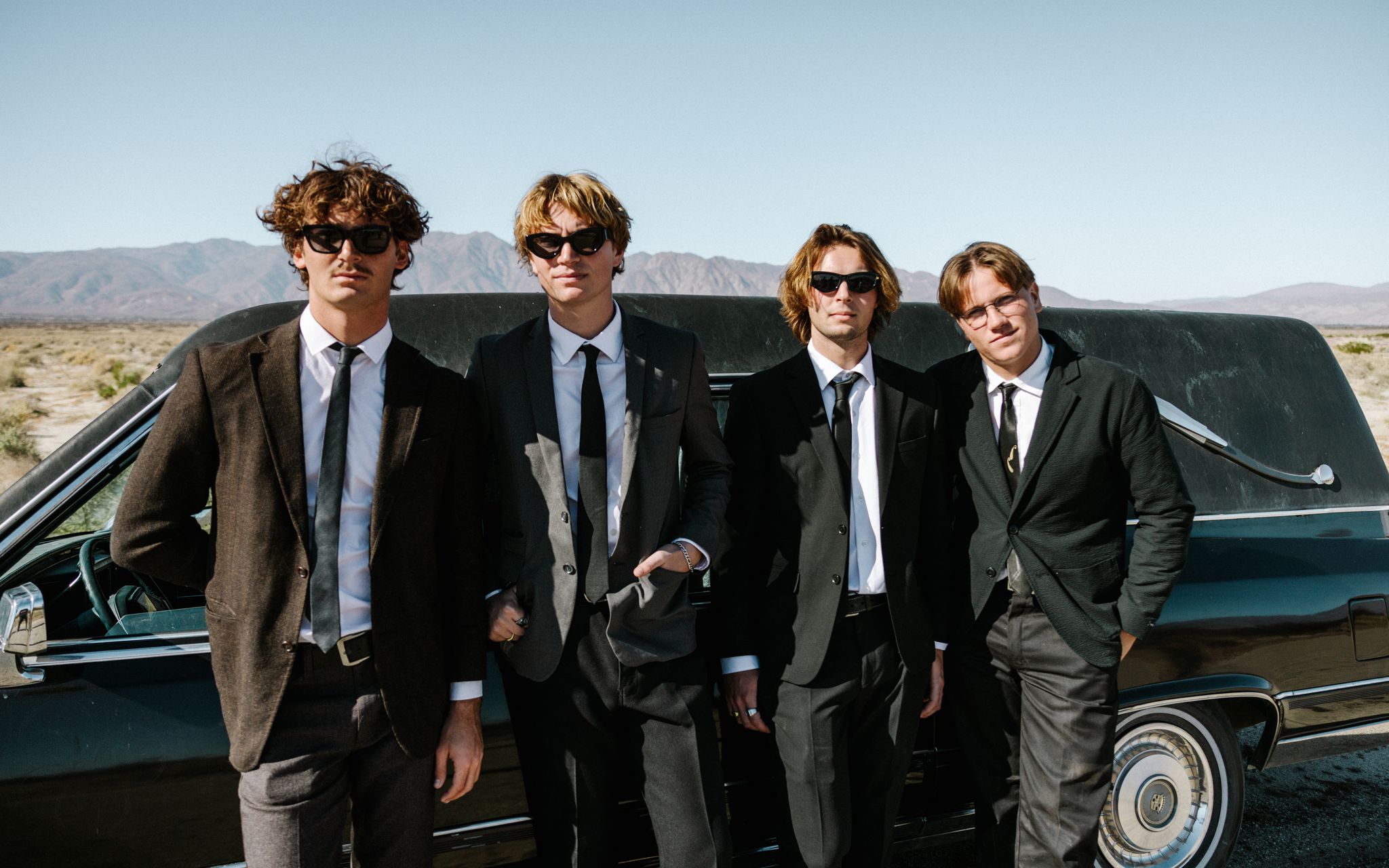 Yet with acclaim comes pressure, pressure to continue the success, pressure to please the masses. "I think I started feeling a lot of pressure to make music that's more commercial, you know?" admits Asgian.
"I was unsure of whether this style of music that we do would reach all those demographics we were playing in front of, because it wasn't just the Southern California beach kids that we usually play in front of. And so I kind of started getting in my head about songwriting and being like, 'oh shoot, do I have to, like, make the next TikTok hit?'. I got to the point where I started writing music like that, but then I thought to myself, 'this is so lame.' So I gave up on doing all that and I realized I just want to make the type of music that gets me and the band and my friends in San Diego excited."
And thus, we get Outta Their Minds.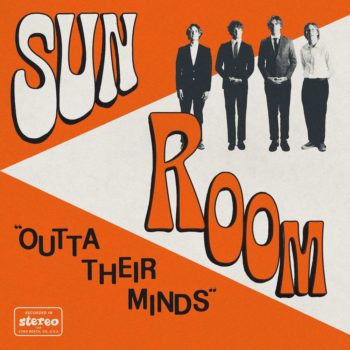 Released February 24, Sun Room's newest EP feels like an homage to the evolution of garage rock with a SoCal-tinged flavor. "Sunset Garage," for example, sounds straight off of a 50's doo-wop record while "Cadillac" and "Outta Their Minds" are more 60's British Invasion, akin to The Who, Kinks, or Rolling Stones. Out of the four tracks on the EP, these three embody the essence of bygone eras that were foundational building blocks to the place garage and surf rock is today. They're excellent replications of those traditional rock sounds that involve a level of detailed accuracy (specifically in the bass and drums) that feel like you just found records from those eras in your parents' basement.
And despite the seeming specificity in those tracks, "it wasn't even something that was fully intentional," says Asgian. "That's like all I was listening to this past summer, strictly 60s garage rock. And my goal in music is always to just create music that I would want to listen to. And so at that time, and still now too, that was a lot of what I was listening to and I think it's just a direct influence. I love The Kinks, The Rolling Stones, I love that sound and obviously that's gonna lead to me just writing music that is similar."
"Kaden's Van" is the only track on the EP that separates itself from that retro sound. It's the representation of how the other tracks culminate into that modern surf-garage-rock sound; yet, once again, this wasn't necessarily intentional.
"I don't think we've ever taken ourselves too seriously," Asgian says, "so it's funny hearing deep questions about it [our music] because it's like, I just wrote this song about my buddy Kaden's broken down van and so it's like funny to think about it in a deep way. But I think in its own weird way, these simple songs can be profound."
Asgian raises an interesting point about profoundness in simplicity, as so much of this album features personal aspects of the bands' life while they're passed off as somewhat inconsequential. The "Sunset Garage" in the song of the same name is a real mechanic shop near Asgian's home. "Kaden's Van" is a true, broken down relic of memories of fun with friends. The Hurst in the "Cadillac" video belongs to the band's buddy Kelly, which he bought for about $400 and parked in his parents' driveway (much to their dismay). Similarly the Corolla in the "Kaden's Van" (R.I.P. Kaden's actual van) is their friend Levi's, who now has the privilege of hopping around town trailed by some badass flames.
---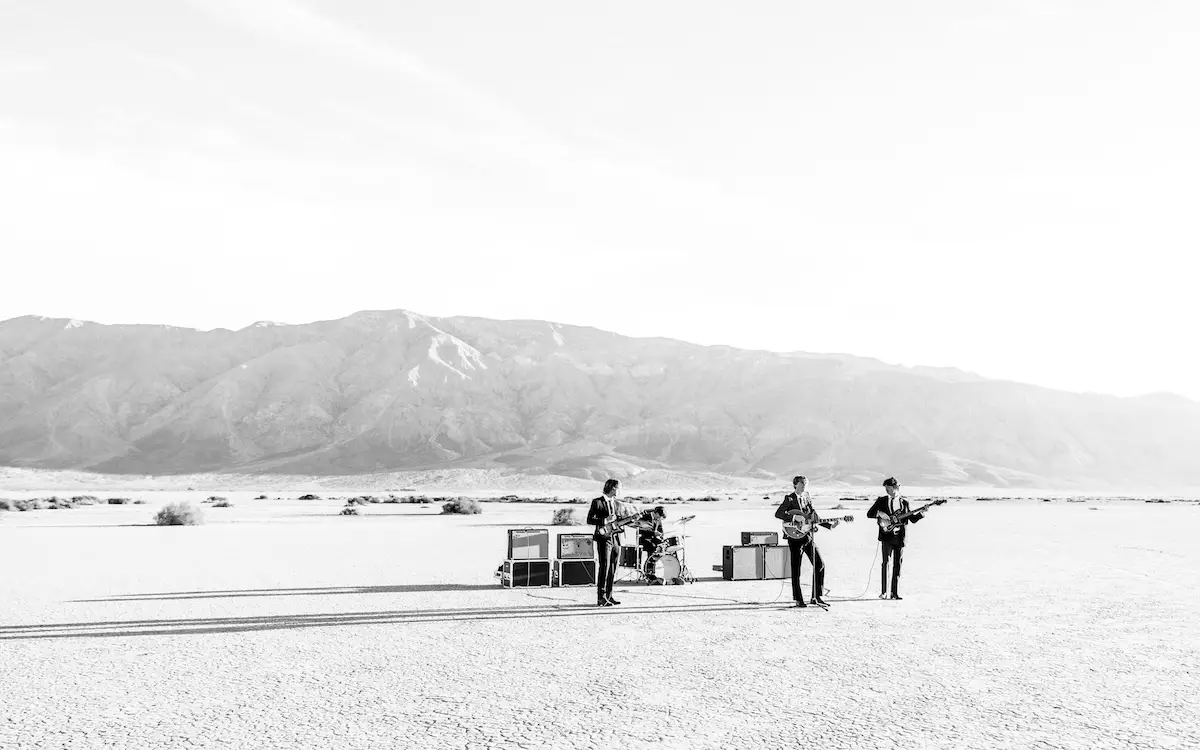 Though these don't make any grand artistic statements about love or politics or the world or what have you, that's not what Sun Room's going for. That's never what they've been going for, that's not why they make music. Their music is snapshots of the lives of the real people in this band. They're important facets of the lives of a few, used to bring enjoyment to many.
And it's the community around them that enables and supports their work and subsequent success. "I was so broke starting Sun Room," Asgian says, "I literally had maybe a couple hundred bucks in my bank account. So the whole time, all the creative direction and video and photo and art stuff is 95% our close friends just because, especially at the beginning, we were never able to afford anything else other than just the help of our friends.
"I think it's just more fun to create that way and I think the final product is more fun to watch as opposed to some super polished, professional $50,000 budget video, because that just wouldn't be us. And it's cool because my buddies are super talented so it does come out pro, but it's pro in a very DIY way."
And again, he's got a point. Though the video for "Kaden's Van" capitalizes on that DIY style (which matches the songs' atmosphere well), "Cadillac" is an extremely professional and well-executed production. It seems Hollywood, like there's a crew of suits behind the camera. But the energy in it reflects the joy of friends getting together and doing a project just for fun.
---
Sun Room's Fast & Loud "Cadillac" Is a Euphonious Time Machine
:: TODAY'S SONG ::
At the end of the day, Sun Room aren't trying to sell you anything, which is really refreshing.
They're not trying to push any agenda, not trying to convince you of anything, not trying to be anything or anyone they're not. They're just guys who like to make music and, fortunately for them, other people seem to like it when they make music too. "'I'm very happy right now with my whole setup, I love living with my friends, paying cheap rent, and you know, playing in a band and not having to get a 'real job.' So I'm just stoked on where we're at. And yeah, hopefully we can just keep getting better and doing bigger tours, but we're already pretty stoked on where we're at."
So if there's no agenda, what should you take away from Sun Room? Why should you listen to them over any other band?
Well, aside from their talent and palpable energy, "I guess the main thing I hope with our music is that people can create good memories to them. I think all my favorite songs have different memories attached to them and it's cool to think that people might have the same thing with our music too."
Outta Their Minds is streaming now, and check out Sun Room on tour with Inhaler this spring.
— —
Stream: 'Outta Their Minds' – Sun Room
— — — —
? © 2023
:: Stream Sun Room ::
---