Atwood Magazine is excited to share our Editor's Picks column, written and curated by Editor-in-Chief Mitch Mosk. Every week, Mitch will share a collection of songs, albums, and artists who have caught his ears, eyes, and heart. There is so much incredible music out there just waiting to be heard, and all it takes from us is an open mind and a willingness to listen. Through our Editor's Picks, we hope to shine a light on our own music discoveries and showcase a diverse array of new and recent releases.
This week's Editor's Picks features Yola, Don Bryant, Sanjeeta Bhattacharya, Orion Sun, Sondre Lerche, and The 1975!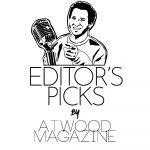 — —
I fall short of naming Yola the "Queen of Modern Soul" only for fear of being too hyperbolic, but one listen to the Bristol-born artist's debut album is enough to know she is true talent manifest: And while she may have delivered some serious vibes as lead singer of her former band Phantom Limb (their 2010 self-titled is absolutely worth your time), it's as a solo artist that Yola explodes with dazzling passion and unfiltered emotion. Walk Through Fire, released in February 2019, is a masterful introduction whose spellbinding performances and evocative songwriting instantly elevate Yola from her lesser-known debut status, to an experienced, beloved favorite we can't get enough of. It's not often you can feel the years of hard, relentless work that go into a record, but from the heavenly "Faraway Look" and the smoldering "Ride Out in the Country," to the feverish "It Ain't Easier" and the soothing, heat-of-the-moment "Love All Night (Work All Day)," Walk Through Fire makes its level of expertise and dedication known to all.
While I cannot recommend this album enough, it's the penultimate track, "I Don't Wanna Lie" (which Yola wrote with Otis Clay) that's kept me on pins and needles. I've found myself coming back to it time and again to feel its intrepid embrace and bathe in its sweet, intensely intimate sound. Rollicking, dynamic rock blends with aching soul to make a classic three-minute indulgence you won't want to shake off. Yola commands the stage with irrefutable energy, her breathtaking voice a force of nature under which a mix of twangy guitars, muted pianos, and assorted bells n' whistles make for a grand, symphonic experience. Whether you're roiling in relationship troubles or simply in need of some TLC, "I Don't Wanna Lie" is the prescription to soothe your soul and set your night on fire. Give it a listen; give it ten. Yola's music stays fresh with classic splendor; I don't think it will ever get old.
"I Die a Little Each Day"
Don Bryant
Don Bryant is classic, dynamic '60s soul spun in a modern fabric. The septuagenarian unleashes himself in a blaze of unrelenting passion on his third album You Make Me Feel, and damn does he make us feel: Each song is an explosion of emotion, a tempest built off Bryant's exquisite voice and timeless songwriting.
A testament to the notion that it's never too late to pick up where you left off, Bryant released his debut album in 1969 via Hi Records, yet stepped out of the spotlight shortly thereafter and pursued "a career as a Hi Records hit man," per his bio – penning songs for his wife, Ann Peebles. Listening to his music now and her music then, we can feel Bryant's voice flowing subtly through hits like "I Can't Stand the Rain." Bryant made his solo return in 2017 with sophomore album Don't Give Up on Love, yet it's the music from his third record (out June 19) that resonates with me the most, finding him vulnerable – an open book ready to spill himself on our ears, the pages.
Injecting his music with the fire and fury of a life lived, Bryant shines like a beacon of love in his song "I Die a Little Each Day," which he originally wrote for Otis Clay in 1973. He is honest, he is raw, and he is at the end of his rope – begging, pleading for his baby "to come back home." The notion of the title rings true for all of us who have loved, and then felt a loss – however lasting or temporary. Life seems to stop when your love leaves the room; when you go from two to one. Don Bryant gives that heartache a deserving soundtrack full of feeling – from the beautiful surround-sound female harmonies, to the sweetly riffing guitar and gentle piano, to the horns that seem to come down to us from up on high, "I Die a Little Each Day" is a wellspring just waiting for us to come swell in its sanctuary.
"Watercolour"
Sanjeeta Bhattacharya ft. Dhruv Visvanath
Watercolor paintings are inherently fragile; beautifully expressive, they can be so full of vibrant life one moment, and washed away the next. It is this fleeting, temporary beauty – a sublime kind of magic – that lies at the foundation of Sanjeeta Bhattacharya's song, "Watercolour."
I think of you once in a while
You say I might be the one
But it's not the time.
Perhaps you were right,
I don't mind waiting.
I think of you once in a while,
Your lips spoke poetry in the half light.
I don't mind hearing it again,
I don't mind waiting.
Subtly sweet and open-hearted, the collaboration with Atwood favorite Dhruv Visvanath offers a stunning introduction to Bhattacharya, a 25-year-old New Delhi, India-based singer/songwriter with a long and promising career ahead. Serene instrumentation and tender vocals make "Watercolour" a caressing storm – the kind of emotional outpouring that humbles the listener, revealing all and inviting us to join in somber reflection.
I think of you once in a while
And find myself in a frail state of mind.
Yes I love easy, is that a crime?
Still can't get it right.
Rewind my memory back to when you sang to me,
I'll learn to draw them in watercolour
So they wash away easy.
I'm starting over, I'm tired of starting over.
It's a song of love and a song of heartbreak; of fresh starts and stale endings, hope and longing, renewal and exhaustion. It's a reminder that love can be fleeting, however powerful and everlasting it feels at the time – so grab it with everything you've got; embrace it like you've embraced nothing else in your life; never let it go.
"Ne Me Quitte Pas (Don't Leave Me)"
Orion Sun
Orion Sun has given herself over in song, and the result is dripping with intimacy and bone-chilling individuality. A heavy, heartfelt, and vulnerable outpouring of emotion, "Ne Me Quitte Pas (Don't Leave Me)" taken off her recently-released debut album helps establish the Philadelphia artist as a fresh, compelling voice full of nuance, depth, and endless creativity.
Released March 27, 2020 via Mom + Pop records, Hold Space for Me is the soul-soaked, lyrically impassioned, and hypnotically ambient debut album from 23-year-old Orion Sun, the moniker for 23-year-old singer, songwriter, producer, and multi-instrumentalist Tiffany Majette.
With lush tones that seem to stop and take in the fullness of the moment, "Ne Me Quitte Pas (Don't Leave Me)" is captivating – an immersive experience for all who take the time to listen. Orion Sun owns every second of this song – from the feel-good bass lines, to the wash of ethereal, swirling background textures, to her syrupy words that so seamlessly evoke a sense of tenderness and knowing, the artist sounds sure of herself and sure of her art. "It feels so good to know you," she sings four times – and while she sounds relatively similar on each repeat, the words seem to resonate with increasing strength.
While young, Majette is not naïve, and her music says as much. She captures a heavy weight in this song, singing about intimate connections in such a way that leaves her audience free use our imaginations, and interpret what we hear however we ultimately desire. Thus whether you're listening to this song with a heavy heart, or with a heart full of love, Orion Sun promises an enchanting experience for all.
"Why Would I Let You Go"
Sondre Lerche
I haven't stopped humming Sondre Lerche's magnum opus of a song since I first heard it, so it's important for me to share this beautiful dream brought to life in music. "Why Would I Let You Go" is a masterpiece – a graceful, haunting, and humbling vessel of love that elegantly captures the artist's feelings without dictating the listeners' response.
Here we are, laughing at the sea
Baby, you and me
Kissing like lovers long deprived of human touch
Whispering with two tongues
Afraid of saying too much
Why would I let you go?
Here we are, burning down the sun
Prisoners on the run
Drowning our sorrows in another desperate embrace
Pushing back anything that might get in our way
Why would I let you go?
"I knew that it likely was the best thing I'd ever written," Lerche recently shared with me during our interview; his new album Patience released last week. "It was very important to me, and to the album, to not diminish that intensity I felt when I wrote [this song]." The second single off Patience, "Why Would I Let You Go" is a vulnerable message of tenderness intended to capture the fullness of knowing; of partnership and togetherness, that most intimate of relationships. Stripped-down and dressed to the nines all at once, the song resonates through a soul-stirring arrangement of instruments that evoke both the intensity and magnificence, as well as the raw, crippling honesty of Sondre Lerche's feelings. If the Norwegian singer/songwriter hadn't yet reached his artistic crescendo, he has now.
And in my dreams I have the strength
To not keep love at an arm's length
And in my dreams I see myself the way you do
And in my dreams I understand
The value of the love at hand
And in my dreams I love you like I used to
The first time I heard this song, I wept.
"Nothing Revealed / Everything Denied"
The 1975
I've sat with this sleeper hit for some time now, and I feel the need to take a second to express the grandeur and utter beauty of The 1975's "Nothing Revealed / Everything Denied." The non-single off Notes on a Conditional Form is a typhoon of feeling – a rush of feverish R&B and spoken word that sinks into the bones with lush harmonies and aching, heartfelt tones.
Life feels like a lie
I need something to be true
Is there anybody out there?
Life feels like there's something missing
Maybe it's you
Is there anybody out there?
Hot, sultry piano work lays a fine groundwork from which the Manchester band soar. "Nothing Revealed / Everything Denied" is in so many ways quintessential The 1975 with its heart-on-sleeve lyricism and passionate emotions, but it's also new territory for a band that made its name off bouncy, shimmering guitars and uptempo licks. It speaks to The 1975's growth and evolution that they could pen a song that so seamlessly captures their essence, without sounding like any previous hit; "Nothing Revealed / Everything Denied" is not pop, or "indie pop" – it's R&B, a blend of blue-eyed soul verging on the hip-hop space. It's both experimental and for them, somewhat groundbreaking – but it doesn't "feel" new; it feels natural and organic.
You can't figure out a heart, you were lyin'
You're doin' in my head with your non-stop trying
Never gettin' sleep and forgettin' to eat
I pretend that all these things agree with me
And I get somewhere but don't like it
Get somewhere, change my mind, eh
Get somewhere but don't find it
I don't find what I'm looking for
Notes on a Conditional Form is home to a number of hits and new "classics" for The 1975 – and "Nothing Revealed / Everything Denied" shines bright among them. It's undoubtedly the sleeper – a track trailblazing forward, charting yet another course for a band that has never seemed satisfied or at peace with itself. The 1975 inhabit numerous spaces; with "Nothing Revealed / Everything Denied," they establish their place in yet one more part of the musiverse.
— — — —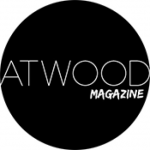 :: Editor's Picks ::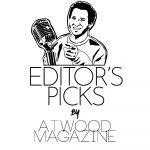 ---