It's comforting to know that our favorite artists suffer from similar anxieties as we do and Free Cake for Every Creature shows us that they too are riddled with them.
— —
"All you gotta be when you're 23 is yourself." It's easier said than done and too many of us fall victim to the imaginary timelines and expectations the world puts on young people. We've all compared ourselves against the successes of those around us, especially famous musicians, athletes, and actors who are younger, yet seemingly more successful than us. Hearing the sweet, soft voice of Katie Bennett, lead singer of the Philadelphia band Free Cake for Every Creature is sure to make those career related anxieties dissipate. Listening to breathy vocals bouncing over the playful melody of "All You Gotta Be When You're 23 is Yourself," off the band's 2016 album talking quietly of anything with you, is sure to send anyone into a state of relaxation.
Displaced, thoughts racing, do I
settle down or keep moving
I am 23 years old today
where's my birthday cake?
https://www.youtube.com/watch?v=5fRvFIKBtaE
---
Bennett is suspended in a state of limbo– caught between optimism and uncertainty. She is finally the one to make her own decisions, but how can anyone know what the right choices are? Her lyrics are almost whispered like a prayer or a plea for a manual on how to be a grownup. She captures what it is like to stand at the precipice of adulthood and still feel as immature and inexperienced as a child. Is it childish for her to want someone to bring her a cake on her birthday? Is adulthood just a series of disappointments? "All You Gotta Be When You're 23 is Yourself" wades in unfulfilled expectations and bathes in the possibilities that come with uncertainty.
Moving to a new city,
shaky footing till ya kiss me
now i'm philadelphia-crushin
walk three miles with me, honey
just for fun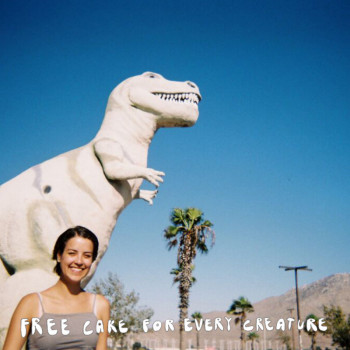 Starting your life out in a new city can be as exciting and scary as a crush. At the heart of the song is a love story of two young people who are at a crossroads in their lives. Financial instability, new cities, new faces, and new responsibilities can cause young love to be messy but Free Cake for Every Creature shows us there is beauty and love to be found in embracing the mess. The music video encapsulates the push and pull between childhood and adulthood, showing two hand puppets kissing for the first time and finger puppets displaying a range of emotions.
cause all you gotta be
when you're 23
is yourself
call yourself an artist,
work part-time at whole foods
it's all good
Coupled with Bennett's silky soprano, it's comforting to hear that it's okay to be where you are in life from someone who clearly suffers from similar anxieties. This isn't some stadium pop song written by a middle aged producer telling us to "follow our dreams" and trying to capitalize on fragile and impressionable youth. It's coming from a DIY artist, wrestling with the same demons, struggling to have their voices heard, just like us. It's as if the song exists not only to remind us to slow down and take our time, but as a reminder to the artists themselves that they don't have to be what others think they should be by now.
So we should all take Katie Bennett's advice:
wear stupid lookin' shoes
defuse left-over teenage blues
it's all good!
— —
— — — —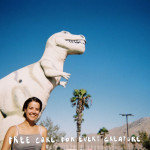 photo © double double whammy
https://www.youtube.com/watch?v=5fRvFIKBtaE
:: Free Cake for Every Creature ::