Panteon's intimate and ethereal "January Keeper" provokes us to consider our relationship with the surrounding world, and the many ways in which we connect to life.
— —
For centuries, music has been central to maintaining personal balance – for lending us new insights and fresh perspectives. That continues to be true to this day, though it might require a little digging outside radio's top charts. Among those making songs for deeper purposes is singer/songwriter Panteon, whose intimate and ethereal "January Keeper" provokes us to consider our relationship with our surrounding world, and the many ways in which we connect to life – through sight, touch, and more.
Wait to see
how the purple dust reveals
hands cut it short
when the frame of mind feels old
And you would have run
in the morning wake up
face the hungry sun
Watch: "January Keeper" – Panteon
---
Atwood Magazine is proud to be premiering the music video for "January Keeper," the pulsing single off Panteon's recently-released debut EP, Travel Log 1 (independently out 1/19/2018 via Pancake Assassin). The nom de plume of Brooklyn-based, German-born Yvonne Ambrée, Panteon is the musical embodiment of human experience – the merging of travel and connection, wisdom and weather, questions and answers. Growing up behind the wall in East Berlin, Ambrée understands boundary and immersion perhaps a little differently than most: She credits her early exposure to disconnect and removal as a driving factor in her life, which is now deeply rooted in world exploration.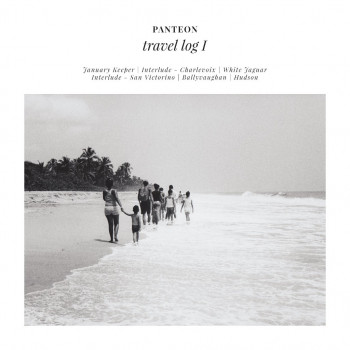 Ambrée says her EP is inspired by travels across Europe and The Americas; each of the six songs is something of an ode to the "experience of a specific locale," in her own words. Having curated, written, produced and performed the EP in its entirety, Ambrée (or Panteon) is in complete control of her work, owning every aspect of it – aside from the inspirations, of course. Like so many great artists and their respective art, Panteon and Travel Log 1 serve as a stunning reminder that, though we may inhibat this world, we are not its owners; rather, we are mere passersby, transients given a chance to experience all that Earth has to offer. Like a photograph or a poem, Travel Log 1 and the songs therein aim to capture life itself through music – and while there's nothing quite like being there firsthand, Panteon certainly succeeds at giving us a taste from the other side.
"January Keeper" opens Travel Log 1, setting the scene for the EP with a warm, hypnotizing melody that ebbs and flows, driving us forever onward and in a constant accelerated state. Edited by Turkish filmmaker Isil Karatas, the song's music video adds an ethereal, almost otherworldly glimpse into the song's depths. We view smatterings of life – from shadows of running bodies, to window-lit houses and bodyless, outstretched arms – but everything is slightly morphed: Sometimes, multiple images are transposed atop one another, making their individual depictions familiar, yet out of focus; other times, the visuals themselves are disguised through color and light.
Help believe
that skin allies the enemy
but you knew the game
when it cracks not to retain
And you would have run
in the morning wake up
And you would have run
January Keeper
face the hungry sun
"The melody for "January Keeper" came while taking a short 3 day trip to Prague a few years ago," Yvonne Ambrée shares. "While walking over the Charles Bridge a melody just came into my head and I recorded it quick. Months later when I was in Berlin (GER) I took the train to the studio one morning and read this article about a man slowly but gradually losing his sight. The morning sky looked like a beautiful purple dust and I thought about how tragic it would be to lose the ability to see, and how much we take it for granted… Back at the studio, I remembered the melody and wrote the song in less than an hour."
The artist continues: "The video – edited by the turkish filmmaker Isil Karatas – plays with the concept of floating, dreamlike visuals and using other senses for example 'touching' to feel something. Once the beat starts there is constant movement like running away from what is inevitable. Everything becomes more narrow and limited."
Through a touch of surreality, we are pushed closer to our own realities: This is the magic of music, a core power of song. "January Keeper" is intense, but it does not overwhelm; eye-opening, but not flashy or self-absorbed. Travel Log 1 may be Panteon's debut EP, but there is far more to her than meets the eye and ears, and we cannot wait for more from this emerging artist. Stream the "January Keeper" music video exclusively on Atwood Magazine, and stay up-to-date with Panteon via the links below!
— —
— — — —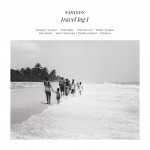 photo © Bantu Production
video © Işıl Karataş
---
:: Stream Panteon ::