There's an invigorating euphoria emanating off Casii Stephan's "GhostShips." Embittered but unrelenting, she busts out of the gate in an incredibly powerful display of determination, unwilling to let setbacks keep her from her dreams.
To be loved like a warm blanket
On a cold and rainy day
No one could fault us for disappointments
Or hurts from yesterday
And when our arms are empty, broken
From people who ran away
We just don't stop
The pain comes rushing back
Listen: "GhostShips" – Casii Stephan
---
Atwood Magazine is proud to be premiering "GhostShips," the highly-anticipated brand new single from Tulsa's Casii Stephan. Recently named "one of nine Oklahoma musicians to watch in 2017" by Tulsa World Magazine, singer/songwriter Casii Stephan ascends to center stage with an incredibly dynamic performance that captures an intimate moment of raw, untethered emotion.
An incredibly spirited anthem, much of "GhostShips" stems from Casii Stephan's steadfast determination: The Minnesotan left her home to pursue a music career three years ago, moving to Tulsa and facing an uncertain future. She wrote "GhostShips" out of that frustration, and as they say, the rest is history: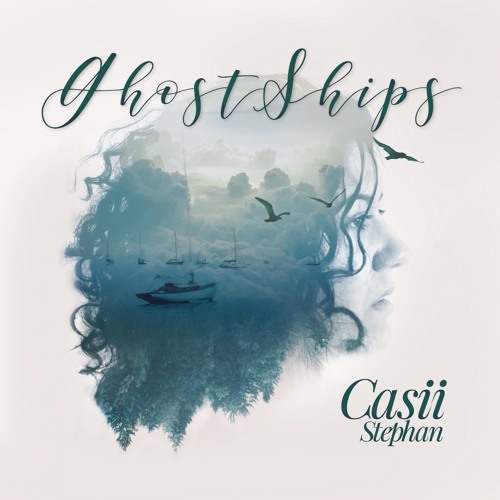 We just don't stop
The pain comes rushing back
So, see, the smiles that we bleed
Circling, we're just ghostships underneath
These scarred souls just want to go home
But all we got was pain
"I wrote this song needing to escape from reality – I drove 2 hours away from home to write something, anything – but instead ended up writing about my reality," Stephan shares. "It's about acknowledging that while I was still afloat in this thing called life, I had burnt edges and holes in my sails. Honesty has a way of coming out, whether you want it to or not."
Inspiration comes when we least expect it. And yet, it is often in those moments of intensity that we shed the facade and revel in our core. "GhostShips" exudes that base vulnerability through Stephan's powerhouse vocal performance. She sings of warm wishes, desires and unfulfilled dreams, adding layers of tension until she explodes in an overwhelming chorus of self-reflection: "We're just ghostships underneath," she sings, her mesmerizing voice taking us on this very personal journey of self-discovery.
We tried to find it in an empty bottle
But two became ten
And if the sun goes down without us
Knowing how this ends
We'll just avoid every question
By wandering through each room
Easy comparisons can be made to the likes of Florence Welch and Carole King, but Casii Stephan is her own unique personality, bubbling with a resilience and drive that is sure to take her places. Don't miss this 2017 Artist to Watch, and stay tuned for more from Casii Stephan as the year rolls on.
Meanwhile, enjoy "GhostShips" exclusively on Atwood Magazine: This is one anthem you'll be shouting at the top of your lungs.
— — — —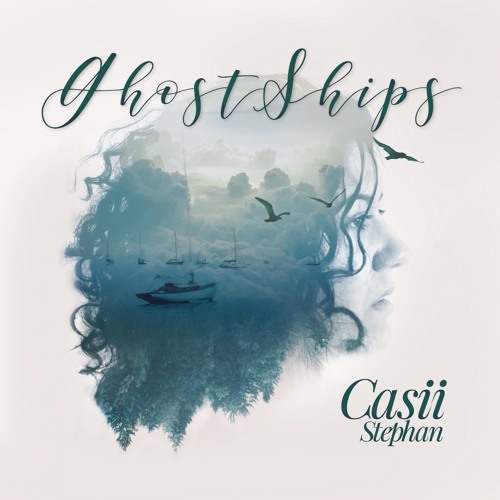 :: Listen to Casii Stephan ::