Figure Eight's "True Love" is a cheeky throwback and a perfect encapsulation of modern pop-punk.
Stream: "True Love" – Figure Eight
---
Tell me I can't live like this forever…
Who says heartbreak isn't fun? In "Frances Farmer Will Have Her Revenge on Seattle," Kurt Cobain sings, "I miss the comfort in being sad," and while it's certainly better to not wallow in negative emotions, sometimes it's your only option. Long Island's Figure Eight make catchy emo-inspired pop-punk that makes you want to sing your hurt heart out in the most dramatic way possible. "True Love" is the sort of lovelorn song that'll take you right back to pop-punk's golden age.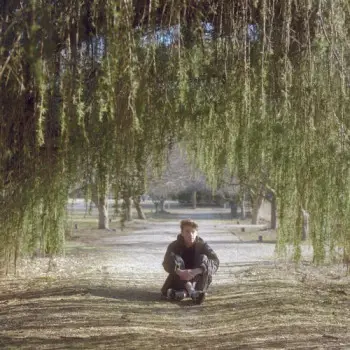 tell me things you meant but didn't say
last night in drapes and in between sheets
your curtains fell as you told
me things you regret
and you regret that we met
Atwood Magazine is proud to be premiering "True Love," the second single off Figure Eight's upcoming debut album Any Given Flower (out May 24, 2019). Like any great song you'd expect to hear at Emo Nite in any state, this is a song about romantic yearning across state lines.  Ryan Meyers, the band's sole member, has a yelp that could give bands like Mayday Parade a real run for their money.  What does make the song feel all the more special is the simple, semi-distorted nature of the instrumentation.  It makes "True Love" sound all the more organic and honest.  It captures what made records like Whenever, If Ever and Sports all the better.  It sounds relatively simple and has a DIY delivery, but it still sounds epic and a larger scale than you'd expect in an early single.
Meyers spoke to Atwood Magazine about the evolution of this song:
"A little diddy I wrote back a few years ago that is supposed to be just fun and light hearted, its a little cheesy and a little cheeky. It was originally a quiet acoustic song but I said fuck it lets go full band with this shit. I was listening to a lot of counting crows and singer songwriter stuff at the time so thats kind of the head space i was in. Its definitely the first song that really differs from previous music that we've put out, although the rest of the record will have more questionable sonic choices. Its not a song that ask much of the listener, and doesnt need to be read into that much, and thats ok sometimes. It feels good to not have every song be an emotional mess, and sometimes its ok to have fun and be a little cheesy."
What's most intriguing of "True Love" is Figure Eight's ability to really capture the emotions that those 2005-2009 pop-punk songs did.  Despite the fact that this is a decidedly modern rock song, it really ought to take listeners back to playing songs off of Myspace pages (RIP) or asking the DJ at your middle school dance to play it.  The way Meyers sings, "Tell me what it's like to be out in Philly" makes it sound like a distant place like Ohio did in Hawthorne Heights songs or Baltimore in All Time Low songs, despite the fact that Philly is only about two to five hours from New York.  This is done in no small part thanks to the romantic-longing in the lyrics.
While there's no shortage of male voices complaining about women not liking them (except for JuiceWRLD), Meyers really does sell this in a way that sounds like Foxing writing a song for A Lesson in Romantics:
Your curtains fell as you
told me things you regret
And you regret that we met
Just as Kurt Cobain found comfort in feeling sad, there's plenty of fun to be had within Figure Eight's sadness.  Their debut album, Any Given Flower, is out on May 24th, and as demonstrated in this song and in the first single, "Oyster Days," it's sure to bring an old school feeling to modern pop-punk.  Both songs bring a feeling of drama to the table that's been missed in pop-punk.
tell me what's so wrong with wanting to be
a person that is complementary to me
and tell me what's so wrong with wanting to move
when nothing's going on except this everlasting mood
and on the drive home you forget…
tell me what it's like to be a ghost in this old town
tell me what it's like to be a part of everything
tell me what it's like to be out in philly
tell me what it's like to be nothing like me
Stream: "True Love" – Figure Eight
— — — —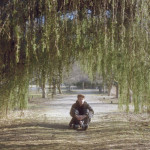 ? © Matt Lamourt
:: Stream Figure Eight ::