Atwood Magazine is excited to share our Editor's Picks column, written and curated by Editor-in-Chief Mitch Mosk. Every week, Mitch will share a collection of songs, albums, and artists who have caught his ears, eyes, and heart. There is so much incredible music out there just waiting to be heard, and all it takes from us is an open mind and a willingness to listen. Through our Editor's Picks, we hope to shine a light on our own music discoveries and showcase a diverse array of new and recent releases. This week's Editor's Picks features Prateek Kuhad, Broods and Sir Sly, Laura Stevenson, Arms Akimbo, The Backseat Lovers, Wrabel, Carl Broemel, and DENNY!
— —
Talk about an utterly breathtaking, expansive piece of indie folk mastery. Hailing from New Delhi, India, singer/songwriter Prateek Kuhad proves himself an inimitable, one-in-a-million voice in 2018's six-track cold / mess EP. His blend of organic folk elements and rich indie pop charm makes his music feel simultaneously small and intimate, yet emotionally overwhelming. Opener "with you/for you" is sweet and full of loving connection; "did you/fall apart" resonates with longing. Kuhad's plaintive lyrics are movingly sparse: Every word feels as though it was chosen with the utmost care, with boundless emotions flow from every utterance. Title track "cold/mess" amps up the EP's energy with overdriven guitars that hit like daggers and a chorus that begs to be sung on repeat: "I wish I could leave you, my love, but my heart is a mess," Kuhad cries. "My days they begin with your name, and nights end with your breath."
The EP's second half is as exhilarating as its first, with excitement continuing to rise in "for your time" before the charming ballad "fighter" fills our ears with a cathartic release. Closing cold / mess in beautiful style, the intimate "100 words" will break your heart: "Do you have a 100 words for me? 'Cause I have only three," our Kuhad exhales over a lively acoustic orchestration of guitar and piano. "And you couldn't even sing for me, and I keep on writing these songs, over and over, and I keep getting closer to you." Imagine he's singing to a lover, or imagine he's singing to you, the audience member; either way, one listen through cold / mess is all one needs to be absolutely hooked on Prateek Kuhad, a truly stunning artist who has not one, but two of his songs featured in this week's editor's picks.
---
"Too Proud (Sir Sly Remix)"
Broods, Sir Sly
In our sit-down interview earlier this year, Broods' Caleb Nott opened up about the personal significance of "Too Proud," a song about numbing yourself. Featured on Broods' recently-released third album Don't Feed the Pop Monster (already a strong album of the year contender), "Too Proud" finds the Nott brother taking his first pass at lead vocals while singing about one of the lowest periods of his life: "I didn't think I was really getting appreciated for what I was able to make, and that got me really down, you know to where you don't believe in yourself at all."
Enter my favorite band, Sir Sly – a group whose songs about solitude, reflection, struggle, and loss have hit home more times than I can count. The trio of Hayden Coplen, Jason Suwito, and Landon Jacobs strip "Too Proud" of its pop gleam and reassemble it into an even darker soliloquy: "I had to hit bottom to get to the bottom of this whole mess," Jacobs sings in his own new verse. "I had to get throttled to find a place safe enough to rest. What does that say about my mental stability – I'm asking, why are you mad at me."
The turbulence in Jacobs' own life, caused primarily by his mother's passing from cancer and his divorce, fueled the profound dark depth and raw emotion of Sir Sly's sophomore album Don't You Worry, Honey (2017). That same aching vulnerable depth reappears here in their "Too Proud" remix as the trio make Broods' song their own, with producer/multi-instrumentalist Suwito and drummer Coplen putting their own Sly spin on the instrumentation.
Listeners' focus remains on Jacobs' confession. His lyrics tell of a personal reckoning – of succumbing to his own low point, and finding some sort of solace in that wreckage, sinking "down in the ocean."
Too many drinks in the summer
Too many ounces I smoke
Too many prayers about dying…
and I woke up from the dream
to what I'd become, growing up,
the nightmare from my youth of growing up…
And I sink down in the ocean,
a little bit deeper, it closed in
and I keep the wine bottles flowing
powerlessness is its own gift
When Jacobs' verse finishes and Sir Sly hand the mic back to Broods, the brother-sister pair sound heavier than they've ever felt before: As if they've been gutted, and are truly rising from the very bottom. Their chorus cries are accentuated, transformed into a desperate, urgent plea for help as their voices ring out: "So many times that I've been too proud to let it out."
Sir Sly's "Too Proud" remix hemorrhages raw vulnerability, bringing out the depth in Broods' haunting mental health struggle with stirring intimacy and breathtaking clarity.
This is the first we've heard from Sir Sly since they remixed The Knocks and Foster the People's "Ride or Die" last year; let's hope there's more to come in the following months, as "Too Proud" affirms the LA trio to still be at the top of their game.
---
"Living Room, NY"
Laura Stevenson
I didn't listen to Laura Stevenson's song "Living Room, NY" once; I listened to it about seventeen times, spinning it on repeat for upwards of an hour so I could hear, and then hear again the tiny inflections of her voice change over the course of three incredibly tense, intimate minutes. You don't need to know exactly what "Living Room, NY" is about in order to feel its presence and understand its urgency, its heartache, and its immediacy. The song arrives already in motion, with Stevenson already wringing her heart out over a desceptively calm guitar line:
I want to feel you restless
I want to wake up from it
I want to see you stare at ceilings
until you fall back to sleep
She sings these words twice, her own voice growing more restless by the second until it blooms into a harrowingly expressive refrain: "In the waiting room," she cries. "In the waiting room… In the waiting room, it's a little stuffy in here."
I got engaged last year, but ever since I started dating my fiancée, every second I was not with her was spent in anticipation of the next time we would be together. We own our inseparability proudly like a badge over both our hearts, and I truly love that about us: I think it speaks to the value we place on each other's presence, and the physical and emotional impact we have in each other's lives. "Living Room, NY" is said to be a song grown out of long distance mourning: Of missing the moments when you're together with the one you love, no matter how small or seemingly innocuous they may be.
Physical presence has a profound impact on our lives. No matter how "connected" our digital and virtual worlds may be, nothing compares to the physical act of being together with someone. Laura Stevenson captures the beauty of connection and the unbearable magnitude of distance in her poignant "Living Room, NY," one of the most beautiful love songs I've ever heard.
So I'll fold the world to be there tonight
'Cause I want to fall asleep on your time
I want to fall asleep where you lie
I want to fall asleep with you shifting by my side
I want to fall asleep where you lie
I want to fall asleep with you, I
With you, I… With you, I
I miss you, I
---
Taken from their upcoming third EP Seven Dollar Paycheck (out April 19), "Paycheck" finds Arms Akimbo ready to dominate alt-rock radio all summer long. "I got a seven dollar paycheck and an eleven dollar meal," Peter Schrupp sings in the first verse, his bandmates' muted electric guitars already aching to release their full range.
In many ways, "Paycheck" feels reminiscent of younger Blink-182 and the alternative bands that proliferated the music scene just two decades ago. Schrupp's lyrics are casual, direct, seething with angsty energy; the band hold onto this deep-seeded need to get out, whether it's of LA or their moneyless rut, or whatever. The only sensible answer, of course, is to double-down on the thing you believe in — which, for Schrupp, Christopher Kalil, Colin Boppell, and Matt Sutton, is their music.
Thus, "Paycheck" is an anthem of hope, of escape, of freedom, and of ascension. It's about feeling like you're going nowhere, and needing – not wanting, but needing – to do something about that. It's rock n' roll, in its purest, truest form:
Maybe summer's gonna pick me up,
'cause I'm spitting venom
in every single word,
and I lost my chance at being free
the day I started using my degree
I just want to do something right.
No one really ever knows what their place is in this world, but we all know what it isn't. Whether it's a feeling in our bones or in our hearts, we can sense when we've gone astray. "Paycheck" picks up a few of the pieces and throws them in a new direction, all but ensuring that Arms Akimbo will be in our ears for months to come.
---
"Sinking Ship"
The Backseat Lovers
Utah indie rock band The Backseat Lovers crafted their own mini opus at the end of their debut album When We Were Friends, released January 2019. "Sinking Ship" slows down a volatile, ill-fated relationship just enough so that we can be flies on the wall as it all goes up in flames. Fuzzy, warm, and exceptionally in tune with themselves, The Backseat Lovers speed up and slow down, turn up and turn down with magnificent form. "Sinking Ship" feels innovative and instantly relatable, with lead singer and guitarist Josh Harmon truly leading the trio (rounded out by Jonas Swanson on guitar/vocals and Juice Welch on drums/background vocals) to great heights.
Fans of Mt. Joy, The Head and The Heart, and indie rock bands as classic as The Strokes will find great favor in the fresh air brought by The Backseat Lovers.
and I don't want to be
the ball to your chain
seems that every time
the weather's on our side
I turn it right back into rain
---
Singer/songwriter Wrabel is now independent and releasing music off his own label, Big Gay Records — but if you're like me and really just sinking your teeth into this artist for (regrettably) the first or second time, then the only thing you should be focusing on is this artist's immensely expressive talent. His voice flies as high and heavenly as it does low and crooning. His soul-shaking aches touch bone; his screams shake us awake with dramatic resonance.
"love to love u" is a song of love in its pure form; the real thing, full of nuance and understanding. "Every time I look into your eyes, I feel like flying. Every time that we don't kiss goodnight, I feel like dying," Wrabel sings in a dynamic pre-chorus. Yet aside from the purity of his stellar vocals, nothing compares to the honesty and sincerity injected into this song's bridge:
The grass is greener on the other side
It's what I tell myself, but that's a lie, lie, lie, lie
Yeah, that's a lie, lie, lie, lie (Lie, lie, lie, lie, lie)
There's nothing greener than your eyes
When I look at you, I see my whole damn lie
I see my whole damn lie
"love to love u" is the song you sing to celebrate the magnificent roots of your intimate connection. Join Wrabel an embrace your inner romantic.
---
I've had "Wished Out" on my radio for weeks and eventually, I just had to talk about it. Carl Broemel, best known for his work over the past two decades in My Morning Jacket, is also a supremely intoxicating solo artist. The title track from 2018's fourth album Wished Out hits with the radiance of a pop/rock classic. Broemel's soaring vocal melodies dazzle with bright warmth and affection, surpassed only by his effusive guitar work.
What begins lush and wondrous ends in a bombastic guitar solo full of life and heat; the misty haze has erupted into a torrential downpour. "Wished Out" is the kind of song you can ride over and over again, joining in its narrow twists and heavy turns and eventually coming out the other side feeling not only exhilarated, but also ready to dive back in and start from the top. Broemel's passion echoes throughout this song, making me want to hear more, know more, and feel the things he's feeling. Luckily for us, he's got four solo albums' worth of material at the ready, as well as twenty years' worth of work with My Morning Jacket.
That's enough music to start with, right?
---
"Woke Up in the Hills"
DENNY
Holy shit. My honest-to-god reaction to DENNY's latest single was a double-take, just to ensure I was listening to the same DENNY I've been following for the past four years. Indeed, this is the same Minneapolis-based trio of Alexander Rollins, Randon Nelson, and Sully who released the singles "Love Somebody with a Face Like You," "she gonna eat your heart out" and (my favorite) "Something Furious" last year.
With its dark, heavy bombast of clean electropop fury, "Woke Up in the Hills" marks the beginning of a new chapter for DENNY's artistry. The band have been experimenting with sounds for years now: This is, after all, the same group I once referred to as a "perfect edgy mix between Radiohead and Led Zeppelin" (in my defense, listen to "Bloom" and tell me that's not the perfect description). 2019's DENNY has the fire of Freddie Mercury, the foreboding, sinister darkness of The Weeknd, and the theatricality of Thriller. "Woke Up in the Hills" is meant to sound big and scary, while at the same time presenting itself as an anthem for listeners to scream at the top of their lungs.
Speak to The Daily Listening, vocalist Alex Rollins mentioned the template of a "James Bond theme" as being the blueprint for their first single of 2019. "We brought the demo to LA with Eric Palmquist (Bad Suns, Night Riots) and it came to life while living in John Lennon's old hideaway in Laurel Canyon," he explains. Living in a space once inhabited by the late John Lennon sounds spooky enough, if not equally humbling and creatively inspiring. Rollins' verses tell a personal "Hotel California"-meets-"Can't Feel My Face" midnight fantasia, leading up to a standout pre-chorus and chorus that shine with startling might and resonance.
"I woke up in the hills," Rollins croons and cries, his voice evoking an impressive range of emotion with every repeated utterance.
What's most exciting about this latest iteration of DENNY is their unapologetic resolve. Here is a band that so deeply believe in themselves and in their artistry that they will stop at nothing to be heard – not because they made the music they thought might take off, but because they're making the music they want to hear on endless repeat. Bravo!
https://www.youtube.com/watch?v=h4Jlx7dHq8o
— — — —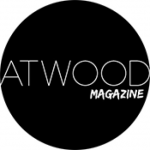 ---