Bristol singer/songwriter Tomo reminds us not to take the ones we love for granted with his second single, "For None to See."
Stream: "For None to See" – Tomo
---
Perspective. We all know we need it, but we so often forget to seek it in the never-ending loop of the everyday life. Now more than ever – we need it. It's easy to take for granted the person you spend most of your time with; it's easy to put blame on them and it's easy to act ungrateful or annoyed. What's hard, but rewarding, is to take a step back and get perspective. To realize you wouldn't be who you are without this person and through the good and the bad, you are forever grateful for them.
Atwood Magazine is proud to be premiering "For None to See," the second single from Bristol, England singer/songwriter Tomo. Having debuted just last month with the heartfelt song "Enough to Drink" – a song full of poetic accountability and humbling introspection – the artist returns this month with an equally stunning track.
Tomo writes from the perspective of his grandparents, and what it would be like for one to go before the other. In his words, "'For None To See' is a song about that part of life that eventually comes to most people, the loneliness of old age. Portraying the image of an old man whose wife has recently died, I tried to convey this sense of loneliness in both the lyrics and the music. I was inspired by the situation of my own grandparents, both in their nineties, as I thought about how each of them would feel if the other was to pass away first. Although they do not always get on, they are steadfast companions to each other, and I tried to reflect this in the lyrics by describing a change of attitude in the way that the old man viewed his wife's words: 'what once seemed callous now seemed kind.' This sense of loss pervades throughout the song."
Earnest and vulnerable, Tomo's voice engulfs the ether, preaching the lyrics with a peaceful plucking guitar strum,
A lightness in the air tonight
Putting all his thoughts to flight
Staring at the stars in the pale moonlight
There's a lightness in the air tonight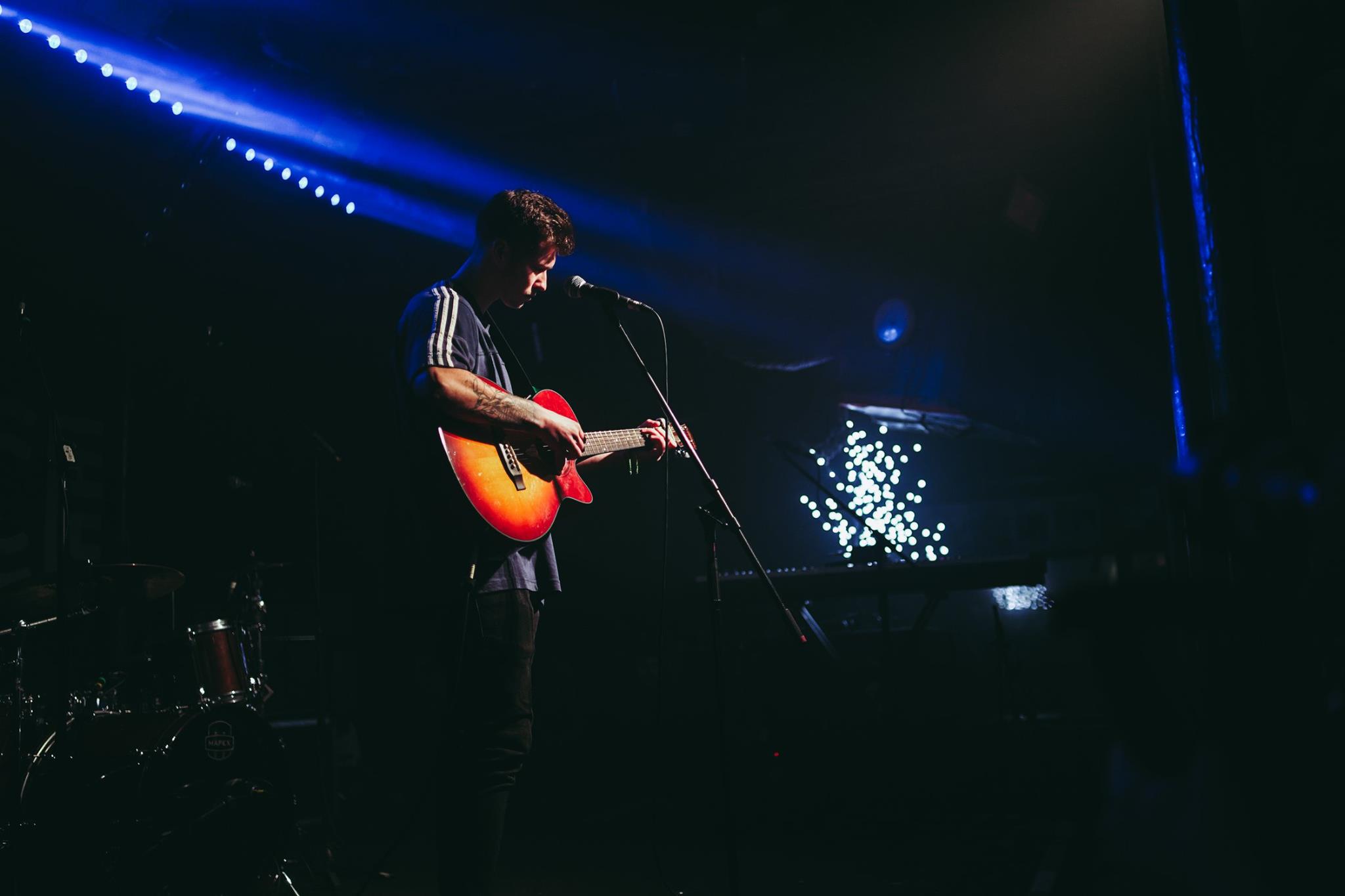 Musically, the chorus changes just of slight as his voice urges on,
Take my hand and comfort me
He said for none to see
Take my hand and comfort me
His words were lost at sea
A small break of hymns allows us to take in the meaning of his lyrics. Tomo explains, "In the production stage of the track I experimented with a variety of ways of arranging the song, but only acoustic guitar really seemed to work. I felt that the starkness of just vocals and guitar was an effective reflection of the sense of loneliness I was trying to convey."
Her voice still echoes in his mind
What once seemed callous now seemed kind
A figure slowly forms in the fire burning bright
With the sudden realisation love is blind
Tomo digs in further, "It's a song that seems particularly relevant given the current situation with COVID-19, which is unfortunately affecting a large percentage of the older population worldwide, and so the themes of isolation and loss sadly provide quite a relatable reflection of the current times." The peaceful gratitude this song brings is a feeling we could all use right now.
— —
Stream: "For None to See" – Tomo
— — — —
? © Laure Noverraz
art © Jessie Rose Parker
:: Stream Tomo ::